Name

Michael Riconosciuto










Michael Riconosciuto is an electronics and computer expert who was arrested in early 1991, shortly after providing Inslaw, Inc. with an affidavit in support of their lawsuit against the U.S. Dept. of Justice. Riconosciuto professed a defense centered on the Inslaw Affair (a legal case in which the U.S. Government was charged with illegal use of computer software). Riconosciuto claimed to have reprogrammed Inslaw's case-management program (Promis) with a secret "back-door" to allow clandestine tracking of individuals. Riconosciuto stated that he had been threatened with prosecution by a justice department official. Riconosciuto provided an Affidavit detailing threats to a House Select Committee investigating the Inslaw Affair.
Contents
Early background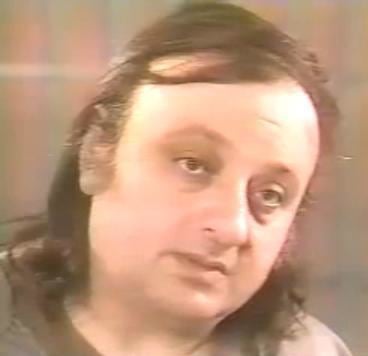 Riconoscuito has demonstrated some technical and scientific talents. According to an article originally published in the Village Voice: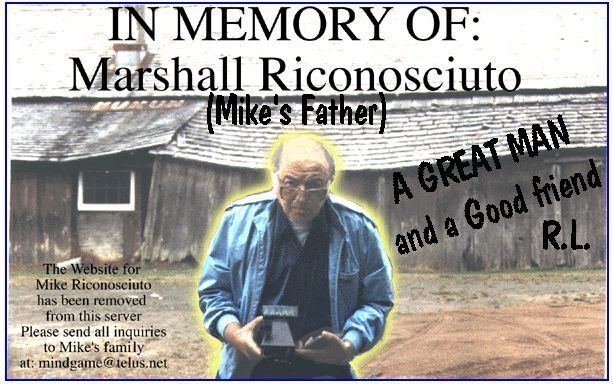 Riconoscuito was a gifted child: When he was just 10 years old, Michael wired his parents' neighborhood with a working private telephone system that undercut Ma Bell; in the eighth grade, he won a science fair with a model for a three-dimensional sonar system. By the time he was a teenager, he had won so many science fairs with exhibits of laser technology that he was invited to be a summer research assistant at Stanford University. Dr. Arthur Schalow [sic], a Nobel laureate, remembers him—"You don't forget a 16-year-old youngster who shows up with his own argon laser."
Riconosciuto was employed as an engineer at a mine in Maricopa, California. Hercules Properties, Ltd. had raised financing and purchased a 167-acre (0.68 km2) contaminated waste-disposal site which had once been a portion of a 1,300-acre (5.3 km2) TNT and fertilizer manufacturer known as Hercules Powder Works, and which was located along San Pablo Bay in Contra Costa County, California. ("The community of Hercules, named for the factory, is still recognized by its rusting tanks and smoke stacks.")
Iran
Riconosciuto stated in 1993 that he had knowledge of the October Surprise conspiracy allegations.
Cabazon
Nathan Baca's Emmy winning series "The Octopus Murders" featured documents from the archives of Michael Riconosciuto. These documents have been the subject of interest for recently reopened cold case homicide investigations.
Inslaw
In early 1991, Riconosciuto filed an affidavit before a House judiciary committee investigating the bankruptcy case of Inslaw Inc. v. United States Government. Riconosciuto was called to testify before Congress regarding the modification of PROMIS, a case-management software program that had been developed for the Department of Justice by Washington, D.C.-based Inslaw Inc.. Riconosciuto declared that he had been under the direction of Earl Brian, who was then a controlling shareholder and director of Hadron, Inc..
Hadron was a competitor to Inslaw and was also a government consulting firm with "several contracts with the Department of Defense and the CIA."
Within eight days of this declaration, Riconosciuto was arrested for conspiracy to manufacture, conspiracy to distribute, possession with intent to distribute, and with distribution—a total of ten counts related to methamphetamine and methadone.
During his trial, Riconosciuto accused the Drug Enforcement Administration of stealing two copies of his tape. Then later he claimed a third was tossed by him into a Washington State swamp.
In addition to his claims of a government "frame up" related to Inslaw, Riconosciuto maintained that the chemical laboratory on his property was in use for the extraction of precious metals such as platinum in a highly specialized mining operation.
No drug-lab contamination was found at the laboratory site and a member of the DOE's Hazardous Spill Response Team asserted that high barium levels on the property were unlikely to be the result of Riconosciuto's work. Barium does have specialized usage for metallurgy with regards to the processing of platinum group metals.
References
Michael Riconosciuto Wikipedia
(Text) CC BY-SA