Preceded by

party refounded




Succeeded by

John Battle




Role

British Politician




Name

Michael Meadowcroft




Preceded by

Joseph Dean







Born

6 March 1942 (age 73) Southport, England (

1942-03-06

)


Political party

2007–present Liberal Democrats 1989–2007 Liberal Party (post-merger) 1962–1989 Liberal Party (pre-merger)
Southport memories Michael Meadowcroft
Michael James Meadowcroft (born 6 March 1942) is a British liberal politician and political affairs consultant who served as the Member of Parliament (MP) for Leeds West from 1983 to 1987.
Contents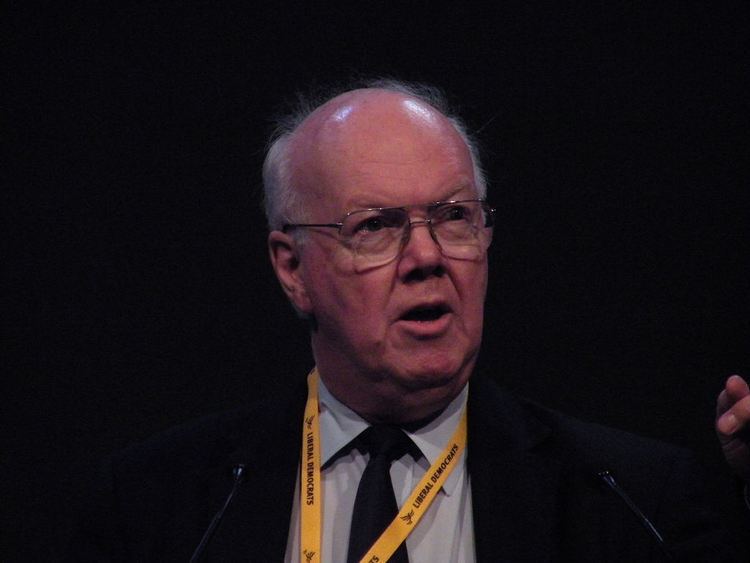 Early life
Meadowcroft grew up in Southport and was educated at King George V Grammar School. In 1958, he left school to work as a bank clerk, and joined the Liberal Party. He became Chairman of the Merseyside Region of the National League of Young Liberals in 1961.
Early political career
Between 1962 and 1967, Meadowcroft worked for the Liberal Party and became the party's Local Government Officer. In 1968, he was elected as a Liberal member of Leeds City Council and served until 1983. He also served as a member of West Yorkshire Metropolitan County Council from 1981 to 1983.
He held many roles within the party, including the chair of the Liberal Party Assembly committee responsible for organising the party's conferences. He also authored a number of influential pamphlets championing liberal philosophy and the principles of community politics.
Member of Parliament
He stood unsuccessfully in Leeds West for the Liberals in the general elections of February 1974 and October 1974 before winning in 1983, defeating Labour MP Joseph Dean.
In his maiden speech, he took a familiar stand on the subject of decentralisation of power: "Already there is too much central Government power in local government, as well as the power of individual Ministers to appoint to regional bodies, such as health and water authorities. The thought of Ministers directing more services is certainly alarming. The possession of power is always dangerous. Only by spreading power can we minimise its dangerous effects. The checks and balances of local elections each year within the life of a Parliament are the best deterrents to extreme action."
He served as party spokesman on local government and on housing. In one of his final speeches, in 1987, he highlighted the problems of rising housing costs: "We should reduce the immense pressure on the south-east, where house prices, or more accurately, land prices spiral upwards, way ahead of inflation. It seems to me that it is no longer possible for young people, as first-time buyers, in the south-east to have the type of housing which we, in the north, would regard as adequate or desirable. That will not do."
Meadowcroft was defeated in the 1987 general election by Labour candidate John Battle.
Post-Parliamentary career
Meadowcroft was highly critical of the Liberal Party's merger with the Social Democratic Party in 1988–89 to form the Social and Liberal Democrats (subsequently shortened to "Liberal Democrats"). As a result, he was a co-founder and the first leader of the continued Liberal Party. He stood against Battle again in Leeds West in 1992 but finished fourth, behind Battle, Conservative candidate Paul Bartlett and Liberal Democrat candidate Viscount Morpeth.
On 5 October 2007, it was announced that Meadowcroft had joined the Liberal Democrats, citing the party's opposition to the Iraq War, its rejection of identity cards and its commitment to a united Europe.
References
Michael Meadowcroft Wikipedia
(Text) CC BY-SA