Michael Margolies (born July 4, 1958) is an American entrepreneur, investor, and businessman. He is the founder and CEO of the bespoke private equity firm, Littlebanc Advisors, LLC, and likes to invest in old world, enduring types of business. His holdings include logistics, firearms, and deathcare.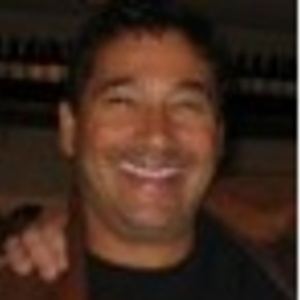 Michael Margolies was born on July 4, 1958, in Far Rockaway of the New York City borough of Queens to parents Carl and Sandy Margolies. As a child, he showed an early proclivity for business selling souvenirs on Rockaway Beach during the summer and working at local businesses during the winter. He attended Far Rockaway High School where he was an accomplished football player and captain of his team. He graduated in 1977.
Forgoing college, Margolies took a job as a truck driver delivering beer to restaurants and bars in Harlem. Later, after deciding to pursue his aptitude for business, Margolies began his career in the health club industry as a salesperson. By 1980, he was one of the top salesmen for the health club chain, Jack Lalanne. In 1982, he landed a job as a clerk on the floor of Wall Street's New York Stock Exchange. He continued to excel and hold jobs at various Wall Street institutions for the next 16 years and has more than 30 years of Wall Street experience.
Throughout his career, he has had the advantage of holding positions in the private and public sector as both a principal and agent. He was considered to be a pioneer of the "CIA" approach to Wall Street research which utilized former FBI and CIA investigators teamed with forensic accountants and lawyers to examine fundamental business viability. His many successes and style of research helped him to forge relationships with some of the biggest hedge and mutual funds of the day. He was also responsible for many very profitable and controversial short positions in his career, including: ImClone Systems, H&R Block, Metris, Cell Pathways, and many others during the dot-com era.
As a pioneer in independent research for Wall Street companies, he is commonly recognized as the founder and CEO of the independent research provider Avalon Research Group Inc. (1995—2004). In 2011, Margolies was cited as a "must know" business influencer by the Jacksonville Advantage for his extensive experience and relationships with Wall Street's well-known investors. He has been regularly interviewed and featured in Barron's and other publications over the years. Margolies has also been a guest lecturer at some of the nation's top business schools (UVA Darden School of Business, Columbia, Stanford) and sits on many boards.
Margolies had two children with his first wife, Cheryl. They divorced amicably in April 2008 after 23 years of marriage. He married his second wife, Kathleen Whitledge, in 2010. Margolies has 7 children ranging in age from 26 to one year.