1994




Diana Walczak




sculpture




1994






Michael Jackson's Thriller ja, Statue of Michael Jackson, Michael Jackson and Bubb
The Michael Jackson HIStory statue is a sculpture of Michael Jackson created in 1994 by Diana Walczak that became the basis for the cover image of Jackson's album HIStory: Past, Present and Future, Book I as well as the basis for large temporary statues to market the album and the 1995 HIStory World Tour. Michael's vision was to appear as a giant statue on the album cover. Diana sculpted the original statue with a monumental look. The sculpture was then digitized, lit, and rendered by her computer animation and visual effects company, Kleiser-Walczak Construction Co., into the HIStory album cover.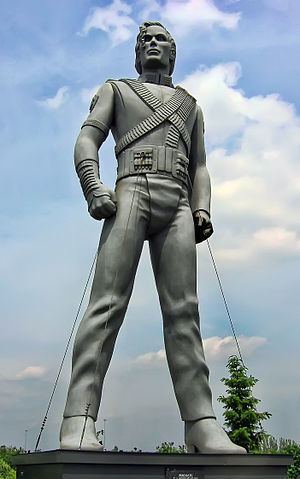 To promote the HIStory tour, 30 feet (9.1 m) tall versions of the statue were built. One built out of plaster and wood was placed atop the Los Angeles Tower Records shop. For the European promotion, ten replicas were built across three months by a team of 30 people out of steel and fiberglass, weighing an estimated 20,000 pounds (9,100 kg). Among its locations, one was towed down London's River Thames, another was lowered by cranes in front of Alexanderplatz in Berlin, others were at landmarks such as the Champs-Élysées in Paris and the Gallerie di Piazza Scala in Milan, and the one at tour starter Prague was erected using the pedestal of the destroyed Stalin Monument. During the tour's 1996 stop at the Netherlands, Jackson donated the Dutch statue to the Ronald McDonald House Charity that was under construction in Eindhoven. Said statue was then part of a beneficent auction, being purchased by the owner of McDonald's Best, Peter Van Gelder. It stands on the McDonald's Best parking lot to date, becoming a gathering point to Jackson fans following his death in 2009.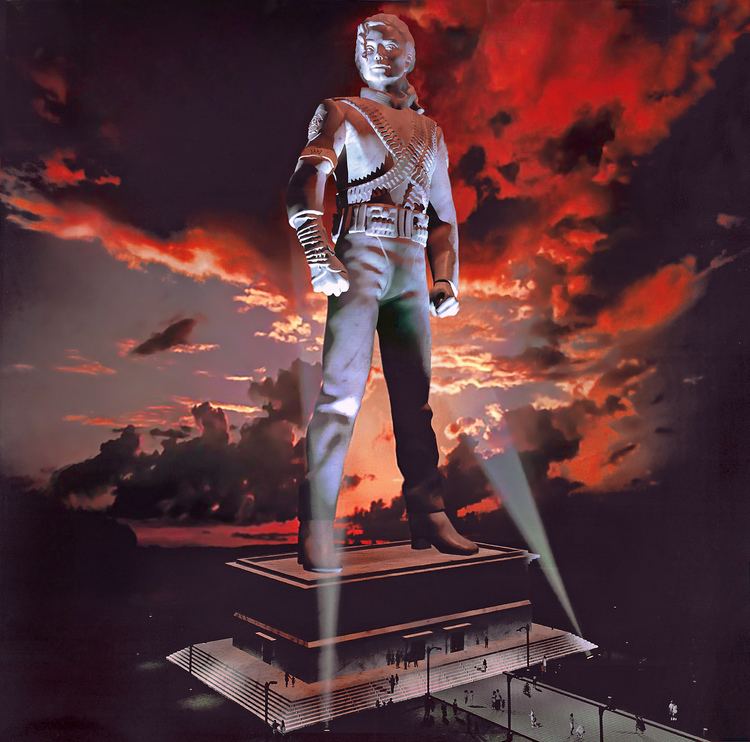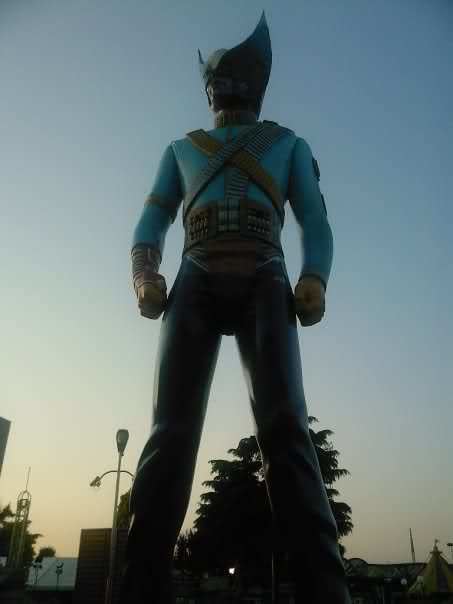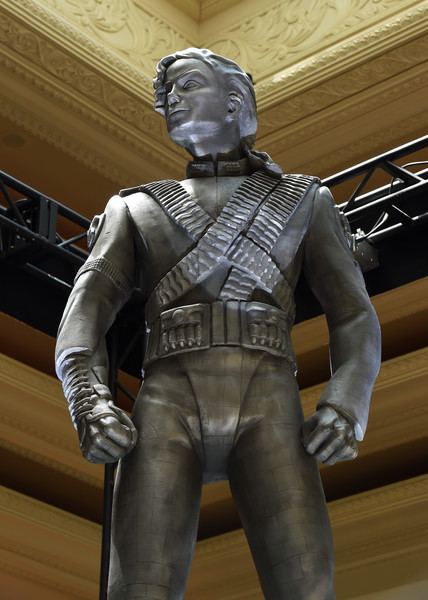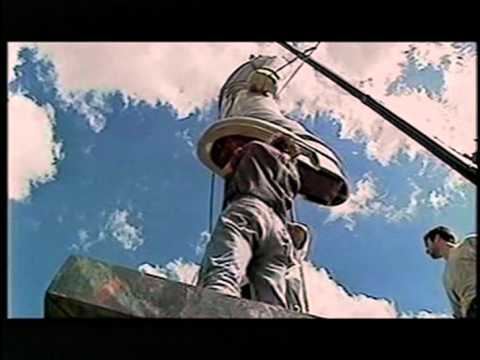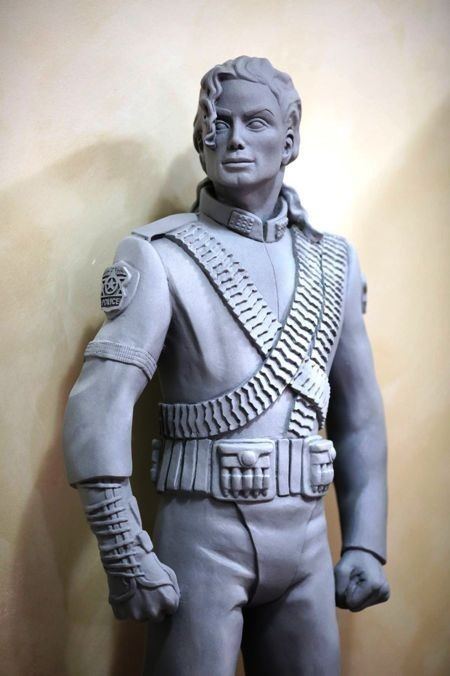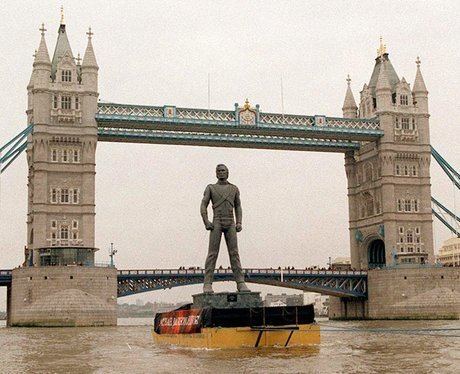 Michael Jackson HIStory statue Wikipedia