Michael j saylor speaks at microstrategy world 2017 in washington d c
Michael J. Saylor (born February 4, 1965) is an American entrepreneur and business executive. He is the co-founder, president, chief executive officer and chairman of the board of MicroStrategy Incorporated, a global provider of business intelligence, mobile software, and cloud-based services.
Contents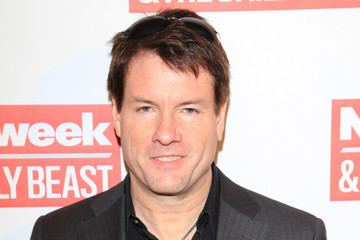 Saylor authored the book, The Mobile Wave: How Mobile Intelligence Will Change Everything, which was ranked on the New York Times and Wall Street Journal bestseller lists when it appeared in 2012. Saylor is also the sole trustee of The Saylor Foundation, a provider of free online education.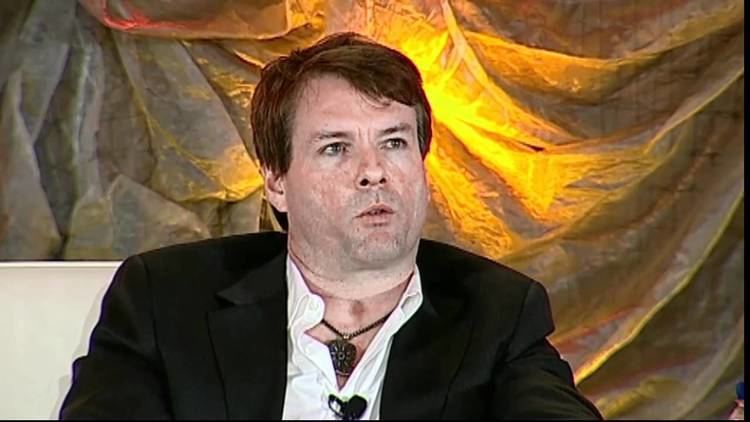 Michael J. Saylor speaks at MicroStrategy World 2018 in Las Vegas
Early life and education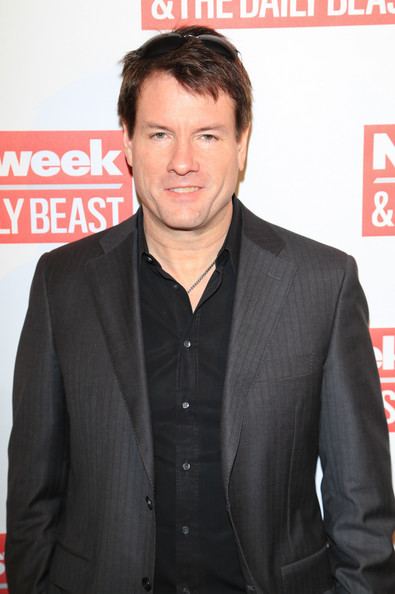 Saylor was born in Lincoln, Nebraska on February 4, 1965 and spent his early years on various Air Force bases around the world, as his father was an Air Force chief master sergeant. When Saylor was 11, the family settled in Fairborn, Ohio, near the Wright-Patterson Air Force Base. In high school, Saylor was valedictorian and voted most likely to succeed.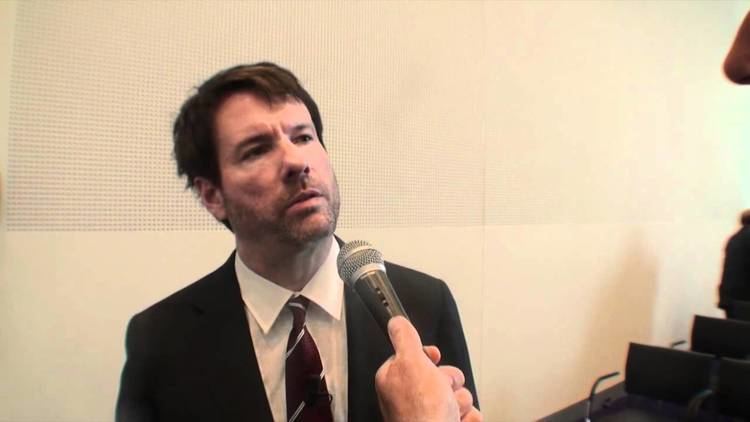 In 1983, Saylor enrolled at the Massachusetts Institute of Technology (MIT) on an Air Force Reserve Officers' Training Corps (ROTC) scholarship. At MIT he was selected to train in the ROTC's jet pilot program and double majored in aeronautics and astronautics as well as science, technology and society. He also joined the Theta Delta Chi fraternity, through which he met the future co-founder of MicroStrategy, Sanju K. Bansal. In 1987, Saylor graduated in the top one percent of his class and commissioned as a 2nd Lieutenant in the U.S. Air Force.
Early career
Prior to his graduation from MIT, Saylor planned to be a pilot. However, during a routine physical exam, doctors discovered a benign heart murmur that prevented him from becoming a pilot. In addition, he was sent to the Air Force reserves rather than into active duty due to defense cutbacks.
His first job was with a consulting firm, The Federal Group, Inc. in 1987. In this role he focused on computer simulation modeling for a software integration company. In 1988, Saylor became an internal consultant at DuPont, where he developed computer models to help the company anticipate change in its key markets. The simulations predicted that there would be a recession in many of DuPont's major markets in 1990.
MicroStrategy
In 1989, when he was 24, DuPont provided Saylor with a $250,000 independent consulting contract to set up his own company that would continue to develop computer models for DuPont. Using the funds from DuPont, Saylor founded MicroStrategy with Sanju Bansal, his MIT fraternity brother. The company began developing software for data mining, then focused on software for business intelligence. MicroStrategy used nonlinear mathematics to model business issues, an idea inspired by a course that Saylor and Bansal took at MIT. In the company's early years it provided consulting and services, developing customized software for clients. In 1992, MicroStrategy won a $10 million contract with McDonald's to develop applications to analyze the efficiency of its promotions. The contract with McDonald's led Saylor to realize that his company could create business intelligence software that would allow companies to use their own data for insights into their businesses.
Saylor and Bansal moved the office to Tysons Corner, Virginia in 1994 and the company grew quickly in the years following, increasing its revenue by 100 percent each year from 1989 to 1996. As the company grew, Saylor received media attention for his leadership, insight into technology trends, and for his reported wealth as the company's majority owner. He became known for his work ethic in driving the company's growth and for his idea that technological developments would make networked and integrated database services available to consumers via the Internet. In 1997 Saylor developed Angel, a subsidiary of MicroStrategy, which was later sold to Genesys Telecommunications Laboratories for $110 million in cash; MicroStrategy stock rose 3.4% on the day the deal was announced.
Saylor took the company public in June 1998, with an initial stock offering of 4 million shares priced at $12 each. The stock price doubled on the first day of trading. By early 2000, Saylor's net worth reached $7 billion, and the Washingtonian reported that he was the wealthiest man in the Washington D.C. area.
In March 2000, the U.S. Securities and Exchange Commission (SEC) brought charges against Saylor and two other MicroStrategy executives for the company's inaccurate reporting of financial results for the preceding two years. In December 2000, Saylor settled with the SEC without admitting wrongdoing by paying $350,000 in penalties and a personal disgorgement of $8.3 million. As a result of the restatement of results, the company's stock declined in value and Saylor's net worth fell by $6 billion.
Subsequently, MicroStrategy grew steadily, adding 200 new customers by the end of 2003 and increasing its revenue each quarter from 2003 to 2007. Under Saylor's leadership, the company was named one of the 200 Best Small Companies in America by Forbes in both 2007 and 2008.
In the following years, Saylor led MicroStrategy in increasing its focus on mobile technology. He recognized the growing trend of businesses using mobile devices following the launch of Apple's iPad, increasing MicroStrategy's number of software engineers and consultants by 100 percent to develop mobile applications, and launching a mobile business intelligence platform in 2010. At the MicroStrategy World conference in 2012, Saylor argued that mobile, social, cloud, and big data technologies would become significant trends in the following few years.
In September 2014, Saylor cut his salary from $875,000 to $1 and did away with his incentive cash bonus.
By 2015, the company's annual revenue was over $500 million and its customers included the four largest American commercial banks, nine of the largest pharmaceutical companies worldwide, and global brands like Facebook, LinkedIn, Netflix, and Starbucks. In 2016, the company had operations in 27 countries worldwide.
As of 2016, Saylor has been granted 31 patents and has 9 additional applications under review.
Writing
In June 2012, Saylor released The Mobile Wave: How Mobile Intelligence Will Change Everything, published by Perseus Books, which discusses trends in mobile technology and their future impact on commerce, healthcare, education, and the developing world. In the book, Saylor argues that mobile computing is a "tipping point technology" that will bring about massive changes to society and the global economy; he also predicts that Apple, Amazon, and Facebook would become three of the largest businesses in the world based on their extensive use of consumer analytics, the cloud, and mobile adoption. The book appeared on the New York Times Best Seller list, where it was ranked number seven in hardcover non-fiction books in August 2012, and was ranked number five in hardcover business books on the Wall Street Journal's Best-Sellers list in July 2012.
Recognition and awards
Saylor received a number of awards during his career. In 1996, he was named KPMG Washington High-Tech Entrepreneur of the Year. In 1997, Ernst & Young named Saylor its Software Entrepreneur of the Year, and the following year, Red Herring Magazine recognized him as one of its Top 10 Entrepreneurs for 1998. Saylor was also featured by the MIT Technology Review as an "Innovator Under 35" in 1999. In July 2000, Saylor was named as one of People magazine's Most Eligible Bachelors.
Philanthropy
Saylor has made contributions of both time and money to a number of charitable organizations. In 2003, Saylor was involved in revitalizing the Friends of Lombardi, a group of professionals that conducts fundraising activities for the Georgetown University Medical Center's Lombardi Comprehensive Cancer Center. In 2008, he served as Honorary Chairman of the Meadows Matches, an annual fundraiser for Courage for Kids. He has also made large donations to Once Upon a Prom and Fight For Children. In 2010, he acted as the event chairman of the Washington Humane Society's annual Fashion for Paws show. In 2015 and 2016, Saylor participated at the Forbes 400 Summit on Philanthropy, an event that brought together 200 of the world's leading philanthropists, social entrepreneurs and business leaders who discussed how to apply wealth and resources to solve today's most intractable problems.
The Saylor Foundation
In 1999, Saylor established The Saylor Foundation, of which he is the sole trustee. To support his goal of making free education available to all students, Saylor.org was launched in 2008 as the free education initiative of The Saylor Foundation. The site now offers roughly 100 college courses that are supported by free content from universities including MIT and Carnegie Mellon University, that students can access without having to pass through an admissions process. Students can also access the Saylor.org courses via iTunes U and Google's Course Builder, both free online platforms for education. Saylor has stated that his aim with Saylor.org is to encourage companies and organizations to "aggressively pursue digital education" and make higher education available for free and distributable to all.
Saylor.org has helped students at the University of Memphis – who were forced to drop out of school for financial aid reasons – complete their degrees through the school's Finish Line program.
References
Michael J. Saylor Wikipedia
(Text) CC BY-SA