Michael Gordon




Actor





Elizabeth Cohn




Jane Gordon, Jon Gordon






Irving Kunin Gordon


September 6, 1909 (

1909-09-06

)

Baltimore, Maryland




April 29, 1993, Century City, California, United States




Joseph Gordon-Levitt, Daniel Gordon-Levitt




Pillow Talk, Cyrano de Bergerac, Texas Across the River, Move Over - Darling, Portrait in Black




Joseph Gordon‑Levitt, Thelma Ritter, Tony Randall, Jose Ferrer, Mala Powers
Michael Gordon (born Irving Kunin Gordon; September 6, 1909 – April 29, 1993) was an American stage actor and stage and film director.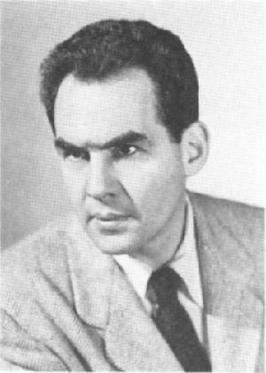 Gordon was born in Baltimore, Maryland, and raised in a middle class Jewish community. He was a member of the Group Theatre (1935–1940), and was blacklisted as a Communist in the McCarthy era. He later joined the faculty of the UCLA Theater Department. Gordon summered at Pine Brook Country Club in Nichols, Connecticut. Pinebrook is best known for becoming the summer home of the Group Theatre. Some of the other artists who summered there were: Elia Kazan, Harry Morgan, John Garfield, Lee J. Cobb, Will Geer, Clifford Odets, Howard Da Silva and Irwin Shaw.
As a result of being blacklisted, Gordon's Hollywood career falls into two phases. In 1940, he started as a dialogue director and went on to direct B-movies. In the late 1940s, he distinguished himself by directing not just action movies but also melodramas and films noir. He also directed the 1950 film, Cyrano de Bergerac, for which José Ferrer won a Best Actor Academy Award. After being blacklisted, he was forced to stop directing films temporarily, but was called back to Hollywood at the end of the 1950s by producer Ross Hunter, who wanted him to direct Pillow Talk, a vehicle for Doris Day and Rock Hudson. Subsequently, Gordon's second creative phase was concerned with light-hearted comedy films.
Gordon and his wife Elizabeth Cohn had three children, Jonathan, a graduate of Johns Hopkins University; Jane Gordon-Levitt, graduate of University of California, Berkeley and Susannah. Gordon is the maternal grandfather of American actor, director, screenwriter, producer, and editor Joseph Gordon-Levitt. He died of natural causes on April 29, 1993.
Boston Blackie Goes Hollywood (1942)
Crime Doctor (1943)
The Web (1947)
Another Part of the Forest (1948)
An Act of Murder (1948)
The Lady Gambles (1949)
Once More, My Darling (1949)
Cyrano de Bergerac (1950)
I Can Get It for You Wholesale (1951)
The Secret of Convict Lake (1951)
Pillow Talk (1959)
Portrait in Black (1960)
Boys' Night Out (1962)
Move Over, Darling (1963)
For Love or Money (1963)
A Very Special Favor (1965)
Texas Across the River (1966)
How Do I Love Thee? (1970)
Michael Gordon (film director) Wikipedia