More than eight years after retiring from the BBC national forecasts team, he made a return to regular forecasting, presenting a weekly weather forecast for Netweather.tv.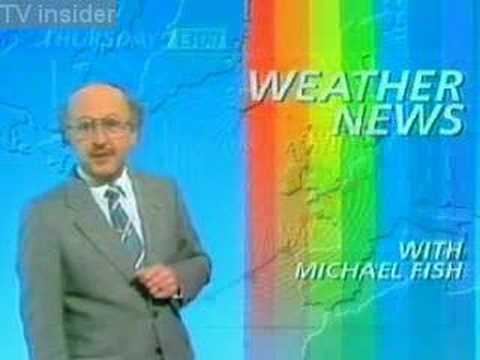 Schooled at Eastbourne College and City University London, Fish was the longest serving broadcast meteorologist on British television. He joined the Met Office in 1962 and started on BBC Radio in 1971. He took up the role on television in 1974, around the same time as the first female weather presenter, Barbara Edwards.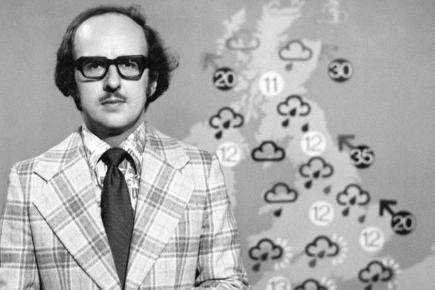 Fish was awarded the MBE in 2004 for services to broadcasting. He was compulsorily retired by the Civil Service and he made his final forecast on 6 October 2004 on the BBC Ten O'Clock News bulletin. In a specially extended report fellow forecaster Ian McCaskill paid tribute to Fish in stating that "Michael is the last of the true weatherman you will ever see. Michael can actually interpret the skies - he can do the weather forecast the hard way: the old way that people don't do anymore, because nowadays most of the decisions are made by the computer."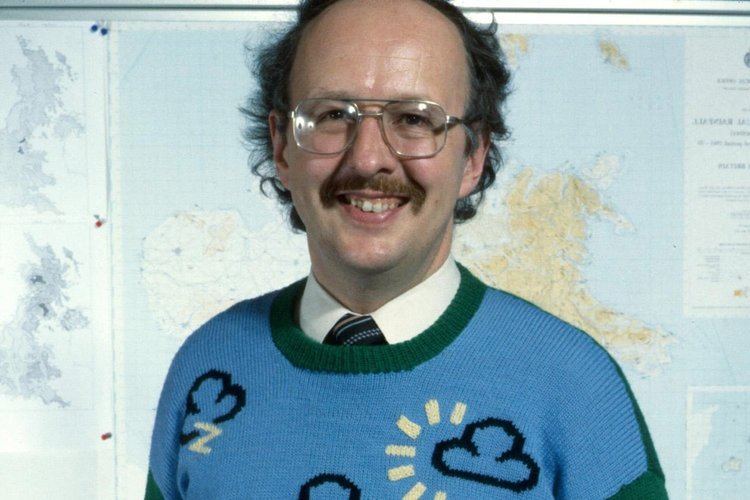 That year he was also awarded the TRIC Award for TV Weather Presenter of the Year and The Sunday Times gave him the honour of 'National Treasure'. He has recently resumed forecasting on BBC South East Today, providing holiday cover for the regular forecaster and has also taken to acting. He is a Patron of numerous organisations and charities.
Michael Fish also co-authored a book with Paul Hudson and Ian McCaskill called Storm Force: Britain's Wildest Weather, published in October 2007. Fish was awarded an honorary degree by City University London in 1996 and Exeter University in the summer of 2005.
He became infamous in the wake of the Great Storm of 1987; a few hours before the storm broke, on 15 October 1987, he said during a forecast: "Earlier on today, apparently, a woman rang the BBC and said she heard there was a hurricane on the way... well, if you're watching, don't worry, there isn't!". That evening, the worst storm to hit South East England for three centuries caused record damage and killed 19 people.
In later years, Fish claimed that he had been referring to that year's Atlantic Hurricane Floyd affecting the Florida Keys at the time, in a link to a news story in the BBC One O'Clock News that preceded the weather bulletin. But he did not mention Florida in his forecast, which was made amid widespread worries about a coming storm: that morning, the Surrey Mirror had warned of "furious gales", so both his caller and his viewers likely believed he was referring to Britain. Fish did go on to warn of high winds for the UK, although the storm that actually occurred was far stronger than he had predicted (albeit, technically not a hurricane). 15 years later he commented that if he were given a penny for every mention of that forecast, he would be a millionaire. In 2012, a clip of the bulletin was shown as part of a video montage in the London 2012 Summer Olympics opening ceremony.
In reaction to the controversy, the term "Michael effect" has been coined, whereby British weathermen are now inclined to predict "a worst-case scenario in order to avoid being caught out". The term "Michael Fish moment" is applied to public forecasts, on any topic, which turn out to be embarrassingly wrong.
Fish said in a BBC interview that there was actually no woman caller who phoned in to the BBC regarding the storm (although over the years many have claimed to be the woman caller). It was in fact a white lie he made up himself, as another staff member at the BBC told him his mother in Wales was going to Florida and mentioned she had heard there was a storm coming, so he thought it would be a good opening line to start the forecast with, and said "Earlier on today, apparently, a woman rang the BBC...".
Much ahead of his colleague, John Kettley, Fish had a record dedicated to him in 1985 by the punk group Rachel and Nicki called "I wish, I wish, he was like Michael Fish". This was featured on Wogan.
One of Fish's weather forecasts was sampled by electronic dance band The Prodigy on their Experience album track "Weather Experience".
In 2012 Fish worked with Rapanui Clothing, an award-winning eco fashion company to coordinate a base jump from a block of flats in central London to raise awareness of climate change.
In 2017 Fish partnered with Fullers Brewery for a campaign called #Whenitrainsitpours which gave Twitter followers a free pint of London Pride each time it rained in London.
Fish lives in Twickenham, western Greater London.
Fish appeared on dozens of other television programmes, ranging from scientific broadcasts to comedy shows and quizzes. He was on BBC2's gameshow Identity on 3 September 2007 as a TV Weather Forecaster. On 14 October 2007 he appeared on Radio 4's Sunday news review Broadcasting House as a guest newspaper reviewer and delivered the weather forecast at the end of the programme.
To commemorate the 20th anniversary of the Great Storm, Fish returned to deliver the weather forecast on the BBC's One O'Clock and Six O'Clock news on 15 October 2007.
He also starred on Let's Dance for Sports Relief on 27 February 2010, dancing to It's Raining Men by The Weather Girls. Although he was the star of his performance, his part in the routine was rather small; it consisted of entering the stage, acknowledging the girls who were dancing around him, and ripping his blazer off to reveal a tie with a fish on it. At the end of the performance, he said: "Someone has to play the hunk".
Fish was also on Soccer AM the day before the 25th anniversary of the hurricane incident and won a trip to the Isle of Ronaldo's.
On the strength of his surname Michael Fish landed a cameo role in the £1 Fish Man's video of Muhammad Shahid Nazir singing One Pound Fish. He appeared for a brief part with three dancers. He was seen waving while wearing a T-shirt with the £1 Fish Man's price tag. On 24 September 2014 he appeared as himself in an episode of the television series Crackanory, giving advice to a younger weatherman plagued by worldwide fame.
The St Jude storm, also known as storm Christian, was a severe European wind storm that struck north western Europe on 27 October 2013. Michael Fish was widely quoted, this time telling the public that people should delay going into work if hurricane-force winds hit their area.
The refrain of the novelty song John Kettley Is a Weatherman concludes each time with "(and so is Michael Fish)".
The term "a Michael Fish moment" (a reference to the hurricane controversy) has been used to mean making a public announcement that later proves to be spectacularly wrong.