Michael Coady





Poet






Going by Water, Oven Lane and Other Poems, One Another, All Souls, Oven lane
Michael Coady (born 1939) is an Irish poet and short story writer a local historian, a photographer, a genealogist, a journalist, and "a lapsed trombone player" (his own description), born in Carrick-on-Suir, County Tipperary, Ireland, where he continues to live.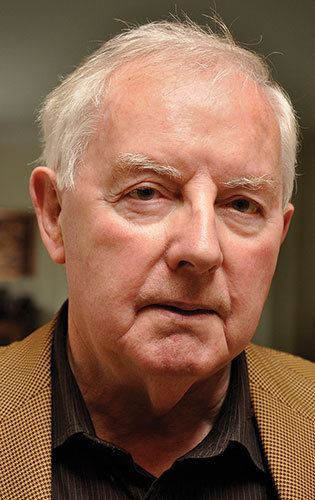 He was educated at University College Galway and University College Cork. He is a former Heimbold Professor of Irish Studies at Villanova University. His poetry and short stories have been included in many anthologies. Bursaries from the Arts Council have enabled him to travel in the USA and Newfoundland.and he has held a residency in the Irish Cultural Centre in Paris. He is a member of Aosdána.
His awards include The Patrick Kavanagh Poetry Award in 1979, the Lawrence O'Shaughnessy Award in 2004 and he was a prizewinner in the Francis MacManus competition for short stories in 1987 and 1993.
His work is noted for its celebration of place, particularly his home town and the people who live there. It has also been praised for its compassion and for its successful fusion of literary language with the reported demotic of his community. Coady has mined poetic gold from the small, intimate, urban community (surrounded by rural countryside) to which he belongs. His literary strategy follows that of Patrick Kavanagh in celebrating the local and parochial.
Two for a Woman, Three for a Man (Gallery Press, 1980)
Oven Lane (Gallery Press, 1987)
All Souls (Gallery Press, 1998)
One Another (Gallery Press, 2003)
Going by Water (Gallery Press, 2009)
The Well of Spring Water (memoir of the Clare musicians Pakie and Micho Russel) 1996
Full Tide - A Miscellany (Relay Books 1999)
Michael Coady (poet) Wikipedia