Michael Bell (born April 10, 1971), is an American portrait painter, muralist and screenwriter. He has painted portraits of John Gotti and actors from Mafia dramas The Sopranos, Goodfellas and A Bronx Tale. Bell is an activist against domestic violence and bullying.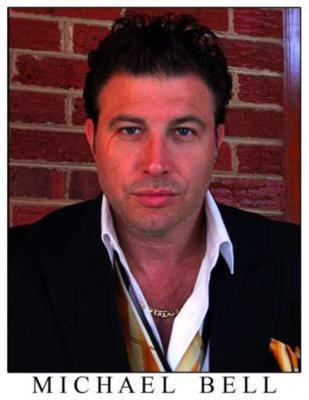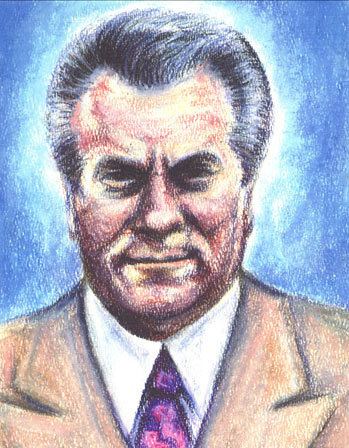 At the age of five Bell won the first juried art exhibition he entered. As a young artist he spent a lot of his time in and around New York City studying art with his maternal grandmother, Violet Vallery, a self-taught artist from Lyndhurst, New Jersey.
Bell has a Bachelor of Fine Arts in Painting from Lycoming College and a Master of Education in Art Education from Towson University.
Bell teaches art at Southern High School in Harwood, Maryland. In 2010 Bell achieved National Board Certification.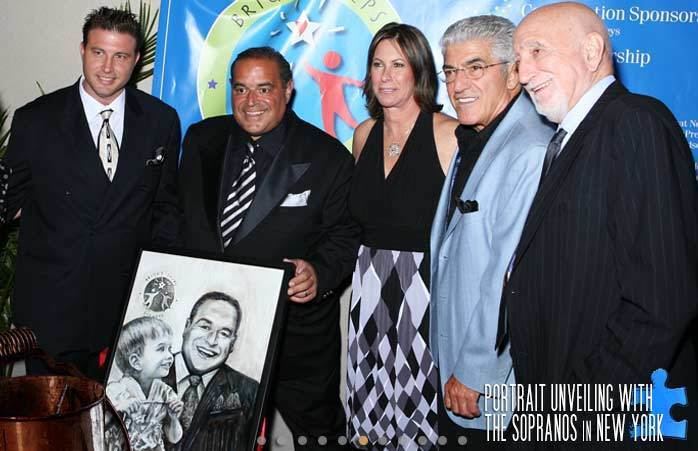 After painting portraits for John Gotti he received commissions to paint actors who play Mafia members in movies and on television, including from The Sopranos, Goodfellas and A Bronx Tale.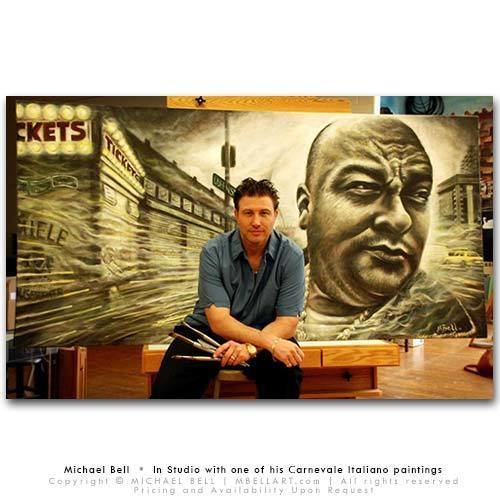 Bell is active in the Visual Journaling movement, giving workshops throughout the United States and donating his paintings for sale by charities.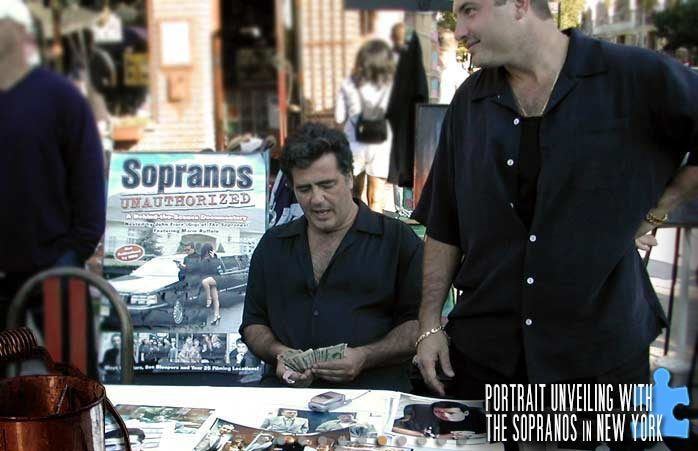 In 2008 Bell wrote a screenplay based on stories behind his paintings. In 2010 Bell was commissioned to paint another portrait for Joseph R. Gannascoli.
In 2013 Bell painted a series of portraits of Mob Wives' Toni Marie Ricci.
In 2015 he painted Dominic Capone III, Al Capone's great nephew. In 2015 Bell was commissioned to paint a portrait of John A. Gotti that featured on the cover of the New York Daily News.
2014: Scholastic Arts Gold Medalist Teacher
2013: Washington Post Agnes Meyer Outstanding Teacher of the Year
2013: William U. Harris National Award of Excellence
2013: NAEA National Art Honor Society Sponsor of the Year Award
2010: National Board Certification
2010: Appointed to Superintendent's Teacher Advisory Council
2009: National Blue Ribbon Presenter, USDE, Washington D.C.
2005: Los Angeles Good Shepherd Community Service Award
2004: Anne Arundel County Public School's Teacher of the Year
2003: Who's Who Among America's Teachers
2002: Maryland Art Education Association's Most Outstanding Arts Educator of the Year Award
2001: State Superintendent Commendation for Post September 11 Relief Efforts
2000: Southern High School Teacher of the Year Award