Republican




University of Arkansas




Micah Neal





Springdale, Arkansas




Cindy




Republican Party






Charlie Collins (moved to District 84)




Reagan, Bodie and London Neal




Fayetteville Christian School University of Arkansas




Arkansas State Representative




Arkansas State Representative since 2013
Micah Scott Neal (born November 8, 1974) is a businessman in Springdale in northwestern Arkansas and a Republican former member of the Arkansas House of Representatives. His District 89, which he had represented from 2013 until 2017, includes part of Washington County. From 2003 to 2011, he was a county justice of the peace in Springdale.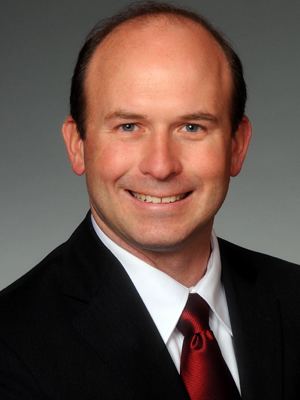 Neal graduated from Fayetteville Christian School in Fayetteville in Washington County. He holds a Bachelor of Science in Marketing Management from the University of Arkansas at Fayetteville. Since 1997, he has operated Neal's Café in a landmark pink building in Springdale, a company launched in 1944 by his great-grandparents, Toy and Bertha Neal and later run by his father, Don Neal. He is married to Cindy Neal. He has two sons, Reagan and Bodie Neal and one daughter, London Neal. He is a member of Cross Church, a Southern Baptist congregation in Springdale.
In 2012, Neal won his House seat by defeating the Springdale Democrat Inez Yesenia "Yessie" Hernandez (born 1977), 2,704 votes (63.5 percent) to 1,551 (36.5 percent). He succeeds Charlie Collins who was moved to district 84 by redistricting.
Neal served as the appointed assistant Speaker Pro Tempore to then Speaker Davy Carter. He was vice chairman of the Management Committee and a member of the Arkansas Legislative Council. He also sat on these House committees: (1) Budget, (2) City, County and Local Affairs, (3) Energy, and (4) Judiciary.
Former Representative Neal in 2013 co-sponsored the proposed spending cap on the state budget, but the bill failed by a two-vote margin in the House. He voted to override the vetoes of Democratic Governor Mike Beebe to enact legislation to require photo identification for casting a ballot in Arkansas and to ban abortion after twenty weeks of gestation. He had co-sponsored both measures. He also supported related pro-life legislation to ban abortion whenever fetal heartbeat is detected, to forbid the inclusion of abortion in the state insurance exchange, and to make the death of an unborn child a felony in certain cases. He co-sponsored legislation to empower leaders of universities and religious institutions to engage in the concealed carry of firearms in the name of safety. He voted to reduce the application fee for obtaining a concealed carry permit. Neal voted to prohibit the governor from regulating firearms during an emergency. He voted to prohibit the closing of schools based on a two-year pupil enrollment analysis, but the measure failed in the House. Neal supported the bill, signed by Governor Beebe, to permit the sale of up to five hundred gallons per month of unpasteurized whole milk directly from the farm to consumers. He voted to make the office of prosecuting attorney in Arkansas nonpartisan.
On January 4, 2017, Neal pleaded guilty to conspiring to direct $600,00 in state government funds to Ecclesia College and another non-profit organization in exchange for $38,000 in bribes The plea agreement also singles out the president of the college (Oren Paris, III) as being directly involved with the conspiracy. Dr. Paris stated that "neither I nor anyone associated with Ecclesia College has ever participated or engaged in any activity to provide money to Mr. Neal or any other legislator in exchange for the receipt of those funds." Decision Point, Inc., of Bentonville received the $400,000 state grant referred to in Representative Micah Neal's guilty plea this week on accepting kickbacks, the nonprofit's parent company said. Decision Point and its affiliated companies repaid the money in full in 2014 and paid no kickbacks, the current parent company said in a prepared statement. That full repayment was confirmed by the Northwest Arkansas Economic Development District, which issued the grant. The district provided a copy of the repayment check dated August 13, 2014.Also indicted in the case is former state Senator Jon Woods of Springdale and Randell Shelton, Jr., of Alma in Crawford County, Arkansas.
Micah Neal Wikipedia