Nick Weldy




Suburban and rural




1971




9378377781




345 (2015)




Grey, Royal blue






Public/Career and Technical




Mr. Dale Winner (East Building), Ms. Nataha Norvell (West Building), Mr. Jay Byrne (Youth Connections), and Mr. Jon mcgreevey (South Building)




11 - 12, continuing and adult education




Clayton, Ohio, United States




Sinclair Community College, Greene County Career C, Upper Valley Career C, Mahoning County Career a, Edison State Communi
The Miami Valley Career Technology Center (MVCTC) is a career technology school in Englewood, Ohio. It serves five southwestern Ohio counties (Montgomery, Warren, Preble, Darke, and Miami). Prior to 1994 it was known as the Montgomery County Joint Vocational School.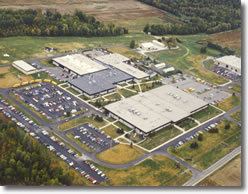 Students from 27 participating high schools attend classes daily in one of 40 career programs. Students from districts outside the 27 participating schools may attend the Miami Valley CTC by applying for admission and then by adhering to open enrollment guidelines.

The high school division is approved and accredited by the Ohio Department of Education and North Central Association of Colleges and Schools as a two-year public career technical school offering secondary preparation with in-school and cooperative education programs.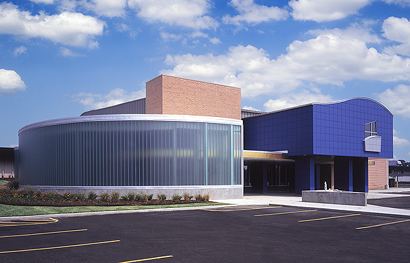 The adult education division is accredited by the North Central Association of Colleges and Schools, and operates within guidelines set by the University System of Ohio and the Ohio Board of Regents.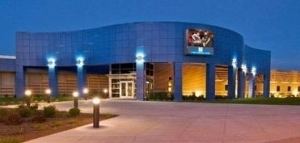 The main campus consists of four main buildings on a 240-acre (0.97 km2) site with two farm buildings, an aircraft hangar, 20 acres (81,000 m2) of woods, and a stocked pond. The three main buildings have over 425,000 square feet (39,500 m2) under roof.

The Miami Valley Career Technology Center is approved and accredited by the Ohio Department of Education and North Central Association of Colleges and Schools as a two-year public joint vocational school offering regular secondary preparatory in school and cooperative education programs.
Dual Enrollment – MVCTC students can receive dual enrollment college credit from Miami University Middletown (Math or Science), or Wright State University (English and Economics). Dual enrollment is not PSEO, but a collaboration between post-secondary and high school instructors to create an offering at the high school level equivalent to college transcribed credit.
Tech Prep Programs – Tech Prep is a Grade 11 through associate degree program that prepares students to begin a career or complete a bachelor's degree. Students completing high school requirements of the College Tech Prep program and meeting the scholarship qualifications are eligible to receive a sizeable scholarship to Sinclair Community College. (Some programs offer Tech Prep Programs with Clark State Community College)
Students earn a Career Passport from MVCTC and graduate from their home school. Upon successful completion of a career program, a student must have good grades, good attendance, and demonstrate competencies in their career program. A student will receive a portfolio.
Students are also encouraged to participate in student organizations such as HOSA, FCCLA, SkillsUSA, Business Professionals of America (BPA), Future Farmers of America (FFA). These groups organize and sponsor events and contests related to the student's vocation. Students who excel in their skill sets are recognized at national levels in these events.
Agriculture
Agriculture and Livestock Production,
Animal Care and Management,
Diesel Power Technologies,
Natural Resource Management,
Veterinary Science
Arts and Communication
Digital Design Technologies,
Graphic Commercial Photography,
Media and Video Production
Building and Construction
Construction Carpentry,
Electrical Trades,
Heating, Ventilation, and Air Conditioning (HVAC),
Heavy Equipment Operator
Business and Information Technology
Business Ownership,
Medical Office Management,
Sports Management and Marketing,
Computer Network Engineering,
Web Programming and Design
Computer Repair and Technical Support,
Game Programming and Web Applications,
Health
Allied Health Technologies,
Biotechnology,
Dental Assistant,
Health Careers Academy,
Sports Medicine
Human Resources
Cosmetology,
Culinary Arts,
Early Childhood Education
Industrial Technology/ Manufacturing Operations
Architectural Design,
Precision Machining Technology,
Robotics and Automation,
Welding
Public Safety
Air Force Junior ROTC,
Criminal Justice,
Firefighter/ EMS
Services
Auto Services,
Clerical Services,
Hospitality Services,
Retail Agriculture Services
Transportation Systems
Auto Collision,
Automotive Technology,
Aviation Maintenance Technician
Some courses also allow students to gain hands-on experience by completing projects outside of their co-operative program.such as an apprenticeship your senior year etc.
Miami Valley Career Technology Center Wikipedia