Miami Nights: Singles in the City is a dating simulation game for the Nintendo DS and the J2ME Platform. It is based on the successful Gameloft Nights franchise for mobile phones which has generated more than 4 million downloads.. The game is similar to New York Nights: Success in the City which is also a part of Gameloft's Nights series.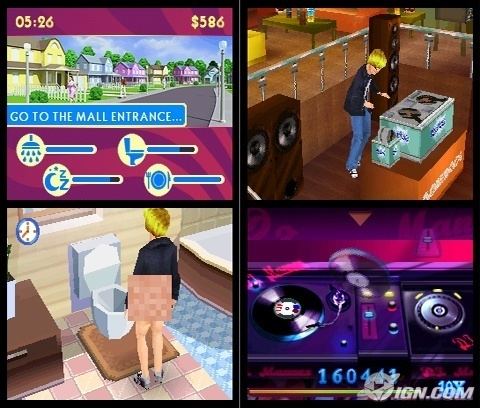 The American cover art depicts a woman wearing a dress, whereas the European/J2ME cover art depicts the same woman in a bikini. There have been complaints about the game being slow after the language selection and taking a long time to load.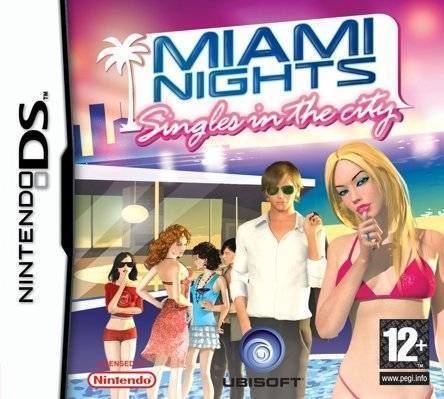 Other Miami Nights games include Miami Nights: Life in the Spotlight for DSiWare (released December 14, 2009 in North America). and Miami Nights 2: The City is Yours for the J2ME Platform.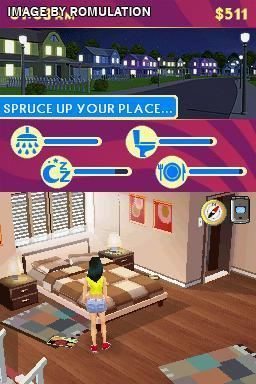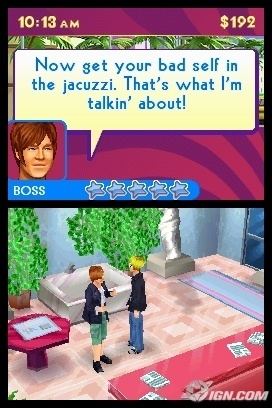 You spend your days dreaming about a golden existence in Miami, living the good life in your multimillion-dollar estate, surrounded by famous people, adored by your fans. But for now, all of this is just a dream! You live in Miami, but in a crummy apartment. Even worse, your landlord is on your back, because you couldn't pay this month's rent. It's time for you to venture out of your apartment and make your way through the city to meet its residents and discover its various areas, from the dark alleys to the dream beaches, from the residential neighborhoods to the glamor of the trendiest clubs and luxury hotels. You'll undoubtedly be able to find not only a solution to your current financial problems, but also the path to becoming the star that you've always dreamed of being.
Mobile Version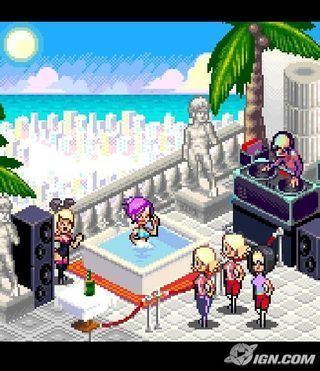 Miami Nights received generally positive reviews from gaming companies such as Pocket Gamer who gave the game 9/10 points respectively.
"Unadulterated fun in the sun, Miami Nights is that most perfect of holiday romances." -Pocket Gamer (9/10 Gold award)
DS Version
It generally got bad reviews for having repetitive gameplay, etc.
"We're glad that this Teen-rated game didn't go so far as to completely teach minors how to become prostitutes. They pull a MacGyver and leave out the last crucial step." -IGN (4/10)
"Of course, if eye candy, implied promiscuity, and becoming a rock star do happen to be your cup of tea, you'll certainly find Miami Nights much more engaging than the typical social sim." -GamesRadar+
"A fun diversion, or guilty pleasure that doesn't have any substance is the best way to describe Gameloft's version of single life in Miami." -Extreme Gamer
"All of the things that The Sims is, Miami Nights: Singles in the City just isn't. It is repetitive and boring, and just can't deliver in the way that fans of sim-style gameplay could appreciate. Plus the characters are a little too creepy for my tastes." -Cheat Code Central
"Miami Nights simply isn't fun. It's highly repetitive, as the entire game is "get money, spend money." Character interactions don't feel realistic in any regard." -NintendoWorldReport
The game had a sequel for the DS & J2ME Platform. For the DS sequel, it is called Miami Nights: Life in the Spotlight, while in the J2ME sequel, it is called Miami Nights 2: The City is Yours. Both have the same title cover, they just differ in title.