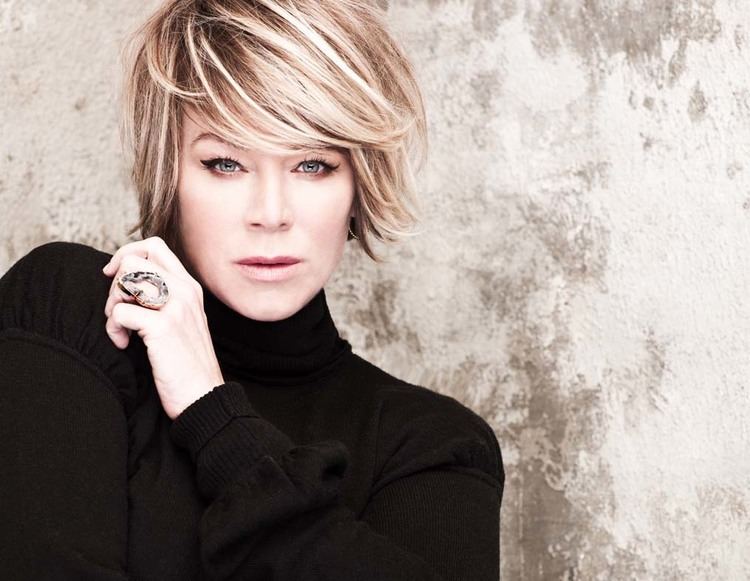 Mia Michaels was born in Coconut Grove, Florida on February 23, 1966, to a family of dancers. Her father, Joe Michaels, taught her jazz, tap, and ballet from the age of three at the Miami Dance Center. Her sister, Dana Michaels, taught her contemporary dance. While growing up she attended summer sessions at Interlochen Center for the Arts and at Jacob's Pillow in Massachusetts.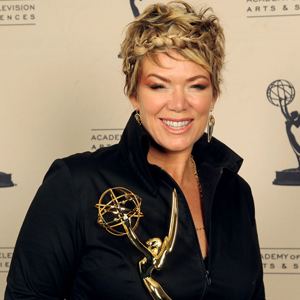 The choreography for Celine Dion's "A New Day", by Mia, under the direction of Franco Dragone at Caesars' Palace in Las Vegas has received stunning reviews. The show features a cast of 50 dancers. Mia's work can be seen in the first touring show by Cirque du Soleil, Delirium, which premiered March 2006. She has created works for numerous recording artists including Madonna, Ricky Martin, Gloria Estefan, Anna Vissi, and Prince.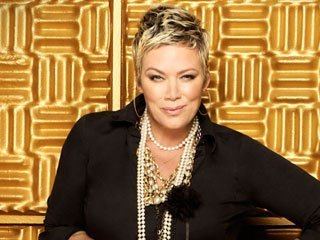 Mia is a judge and contributing choreographer for the Fox television show, and touring company, "So You Think You Can Dance." Mia won an Emmy award for her Choreography on a Television Series "Calling You" on SYTYCD. Her other works in film and television include "Cool Women" for AMC/DreamWorks Television and award-winning commercials for Mike's Hard Lemonade, Bacardi, Coldwell Banker, and Ziper.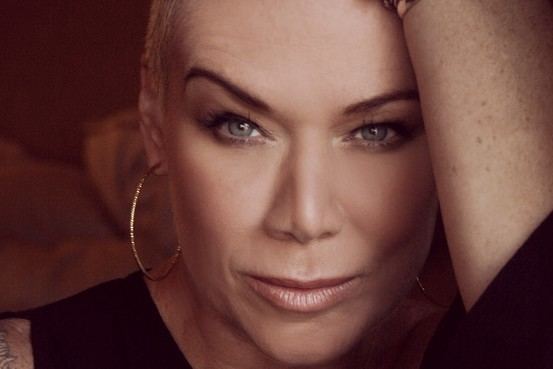 On October 14, 2009 Mia Michaels cryptically announced via her Twitter account that her status on SYTYCD was changing. She tweeted "I AM OFFICIALLY AN ADORING FAN OF SYTYCD….THANK U FOR 5 WONDERFUL YRS," then she followed up with, "THANKS SYTYCD AND LOOK FORWARD TO WHATS AHEAD FOR ME…LOOKOUT WORLD!!!!!" The show's executive producer, Nigel Lythgoe confirmed on October 15, 2009, Michaels' immediate departure from the show. Lythgoe thanked Michaels for her assistance during the auditions phase of season 6 which was being broadcast during the fall of 2009. He also made it known that Michaels was welcome to return to the show at any time during season 6 or in subsequent seasons. Michaels later revealed she left the show to participate as a choreographer for the Canadian, UK and Australian versions of SYTYCD. In addition, Michaels shared she was moving forward on several other projects, including her own choreography show, participating in a documentary/reality show, working on a clothing line, and working on a book deal. Michaels did choreograph a routine for So You Think You Can Dance Canada's second season finale on October 25; the theme of the piece evoked her choice to depart the franchise. During rehearsal in Toronto, she injured her back and could not be present for the live performance. On January 25, 2010 The New York Post claimed she was returning to SYTYCD for season 7. Michaels confirmed it via Twitter on January 28.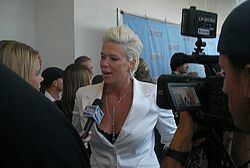 She will soon be seen on the big screen in the new motion picture Move, directed by Kurt E. Soderling and Melinda Songer, due in 2010. She plays herself in the film along with others like Tyce Diorio, Paula Abdul, Wade Robson and Nigel Lythgoe.
Since June 2006, Michaels is a columnist for Movmnt magazine.
Bravo (US TV channel) recently announced a new docuseries focusing on Michaels.
Included in her concert and stage work is the critically acclaimed New York based dance company RAW (Reality At Work), for which she is the founder, artistic director and choreographer since the beginning in 1997. She has created works for the Paper Mill Playhouse's production of "Hello Dolly!" starring Tovah Feldshuh, Les Ballet Jazz de Montreal, Jazz Dance Chicago, and Oslo Dance Ensemble. Her choreography has been seen off-Broadway with "If These Shoes Could Talk," and "Fort Chaffee."
Michaels was one of many choreographers set to pay tribute to Michael Jackson at the 2009 MTV Video Music Awards. Michaels was to join Wade Robson, Tyce Diorio, Laurie Ann Gibson, Brian Friedman, and other dancer-choreographers in performing with Janet Jackson for her rendition of the song Scream, but suffered an injury during rehearsals and was thus unable to perform on the show.
Michaels has been on the faculty of schools including the Harid Conservatory, the Ailey School of the Alvin Ailey American Dance Theater, and Broadway Dance Center, in New York City, and her alma mater, the New World School of the Arts. Her choreography has been enlisted for the Miami City Ballet, Joffrey II, the Kirov Academy and the Jazz Theater of Amsterdam.
Michaels served as a regular judge on So You Think You Can Dance for its seventh season, but decided to leave the show in November 2010 because she felt she did not belong on the panel and also wanted to focus on other projects. She did however still do choreography for So You Think You Can Dance Canada.
When So You Think You Can Dance returned for its ninth season, Michaels returned to the show and choreographed the Top 20 group performance.
In 2015, Mia provided the choreography for the Broadway musical Finding Neverland which is currently playing at the Lunt-Fontanne Theatre on Broadway.
LVW=Las Vegas Week
MT20=Meet Top 20