Jeff Miller, known by his ring name Metal Maniac, is an American professional wrestler who has competed in Northeastern and Mid-Atlantic independent promotions throughout the 1990s and the 2000s, including Century Wrestling Alliance, East Coast Professional Wrestling, World Xtreme Wrestling and the National Wrestling Alliance.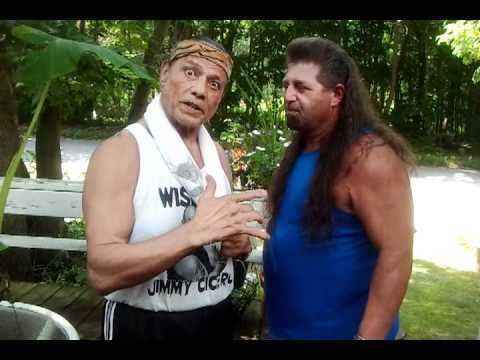 During the early 1990s, he was one of the earliest wrestlers to compete in Extreme Championship Wrestling where he not only faced many of the top stars in the promotion but also his own trainers Don Muraco and Jimmy Snuka, both holding the ECW Heavyweight and Television titles respectively.
Involved in a feud with Tony Stetson during 1992, he later appeared on ECW Hardcore TV as well as supercards including NWA Bloodfest.
He briefly held the WXW Heavyweight Championship in World Xtreme Wrestling and was the first CWA Television champion in Tony Rumble's Century Wrestling Alliance during the late 1990s before moving to Hawaii to compete in NWA Hawaii.
Century Wrestling Alliance
CWA Television Championship (1 time)
East Coast Pro Wrestling
ECPW Heavyweight Championship (1 time)
ECPW Television Championship (1 time)
Pro Wrestling Illustrated
Ranked No. 330 of the 500 top wrestlers of the PWI 500 in 1994
World Xtreme Wrestling
WXW Heavyweight Championship (1 time)