Cause of death

Brain cancer




Years active

1953-1993





Name

Meredith MacRae




Role

Actress




Born

May 30, 1944 (

1944-05-30

)

Houston, Texas, U.S.




Occupation

Film and television actress




Children

Allison Mullavey (b. 1974)




Relatives

Heather MacRae (sister)




Died

July 14, 2000, Manhattan Beach, California, United States




Parents

Gordon MacRae, Sheila MacRae




Siblings

Heather MacRae, Gar MacRae, Robert Bruce McRae, Amanda MacRae




Spouse

Phil Neal (m. 1995–2000), Greg Mullavey (m. 1969–1987), Richard Berger (m. 1965–1967)




Movies and TV shows

Petticoat Junction, My Three Sons, Beach Party, Earthbound, The Census Taker




Similar People

Lori Saunders, Linda Kaye Henning, Sheila MacRae, Gordon MacRae, Mike Minor
Meredith macrae image of a boy canjo 103 1964 great answer song wmv
Meredith Lynn MacRae (May 30, 1944 – July 14, 2000) was an American actress and singer known for her roles as Sally Morrison on My Three Sons (1963–1965) and as Billie Jo Bradley on Petticoat Junction (1966–1970).
Contents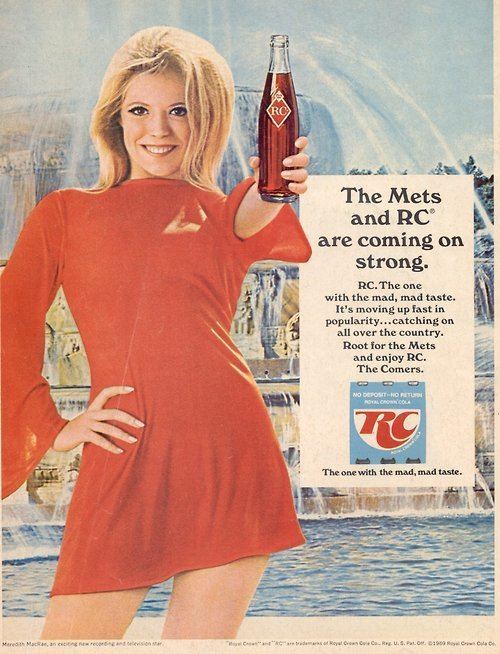 1965 66 television season 50th tribute to meredith macrae on her birthday vicki pt 1
Early life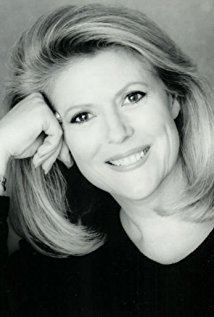 MacRae was born in Houston, Texas, to parents Gordon and Sheila MacRae. Her father was stationed with the Army Air Corps in Houston at the time of her birth. Both of her parents went on to be actors. She is the sister of William Gordon MacRae, Robert Bruce MacRae, and Heather MacRae.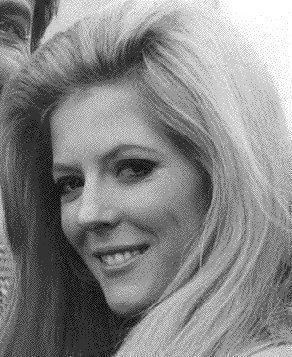 She credited her parents with instilling a proper work ethic in her and for keeping her feet on the ground. She said, "We lived in a modest home in the San Fernando Valley instead of the fashionable Beverly Hills, which the family could have afforded. Mom and Dad didn't want us to feel superior to the other kids. I had to earn the things I wanted, all the way from dolls to party gowns, by doing chores around the house and taking care of my younger sister and brothers. Lots of kids in my circle automatically got a car when they were 16. Not me. Dad said he would get me a car when I got straight A's two years in a row in school. I slaved away and finally made it. I got the car with the warning that if I didn't continue with straight A's, it would be taken away."
My Three Sons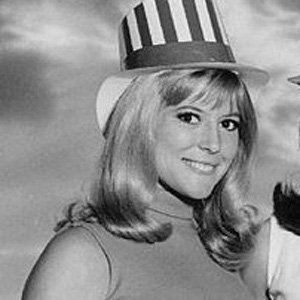 MacRae made her breakthrough appearance as Sally Ann Morrison Douglas on the ABC (later CBS) Fred MacMurray/William Demarest sitcom, My Three Sons. She played the love interest of "Mike" for three seasons (1963–1965). She asked to be written out of the show to further explore her career.
Petticoat Junction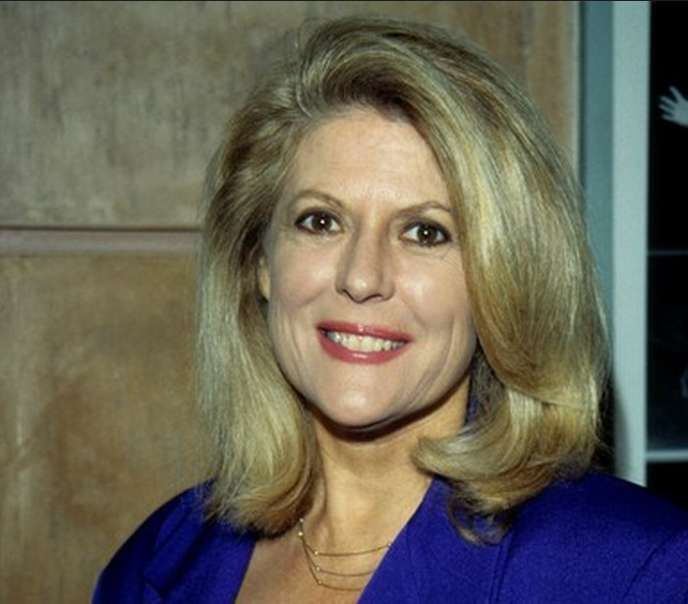 In 1966, MacRae signed a contract with CBS to play Billie Jo Bradley on the sitcom Petticoat Junction, starring Bea Benaderet as her television mother and Edgar Buchanan as her television uncle. Her television sisters were Betty Jo, played by Linda Kaye, and Bobbie Jo, played by Lori Saunders.
MacRae was the sitcom's third actress to portray Billie Jo. Jeannine Riley played the part in the show's first two years (1963–1965) and Gunilla Hutton in the third year (1965–1966). Both of these actresses played the role as a typical boy-crazy dumb blonde. However, by MacRae's debut on the series, Billie Jo's persona was that of a strong independent woman who focused more on a singing career, a dream she later accomplishes. She remained with the sitcom until its cancellation in 1970.
Other work

She also took over the role of Animal from Valora Noland in Bikini Beach (1964), the third Beach Party film produced by American International Pictures. She had an uncredited appearance on the bus in the movie Ski Party (1965). Her other film roles included appearances in Norwood (1970), My Friends Need Killing (1976), Grand Jury (1976), Sketches of a Strangler (1978), Earthbound (1981) and The Census Taker (1984).
She made guest appearances on such shows as The Donald O'Connor Show (1968 version), The Dean Martin Show (1971), The F.B.I., The Mike Douglas Show, The Rockford Files, Fantasy Island, Webster, CHiPS, Love American Style, and Magnum, P.I..
MacRae was also popular in the game-show genre, appearing in numerous shows including: Funny You Should Ask, Match Game (60's 70's and 90's versions), What's My Line?, I've Got a Secret, Personality, Snap Judgement, He Said, She Said (with then-husband Greg Mullavey), Tattletales (also with Mullavey), Hollywood Squares, The Dating Game, To Tell the Truth, Password (ABC version), $10,000 Pyramid, $25,000 Pyramid, Break the Bank, Celebrity Whew!, Beat the Clock, Card Sharks, The Cross-Wits and Family Feud. She had even hosted an unsold game show pilot called $50,000 a Minute alongside Geoff Edwards in 1985.
In the 1980s she hosted the talk show Mid-Morning Los Angeles which ran for eight years. She was awarded a local Emmy Award in 1986 for her interviewing skills. Later, she created and hosted Born Famous, a PBS series on which she interviewed the offspring of celebrities.
In 1994, she narrated the audio book version of columnist Deboarah Laake's book Secret Ceremonies: A Mormon Woman's Intimate Diary of Marriage and Beyond.
In summer stock in her teens, she appeared with Dan Dailey in Take Me Along, with Andy Williams in Bye Bye Birdie, and in Annie Get Your Gun.
MacRae worked to raise funds for such causes as the Children's Burn Foundation, the American Cancer Society, and United Cerebral Palsy. She also lectured nationally on alcoholism and produced a TV special on the subject.
Personal life
MacRae married Richard Berger, former president of MGM, in 1964, but divorced four years later. In 1969, she married fellow actor Greg Mullavey (famous for Mary Hartman, Mary Hartman) and had one child with him, Alison (b. 1974), before divorcing in 1987. Her third and final marriage was in 1995 to Phillip M. Neal, Chairman and CEO of Avery-Dennison at the time of their marriage.
Death
In January 1999, MacRae began to experience vertigo and a loss of short-term memory. She was evaluated and her symptoms were initially thought to be due to perimenopause. She returned to her doctor complaining of severe headaches. She was told the headaches were most likely due to muscle spasms, and was encouraged to do cervical spine stretching. She obtained a second opinion and was diagnosed with brain cancer, which had already progressed to stage 4. Emergency surgery was performed to remove the brain tumor and decrease the pressure in her head. During the operation she suffered cardiac arrest, but was resuscitated. Though her cancer was terminal, she agreed to be part of an experimental cancer drug program. She experienced an allergic reaction to the medication that caused swelling to her brain. Two more surgeries were required to relieve the pressure. Her imbalance resulted in a fall that caused her to suffer a fracture to her hip.
On July 14, 2000, MacRae died at her Manhattan Beach home at age 56 from complications of brain cancer. Per her wishes, her body was cremated and her ashes scattered in the Pacific Ocean off the coast of California.
Discography
Solo
"Image of a Boy"/"Time Stands Still" — Canjo 103 (1964)
"Who Needs Memories of Him"/"Goodbye Love" — Capitol 2000 (1967)
The Girls from Petticoat Junction (Meredith MacRae, Linda Kaye Henning and Lori Saunders)
"I'm So Glad That You Found Me"/"If You Could Only Be Me" — Imperial 66329 (1968)
"Wheeling, West Virginia"/"Thirty Days Hath September" — Imperial 66346 (1968)
Filmography
Actress
1995
The Killers Within
as
Talk Show Hostess (as Meredith Mac Rae)
1993
Jonny's Golden Quest (TV Movie)
as
Dr. Rachel Quest (voice)
1992
Batman: The Animated Series (TV Series)
as
She-Bat / Dr. Francine March-Langstrom / Francine
- Terror in the Sky (1992) - She-Bat / Dr. Francine March-Langstrom (voice)
- On Leather Wings (1992) - Francine (voice)
1987
Born Famous (TV Series)
as
Host (1987)
1986
Magnum, P.I. (TV Series)
as
Charlotte Graham
- Summer School (1986) - Charlotte Graham
1985
Scene of the Crime (TV Series)
as
Morning Show Host ("The Medium is the Murder" segment)
- A Vote for Murder/The Medium is the Murder (1985) - Morning Show Host ("The Medium is the Murder" segment)
1985
Webster (TV Series)
as
Amanda Parson
- The Uh-Oh Feeling (1985) - Amanda Parson
1983
The Fall Guy (TV Series)
as
Meredith MacRae
- Baja 1000 (1984) - Meredith MacRae
- To the Finish (1983) - Meredith MacRae
1984
Rituals (TV Series)
as
Estelle Cunningham (1985)
1984
The Census Taker
as
Martha
1983
I'm Going to Be Famous
as
Susan Barker (as Meredith Mac Rae)
1978
Fantasy Island (TV Series)
as
Dina DeWinter / Cindy Barker
- With Affection, Jack the Ripper/Gigolo (1980) - Dina DeWinter
- I Want to Get Married/The Jewel Thief (1978) - Cindy Barker
1980
CHiPs (TV Series)
as
Beth
- Off Road (1980) - Beth
1978
Sketches of a Strangler
as
Lynn Forrester / Margaret Forrester (as Meredith Mac Rae)
1978
The Next Step Beyond (TV Series)
as
Sara Westerly
- Ondine's Curse (1978) - Sara Westerly
1978
Three on a Date (TV Movie)
as
Valerie Owens
1977
The Rockford Files (TV Series)
as
Lori Thompson
- Requiem for a Funny Box (1977) - Lori Thompson
1976
Grand Jury
as
Nancy Williams
1976
My Friends Need Killing
as
Laura Kline
1975
The Chinese Caper
as
Carolyn Moore Fong
1975
The Wide World of Mystery (TV Series)
as
Kendy
- The Werewolf of Woodstock (1975) - Kendy (as Meredith McRae)
1973
The F.B.I. (TV Series)
as
Ruth Benson
- The Detonator (1973) - Ruth Benson
1972
Banyon (TV Series)
as
Myra Shaw
- A Date with Death (1972) - Myra Shaw
1970
Love, American Style (TV Series)
as
Linda (segment "Love and the Bashful Groom") / Ruth (segment "Love and Grandma")
- Love and the Awakening/Love and the Bashful Groom/Love and the Four-Sided Triangle/Love and the Naked Stranger (1971) - Linda (segment "Love and the Bashful Groom")
- Love and the Other Guy/Love and Grandma (1970) - Ruth (segment "Love and Grandma")
1971
Alias Smith and Jones (TV Series)
as
Sarah Henderson
- Something to Get Hung About (1971) - Sarah Henderson (as Meredith Mac Rae)
1971
The Interns (TV Series)
as
Vicki
- Heart Trouble (1971) - Vicki
1966
Petticoat Junction (TV Series)
as
Billie Jo Bradley
- Betty Jo's Business (1970) - Billie Jo Bradley
- No, No, You Can't Take Her Away (1970) - Billie Jo Bradley
- Love Rears Its Ugly Head (1970) - Billie Jo Bradley
- Last Train to Pixley (1970) - Billie Jo Bradley
- Whiplash, Whiplash (1970) - Billie Jo Bradley
- Spare That Cottage (1970) - Billie Jo Bradley (credit only)
- Susan B. Anthony, I Love You (1970) - Billie Jo Bradley
- Steve's Uncle George (1970) - Billie Jo Bradley
- The Valley's New Owner (1970) - Billie Jo Bradley (credit only)
- With This Ring (1970) - Billie Jo Bradley
- Selma Plout's Plot (1970) - Billie Jo Bradley
- How to Arrange a Marriage (1970) - Billie Jo Bradley
- But I've Never Been in Erie, PA (1969) - Billie Jo Bradley (credit only)
- The Golden Spike Ceremony (1969) - Billie Jo Bradley
- Goodbye, Mr. Chimp (1969) - Billie Jo Bradley
- Kathy Jo's First Birthday (1969) - Billie Jo Bradley
- The Camping Trip (1969) - Billie Jo Bradley
- A Most Momentous Occasion (1969) - Billie Jo Bradley
- Sorry Doctor, I Ain't Takin No Shots (1969) - Billie Jo Bradley
- The Tenant (1969) - Billie Jo Bradley
- The Glen Tinker Caper (1969) - Billie Jo Bradley
- The Three Queens (1969) - Billie Jo Bradley
- One of Our Chickens Is Missing (1969) - Billie Jo Bradley (credit only)
- The Other Woman (1969) - Billie Jo Bradley (credit only)
- The Game Warden (1969) - Billie Jo Bradley
- Make Room for Baby (1969) - Billie Jo Bradley
- By the Book (1969) - Billie Jo Bradley
- Tune in Next Year (1969) - Billie Jo Bradley
- The Great Race (1969) - Billie Jo Bradley
- The Organ Fund (1969) - Billie Jo Bradley
- Uncle Joe Retires (1969) - Billie Jo Bradley
- I'm Allergic to Daddy (1969) - Billie Jo Bradley
- Joe Saves the Post Office (1969) - Billie Jo Bradley
- A Man Called Cyrus Plout (1969) - Billie Jo Bradley
- The Cannonball Bookmobile (1969) - Billie Jo Bradley
- Steve's New Job (1969) - Billie Jo Bradley
- Billie Jo and the Big Big Star (1969) - Billie Jo Bradley
- The Christening (1969) - Billie Jo Bradley
- The Ballad of the Everyday Housewife (1969) - Billie Jo Bradley (credit only)
- The Feminine Mistake (1968) - Billie Jo Bradley
- A Cake from Granny (1968) - Billie Jo Bradley
- First Night Out (1968) - Billie Jo Bradley (credit only)
- Bye, Bye, Doctor (1968) - Billie Jo Bradley
- The Strange Case of Joseph P. Carson (1968) - Billie Jo Bradley
- The Sneaky Ways of a Woman (1968) - Billie Jo Bradley (credit only)
- The Lady Doctor (1968) - Billie Jo Bradley
- Wings (1968) - Billie Jo Bradley
- Granny, the Baby Expert (1968) - Billie Jo Bradley
- The Valley Has a Baby (1968) - Billie Jo Bradley
- Only a Husband (1968) - Billie Jo Bradley
- The Singing Sweethearts (1968) - Billie Jo Bradley
- Birthplace of a Future President (1968) - Billie Jo Bradley
- Kate's Homecoming (1968) - Billie Jo Bradley
- Ring-A-Ding-Ding (1968) - Billie Jo Bradley
- My Pal Sam (1968) - Billie Jo Bradley
- Cannonball for Sale (1968) - Billie Jo Bradley
- Bad Day at Shady Rest (1968) - Billie Jo Bradley
- Mae's Helping Hand (1968) - Billie Jo Bradley
- Billie Jo's First Record (1968) - Billie Jo Bradley
- Uncle Joe Runs the Hotel (1968) - Billie Jo Bradley
- Girl of Our Dreams (1968) - Billie Jo Bradley
- Come Home Higgins (1968) - Billie Jo Bradley
- The Barber Shop Quartet (1968) - Billie Jo Bradley
- Steve, the Apple Polisher (1968) - Billie Jo Bradley
- The Power of the Press (1968) - Billie Jo Bradley
- All Sales Final (1967) - Billie Jo Bradley
- All That Buzzes Ain't Bees (1967) - Billie Jo Bradley
- Uncle Joe and the Master Plan (1967) - Billie Jo Bradley
- Kate's Day in Court (1967) - Billie Jo Bradley
- A Horse on You, Mr. Bedloe (1967) - Billie Jo Bradley
- The Honeymoon Is Over (1967) - Billie Jo Bradley
- Kate's Birthday (1967) - Billie Jo Bradley
- Hawaii Calling (1967) - Billie Jo Bradley
- With This Gown I Thee Wed (1967) - Billie Jo Bradley
- Meet the In-Laws (1967) - Billie Jo Bradley
- Mind If We Join Your Wedding (1967) - Billie Jo Bradley
- A Cottage for Two (1967) - Billie Jo Bradley
- Pop Goes the Question (1967) - Billie Jo Bradley
- I Can't Hear You When the Thunder Is Clapping (1967) - Billie Jo Bradley
- One Dozen Roses (1967) - Billie Jo Bradley
- It's Not Easy to Be a Mother (1967) - Billie Jo Bradley
- Is This My Daughter? (1967) - Billie Jo Bradley
- Go Away, Fat (1967) - Billie Jo Bradley
- A House Divided (1967) - Billie Jo Bradley
- Kate's Cousin Mae (1967) - Billie Jo Bradley
- The Eternal Rectangle (1967) - Billie Jo Bradley
- That Was the Night That Was (1967) - Billie Jo Bradley
- Steve's Ol' Buddy (1967) - Billie Jo Bradley
- Author! Author! (1967) - Billie Jo Bradley
- Kate's Big Deal (1967) - Billie Jo Bradley
- The Fishing Derby (1967) - Billie Jo Bradley
- That's Max? (1967) - Billie Jo Bradley
- Hey, Look Me Over (1967) - Billie Jo Bradley
- Don't Call Us (1967) - Billie Jo Bradley
- Shoplifter at Shady Rest (1967) - Billie Jo Bradley
- A Star Is Born? (1967) - Billie Jo Bradley
- Temperance! Temperance! (1967) - Billie Jo Bradley
- Girls! Girls! Girls! (1967) - Billie Jo Bradley
- His Highness the Dog (1967) - Billie Jo Bradley
- Rise and Fall of a Tycoon (1967) - Billie Jo Bradley
- My Daughter the Secretary (1966) - Billie Jo Bradley
- The Santa Claus Special (1966) - Billie Jo Bradley
- Is There a Doctor in the Valley? (1966) - Billie Jo Bradley
- The Runt Strikes Back (1966) - Billie Jo Bradley
- Twenty-Five Years Too Late (1966) - Billie Jo Bradley
- How Bugged Was My Valley (1966) - Billie Jo Bradley
- The Almost Annual Charity Show (1966) - Billie Jo Bradley
- Kate Grounds Selma Plout (1966) - Billie Jo Bradley
- Cannonball, Inc. (1966) - Billie Jo Bradley
- The All-Night Party (1966) - Billie Jo Bradley
- He Loves Us, He Loves Us Not (1966) - Billie Jo Bradley
- Hooterville, You're All Heart (1966) - Billie Jo Bradley
- Birdman of Shady Rest (1966) - Billie Jo Bradley
- Young Love (1966) - Billie Jo Bradley
1968
The Beverly Hillbillies (TV Series)
as
Billie Jo Bradley
- Christmas in Hooterville (1968) - Billie Jo Bradley
- The Week Before Christmas (1968) - Billie Jo Bradley
- The Thanksgiving Spirit (1968) - Billie Jo Bradley
1968
Insight (TV Series)
as
Gloria
- Three Cornered Flag (1968) - Gloria
1966
Footsteps in the Snow
as
Henrietta
1963
My Three Sons (TV Series)
as
Sally Ann Morrison / Sally Ann Morrison Douglas
- The First Marriage (1965) - Sally Ann Morrison Douglas
- The Leopard's Spots (1965) - Sally Ann Morrison
- All the Weddings (1965) - Sally Ann Morrison
- Steve and the Computer (1965) - Sally Ann Morrison
- It's a Dog's Life (1965) - Sally Ann Morrison
- Hawaiian Cruise (1965) - Sally Ann Morrison
- Be My Guest (1965) - Sally Ann Morrison
- Divorce, Bryant Park Style (1964) - Sally Ann Morrison
- Robbie and the Nurse (1964) - Sally Ann Morrison
- The In-Law Whammy (1964) - Sally Ann Morrison
- First, You're a Tadpole (1964) - Sally Ann Morrison
- The Coffee House Set (1964) - Sally Ann Morrison
- Goodbye Again (1964) - Sally Ann Morrison
- The Practical Shower (1964) - Sally Ann Morrison
- The Ballad of Lissa Stratmeyer (1964) - Sally Ann Morrison
- The Guys and the Dolls (1964) - Sally Ann Morrison
- Mike Wears the Pants (1964) - Sally Ann Morrison
- The People's House (1964) - Sally Ann Morrison
- Cherry Blossoms in Bryant Park (1964) - Sally Ann Morrison
- Fish Gotta Swim, Birds Gotta Fly (1964) - Sally Ann Morrison
- Stone Frog (1964) - Sally Ann Morrison
- House for Sale (1964) - Sally Ann Morrison
- Marriage by Proxy (1964) - Sally Ann Morrison
- Never Look Back (1964) - Sally Ann Morrison
- Second Chorus (1964) - Sally Ann Morrison
- Steve and the Viking (1963) - Sally Ann Morrison
- The Proposals (1963) - Sally Ann Morrison
- My Friend Ernie (1963) - Sally Ann Morrison
- How Do You Know? (1963) - Sally Ann Morrison
1965
The Young Marrieds (TV Series)
as
Julie Kovacs
- Episode #1.229 (1965) - Julie Kovacs
- Episode #1.228 (1965) - Julie Kovacs
- Episode #1.220 (1965) - Julie Kovacs
- Episode #1.218 (1965) - Julie Kovacs
- Episode #1.217 (1965) - Julie Kovacs
1963
Beach Party
as
Beach Girl
1953
By the Light of the Silvery Moon
as
Little Girl (scenes deleted)
Writer
1987
Born Famous (TV Series) (creator - 1987)
Producer
1987
Born Famous (TV Series) (executive producer)
Soundtrack
1976
My Friends Need Killing (performer: "The Mirror of Time")
1975
The Chinese Caper (performer: "First Carousel")
1971
The Dean Martin Show (TV Series) (performer - 1 episode)
- Episode #6.19 (1971) - (performer: "Applause Medley: Applause, Applause / Applause", "Love Is the Reason", "Triplets", "Everybody's Got a Little Song")
1966
Petticoat Junction (TV Series) (performer - 33 episodes)
- No, No, You Can't Take Her Away (1970) - (performer: "Let Us Call You Sweetheart" - uncredited)
- With This Ring (1970) - (performer: "One Boy" - uncredited)
- How to Arrange a Marriage (1970) - (performer: "I'm Glad There Is You (In This World of Ordinary People)" - uncredited)
- Kathy Jo's First Birthday (1969) - (performer: "I Enjoy Being a Girl" - uncredited)
- The Camping Trip (1969) - (performer: "Oh My Darling, Clementine" - uncredited)
- Make Room for Baby (1969) - (performer: "Moonlight Bay" - uncredited)
- By the Book (1969) - (performer: "In the Evening by the Moonlight" - uncredited)
- The Organ Fund (1969) - (performer: "The Fountain in the Park" - uncredited)
- A Man Called Cyrus Plout (1969) - (performer: "Tell Me Pretty Maiden" - uncredited)
- The Cannonball Bookmobile (1969) - (performer: "I Enjoy Being a Girl" - uncredited)
- Billie Jo and the Big Big Star (1969) - (performer: "When I Fall in Love" - uncredited)
- Bye, Bye, Doctor (1968) - (performer: "I'm So Glad That You Found Me", "Shine On, Harvest Moon" - uncredited)
- The Singing Sweethearts (1968) - (performer: "If You Could Only Be Me", "Up, Up and Away" - uncredited)
- Kate's Homecoming (1968) - (performer: "Up, Up and Away" - uncredited)
- My Pal Sam (1968) - (performer: "Shine On, Harvest Moon" - uncredited)
- Mae's Helping Hand (1968) - (performer: "So Long Mae Belle" - uncredited)
- Billie Jo's First Record (1968) - (performer: "The Girl From Ipanema" - uncredited)
- Girl of Our Dreams (1968) - (performer: "Has Anybody Seen My Gal?", "Girl of My Dreams" - uncredited)
- The Barber Shop Quartet (1968) - (performer: "For He's a Jolly Good Fellow" - uncredited)
- All Sales Final (1967) - (performer: "Oh! Susanna", "Shine On, Harvest Moon" - uncredited)
- Uncle Joe and the Master Plan (1967) - (performer: "Let Me Call You Sweetheart" - uncredited)
- The Honeymoon Is Over (1967) - (performer: "Girl Talk" - uncredited)
- Kate's Birthday (1967) - (performer: "Red River Valley", "My Mammy" - uncredited)
- It's Not Easy to Be a Mother (1967) - (performer: "You Gotta Live", "Who Needs Memories of Him" - uncredited)
- Kate's Cousin Mae (1967) - (performer: "The Hooterville Cannonball" - uncredited)
- The Eternal Rectangle (1967) - (performer: "The Three of Us" - uncredited)
- Steve's Ol' Buddy (1967) - (performer: "It's a Lovely Day Today" - uncredited)
- Don't Call Us (1967) - (performer: "Falling in Love Again (Can't Help It)", "I Enjoy Being a Girl" - uncredited)
- A Star Is Born? (1967) - (performer: "No Two People" - uncredited)
- Temperance! Temperance! (1967) - (performer: "Sisters" - uncredited)
- Rise and Fall of a Tycoon (1967) - (performer: "Aura Lea" - uncredited)
- The Santa Claus Special (1966) - (performer: "Adeste Fidelis", "Deck the Halls" - uncredited)
- The Almost Annual Charity Show (1966) - (performer: "Hawaiian Wedding Song" - uncredited)
Thanks
1984
Calendar Girl Murders (TV Movie) (special thanks)
Self
1995
The 2th Annual Lucy Awards (TV Special)
as
Self
1992
Vicki! (TV Series)
as
Self
- Episode dated 29 November 1992 (1992) - Self
1990
Match Game (TV Series)
as
Self - Panelist
- Episode #1.110 (1990) - Self - Panelist
- Episode #1.109 (1990) - Self - Panelist
- Episode #1.108 (1990) - Self - Panelist
- Episode #1.107 (1990) - Self - Panelist
- Episode #1.106 (1990) - Self - Panelist
1989
Relatively Speaking (TV Series)
as
Self
- Episode dated 10 February 1989 (1989) - Self
- Episode dated 9 February 1989 (1989) - Self
- Episode dated 8 February 1989 (1989) - Self
- Episode dated 7 February 1989 (1989) - Self
- Episode dated 6 February 1989 (1989) - Self
1987
It's Howdy Doody Time (TV Special)
as
Guest
1973
The $10,000 Pyramid (TV Series)
as
Self - Celebrity Contestant / Self - Guest / Self
- Meredith MacRae & Tony Roberts (1974) - Self
- The 4th $10,000 Pyramid 4-Star Charity Tournament. (1974) - Self - Celebrity Contestant
- The Last $10,000 Pyramid of New York, NY (1973) - Self - Celebrity Contestant
- The 1st $10,000 Pyramid Halloween Show. (1973) - Self - Celebrity Contestant
- Meredith MacRae & Dick Shawn (1973) - Self - Celebrity Contestant
1986
The $25,000 Pyramid (TV Series)
as
Self - Celebrity Contestant
- Episode #4.257 (1986) - Self - Celebrity Contestant
- Episode #4.256 (1986) - Self - Celebrity Contestant
- Episode #4.255 (1986) - Self - Celebrity Contestant
- Episode #4.254 (1986) - Self - Celebrity Contestant
- Episode #4.253 (1986) - Self - Celebrity Contestant
1986
The 28th Annual Strawberry Festival Parade (TV Movie)
as
Self - Host
1986
Hour Magazine (TV Series)
as
Self
- Episode dated 12 May 1986 (1986) - Self
1985
$50, 000 a Minute (TV Special short)
as
Self - Hostess
1984
Body Language (TV Series)
as
Self
- Episode dated 21 September 1984 (1984) - Self
- Episode dated 20 September 1984 (1984) - Self
- Episode dated 19 September 1984 (1984) - Self
- Episode dated 18 September 1984 (1984) - Self
- Episode dated 17 September 1984 (1984) - Self
1984
Calendar Girl Murders (TV Movie)
as
Self
1983
Family Feud (TV Series)
as
Self - Celebrity Contestant
- The Singing Special Day 2: The MacRae Family vs. The King Family (1983) - Self - Celebrity Contestant
- TV's All-Time Favorites Week 1 Championship Game: The Brady Bunch vs. Petticoat Junction (1983) - Self - Celebrity Contestant
- TV's All-Time Favorites Week 1 Game 4: Leave It to Beaver vs. Petticoat Junction (1983) - Self - Celebrity Contestant
- TV's All-Time Favorites Week 1 Game 1: Brady Bunch vs. Petticoat Junction (1983) - Self - Celebrity Contestant
1983
Celebrity Daredevils (TV Movie)
as
Self
1982
Fantasy (TV Series)
as
Remote Correspondent
1980
Card Sharks (TV Series)
as
Self - Celebrity Contestant / Self
- Episode #3.159 (1980) - Self - Celebrity Contestant
- Episode dated 27 November 1980 (1980) - Self - Celebrity Contestant
- Episode #3.158 (1980) - Self - Celebrity Contestant
- Episode #3.157 (1980) - Self
- Episode #3.156 (1980) - Self - Celebrity Contestant
- Episode #3.150 (1980) - Self - Celebrity Contestant
- Episode #3.149 (1980) - Self - Celebrity Contestant
- Episode #3.147 (1980) - Self - Celebrity Contestant
- Episode #3.146 (1980) - Self - Celebrity Contestant
1980
Whew! (TV Series)
as
Self - Celebrity Partner
- Episode #1.251 (1980) - Self - Celebrity Partner
- Episode #1.250 (1980) - Self - Celebrity Partner
- Episode #1.249 (1980) - Self - Celebrity Partner
- Episode #1.248 (1980) - Self - Celebrity Partner
- Episode #1.247 (1980) - Self - Celebrity Partner
- Episode #1.203 (1980) - Self - Celebrity Partner
- Episode #1.202 (1980) - Self - Celebrity Partner
- Episode #1.201 (1980) - Self - Celebrity Partner
- Episode #1.200 (1980) - Self - Celebrity Partner
- Episode #1.199 (1980) - Self - Celebrity Partner
1980
Steve Martin: Comedy Is Not Pretty (TV Special)
as
Hippie
1978
The Phenomenon of Benji (TV Movie documentary)
as
Self
1978
The Jim Nabors Show (TV Series)
as
Self
- Episode #1.37 (1978) - Self
1977
Hollywood Connection (TV Series)
as
Self
- Friday - Abe Vigoda, Jo Ann Pflug, Meredith MacRae, Nipsey Russell, Jan Murray, Pat Carroll (1977) - Self
- Thursday - Abe Vigoda, Jo Ann Pflug, Meredith MacRae, Nipsey Russell, Jan Murray, Pat Carroll (1977) - Self
- Wednesday - Abe Vigoda, Jo Ann Pflug, Meredith MacRae, Nipsey Russell, Jan Murray, Pat Carroll (1977) - Self
- Tuesday - Abe Vigoda, Jo Ann Pflug, Meredith MacRae, Nipsey Russell, Jan Murray, Pat Carroll (1977) - Self
- Abe Vigoda, Jo Ann Pflug, Meredith MacRae, Nipsey Russell, Jan Murray, Pat Carroll (1977) - Self
- Friday - Meredith MacRae, Milton Berle, Zsa Zsa Gabor, Anson Williams, Pat Carroll, Jan Murray (1977) - Self
- Thursday - Meredith MacRae, Milton Berle, Zsa Zsa Gabor, Anson Williams, Pat Carroll, Jan Murray (1977) - Self
- Wednesday - Meredith MacRae, Milton Berle, Zsa Zsa Gabor, Anson Williams, Pat Carroll, Jan Murray (1977) - Self
- Tuesday - Meredith MacRae, Milton Berle, Zsa Zsa Gabor, Anson Williams, Pat Carroll, Jan Murray (1977) - Self
- Meredith MacRae, Milton Berle, Zsa Zsa Gabor, Anson Williams, Pat Carroll, Jan Murray (1977) - Self
- Friday - Milton Berle, Abe Vigoda, Zsa Zsa Gabor, Meredith MacRae, Pat Carroll, Nipsey Russell (1977) - Self
- Thursday - Milton Berle, Abe Vigoda, Zsa Zsa Gabor, Meredith MacRae, Pat Carroll, Nipsey Russell (1977) - Self
- Wednesday - Milton Berle, Abe Vigoda, Zsa Zsa Gabor, Meredith MacRae, Pat Carroll, Nipsey Russell (1977) - Self
- Tuesday - Milton Berle, Abe Vigoda, Zsa Zsa Gabor, Meredith MacRae, Pat Carroll, Nipsey Russell (1977) - Self
- Milton Berle, Abe Vigoda, Zsa Zsa Gabor, Meredith MacRae, Pat Carroll, Nipsey Russell (1977) - Self
1977
A Thanksgiving Reunion with the Partridge Family and My Three Sons (TV Movie)
as
Self
1977
The Bob Braun Show (TV Series)
as
Self - Actress
- Episode dated 26 September 1977 (1977) - Self - Actress
1975
The Cross-Wits (TV Series)
as
Self
- Episode dated 19 September 1977 (1977) - Self
- Episode dated 25 July 1977 (1977) - Self
- Episode dated 11 October 1976 (1976) - Self
- Episode dated 17 December 1975 (1975) - Self
1977
Liar's Club (TV Series)
as
Self
- Larry Hovis, Meredith MacRae, James Hampton, Dick Gautier (1977) - Self
1976
The Alan Hamel Show (TV Series)
as
Self
- Episode dated 24 December 1976 (1976) - Self
1976
Dinah! (TV Series)
as
Self
- Episode #3.36 (1976) - Self
- Episode #2.176 (1976) - Self
1976
Break the Bank (TV Series)
as
Self
- Rip Taylor, Jan Murray, Dick Gautier, Soupy Sales, Anson Williams, Meredith MacRae, Joyce Brothers, Jaye P Morgan, Mary Ann Mobley (1976) - Self
- Episode #1.31 (1976) - Self
- Joey Bishop, Craig Stevens, Jimmie Walker, Liz Torres, Meredith MacRae, Elayne Boosler, Buzz Aldrin, Jaye P Morgan, Lonnie Shorr (1976) - Self
- Episode #1.16 (1976) - Self
1975
Rhyme and Reason (TV Series)
as
Self
- Episode #1.221 (1976) - Self
- Episode #1.186 (1976) - Self
- Episode #1.151 (1976) - Self
- Episode #1.121 (1975) - Self
- Episode #1.91 (1975) - Self
- Episode #1.56 (1975) - Self
- Episode #1.21 (1975) - Self
1974
Tattletales (TV Series)
as
Self
1975
Three for the Money (TV Series)
as
Self
- Episode dated 27 October 1975 (1975) - Self
1975
You Don't Say (TV Series)
as
Self
- Joyce Bulifant, Meredith MacRae, Mickey Manners, Greg Morris (1975) - Self
1974
Match Game (TV Series)
as
Self - Panelist
- Episode #3.57 (1975) - Self - Panelist
- Episode #3.56 (1975) - Self - Panelist
- Episode #3.55 (1975) - Self - Panelist
- Episode #3.54 (1975) - Self - Panelist
- Episode #3.53 (1975) - Self - Panelist
- Episode #2.26 (1974) - Self - Panelist
- Episode #2.25 (1974) - Self - Panelist
- Episode #2.24 (1974) - Self - Panelist
- Episode #2.23 (1974) - Self - Panelist
- Episode #2.22 (1974) - Self - Panelist
1968
What's My Line? (TV Series)
as
Self - Panelist / Self
- Sid Caesar (1973) - Self - Panelist
- Susannah York (1968) - Self - Panelist
- Earl Wilson (1968) - Self - Panelist
- Dick Shawn (1968) - Self - Panelist
- Dustin Hoffman (1968) - Self - Panelist
- Peter Duchin (1968) - Self - Panelist
- Mel Torme (1968) - Self - Panelist
- Allan Sherman (1968) - Self - Panelist
- Gordon MacRae (1968) - Self - Panelist
- Joan Rivers (1968) - Self - Panelist
- Joel Grey (1968) - Self - Panelist
1966
The Mike Douglas Show (TV Series)
as
Self - Co-Hostess / Self / Self - Actress
1972
This Is Your Life (TV Series)
as
Self
- Harold Krents (1972) - Self
1972
I've Got a Secret (TV Series)
as
Self - Panelist / Self
- Paul Lynde (1972) - Self
- John Tartaglia (1972) - Self - Panelist
- First Show - Paul Lynde guest (1972) - Self - Panelist
1972
Joanne Carson's VIPs (TV Series)
as
Self
- Episode #1.21 (1972) - Self
1972
Kid Talk (TV Series)
as
Self
- Episode dated 2 September 1972 (1972) - Self
- Episode dated 29 May 1972 (1972) - Self
1971
Mantrap (TV Series)
as
Self - Panelist
- Episode dated 29 May 1972 (1972) - Self - Panelist
- Episode dated 28 June 1971 (1971) - Self - Panelist
1971
The Sheila MacRae Show (TV Series)
as
Self - Co-Host (1971)
1971
To Tell the Truth (TV Series)
as
Self - Panelist
- Anne Willan/Caroll Spinney (1971) - Self - Panelist
1971
The Dean Martin Show (TV Series)
as
Self
- Episode #6.19 (1971) - Self
1970
The Choice Is Yours (TV Special)
as
Self
1970
The Virginia Graham Show (TV Series)
as
Self
- Episode dated 2 October 1970 (1970) - Self
1970
It's Your Bet (TV Series)
as
Self
- Meredith MacRae and Greg Mullavey vs. Dom DeLuise and Carol Arthur (1970) - Self
- Lyle Waggoner and Meredith MacRae (1970) - Self
1970
The Real Tom Kennedy Show (TV Series)
as
Self
- Episode #1.44 (1970) - Self
1970
He Said, She Said (TV Series)
as
Self
- Episode dated 27 July 1970 (1970) - Self
- Episode dated 4 May 1970 (1970) - Self
- Episode dated 19 January 1970 (1970) - Self
1970
The Movie Game (TV Series)
as
Self
- Episode dated 20 July 1970 (1970) - Self
1969
It Takes Two (TV Series)
as
Self
- Episode dated 8 June 1970 (1970) - Self
- Dick Smothers, Meredith MacRae and Henny Youngman (1969) - Self
1970
Philbin's People (TV Series)
as
Self
- Episode #1.41 (1970) - Self
1970
The Barbara McNair Show (TV Series)
as
Self
- Meredith MacRae, Scoey Mitchell, Paul Revere and the Raiders, Monty Hall (1970) - Self
1968
The Merv Griffin Show (TV Series)
as
Self
- Joan Crawford, John Davidson, Meredith MacRae, Jackie Vernon, Dr. Charlie Shedd (1970) - Self
- Ronnie Dyson, Jackie Vernon, Meredith MacRae, Slappy White & Steve Rossi, Agnes Nixon, the Geezinslaw Brothers (1969) - Self
- Meredith MacRae, Totie Fields, Monti Rock III, Frank D'Rone, Clair & McMahon (1968) - Self
1970
P.D.Q. (TV Series)
as
Self
- Episode dated 23 February 1970 (1970) - Self
1969
The Hollywood Squares (Daytime) (TV Series)
as
Self - Panelist
1969
You're Putting Me On (TV Series)
as
Self
- Meredith MacRae, Soupy Sales and Totie Fields (1969) - Self
1969
Name Droppers (TV Series)
as
Self
- Episode #1.6 (1969) - Self
1969
Playboy After Dark (TV Series)
as
Singer
- Episode #1.23 (1969) - Singer
1969
Funny You Should Ask (TV Series)
as
Self
- Marty Allen, Stu Gilliam, Lee Grant, Meredith MacRae, Jan Murray (1969) - Self
- Meredith MacRae (1969) - Self
- Dean Jones, Rose Marie, Stu Gilliam, Marty Allen, Meredith MacRae (1969) - Self
1969
The Art Linkletter Show (TV Series)
as
Self
- Episode dated 19 May 1969 (1969) - Self
1969
The Spring Thing (TV Movie)
as
Self
1968
The Match Game (TV Series)
as
Self - Team Captain
- Meredith MacRae & Keir Dullea (1969) - Self - Team Captain
- Meredith & Gordon MacRae (1969) - Self - Team Captain
- Meredith MacRae & (The Godfather of Soul) James Brown (1968) - Self - Team Captain
- Meredith MacRae & Bennett Cerf (1968) - Self - Team Captain
- Meredith MacRae & Peter Lawford (The New Large Set Debuts of "The MATCH GamE.") (1968) - Self - Team Captain
1969
The Irv Kupcinet Show (TV Series)
as
Self
- Episode dated 22 April 1969 (1969) - Self
1967
The Joey Bishop Show (TV Series)
as
Self
- Episode #3.161 (1969) - Self
- Episode #2.135 (1968) - Self
- Episode #1.98 (1967) - Self
1969
The Steve Allen Show (TV Series)
as
Self
- Episode dated 20 February 1969 (1969) - Self
1969
The Donald O'Connor Show (TV Series)
as
Self
- Episode dated 8 January 1969 (1969) - Self
1968
The Dating Game (TV Series)
as
Self - Guest star contestant
- Meredith MacRae, Robert Brown (1968) - Self - Guest star contestant
1968
Snap Judgment (TV Series)
as
Self / Self - Guest
- Episode dated 27 August 1968 (1968) - Self - Guest
- Episode dated 26 August 1968 (1968) - Self
- Episode dated 12 July 1968 (1968) - Self
- Episode dated 8 July 1968 (1968) - Self
1968
The Woody Woodbury Show (TV Series)
as
Self
- Episode dated 5 July 1968 (1968) - Self
- Episode dated 8 April 1968 (1968) - Self
1968
The Tonight Show Starring Johnny Carson (TV Series)
as
Self - Guest
- Episode dated 29 April 1968 (1968) - Self - Guest
1968
Personality (TV Series)
as
Self
- Episode dated 5 February 1968 (1968) - Self
1967
Pat Boone in Hollywood (TV Series)
as
Self
- Episode #1.25 (1967) - Self
1967
The Pat Boone Show (TV Series)
as
Self
- Episode dated 20 October 1967 (1967) - Self
1967
Dateline: Hollywood (TV Series)
as
Self
- Episode dated 1 August 1967 (1967) - Self
1960
Person to Person (TV Series documentary)
as
Self
- Episode #7.36 (1960) - Self
1954
The Colgate Comedy Hour (TV Series)
as
Self
- Episode #5.9 (1954) - Self
Archive Footage
2005
Paul Henning & The Hillbillies (Video documentary)
as
Billie Jo Bradley (1966-1970)
1983
The Winds of Whoopie (TV Movie)
as
Hippie
References
Meredith MacRae Wikipedia
(Text) CC BY-SA