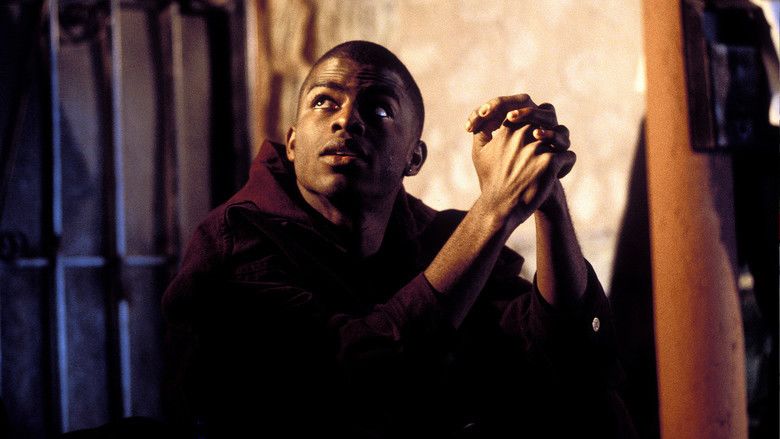 Caine Lawson and his best friend Kevin Anderson (who goes by the street name O-Dog) enter a local store to buy malt liquor, while a Korean storekeeper and his wife closely watch them and urge Caine and O-Dog to hurriedly choose their drinks, pay and leave. As they leave, the storekeeper insults and angers O-Dog by remarking about feeling sorry for his mother. A brief argument starts but ends deadly as O-Dog kills the couple. He then takes the store video surveillance tape and empties the cash register. In a flashback, it is revealed that Caine's father was a drug dealer who was killed in a drug deal when Caine was 10, his mother was a heroin addict who later died of a drug overdose, and that he was raised by his grandparents.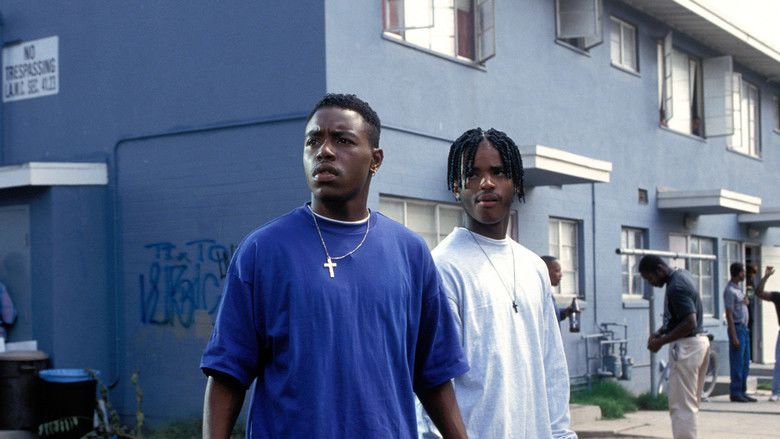 In the days that follow, O-Dog proudly shows the store video surveillance tape of him shooting the storekeeper to his friends, who are impressed. Caine, however, is disgusted at O-Dog for nonchalantly showing off the videotape, fearing he & O-Dog will one day get caught.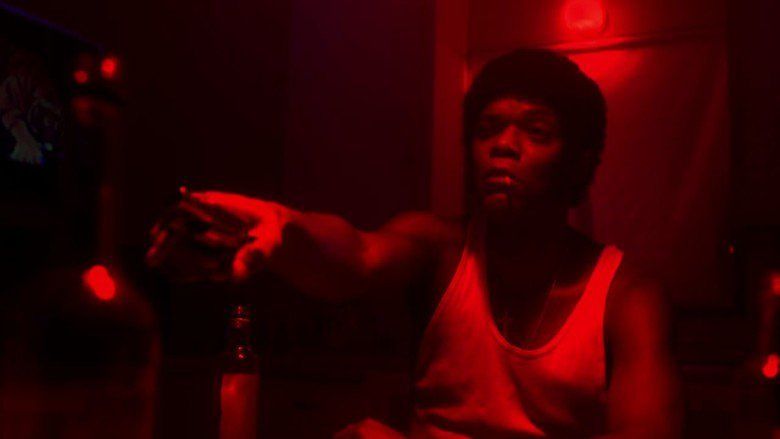 Caine and his cousin Harold are on their way to a party one night when they get carjacked. The carjackers kill Harold, wound Caine and steal Harold's car. O-Dog discovers who the carjackers are and where to find them. O-Dog and Caine avenge Harold's murder by killing the carjackers.
Caine and O-Dog are hired by a local hood, Chauncey, for a car theft insurance scheme but are caught and arrested by police. A detective attempts to link Caine to the store killings by matching fingerprints, but is unsuccessful and Caine is released. Caine's grandfather and Mr. Butler (who is Sharif's father and a school teacher) tell Caine to change his ways or he'll end up either in prison or dead. Stacy and Sharif also try to keep Caine out of trouble by convincing him to leave with them to Kansas, but Caine ignores everyone's advice.
Caine begins his hustler lifestyle by buying a new car from a chop shop and carjacking another young black man for his Dayton wheels. Caine then purchases a large quantity of cocaine to cook into crack cocaine in order to sell. Caine also meets a local girl named Ilena while with his crew at a BBQ and eventually has sex with her. Caine and Sharif are driving one night when the police stop and pull them over. The police brutally beat them and then dump them in alley in a Hispanic neighborhood; members of a Hispanic gang find Caine and Sharif, but instead of killing them as the police anticipated, the Hispanic gang members take them to a hospital.
While Caine is the hospital, his friend, Ronnie, tells him that she has found a job in Atlanta and invites him to come with her. Caine is hesitant at first, but agrees to go with Ronnie to Atlanta. At a party, a drunken Chauncey makes sexual moves towards Ronnie. Caine comes to her rescue and starts pistol-whipping Chauncey. Stacy and Sharif intervene and restrain Caine. Back at home, Ilena calls to inform him that she is pregnant. Caine refuses to believe that the child is his and dogs her. Chauncey retaliates by sending a copy of the store video surveillance tape to the police.
When coming home from visiting Pernell in prison, Caine is approached outside his house by Ilena's cousin. Ilena's cousin confronts Caine for dogging Ilena. Caine starts beating up Ilena's cousin, when Caine's grandfather comes outside to stop Caine and kick him out of the house shortly after. Ilena's cousin gets some of his friends together to get revenge on Caine.
As Caine and Ronnie are preparing to leave for Atlanta, Georgia, Ilena's cousin and his friends execute a drive by on the house. Sharif is killed and Caine is fatally wounded. As Caine slowly dies in Stacy's arms, he sees flashbacks of the events that led to this final moment, and recalls his grandfather asking him if he cares whether he lives or dies; he realizes he does, but now it's too late.
Tyrin Turner – Kaydee "Caine" Lawson
Brandon Hammond – Five Year Old Caine
Jada Pinkett – Ronnie
Larenz Tate – Kevin "O-Dog" Anderson
Samuel L. Jackson – Tat Lawson
MC Eiht – A-Wax
Glenn Plummer – James "Pernell" Richards
Clifton Powell – Chauncey
Marilyn Coleman – Mrs. Lawson
Arnold Johnson – Thomas Lawson
Pooh-Man – Doc
Julian Roy Doster – Anthony
Too Short – Lew-Loc
Khandi Alexander – Karen Lawson
Vonte Sweet – Sharif Butler
Ryan Williams – Stacy
Bill Duke – Detective
Dwayne L. Barnes – Basehead
Charles S. Dutton – Mr. Butler
Martin Davis – Carjacking Victim
Garen Holoman – Junior
Saafir – Harold Lawson
Cynthia Calhoun – Jackee
Erin Leshawn Wiley – Ilena
Samuel Monroe Jr. – Ilena's Cousin
Clifton Collins, Jr. – Vato #2
Originally, MC Ren was set to play A-Wax, but later turned down the role when he joined the Nation of Islam in late 1992. Rapper Spice 1 was set to play Caine, and Tupac Shakur to play Sharif, but they were later fired with director Allen Hughes stating that Shakur was causing trouble on the set. Shakur was angry for not being told why Sharif would turn Muslim. Six months after the firing, Shakur assaulted the director, resulting in Shakur being found guilty of assault and battery. Shakur did not want to play the role of Sharif, as he did not agree (in regards to the authenticity of such a role) that a Muslim could also be a gangbanger. He is quoted as saying the following in a video interview,
"I said okay, cool... fire me from this $100,000 movie, because I ain't goin' play no gangbanger who's a Muslim. There ain't no such thing, I refuse to play parts that don't exist. I will be a young nigga, but will be a real young nigga."
Shakur wanted to play O-Dog. Shakur and Spice 1 were later replaced with Larenz Tate and Tyrin Turner, respectively.
Menace II Society received generally positive reviews from critics. The film scored an 85% 'fresh' rating on Rotten Tomatoes, based on 35 reviews. Chicago Reader critic Jonathan Rosenbaum stated, "This is a powerful, convincing, and terrifying look at teenage crime in contemporary Watts." Owen Gleiberman from Entertainment Weekly gave it a positive review, stating, "Menace II Society is bleak, brilliant, and unsparing." EmanuelLevy.com gave the film an A, saying it is "The most stunning feature debut in the new African American cinema, even more so than Boyz n the Hood to which the coming of age feature bears thematic resemblance." The film was placed on both Gene Siskel and Roger Ebert's 10 best films of 1993 lists, with Ebert praising "the way the filmmakers tell Caine's story without making him seem either the hero or victim".
However, the film has also received some negative reviews. Geoff Andrew of Time Out stated, "Regrettably, the Hughes Brothers' first feature is a compendium of cliches." Stephen Holden of The New York Times stated, "If Menace II Society is terrific on ambiance, it is considerably less successful in revealing character." At the 1994 MTV Movie Awards, the film was awarded Best Movie, beating out the likes of Philadelphia, Jurassic Park and Schindler's List. The film also won an Independent Spirit Award for Best Cinematography.