He is a proponent of alternative medicine and has been criticized by physicians, government officials and publications, including Popular Science and The New Yorker, for giving non-scientific advice and promoting pseudoscience. In a Senate hearing on weight loss scams, Senator Claire McCaskill chided Oz, saying: "The scientific community is almost monolithic against you in terms of the efficacy of the three products you call miracles". In 2014 the British Medical Journal examined over 400 medical or health recommendations from 40 episodes of his program and found that only 46% of his claims were supported by reputable research, while 15% of his claims contradicted mainstream medicine and the remainder of Oz's advice were either vague banalities or unsupported by research.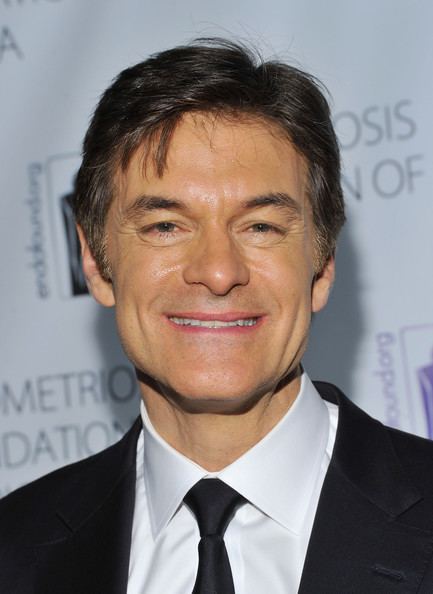 Oz was born in 1960 in Cleveland, Ohio, to Suna and Mustafa Öz, who had emigrated from Konya Province, Turkey. Mustafa, born in Bozkır, a small town in central Turkey, earned scholarships that allowed him to emigrate to the United States as a medical resident in 1955. Suna (née Atabay), who comes from a wealthy İstanbul family, is the daughter of a pharmacist with Circassian (Shapsug) descent on her mother's side. Mehmet Cengiz Oz has two sisters, Seval Öz and Nazlim Öz.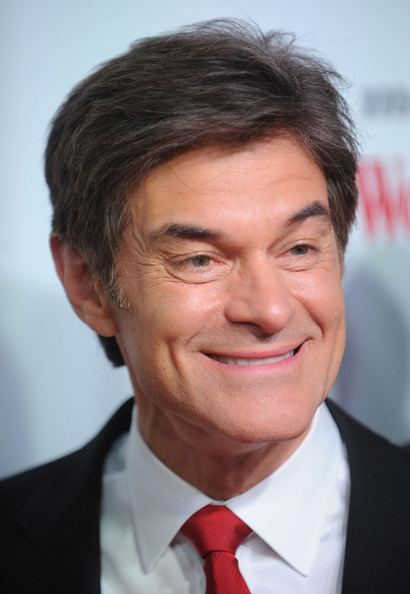 Oz was educated at Tower Hill School in Wilmington, Delaware. In 1982, he received his undergraduate degree in biology at Harvard University. In 1986, he obtained MD and MBA degrees respectively at the University of Pennsylvania School of Medicine and Penn's Wharton School. He was awarded the Captain's Athletic Award for leadership in college and was class president and then student body president during medical school.
Oz has been a professor at the Department of Surgery at Columbia University since 2001. He directs the Cardiovascular Institute and Complementary Medicine Program at New York-Presbyterian Hospital. His research interests include heart replacement surgery, minimally invasive cardiac surgery, and health care policy.
In 2010, Oz joined Jeff Arnold as co-founder of Sharecare, Inc., providing an interactive question and answer platform for industry experts to answer health-related questions.
Oz described his philosophy to The New Yorker: "I want no more barriers between patient and medicine. I would take us all back a thousand years, when our ancestors lived in small villages and there was always a healer in that village."
Oz appeared as a health expert on The Oprah Winfrey Show for five seasons. On the show, he addressed issues like Type 2 diabetes and promoted resveratrol supplements, which he stated were anti-aging. His Transplant! television series won both a Freddie and a Silver Telly award. He served as medical director for Denzel Washington's John Q. He currently hosts The Dr. Oz Show on television and a talk show on Sirius XM Radio. Oz was featured in season 1 of the ABC reality show "NY Med". In January 2011, Oz premiered as part of a weekly show on OWN called "Oprah's Allstars". In each episode, he, Suze Orman, and Dr. Phil answer various questions about life, health and finance. He also currently does a health segment on 1010 WINS titled "Your Daily Dose".
On October 23, 2014, Surgeon Oz, showing Oz's career as a surgeon, debuted on OWN.
Oz co-authored, with Michael F. Roizen, six New York Times best sellers including You: The Owner's Manual, You: The Smart Patient, You: On a Diet, You: Staying Young, You: Being Beautiful as well as Healing from the Heart. His book You: Having a Baby was published by Free Press in 2009. He has a regular column in Esquire magazine and O, The Oprah Magazine and his article "Retool, Reboot, and Rebuild" was awarded the 2009 National Magazine Award for Personal Service.
Oz and the Hearst Corporation launched the bi-monthly magazine Dr. Oz THE GOOD LIFE on February 4, 2014.
Time magazine ranked Oz at 44th on its list of the "100 Most Influential People in 2008" and Esquire magazine placed him on its list of the "75 Most Influential People of the 21st Century". He was named one of "The Harvard 100 Most Influential Alumni" by 02138 magazine. He won the Gross Surgical Research Scholarship. He was listed in "Doctors of the Year" by Hippocrates magazine and in "Healers of the Millennium" by Healthy Living magazine.
Other awards and honors include:
Turkish American of the Year, 1996
Books for a Better America award for Healing from the Heart, 1999
One of the 500 most influential Muslims 2009
2010 Daytime Emmy Award for Outstanding Talk Show Host
2011 Most Trusted Voice in Daytime Television,
2011 Daytime Emmy Award for Outstanding Talk Show Host
2011 Daytime Emmy Award for Outstanding Talk Show Informative
2012 Daytime Emmy Award for Outstanding Talk Show Informative
2013 Daytime Emmy Award for Outstanding Talk Show Informative
2016 Daytime Emmy Award for Outstanding Informative Talk Show Host
Oz has faced criticism due to his tendency to feature non-scientific and pseudoscientific advice.
In September 2011, Oz drew criticism for a show focusing on the alleged dangers of arsenic in apple juice. Oz hired an independent toxicology laboratory, EMSL, and found arsenic levels in some samples to be above the limit the U.S. Food and Drug Administration (FDA) allows in drinking water. A school district in a small town in Illinois took apple juice off its menu after the show. The FDA said "there is currently no evidence to suggest a public health risk", and criticized the emphasis on measurements of total arsenic without distinguishing between harmless organic arsenic compounds and toxic inorganic arsenic compounds that pose differing levels of health risk. Nestlé, which manufactures some brands of apple juice, also criticized the show's testing methodology, claiming that the particular testing method used was intended for testing water, not juice, and for that reason, the results would be "unreliable at best".
Consumer Reports conducted similar tests on samples of apple and grape juices around the same time. Unlike the tests done by Oz, Consumer Reports tested for both organic and inorganic types of arsenic. Results showed that 6% (5 out of 80) of the samples tested by Consumer Reports exceeded the 10 parts-per-billion (ppb) federal limit for arsenic in drinking water. However, when counting only inorganic arsenic, only one of the 80 apple juice samples tested exceeded 10-part-per-billion limit, and even then only slightly, at 10.48 ppb. The limits, however, only apply to arsenic levels for drinking water; there are no legal limits for arsenic in fruit juices. However, after the Dr. Oz Show aired, the FDA indicated it is continuing to research the levels of arsenic in fruit juices and other foods, and may implement limits for fruit juices in the future.
Oz is a spokesman and advisor for the website RealAge.com, which The New York Times has criticized for its pharmaceutical marketing practices. The site solicits medical information from visitors to determine a visitor's biological age and then uses the visitor's medical profile for pharmaceutical marketing purposes. As The Times reporter explained the significance of this fact: "While few people would fill out a detailed questionnaire about their health and hand it over to a drug company looking for suggestions for new medications, that is essentially what RealAge is doing."
On November 28, 2012, an episode of The Dr. Oz Show was devoted to reparative therapy. Advocates of this practice view homosexuality as an illness or mental health problem that can be cured, even though homosexuality does not appear in any of the current medical diagnostic manuals for illnesses or mental health conditions, such as DSM-5. In response to reparative therapy advocacy, several mainstream medical and psychological organizations formed the Just the Facts Coalition, and published a booklet explicitly opposing reparative therapy because homosexuality is not an illness. Thus, this episode of Oz presented information in direct conflict with the opinions of the American Psychological Association, American Psychiatric Association, American Academy of Pediatrics, and others. The broadcast featured Julie Hamilton, a representative of the National Association for Research and Therapy of Homosexuality (NARTH). Lesbian, gay, bisexual and transgender (LGBT) advocacy groups strongly condemned Oz for allowing anyone who defended reparative therapy to appear on his program. Oz wrote on his blog that he "felt they needed to include all parties [in a discussion]" but agreed with established medical consensus that the data does not support any positive results.
During a Senate hearing on consumer protection, Senator Claire McCaskill stated that by airing segments on weight loss products that are later cited in advertisements, Oz plays a role, intentional or not, in perpetuating these scams, and that she is "concerned that you are melding medical advice, news, and entertainment in a way that harms consumers." Mary Engle of the U.S. Federal Trade Commission (FTC) criticized Oz for calling green coffee extract "magic" and a "miracle", stating that it is difficult for consumers to listen to their inner voices when products are praised by hosts they trust.
One of the products Oz was promoting, Green Coffee Bean Extract, was found to have no weight loss benefits. Two of the researchers who were paid to write the study admitted that they could not back their data so they retracted their paper. The FTC filed a complaint that the Texas-based company Applied Food Sciences (the promoters of the study) had falsely advertised. The FTC alleged that the study was "so hopelessly flawed that no reliable conclusions could be drawn from it" so Applied Food Sciences agreed to pay a $3.5 million settlement.
Popular Science, The New Yorker and Forbes have published critical articles on Oz for giving "non-scientific" advice. These criticisms include questioning if he is "doing more harm than good" and pointing out his "irresponsible and dangerous" treatment of eating disorders.
The James Randi Educational Foundation has awarded Oz with their Pigasus Award, an award intended "to expose parapsychological, paranormal or psychic frauds that Randi has noted over the previous year." The award consists of a silver flying pig and refers to claiming something so doubtful that it will only happen "when pigs fly". Oz has been given this award on three separate occasions, more than any other recipient:
In 2009 for the promotion of energy therapies such as Reiki.
In 2010 for support of faith healing and psychic communication with the dead, among other controversial practices. Oz became the first person to receive a Pigasus Award two years in a row.
In 2012, Oz won "The Pigasus Award for Refusal to Face Reality" for his continued promotion of "quack medical practices, paranormal belief, and pseudoscience".
Oz has also been supportive of homeopathy.
As well, Oz's image and quotes have been used in many weight loss product scams. While he himself has not been found to be involved in these scams, critics claim that he frequently makes statements that can be exploited by scammers.
Oz has stated that he is a proponent of alternative medicine and that he makes great efforts to inform viewers that he neither sells nor endorses any supplements.
A study published in the British Medical Journal on the effectiveness of Oz's medical advice found that 46 percent of his recommendations had no scientific backing and rationale, or in some cases contradicted scientific evidence. The study showed that 39 percent had no supporting scientific evidence, while the remaining 15 percentage points went directly against scientific evidence.
In April 2015, a group of ten physicians from across the United States, including Henry Miller, a fellow in scientific philosophy and public policy at Stanford University's Hoover Institute, sent a letter to Columbia University calling Oz's faculty position unacceptable. They accused Oz of "an egregious lack of integrity by promoting quack treatments and cures in the interest of personal financial gain".
Oz is a registered Republican.
Oz lives in Cliffside Park, New Jersey, with his wife Lisa. They have been married since 1985 and have four children. His eldest daughter is author and television host Daphne Oz.
Oz is fluent in English and Turkish. He is a holder of Turkish and American citizenship, having served in the Turkish Army to retain his Turkish citizenship.
Oz grew up in a mixed Muslim environment where his father's family practiced more traditional Islam, while his mother's family were more secular Muslims. Oz identifies himself as a Muslim and says that he has been influenced by the mysticism of Sufi Muslims from Central Turkey, as well as the ideas of Emanuel Swedenborg, the Swedish scientist, philosopher, and Christian theologian.
Oz is a practitioner of transcendental meditation. "When I meditate, I go to that place where truth lives", he said. "I can see what reality really is, and it is so much easier to form good relationships then."
In August 2010, Oz was diagnosed with a pre-cancerous polyp in the colon during a routine colonoscopy which was performed as part of his show. Oz said that the procedure likely saved his life.
Second Opinion with Dr Oz on Discovery during the 2003–04 season
Life Line on Discovery Health
Daily Rounds on Discovery Health
The Truth About Food on Discovery Health
Live Transplant on Discovery Health
National Body Challenge on Discovery Health
You: On a Diet on Discovery Health
Ask Dr. Oz on The Oprah Winfrey Show
AccentHealth on Turner Private Networks—a health-themed newsmagazine program designed for viewing in doctor's offices
The Dr. Oz Show, Syndicated
Your Life A to Z with Dr. Oz
NY Med on ABC
Dr. Ken on ABC (January 11, 2016)