Name

Maurice McTigue





Role

New Zealand Politician






New Year's Resolution: Keeping Government Accountability
Maurice Patrick McTigue, QSO (born 1940 in Methven) was a New Zealand politician of the National Party. He was a Cabinet Minister in the Fourth National Government from 1990 to 1993, holding the Employment portfolio, among others. He represented the Timaru electorate in Parliament from 1985, when he won the by-election after the death of Sir Basil Arthur, having stood against him in the 1984 general election. He lost the seat to Jim Sutton in the 1993 general election.
Contents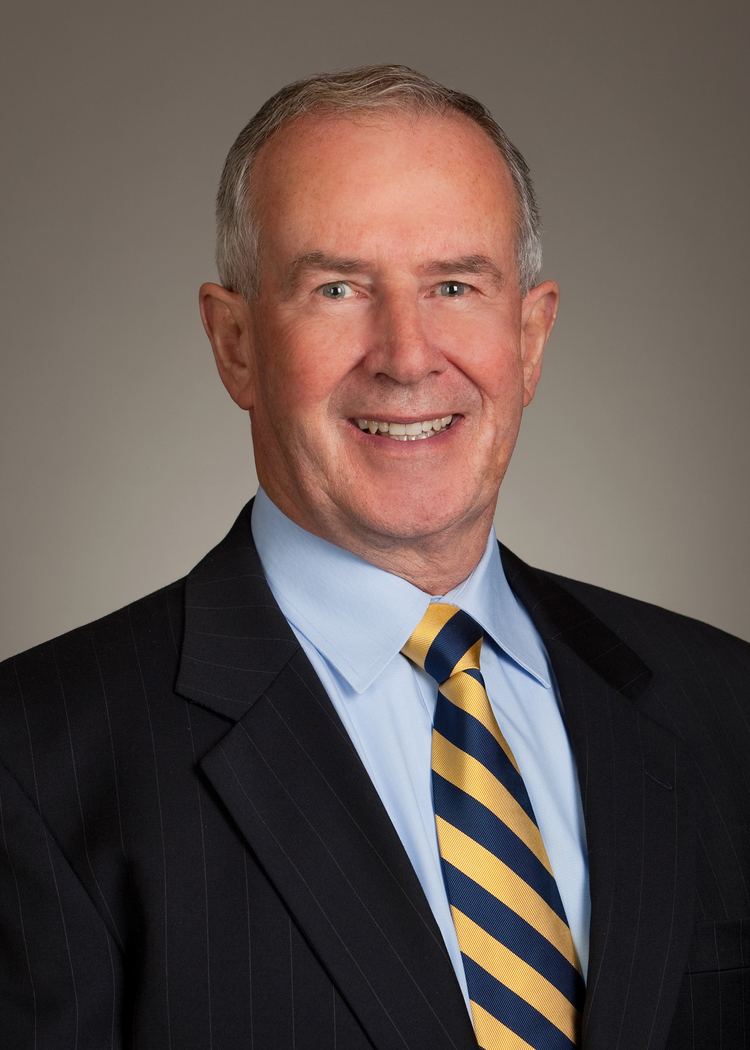 From 1994 to 1997 he was the High Commissioner to Canada. McTigue joined the Mercatus Center at George Mason University in 1997 as a distinguished visiting scholar. McTigue is currently J.M. Bemis Chair in Accountability Studies and Vice President of the Mercatus Center.
Maurice mctigue hrvatska 21 stolje a supresjedatelj ekonomskog vije a
Member of Parliament
He entered the New Zealand Parliament in 1985 and served as the National Party's Junior Whip. As Spokesman for Works, Irrigation, Transport and Fisheries, McTigue was closely involved in the deregulation of labor markets, deregulation of the transportation industry, and restructuring of the fishing industry through the creation of conservation incentives.
Minister of Employment & Associate Minister of Finance
In 1990, McTigue was appointed Minister of Employment and Associate Minister of Finance, holding primary financial responsibility for student loans, school funding, public transit, occupational licensing, and the restructuring of employment programs.
Other minister positions & Chairmanship of Expenditure Control Committee
In 1991, McTigue accepted the positions of Minister of State Owned Enterprises, Minister of Railways, and Minister of Works and Development, and assumed Chairmanship of the Cabinet's powerful Expenditure Control Committee. In each ministry, he applied results-based criteria to help clarify the organization's mission, analyze performance, and prioritize activities accordingly.
Minister of Labour and Minister of Immigration
In 1993, McTigue was appointed Minister of Labour and Minister of Immigration, continuing the application of results-based principles to employment law, occupational safety and health regulations, and immigration.
High Commissioner to Canada
In April 1994, he moved to Canada as New Zealand's High Commissioner; concurrently, he served as non-residential High Commissioner to Jamaica, Barbados, Trinidad and Tobago, and Guyana. An amateur magician, whilst in Canada he co-founded the Ottawa Magicians Guild.
Queen's Service Order
In a ceremony at Buckingham Palace in 1999, Queen Elizabeth II bestowed upon McTigue the prestigious Queen's Service Order, in recognition of his public service. This is one of the highest honors attainable for civil service in New Zealand.
Mercatus Center
As director of the Government Accountability Project at the Mercatus Center at George Mason University, McTigue is sharing the lessons of his practical experience with policy makers in the United States. He works with officials in the Administration, members of Congress, officials from over 23 federal agencies and state governments on applying the principles of transparency and accountability in the public sector. In 2003, he was appointed to the Office of Personnel Management Senior Review Committee, formed to make recommendations for new Human Resources systems at the then newly created Department of Homeland Security. McTigue has provided extensive strategic-level advice to the Office of Management and Budget on a wide range of management issues, including the development of a results-based program assessment tool. He frequently speaks at conferences on performance issues and testifies before congressional committees on issues of government reform.
References
Maurice McTigue Wikipedia
(Text) CC BY-SA