Sister

Eileen Norma Murphy

Born

January 20, 1940 (age 78)

Died

13 December 2018 (aged 78)
Maureen Murphy, also known as Mauro Murphy, was an Australian comedian, actress, and celebrity who was popular in the United States during the 1980s. She appeared on HBO, The Tonight Show and on Dom DeLuise's television show. As of 2014, she has been working on a film project titled Caravaggio and My Mother the Pope.
Contents
Facts
1. Maureen Murphy was born on March 23, 1939 in Sydney, New South Wales, Australia.
2. She made several appearances on The Tonight Show Starring Johnny Carson.
3. She also appeared on HBO, An Evening at the Improv on Dom DeLuise's television show.
4. Murphy has also directed a movie titlted "Carravagio: The Search," where she casted her mother in the film.
5. She worked on a film project directed and written by her mother Gladys Florence eventually released in 2018 as Caravaggio and My Mother the Pope.
6. Murphy was also a talented artist. She had allegedly painted "Mona Lisa," as well as brilliant copies of Picasso, Van Gogh, Da Vinci and Raphael on the walls of her home where she lived with her mother.
7. She moved to California after her Irish father fled away with Murphy and her sister.
8. She worked as a stand-up comedian in tv series The Tonight Show for years. She featured in number of episodes of the show in several seasons and shared the stage with several ace comedians of that time.
9. She also bagged a short role in the English movie Roxanne.
10. She died on December 13, 2018 at the age of 78.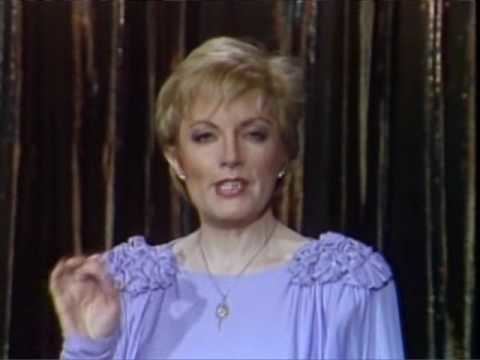 Characters & Roles in Movies & TV shows
The Tonight Show Starring Johnny Carson
Maureen Murphy featured in 14 episodes of the popular stand-up comedy show series The Tonight Show starring Johnny Carson. In 1980, she featured in three episodes namely episode 18.12, 18.32 and 18.51 as a guest. In 1981 she appeared in four episodes of the show namely 18.135 (Self - Guest), 18.170 (Self) , 18.173 (Self - Guest) and 19.45 (Self - Guest) again and did a couple of segments of stand-up comedy. In 1982, she shared the stage with Jack Lemmon on the show for one episode.
She was also on a single Episode dated 3 November 1982.
She also appeared on the show with comedians Tim Convey, Jody Foster in one of the episodes in the year 1983. She featured in the episodes 22.115 and 23.31 in 1983 and 1984 respectively. In 1985 she appeared as guest comic with Chevy Chase in one of the episodes. The 25.25th episode of the year 1986 was the last appearance of Murphy on The Tonight Show. She was invited as herself in the show and performed a piece of stand-up comedy on her last stint on the show.
TV series The Shape Of Things
The Shape Of Things was a comedy TV series that aired in the year 1982. It starred Dottie Archibald, Rhonda Bates, and Steve Bond in the lead roles. Maureen Murphy was seen in 1.1, 1.2 and 1.3 of the show as a stand-up comedian.
Other TV Shows & Films
She also took part as a stand-up comedian in other TV shows like Tall, Dark and Handsome, The Dom DeLuise Show, a TV movie titled Return to Green Acres. She also bagged the film titled Roxanne in 1987 in a very small role of a cosmetic clerk. She did not pay a pivotal role in the movie, it was short role with no specific name given to her character.
Family Details
Parents
Gladys Florence & John Murphy
Mauren Murphy was the
daughter
of actress and director, Gladys Florence. Gladys was born on August 11, 1913 in
London
,
England
. Her full name was Gladys Florence Norman. She is known for movies like Caravaggio and My Mother the Pope (2018). Gladys
married
John Murphy. He was her first husband and had two daughters with him one of which is Mauren.
In one of her interviews, Gladys referred her
husband
as a 'drunken Irishman' who fled away with her daughters. She then had to allegedly take a break from acting but returned to her after his
death
. They settled in California.
Siblings
Eileen Norma Murphy
Mauren Murphy has a younger
sister
named Eileen Norma Murphy. She got admission into
medicines
and practiced belly dancing professionally.
Comedy special smother brothers young comedians maureen murphy
Net Worth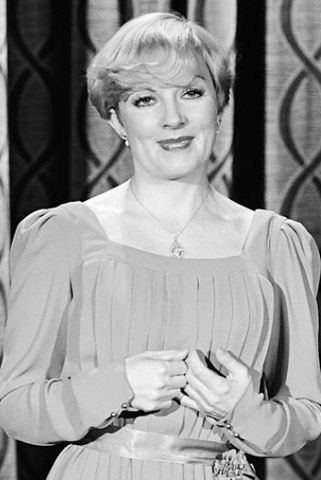 Where is the Maureen Murphy Now ?
Maureen Murphy is dead. She died on December 13, 2018.
Funeral and Resting place
Maureen Murphy left for her heavenly abode on 13 Dec 2018 at the age of 78 years in Los Angeles County, California, USA. There's no information about her resting place as she was not buried but cremated after her death.
Filmography
Actress
1990
Return to Green Acres (TV Movie)
1987
Tall, Dark and Handsome
as
Maureen
1987
The Dom DeLuise Show (TV Series)
as
Maureen
- Episode #1.1 (1987) - Maureen
1987
Roxanne
as
Cosmetics Clerk
Writer
1982
The Shape of Things (TV Series) (1 episode)
- Episode #1.1 (1982)
Assistant Director
2017
Caravaggio and My Mother the Pope (assistant director)
Self
1988
Family Feud (TV Series)
as
Self - Celebrity Contestant
- The Funny Men vs. the Funny Women (1989) - Self - Celebrity Contestant
- All-Star Special: Funny Women vs. Funny Men 1989: Game 3 (1989) - Self - Celebrity Contestant
- All-Star Special: Funny Women vs. Funny Men 1989: Game 2 (1989) - Self - Celebrity Contestant
- All Star Special: Funny Women vs. Funny Men Game 5 (1988) - Self - Celebrity Contestant
- All Star Special: Funny Women vs. Funny Men Game 4 (1988) - Self - Celebrity Contestant
1986
The New Hollywood Squares (TV Series)
as
Self - Panelist
- Episode dated 17 November 1986 (1986) - Self - Panelist
1980
The Tonight Show Starring Johnny Carson (TV Series)
as
Self - Guest / Self / Self - Guest Comic
- Chevy Chase/Maureen Murphy/Vanity (1985) - Self - Guest Comic
- Tim Conway/Jodie Foster/Maureen Murphy (1983) - Self - Guest Comic
- Jack Lemmon/Maureen Murphy (1982) - Self
- Jack Lemmon/Janet Hillis/Maureen Murphy (1982) - Self - Guest
- Goldie Hawn/Maureen Murphy (1980) - Self - Guest
1984
Skip E. Lowe Looks at Hollywood (TV Series documentary)
as
Self
- Virginia O'Brien/Maureen Murphy/Jean Litus/David Litus (1984) - Self
1984
The Dean Martin Celebrity Roast: Michael Landon (TV Special)
as
Self
1984
The Merv Griffin Show (TV Series)
as
Self
- Episode dated 20 August 1984 (1984) - Self
- Episode dated 5 January 1984 (1984) - Self
1984
Dean Martin Celebrity Roast: Mr. T (TV Special)
as
Self
1982
The Shape of Things (TV Series)
as
Self
- Episode #1.3 (1982) - Self
- Episode #1.2 (1982) - Self
- Episode #1.1 (1982) - Self
1981
The 6th Annual Young Comedians (TV Special)
as
Self
1981
The Alan Thicke Show (TV Series)
as
Self
- Episode #2.8 (1981) - Self
1981
Women Who Rate a 10 (TV Special)
as
Self
1981
An Evening at the Improv (TV Series)
as
Self
- Episode #1.1 (1981) - Self
References
Maureen Murphy (comedian) Wikipedia
(Text) CC BY-SA