Occupation

Actress




Religion

Judaism





Name

Maureen Lipman




Role

Film actress







Full Name

Maureen Diane Lipman




Born

10 May 1946 (age 69) (

1946-05-10

)

Hull, East Riding of Yorkshire, England




Spouse

Jack Rosenthal (m. 1973–2004)




Children

Amy Rosenthal, Adam Rosenthal




Books

Past-It Notes, You Got an Ology?




Parents

Zelma Pearlman, Maurice Julius Lipman




Movies and TV shows

The Pianist, Agony, Educating Rita, Ladies of Letters, A Little Princess




Similar People

Jack Rosenthal, Frank Finlay, Ed Stoppard, Wladyslaw Szpilman, Amy Krouse Rosenthal
Exclusive interview with maureen Lipman CBE
Maureen Diane Lipman, CBE (born 10 May 1946) is a British film, theatre and television actress, columnist and comedian.
Contents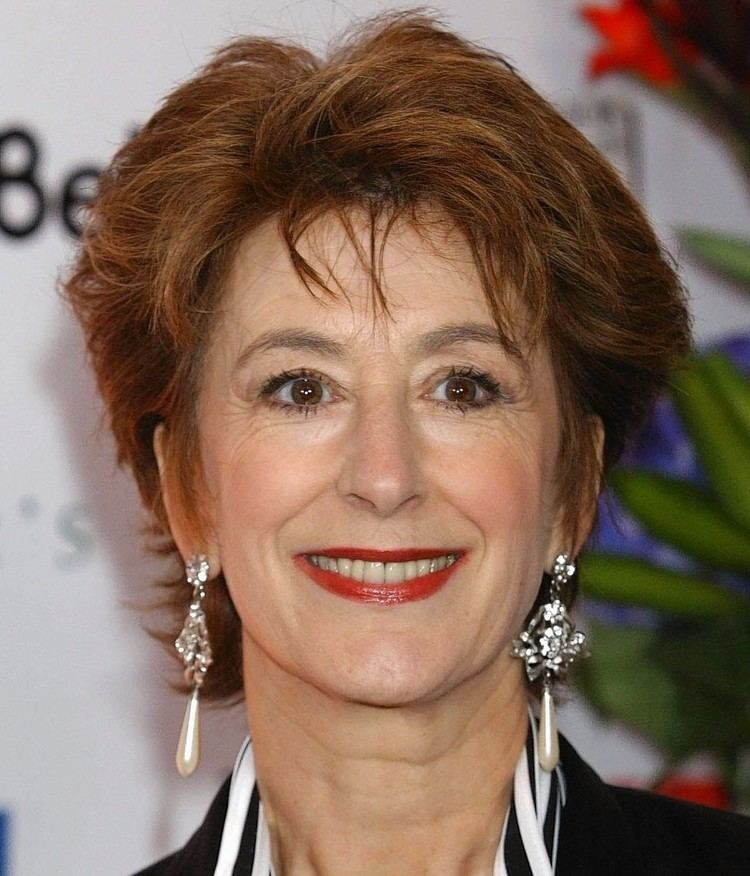 Maureen lipman s bbc lifeline appeal for sense
Early life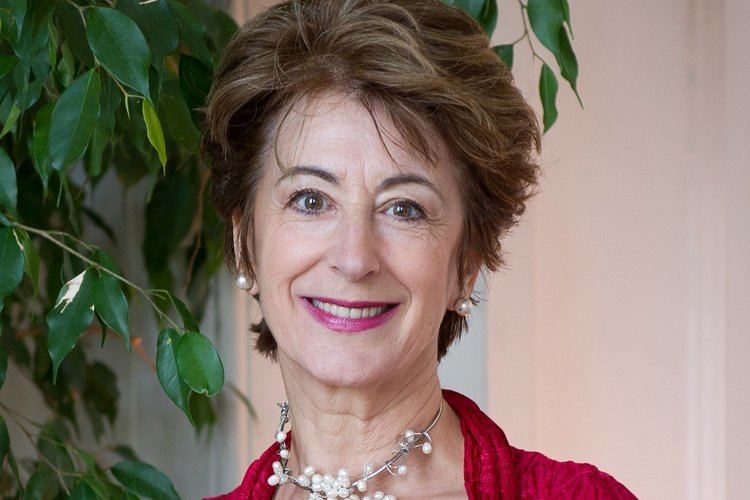 Lipman was born in Hull in the East Riding of Yorkshire, England, the daughter of Maurice Julius Lipman and Zelma Pearlman. Her father was a tailor; he used to have a shop between the Ferens Art Gallery and Monument Bridge. Lipman grew up proudly Jewish and found post-war Hull a welcoming place for the Jewish minority. She attended Newland School for Girls in Hull, and became interested in performing as a youth; Lipman performed in school shows, attended an early Beatles concert, and watched Elizabeth Taylor's Butterfield 8 15 times. Her first performances at home included impersonations of Alma Cogan – ' a nice Jewish girl, she was big in our house' and she was encouraged into an acting career by her mother, who used to take her to the pantomime and push her onto the stage. Lipman trained at the London Academy of Music and Dramatic Art.
Career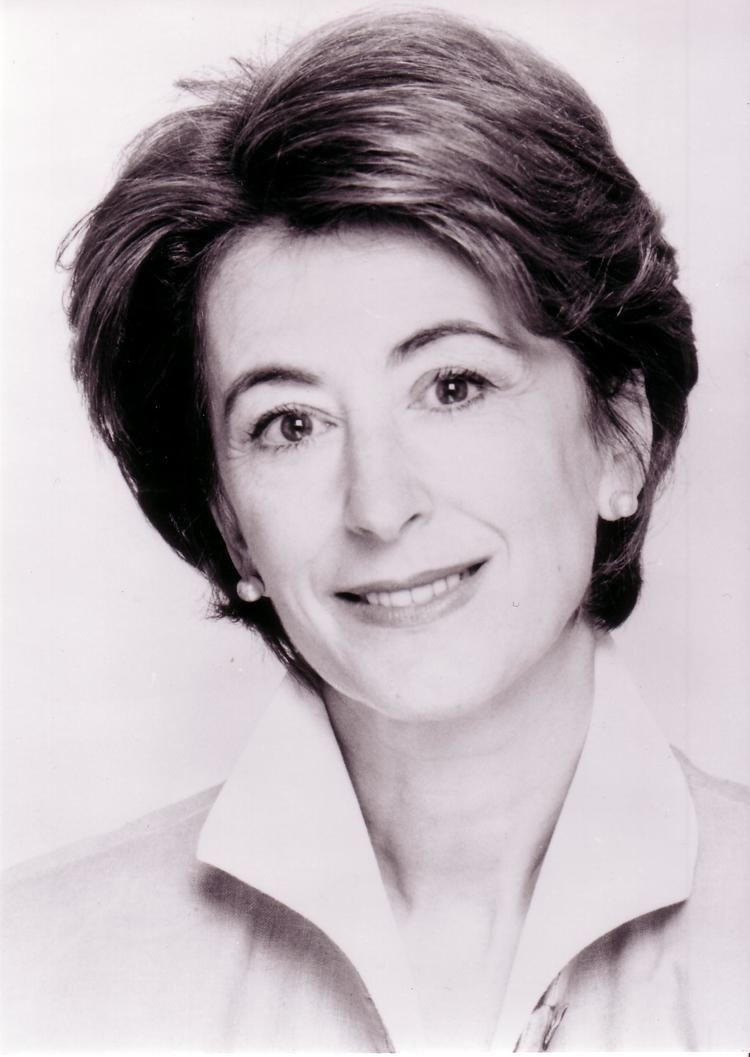 Lipman worked extensively in the theatre following her début in a stage production of The Knack at the Palace Theatre, Watford. In order to get the post she pretended that a documentary producer wanted to follow her finding her first job – this was a lie but it seemed to work. She was a member of Laurence Olivier's National Theatre Company at the Old Vic from 1971–73 and of the Royal Shakespeare Company for its 1973 Stratford season. She made an early film appearance in Up the Junction (1968).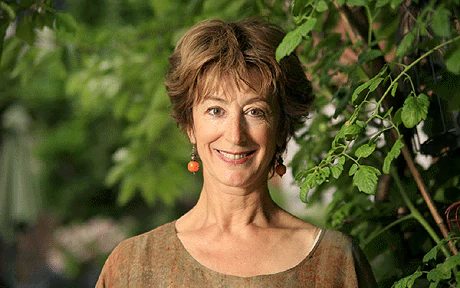 After early appearances in the sitcoms The Lovers, and Doctor at Large, and a role in The Evacuees (1975), Lipman first gained prominence on television in the 1979 situation comedy Agony, in which she played an agony aunt with a troubled private life. She played the lead role in the television series All at No 20 and took on a range of diverse characters when starring in the series About Face. She is well known for playing Joyce Grenfell in the biographical show Re: Joyce!, which she co-wrote with James Roose-Evans, and another memorable character Beatrice Bellman (Beatie/BT), a Jewish grandmother in a series of television commercials for British Telecom. She has continued to work in the theatre for over thirty years, playing, amongst other roles, Aunt Eller in the National Theatre's Oklahoma! with Hugh Jackman.
In 2006 Lipman played Maggie Wych in the children's television show 'The Fugitives.' In 2002, she played snooty landlady Lillian Spencer in Coronation Street, and the titular character's mother in Roman Polanski's award-winning film The Pianist. More recently, she has narrated two television series on the subject of design, one for UKTV about Art Deco and one about 20th century design for ITV/Sky Travel. In 2003 she appeared in Jonathan Creek in the episode "The Tailor's Dummy".
She also wrote a monthly column for Good Housekeeping magazine for over ten years, which spawned several biographical books, including "How Was It For You?", "Something To Fall Back On", "Thank You For Having Me", "You Can Read Me Like A Book" and "Lip Reading". More recently, Lipman penned a weekly column in The Guardian in the newspaper's G2 section. She performed as a villain in the 2006 series of Doctor Who in the episode entitled "The Idiot's Lantern" as The Wire. From November 2005 to April 2006 she played Florence Foster Jenkins in the Olivier Award nominated show Glorious! at the Duchess Theatre in London's West End.
After her playwright husband's death in May 2004 she completed his autobiography By Jack Rosenthal, and played herself in her daughter's four-part adaptation of the book, Jack Rosenthal's Last Act on BBC Radio Four in July 2006. She has created several volumes of autobiography from her Good Housekeeping columns and recently published The Gibbon's In Decline But The Horse Is Stable, a book of animal poems which is illustrated by established cartoonists including Posy Simmonds and Gerald Scarfe, to raise money for Myeloma UK, to combat the cancer to which she lost her husband.
She has also appeared a few times on Just a Minute, The News Quiz, That Reminds Me, This Week and Have I Got News for You. In 2007, Lipman appeared as a celebrity contestant on Comic Relief Does The Apprentice to raise money for Comic Relief. The show saw her helping to run a funfair. Later in 2007, she made a guest appearance in Casualty; this was followed by an appearance in a December 2011 episode of the Casualty-spin off Holby City, playing a different character. In May 2008 she appeared in the BBC documentary series Comedy Map of Britain. She currently writes for The Oldie. On Sunday 11 January 2009 BBC Four was devoted to a "Maureen Lipman Night". On 5 February 2009, she appeared in the third series of teen drama Skins, in the episode entitled "Thomas" as Pandora Moon's Aunt Elizabeth.
She appeared twice on The Paul O'Grady Show during its run, once alongside Julie Walters to promote her most-recent book Past-It Notes, the other to speak about her appearance as the wheelchair-bound Madame Armfeldt in the Sondheim musical A Little Night Music, showing at the Menier Chocolate Factory. In both of these appearances, she also spoke briefly about her role as Irene Spencer in the ITV3 comedy Ladies of Letters, in which she leads alongside Anne Reid. The show's first series started in 2009, and returned for a second series in 2010, shown divided into two five-week stints.
Lipman's appearance as Madame Armfeldt was criticised by Telegraph critic Charles Spencer, at the same time that he criticised Judi Dench's roles in Madame de Sade alongside Deborah Findlay and Jenny Galloway, and as "M" in the James Bond films. Madame Armfeldt is a woman who has supposedly slept her way through the European royal families; a role which Spencer described Lipman to be "too angular" to play. His analysis of Lipman was a "wildly unlikely grande horizontale". Both Lipman and Dench were annoyed by these reviews; and Lipman was quoted in a gossip column to want to pour a glass of wine over Spencer's head.
From October 2010 to February 2011 Lipman starred in a production of J B Priestley's When We Are Married at the Garrick Theatre. In 2012 she directed and appeared in a production of Barefoot in the Park on tour and starred in Old Money at the Hampstead Theatre. In 2013 she starred in Daytona at The Park Theatre followed by a tour, and in 2014 a season at the Theatre Royal Haymarket. In 2015 she starred with James Dreyfus in Mary Chase's play Harvey at Birmingham Rep, on tour and at the Theatre Royal Haymarket. In 2016 she starred in My Mother Said I Never Should at the St. James Theatre. In 2017 she starred with Felicity Kendal in a revival of Lettice and Lovage at the Menier Chocolate Factory.
Personal life and politics
Lipman is Jewish. She was married to dramatist Jack Rosenthal from 1974 until his death in 2004, and has had a number of roles in his works. She has two children, writers Amy and Adam Rosenthal. Lipman was a Labour Party supporter (until October 2014), but in October 2014 declared that she will no longer be voting Labour due to the party's support for recognition of Palestine. She is on the editorial advisory board of Jewish Renaissance magazine.
Lipman supports the work of the Burma Campaign UK, Europe's largest NGO regarding Burma. Lipman supports the process of democratisation in the country. Lipman also supports the work of Prospect Burma, a non-political charity that offers Burmese students the opportunity to study at universities outside of Burma. Lipman spoke on behalf of Prospect Burma in the BBC Radio 4 Charity Appeal, which was broadcast on 6 September 2009.
Lipman supported Israel during the 2006 Israel-Hezbollah conflict. On 13 July 2006, in a debate on the BBC's This Week, she argued that "human life is not cheap to the Israelis, and human life on the other side is quite cheap actually, because they strap bombs to people and send them to blow themselves up." These comments were condemned by columnist Yasmin Alibhai-Brown who said "Brutally straight, she sees no equivalence between the lives of the two tribes". Lipman responded to Alibhai-Brown's accusation of racism by arguing that the columnist had deliberately misrepresented Lipman's comments as generalisations about Muslims rather than specific comments about terrorists.
In The Jewish Chronicle, Lipman argued that media reporting of the conflict was "heavily distorted":
In a January 2015 interview on LBC radio Lipman said she was considering emigrating to the United States or to Israel in response to perceived increased anti-semitism in the UK.
In May 2015, Maureen Lipman joined pro-Israel groups including Zionist Federation in a protest outside the London premiere of a Palestinian play, The Siege, at Battersea Arts Centre.
Awards and nominations
She was awarded the Laurence Olivier Theatre Award for Best Comedy Performance in 1985 (1984 season) for See How They Run.
She was awarded an honorary doctorate from the University of Hull in 1994.
Her show, Live and Kidding, performed at the Duchess Theatre, was nominated for a 1998 Laurence Olivier Theatre Award for Best Entertainment of the 1997 season.
She was made a CBE in 1999.
In 2003 she was nominated as Best Supporting Actress for The Pianist (2002), at the Polish Film Awards.
Television
Doctor at Large (British television comedy series) (1971) Season 1, Episode 11, Saturday Matinee
Thriller – 'File It Under Fear' (1973)
The Evacuees (1975)
The Sweeney ("Selected Target") (1976) — Mrs Smedley
The Knowledge (television film) (1979) – Brenda Weller
Agony (1979–81) — Jane Lucas
Smiley's People (1982) — Stella Craven
See How They Run (television film) (1984) - Miss Skillon
Love's Labours Lost (1985 BBC) — the Princess of France
On Your Way, Riley (1985) — Kitty McShane
A Little Princess (1986) — Miss Minchin
All at No. 20 (1986–87)— Sheila Haddon
The Enid Blyton Story (1992) — Enid Blyton
Agony Again (1995) — Jane Lucas
Eskimo Day (1996) — Shani Whittle
Coronation Street (2002) — Lilian Spencer
Jonathan Creek: ("The Tailor's Dummy") (2003) — Louise Bergman
Doctor Who ("The Idiot's Lantern") (2006) — The Wire
Casualty (2007) Hannah Liddell
The Agent (2008) — Charlie
The Paul O'Grady Show (2008, 2009) — Herself
Skins (2009) – Aunt Elizabeth
Minder ("The Art of the Matter") (2009) – Anita Richardson
Ladies of Letters (2009–2010) — Irene Spencer
Loose Women (2010) — Herself
Tinga Tinga Tales (2010) — Voice of Hummingbird
Holby City (2011) — Bonnie Waters
NETFLIX Advert (2012) — Herself
Midsomer Murders (2012) — Mags Dormer
Bull (2015) - Beverley Bull
Plebs (2016) - Landlady
The Crystal Maze (2016) - Mumsey
Have I Got News For You (2016) - Herself
Film
Up the Junction (1968) – Sylvie
The Smashing Bird I Used to Know (1969) — Sarah
Gumshoe (1971) – Naomi
Rogue Male (1976) - Freda
The Wildcats of St Trinian's (1980) - Miss Higgs
Outside Edge (1982) — Maggie
Educating Rita (1983) — Trish
National Lampoon's European Vacation (1985) – Lady in the Bed
Water (1985) – Margaret Thatcher
Carry On Columbus (1992) — Countess Esmeralda
Oklahoma! (1999) — Aunt Eller
Solomon & Gaenor (1999) — Rezl
The Pianist (2002) — Mother Szpilman (Nominated for Best Supporting Actress at the Polish Film Awards)
The Agent (2008)
Run For Your Wife (2012) — Exercising Woman
Metamorphosis (2012) — Mrs Samsa
References
Maureen Lipman Wikipedia
(Text) CC BY-SA