Covid-19
Matthew Sleeth





Visual artist





Matthew Sleeth (born 1972) is an Australian visual artist who lives and works between Melbourne and New York City and is known for his cross disciplinary practice across a range of media. His body of work often playfully reveals the power relations that underpin contemporary social and political systems.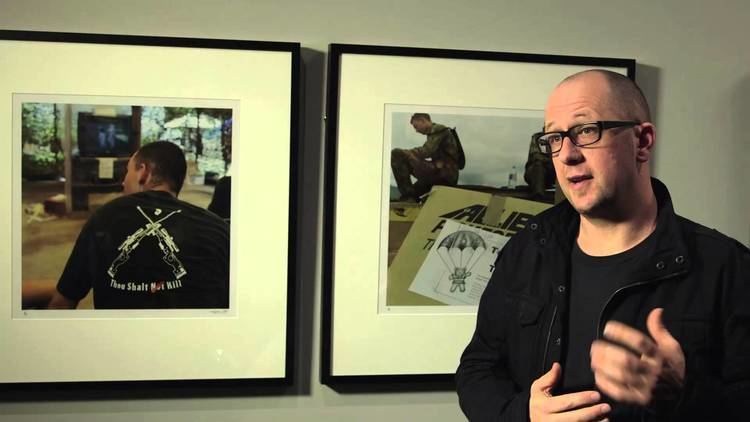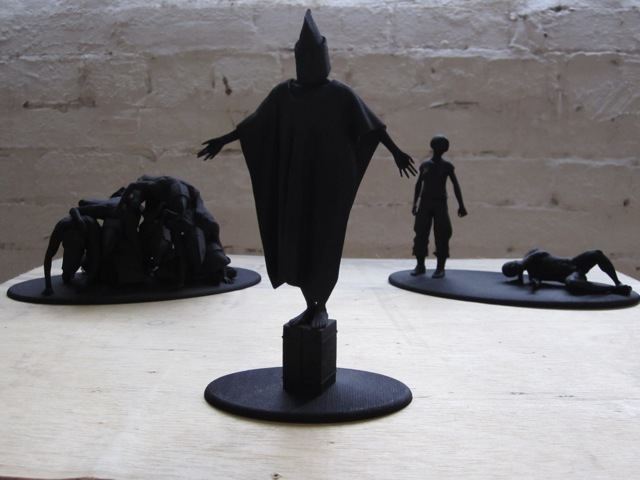 Sleeth established his early reputation with a number of photographic monographs. Roaring Days, largely consists of experiments with street photography made while still a student, The Bank Book is a response to the making of a feature film, and Tour of Duty looks at how the West reacts to a crisis, using the conflict in East Timor as the starting point.
In 2001 Matthew Sleeth was named one of the 30 most influential artists under 30 in PDN Magazine.
In 2005/6 Sleeth lived in Tokyo as part of the Australia Council's studio residency program and was named as one of Australia's 50 most collectable artists by Australian Art Collector Magazine in 2006 and 2008. His book Tour of Duty was included in The Photobook: A History volume 2 by Martin Parr and Gerry Badger.
In recent years his practice has been more conceptually driven, working across media, primarily engaging with photography in addition to video, sculpture and print-making. The exhibition Sleeth presented for the 2008 Melbourne International Arts Festival, Pattern Recognition, was described as exploring "ideas about photography itself". His solo exhibition, Various Positions (parts 1 through 6), opened at New York's Claire Oliver Gallery in Chelsea, Manhattan on 18 March 2009, and was described as "working toward a new photographic aesthetic".
In 2010 Sleeth was a recipient of the Siemens-RMIT Fine Art Scholarship Award for his work Scale Model for Still Life which is a 3D printed sculpture using Stereolithography.
Ten Series/106 Photographs (Aperture (magazine), New York, 2007)
Opfikon (M.33, Melbourne, 2004)
Survey (Josef Lebovic Gallery, Sydney, 2004)
home + away (M.33, Melbourne, 2003)
Tour Of Duty (Hardie Grant Books, Melbourne, 2002)
Roaring Days (M.33, Melbourne, 1998)
Rules to Live By, Claire Oliver Gallery, New York 2016
Magnificent Obsessions, Claire Oliver Gallery, New York 2015
The Future is Here, RMIT Design Hub, (London Design Museum), Melbourne 2014
Claire Oliver, Art Basel Miami, 2014
Intentionally Left Blank, Trocadero Art Space, Melbourne 2014
Representation and Reproduction: a love story, Royal Melbourne Institute of Technology 2014
The Last Carpark, WestSpace, Melbourne (Liquid Architecture Festival of Sound Art) 2013
The Generative Freeway Project, Tin Sheds Gallery, Sydney, (ISEA) 2013
The Rise and Fall Of Western Civilization [And Other Obvious Metaphors], Claire Oliver Gallery, New York 2011
Long Distance Visions, National Gallery of Victoria, Melbourne 2009
Various Positions Parts 1-6, Claire Oliver Gallery, New York 2009
Matthew Sleeth: Security, Horsham Regional Art Gallery, Victoria 2009
Pattern Recognition, Sophie Gannon Gallery & multiple site specific public installations Melbourne International Arts Festival, Melbourne. 2008
Matthew Sleeth, Claire Oliver Gallery, Next 08 @ Art Chicago, USA. 2008
Ten Series, Aperture Gallery, New York. 2008
Ten Series, Australian Centre for Photography, Sydney.2007
Mixed Tape, Sophie Gannon Gallery, Melbourne. 2007
Rosebud, Mornington Peninsula Regional Gallery, Mornington, Victoria. 2007
12 Views of Mount Fuji, Jan Manton Art, Brisbane. 2007
Call Of The Wild, Fyrtøjet, Odense Photo Triennial, Denmark. 2006
Pictured, Monash Gallery of Art, Melbourne. 2006
Rosebud, Fremantle Prison, Fotofreo Festival, Fremantle, Western Australia. 2006
Red China, Centre for Contemporary Photography, Melbourne. 2005
Tour Of Duty, Galerie Lichtblick, Cologne. 2004
Survey, Josef Lebovic Gallery at The Depot, Sydney. 2004
Feet, Citylights, Melbourne. 2003
Tour Of Duty, Centre for Contemporary Photography, Melbourne. 2002
Roaring Days, Leica Gallery, Tokyo. 2001
Tour Of Duty, Boccalero Gallery, Los Angeles. 2001
Roaring Days, Saba Gallery, New York. 2000
Roaring Days, Photographers' Gallery, Melbourne.1998
Roaring Days, Stills Gallery, Sydney.1998
Silvers Circus, Leica Gallery, Solms, Germany.1998
Boys, Prostitutes Collective of Victoria, Melbourne.1997
Short Stories, Centre for Contemporary Photography, Melbourne.1996
New York City: Claire Oliver Gallery 513 West 26th Street, New York, NY
Matthew Sleeth (visual artist) Wikipedia