Years active

1993–present




Role

Actor




Children

6




Spouse

Nadine Marsden (m. 2005)





Website

matthewmarsden.com




Siblings

Leanne Marsden




Name

Matthew Marsden




Albums

Say Who







Born

3 March 1973 (age 50) (

1973-03-03

) West Bromwich, West Midlands, England


Residence

Los Angeles, California, United States


Occupation

Actor, producer, singer, model




TV shows

Coronation Street, Law & Order: LA, Sees Me Through


Movies

Rambo, Anacondas: The Hunt for the Bl, Bounty Killer, Transformers: Revenge of the Fallen, Resident Evil: Extinction




Similar People

Christian Pitre, Johnny Messner, KaDee Strickland, Nicholas Gonzalez, Nadine Marsden
Poster project 2 matthew marsden
Matthew Marsden (born 3 March 1973) is an English actor, producer, singer, and model. He has appeared in films such as Helen of Troy, Anacondas: The Hunt for the Blood Orchid, Tamara, Resident Evil: Extinction, Rambo, Transformers: Revenge of the Fallen, and Atlas Shrugged.
Contents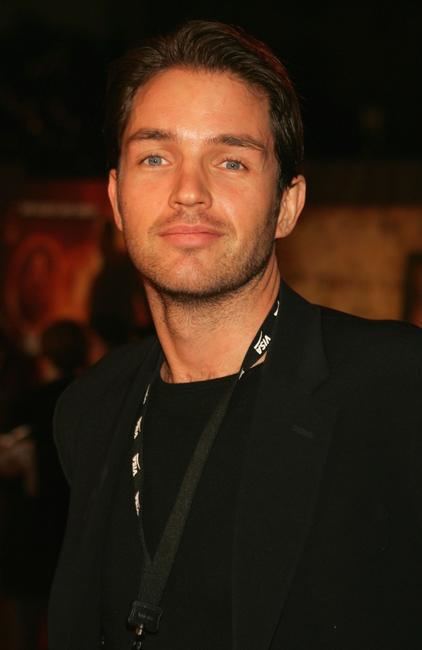 Troopathon 2011 - Matthew Marsden
Early life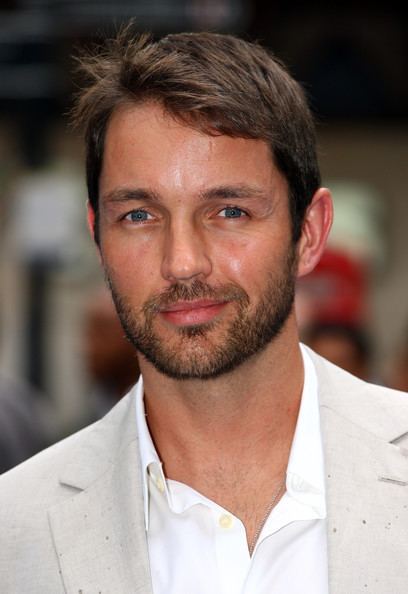 Matthew Marsden was born on 3 March 1973 at Sandwell General Hospital in Sandwell, West Midlands. He is of Irish descent. He grew up on the Yew Tree Estate in Walsall, West Midlands. His father abandoned the family when Marsden was 10 years old, and his mother Ann then raised him and his sister Leanne alone. He attended Manor High School in Wednesbury, West Midlands, before leaving to go to Dartmouth High School in Great Barr, West Midlands. During his school years, Marsden was an active member of the marching jazz band The Moorlanders and later with The Brookland Cascaders; his instrument of choice was the drum. After leaving school, he joined the National Youth Theatre.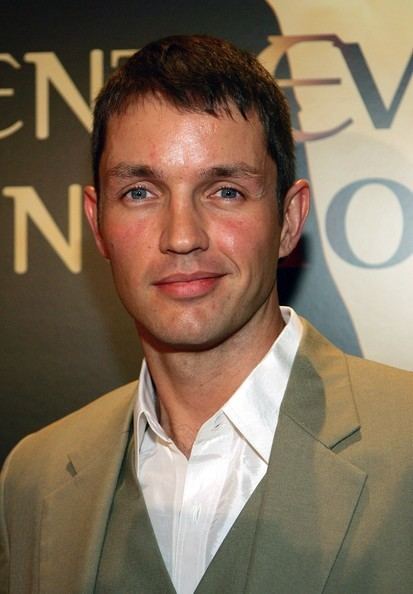 Marsden found work as a model in London, Paris, and Milan. He was featured in commercials for products such as Jacobs Coffee, Punica, Vimto, and Impulse. He has since commented, "I was at college in London and when you're a struggling student it doesn't take a genius to work out that it's easier to model for a few hours each week and earn thousands of pounds than work in a bar for a pittance. But I hated doing it really." After nearly two years of modelling, he decided to get an agent and find work as an actor.
Career
Marsden's acting break came in 1995 when he joined the cast of the ITV soap opera, Emmerdale, playing the upper crust Daniel Weir, lover of Linda Glover. He remained in the role for three months before the character was written out. He went on to play the role of surfer Philip Kennedy in Island – a Jersey-based ITV mini series. Marsden also dressed in drag when he appeared in the Jeannot Szwarc French film Les Soeurs Soleil (The Sun Sisters).
On 3 March 1997, he joined the cast of Coronation Street as mechanic Chris Collins and he remained with the series until 29 March 1998. Marsden quickly became one of the soap's top pin-ups and during this time he was besieged by fan mail and was also voted Best Newcomer at the British National Television Awards. Following his departure from Coronation Street, Marsden decided on a change of direction and a fleeting career as a pop star followed. He signed a £500,000 record deal with Columbia Records and released his debut single in July 1998 called "The Heart's Lone Desire", which reached number 13 in the UK singles chart. He followed with a second single, a cover of Hall & Oates' "She's Gone", with his label-mates Destiny's Child providing backing-vocals, which reached number 24 in the UK singles chart. A third single and an album were recorded, but Marsden's career as a singer stalled when he parted company with his record label due to creative differences.
Marsden returned to acting, portraying Paris in the USA networks mini-series Helen of Troy; Army Ranger Dale Sizemore in Ridley Scott's blockbuster film Black Hawk Down. He starred in John Irvin's feature Shiner, Anacondas: The Hunt for the Blood Orchid (the sequel to Anaconda) and Tamara, a supernatural thriller by Final Destination screenwriter Jeffrey Reddick. He made appearances in the films DOA: Dead or Alive and Resident Evil Extinction. He co-starred in Rambo (2008) in Transformers: Revenge of the Fallen. He won the "Best Actor" award at the Doorpost Film festival for his performance in the short film Eyes to See.
Marsden trained with United States Army Rangers prior to filming his role in Black Hawk Down. In 2008, he teamed up again with the technical adviser on that film, former United States Navy SEAL and Silver Star recipient Harry Humphries on the set of Transformers: Revenge of the Fallen.
Personal life
Marsden lives in Los Angeles, California with his wife, Nadine Micallef, a Maltese former ballerina and pilates instructor; they were married in 2005. He has five children with Micallef and one son from a previous relationship.
Marsden is a practising Roman Catholic. He appeared in Rosary Stars Praying the Gospel (2009). He and his family are frequently involved in activities with Family Theater Productions, a division of Holy Cross Family Ministries, founded by Father Patrick Peyton.
Marsden is an active supporter of the military and has parachuted with the United States Army Parachute Team. He received the title of Kentucky Colonel, the highest award that is bestowed on individuals by the state of Kentucky, in recognition of his support of the U.S. military.
Marsden is a black belt in Taekwondo, a divemaster with the Professional Association of Diving Instructors (PADI), and an avid fan of West Bromwich Albion FC.
Filmography
Actor
-
Maria De Luna (announced)
as
Sam
2022
Reacher (TV Series)
as
Stan
- In a Tree (2022) - Stan
- No Apologies (2022) - Stan
- Spoonful (2022) - Stan
- Reacher Said Nothing (2022) - Stan
- Welcome to Margrave (2022) - Stan
2021
Love on the Rock
as
Halston Hallstrom
2020
Tenet
as
Blue Team Soldier
2019
I Am That Man
as
John Beckett
2017
S.W.A.T.: Under Siege
as
Lars
2016
Charlie's Gift (Short)
as
Fred Cuellar
2016
Dead South
as
Hildegard Charmington
2015
Castle (TV Series)
as
Clint Granger
- The Wrong Stuff (2015) - Clint Granger
2012
Two and a Half Men (TV Series)
as
Nigel
- Not in My Mouth! (2012) - Nigel
- The Duchess of Dull-in-Sack (2012) - Nigel
2011
Atlas Shrugged: Part I
as
James Taggart
2011
Nikita (TV Series)
as
Emil Voss
- The Next Seduction (2011) - Emil Voss
2010
Eyes to See (Short)
as
Ray
2010
Sees Me Through (TV Movie)
as
Tom Cafferty
2010
Madso's War (TV Movie)
as
Madso Madden
2009
Transformers: Revenge of the Fallen
as
Special Air Service Forces
2008
Emily's Reasons Why Not (TV Series)
as
Vincent
- Why Not to Date a Twin (2008) - Vincent
2007
The Evolution of 'Resident Evil': Bridge to Extinction (Video short)
2007
Ghost Whisperer (TV Series)
as
Sergeant Matt Murphy
- Haunted Hero (2007) - Sergeant Matt Murphy
2007
Resident Evil: Extinction
as
Slater
2007
NCIS (TV Series)
as
Lt. Roy Sanders
- Dead Man Walking (2007) - Lt. Roy Sanders
2006
DOA: Dead or Alive
as
Max
2004
CSI: Miami (TV Series)
as
Morgan Coleman
- Addiction (2004) - Morgan Coleman
2004
Anacondas: The Hunt for the Blood Orchid
as
Dr. Jack Byron
2003
Helen of Troy (TV Mini Series)
as
Paris
- Episode #1.2 (2003) - Paris
- Episode #1.1 (2003) - Paris
2002
The Legacy (TV Movie)
as
Sam Maddux
2001
Black Hawk Down
as
Sizemore
2000
North Square (TV Series)
as
Stuart Pound
- Episode #1.4 (2000) - Stuart Pound (uncredited)
- Episode #1.3 (2000) - Stuart Pound
2000
Shiner
as
Eddie 'Golden Boy' Simpson
1998
Matthew Marsden Feat. Destiny's Child: She's Gone (Music Video)
as
Matthew Marsden
1997
Coronation Street (TV Series)
as
Chris Collins
1996
Island (TV Series)
as
Philip Kennedy
1997
The Sun Sisters
as
Lawrence (as Mattew Marsden)
1995
Emmerdale Farm (TV Series)
as
Daniel Weir
1993
The Young Americans
as
Mayfair Party
Producer
-
38 (executive producer) (announced)
2021
Love on the Rock (producer)
2019
I Am That Man (producer)
2015
Finding Noah (Documentary) (producer)
Writer
Director
Soundtrack
1998
Top of the Pops (TV Series) (performer - 1 episode)
- Episode dated 10 July 1998 (1998) - (performer: "The Heart's Lone Desire")
Thanks
2020
Shift (Short) (very special thanks)
2015
Little Boy (the producers wish to thank)
Self
2023
The Clay Travis & Buck Sexton Show (Podcast Series)
as
Self
- Matthew Marsden: Fighting Against Hollywood Commies (2023) - Self
2022
Tucker Carlson Tonight (TV Series)
as
Self - Actor
- Episode dated 3 February 2023 (2023) - Self - Actor
- Episode dated 12 December 2022 (2022) - Self - Actor
2022
The Critical Drinker (TV Series)
as
Self - Guest
- Drinker's VIP Lounge - Matthew Marsden (2022) - Self - Guest
2022
The News & Why It Matters (Podcast Series)
as
Self
- HYPOCRITE Libs Worry of Misinformation, Censorship on Twitter (2022) - Self
- Libs Try to 'EXPOSE' Elon Musk After He Tries to Buy Twitter (2022) - Self
- Episode #1.937 (2022) - Self
2022
Welcome to the Rebellion (Podcast Series)
as
Self
- Matthew Marsden (2022) - Self
2021
RK Outpost (TV Series)
as
Self - Guest
- RK Outpost Live w/ Matthew Marsden - Speaking Out In Hollywood, Why We Need To Protect Our Freedoms (2021) - Self - Guest
2021
Dana Loesch: No Apologies (TV Series)
as
Self
- Matthew Marsden (2021) - Self
2020
The Good, the Bad, and the Sequel (Podcast Series)
as
Self
- Interview w/ Actor Matthew Marsden(Rambo/Black Hawk Down) (2020) - Self
2009
The Human Factor: Exacting Revenge of the Fallen (Video documentary)
as
Self
2009
Rosary Stars (Video documentary)
as
Self
2008
A Hero's Welcome: Release and Reaction (Video short)
as
Self
2008
It's a Long Road: Resurrection of an Icon (Video documentary short)
as
Self
2008
The Weaponry of Rambo (Video documentary short)
as
Self
2002
The Essence of Combat: Making 'Black Hawk Down' (Video documentary)
as
Self
2002
Kelly (TV Series)
as
Self
- Episode dated 18 January 2002 (2002) - Self
1999
The British Soap Awards (TV Special)
as
Self - Presenter
1998
Children in Need (TV Series)
as
Self
- Episode #19.1 (1998) - Self
1998
Melinda's Big Night In (TV Series)
as
Self
- Episode #1.4 (1998) - Self
1998
Live & Kicking (TV Series)
as
Self
- Episode #6.3 (1998) - Self
1998
Never Mind the Buzzcocks (TV Series)
as
Self
- Episode #4.5 (1998) - Self
1998
Top of the Pops (TV Series)
as
Self
- Episode dated 10 July 1998 (1998) - Self
1995
Fully Booked (TV Series)
as
Self
- Episode #4.9 (1998) - Self
- Episode #1.6 (1995) - Self
1997
National Television Awards (TV Special)
as
Self
1996
It's Not Just Saturday (TV Series)
as
Self
- Episode #1.12 (1996) - Self
References
Matthew Marsden Wikipedia
(Text) CC BY-SA