Other names

Matt Chambers




Role

Actor




Occupation

Actor, Director




Spouse

Aisha Chambers




Years active

2000 - present




Residence

Oxford, United Kingdom




Name

Matthew Chambers








Born

20 August 1968 (age 54) (

1968-08-20

) London, England


Education

Webber Douglas Academy of Dramatic Art


Nominations

The British Soap Award for Best Onscreen Partnership




Movies and TV shows

Doctors, Attack Force, Mile High, Lady Godiva


Similar People

Elisabeth Dermot Walsh, Adrian Lewis Morgan, Owen Brenman, Chris Walker, Ian Kelsey
Breakfast 240310 diane keen and matthew chambers talk about doctors yt
Matthew Guy Charles Chambers (born 20 August 1968 in London) is an English actor and director. He is most popularly known for his role as Dr. Daniel Granger in the successful BBC daytime soap opera Doctors.
Contents
Matthew chambers title sequnce 2007 2009
Early life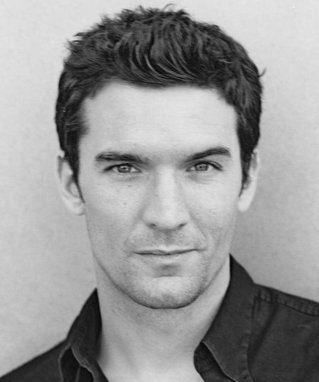 Son of Tony( born 1940) & Sheena Thompson, his father Tony ran a series of International Language schools, Matthew Guy Charles Chambers was born in London in 1968 and has one brother. Following a successful career modelling, Chambers later attended the Webber Douglas Academy of Dramatic Art from 1998-2000.
Acting career
Chambers began his television career in 2001 with a role in the BBC2 version of the comedy People Like Us opposite David Tennant. From 2003 he had a recurring role in the Sky One series Mile High. The same year he also appeared in the TV film Final Demand and an episode of the BBC1 drama series Holby City (Chambers would appear in a second episode in 2006).
Over the next couple of years he went on to appear in popular series such as As If, Family Affairs, and Doctor Who (in the episode "42"). He also had a role in a modern-day adaptation of Lady Godiva, which was released in 2008.
Since 9 July 2007, Chambers has played Dr. Daniel Granger in the BBC daytime soap opera Doctors. He has also directed a number of episodes, and is developing his career as a director. Chambers has collaborated with Doctors alumni David Sturzaker on a number of shorts.
In October 2009, Chambers appeared on the BBC's game show, Hole in the Wall.
Personal life
Resident in Oxford, Matthew and his partner Aisha have two daughters, Maya and Ines. Chambers is a supporter of Liverpool F.C.
Filmography
Actor
2005
Doctors (TV Series)
as
Dr. Daniel Granger / Daniel Granger / Fitzwilliam Darcy / ...
- Winds of Change (2023) - Dr. Daniel Granger
- Special Interests (2023) - Dr. Daniel Granger
- Anything But Magnolia (2023) - Dr. Daniel Granger
- An Old Friend (2023) - Dr. Daniel Granger
- 5,000th (2023) - Dr. Daniel Granger
- End of the Peer Show (2023) - Dr. Daniel Granger
- Daddy Cool (2023) - Dr. Daniel Granger
- Horse to Water (2023) - Dr. Daniel Granger
- Runaway Train (2023) - Dr. Daniel Granger
- The Right Move (2023) - Dr. Daniel Granger
- Digging In (2023) - Dr. Daniel Granger
- The Unusual Suspects (2023) - Dr. Daniel Granger
- Persuasion (2023) - Dr. Daniel Granger
- Nurses and Doctors (2023) - Dr. Daniel Granger
- Aftershock (2023) - Dr. Daniel Granger
- Hell is Empty (2023) - Dr. Daniel Granger
- The Leaving Party (2023) - Dr. Daniel Granger
- Letting Go (2023) - Dr. Daniel Granger
- Where the Streets Know Your Name (2023) - Dr. Daniel Granger
- The Absence of Proof (2023) - Dr. Daniel Granger
- Ostrich (2023) - Dr. Daniel Granger
- Crossing the Line (2023) - Dr. Daniel Granger
- Heartbreak (2023) - Dr. Daniel Granger
- 8.15 to Birmingham (2023) - Dr. Daniel Granger
- Day in the Life (2023) - Dr. Daniel Granger
- Patients of a Saint (2023) - Dr. Daniel Granger
- Indelible Ink (2023) - Dr. Daniel Granger
- Where the Heart Is (2022) - Dr. Daniel Granger
- Big Decisions (2022) - Dr. Daniel Granger
- Revelation (2022) - Dr. Daniel Granger
- Fa La La La La La La La La (2022) - Dr. Daniel Granger
- In the Moment (2022) - Dr. Daniel Granger
- A Time for Giving (2022) - Dr. Daniel Granger
- The Go-Between (2022) - Dr. Daniel Granger
- Lessons Will Be Learned (2022) - Dr. Daniel Granger
- The Brave (2022) - Dr. Daniel Granger
- Still Too Soon to Know (2022) - Dr. Daniel Granger
- Secure by Design (2022) - Dr. Daniel Granger
- Good Faith (2022) - Dr. Daniel Granger
- Welcome to the World (2022) - Dr. Daniel Granger
- Signs (2022) - Dr. Daniel Granger
- The Long Game (2022) - Dr. Daniel Granger
- Family Man (2022) - Dr. Daniel Granger
- The Fragile Heart (2022) - Dr. Daniel Granger
- Entitlement: Part Two (2022) - Dr. Daniel Granger
- Confessional (2022) - Dr. Daniel Granger
- The Call (2022) - Dr. Daniel Granger
- By the Book (2022) - Dr. Daniel Granger
- Put Together (2022) - Dr. Daniel Granger
- The Famous Bear Sylvester (2022) - Dr. Daniel Granger
- Safe Pair of Hands (2022) - Dr. Daniel Granger
- Crossing the Line (2022) - Dr. Daniel Granger
- Isolation (2022) - Dr. Daniel Granger
- The Girl After (2022) - Dr. Daniel Granger
- What About Me? (2022) - Dr. Daniel Granger
- Blood and Guts (2022) - Dr. Daniel Granger
- Brownhill and Son (2022) - Dr. Daniel Granger
- Balancing Act (2022) - Dr. Daniel Granger
- All Life is Here (2022) - Dr. Daniel Granger
- Property (2022) - Dr. Daniel Granger
- Error Code (2022) - Dr. Daniel Granger
- Chickichita (2022) - Dr. Daniel Granger
- Hysteria (2022) - Dr. Daniel Granger
- Home to Roost (2022) - Dr. Daniel Granger
- Mustn't Grumble (2022) - Dr. Daniel Granger
- I Will Survive (2022) - Dr. Daniel Granger
- I Am What I Am (2022) - Dr. Daniel Granger
- Split Decision (2022) - Dr. Daniel Granger
- You Can Lead a Horse to Water (2022) - Dr. Daniel Granger
- Time Expired (2022) - Dr. Daniel Granger
- The Men's Lodge (2022) - Dr. Daniel Granger
- Guilt (2022) - Dr. Daniel Granger
- Window of Opportunity (2022) - Dr. Daniel Granger
- Intimacy (2022) - Dr. Daniel Granger
- Between the Cracks (2022) - Dr. Daniel Granger
- Scot Free (2022) - Dr. Daniel Granger
- The Ladykiller (2022) - Dr. Daniel Granger
- Knockdown (2022) - Dr. Daniel Granger
- Shame (2022) - Dr. Daniel Granger
- The Centre Cannot Hold (2022) - Dr. Daniel Granger
- An Anxious Mind (2022) - Dr. Daniel Granger
- Parting Shots (2022) - Dr. Daniel Granger
- One of Us (2022) - Dr. Daniel Granger
- Sick of It All (2022) - Dr. Daniel Granger
- Echoes (2022) - Dr. Daniel Granger
- Frequency Response (2022) - Dr. Daniel Granger
- A Natural (2022) - Dr. Daniel Granger
- Panacea (2022) - Dr. Daniel Granger
- Someone to Watch over Me (2022) - Dr. Daniel Granger
- Rebooting (2022) - Dr. Daniel Granger
- Results (2022) - Dr. Daniel Granger
- It Ain't Easy (2022) - Dr. Daniel Granger
- The Innocent Sleep (2022) - Dr. Daniel Granger
- How to Become a Unicorn (2022) - Dr. Daniel Granger
- Red Flags (2022) - Dr. Daniel Granger
- AFK (2022) - Dr. Daniel Granger
- Great Expectations (2022) - Dr. Daniel Granger
- Kingpin (2022) - Dr. Daniel Granger
- A Difficult Conversation (2022) - Dr. Daniel Granger
- Lying in Bed (2022) - Dr. Daniel Granger
- Winning Is Everything (2022) - Dr. Daniel Granger
- There's Something About Amy (2022) - Dr. Daniel Granger
- Taking Stock (2022) - Dr. Daniel Granger
- No Nothing (2022) - Dr. Daniel Granger
- Knocking (2022) - Dr. Daniel Granger
- The Line (2022) - Dr. Daniel Granger
- Protect and Survive (2022) - Dr. Daniel Granger
- A Familiar Face (2022) - Dr. Daniel Granger
- Big Day, New Days (2022) - Dr. Daniel Granger
- All the Words We Never Say (2022) - Dr. Daniel Granger
- Let Down Your Hair (2022) - Dr. Daniel Granger
- Barbara (2022) - Dr. Daniel Granger
- You Can't Go Home Again (2022) - Dr. Daniel Granger
- Final Call (2022) - Dr. Daniel Granger
- No Way to Live (2022) - Dr. Daniel Granger
- Signs of the Times (2022) - Dr. Daniel Granger
- Guess Who's Coming to Dinner (2022) - Dr. Daniel Granger (voice, uncredited)
- A Respectable Neighbourhood (2022) - Dr. Daniel Granger
- Blocking It Out (2022) - Dr. Daniel Granger
- Ancient History (2022) - Dr. Daniel Granger
- Missing Pieces (2022) - Dr. Daniel Granger
- Lifecycle (2022) - Dr. Daniel Granger
- Mirrie Dancers (2022) - Dr. Daniel Granger
- Role Models (2022) - Dr. Daniel Granger
- For Richer, for Poorer (2021) - Dr. Daniel Granger
- A Little Less Conversation (2021) - Dr. Daniel Granger
- However (2021) - Dr. Daniel Granger
- Influence (2021) - Dr. Daniel Granger
- Nesting (2021) - Dr. Daniel Granger
- Open Wound (2021) - Dr. Daniel Granger
- Bring Me the Head of Alfredo's Pizzeria (2021) - Dr. Daniel Granger
- This is Me (2021) - Dr. Daniel Granger
- Beacons (2021) - Dr. Daniel Granger
- Someone Else's Problem (2021) - Dr. Daniel Granger
- The Test (2021) - Dr. Daniel Granger
- Signs of Life (2021) - Dr. Daniel Granger
- Close Up (2021) - Dr. Daniel Granger
- Hero (2021) - Dr. Daniel Granger
- Smotherhood (2021) - Dr. Daniel Granger
- Knocking Dollies (2021) - Dr. Daniel Granger
- The Unkindest Cut (2021) - Dr. Daniel Granger
- So Say We All (2021) - Dr. Daniel Granger
- The Favourite (2021) - Dr. Daniel Granger
- One Fine Day (2021) - Dr. Daniel Granger
- Mum's the Word (2021) - Dr. Daniel Granger
- Parting (2021) - Dr. Daniel Granger
- Grounded (2021) - Dr. Daniel Granger
- One Point Six Percent (2021) - Dr. Daniel Granger
- Emotional Support Animals (2021) - Dr. Daniel Granger
- Magic Trap (2021) - Dr. Daniel Granger
- Love in the Dark (2021) - Dr. Daniel Granger
- Deadname (2021) - Dr. Daniel Granger
- Fire and Rain (2021) - Dr. Daniel Granger
- Price (2021) - Dr. Daniel Granger
- Bad Influencer (2021) - Dr. Daniel Granger
- Spin (2021) - Dr. Daniel Granger
- The Missing Piece (2021) - Dr. Daniel Granger
- Shouting in a Storm (2021) - Dr. Daniel Granger
- Waste of Space (2021) - Dr. Daniel Granger
- Starting Over (2021) - Dr. Daniel Granger
- Call of Judy (2021) - Dr. Daniel Granger
- The Slipped-Fishy-Click-Flip (2021) - Dr. Daniel Granger
- In Case of Emergency (2021) - Dr. Daniel Granger
- Bindweed (2021) - Dr. Daniel Granger
- Enough (2021) - Dr. Daniel Granger
- And it's a No from Me (2021) - Dr. Daniel Granger
- Make You Feel My Love (2021) - Dr. Daniel Granger
- The Gift Horse's Mouth (2021) - Dr. Daniel Granger
- Trapped (2021) - Dr. Daniel Granger
- The Seg (2021) - Dr. Daniel Granger
- Brown Boots (2021) - Dr. Daniel Granger
- Day of Reckoning (2021) - Dr. Daniel Granger
- The Lost Boy (2021) - Dr. Daniel Granger
- Ex Marks the Spot (2021) - Dr. Daniel Granger
- Schrodinger's Dog (2021) - Dr. Daniel Granger
- Mad Eye Mandy (2021) - Dr. Daniel Granger
- You Win Some (2021) - Dr. Daniel Granger
- Game On (2021) - Dr. Daniel Granger
- Fifty-Fifty (2021) - Dr. Daniel Granger
- Daddy's Girl (2021) - Dr. Daniel Granger
- Food for Thought (2021) - Dr. Daniel Granger
- Sammy (2021) - Dr. Daniel Granger
- Sugar Sugar (2021) - Dr. Daniel Granger
- Imposter (2021) - Dr. Daniel Granger
- Midwife Crisis (2021) - Dr. Daniel Granger
- Cold Reading (2021) - Dr. Daniel Granger
- A History of Violence (2021) - Dr. Daniel Granger
- Close Encounters (2021) - Dr. Daniel Granger
- Helping Hands (2021) - Dr. Daniel Granger
- Loss or Absence (2021) - Dr. Daniel Granger
- Trouble (2021) - Dr. Daniel Granger / Max (voice)
- The Garden (2021) - Dr. Daniel Granger
- Pulling the Wool (2021) - Dr. Daniel Granger
- Impressions (2021) - Dr. Daniel Granger
- Of Mice and Women (2021) - Dr. Daniel Granger
- Sleeping with Ghosts (2021) - Dr. Daniel Granger
- Ghosts (2021) - Dr. Daniel Granger
- War and Peace (2020) - Dr. Daniel Granger
- Movers and Shakers (2020) - Dr. Daniel Granger
- Untying the Knot (2020) - Dr. Daniel Granger
- Someone to Watch Over Me (2020) - Dr. Daniel Granger
- All the Single Ladies (2020) - Dr. Daniel Granger
- Them (2020) - Dr. Daniel Granger
- Love, Truth & Honesty (2020) - Dr. Daniel Granger
- Bye-Bye, Mr Kippy (2020) - Dr. Daniel Granger
- Top Gunn (2020) - Dr. Daniel Granger
- Chronicle of Shak's Death Foretold (2020) - Dr. Daniel Granger
- To Tell the Truth (2020) - Dr. Daniel Granger
- Little Voice (2020) - Dr. Daniel Granger
- Tender (2020) - Dr. Daniel Granger
- Can You Hear Me? (2020) - Dr. Daniel Granger
- Hand in Hand (2020) - Dr. Daniel Granger
- Wild Assumptions (2020) - Dr. Daniel Granger
- Sustenance (2020) - Dr. Daniel Granger
- Rock and a Hard Place (2020) - Dr. Daniel Granger
- Pompoms (2020) - Dr. Daniel Granger
- Cul-de-Sac (2020) - Dr. Daniel Granger
- Wanted (2020) - Dr. Daniel Granger
- A Good Friend (2020) - Dr. Daniel Granger
- Chasing Rainbows (2020) - Dr. Daniel Granger
- King of the Road (2020) - Dr. Daniel Granger
- A Tomb with a View (2020) - Dr. Daniel Granger
- Family History (2020) - Dr. Daniel Granger
- Peccata Mundi (2020) - Dr. Daniel Granger
- Rejection (2020) - Dr. Daniel Granger
- The Courier (2020) - Dr. Daniel Granger
- Protected (2020) - Dr. Daniel Granger
- Owned (2020) - Dr. Daniel Granger
- Unnatural Selection (2020) - Dr. Daniel Granger
- Out Damned Spot (2020) - Dr. Daniel Granger
- Take a Seat (2020) - Dr. Daniel Granger
- The Ol' Nudge Nudge (2020) - Dr. Daniel Granger
- Unspoken (2020) - Dr. Daniel Granger
- Comeback (2020) - Dr. Daniel Granger
- Together Time (2020) - Dr. Daniel Granger
- Things Fall Apart (2020) - Dr. Daniel Granger
- Zero Hours (2020) - Dr. Daniel Granger
- Mirror Ball (2020) - Dr. Daniel Granger
- Another Nice Mess (2020) - Dr. Daniel Granger
- Stuck for Words (2020) - Dr. Daniel Granger
- Al Through the Looking Glass (2020) - Dr. Daniel Granger
- Idle Hands (2020) - Dr. Daniel Granger
- Water, Water Everywhere (2020) - Dr. Daniel Granger
- Mother Nature (2020) - Dr. Daniel Granger
- Back to the Future (2020) - Dr. Daniel Granger
- A Day in the Life- (2020) - Dr. Daniel Granger
- Privilege (2020) - Dr. Daniel Granger
- Outrageous (2020) - Dr. Daniel Granger
- A Crack in the Door (2020) - Dr. Daniel Granger
- Fireworks (2020) - Dr. Daniel Granger
- Undercover (2020) - Dr. Daniel Granger
- The Joe Pasquale Problem (2020) - Dr. Daniel Granger
- The Way Out of Limbo (2020) - Dr. Daniel Granger
- Calling the Shots (2020) - Dr. Daniel Granger
- Hound Dog (2020) - Dr. Daniel Granger
- The Chase (2020) - Dr. Daniel Granger
- Shadow of Doubt - Part Two (2020) - Dr. Daniel Granger
- Shadow of Doubt - Part One (2020) - Dr. Daniel Granger
- Knee Jerk (2020) - Dr. Daniel Granger
- Play Your Cards Wrong (2020) - Dr. Daniel Granger
- Tough Choices (2020) - Dr. Daniel Granger
- Perfect (2020) - Dr. Daniel Granger
- No More Heroes (2020) - Dr. Daniel Granger
- Castles in the Air (2020) - Dr. Daniel Granger
- And Then There Were Three (2020) - Dr. Daniel Granger
- I Can See Clearly Now (2020) - Dr. Daniel Granger
- Talking Through (2020) - Dr. Daniel Granger
- Checkmates (2020) - Dr. Daniel Granger
- Am I Worth It? (2020) - Dr. Daniel Granger
- Food for the Dogs (2020) - Dr. Daniel Granger
- Rosa Unplugged (2020) - Dr. Daniel Granger
- Not Mine (2020) - Dr. Daniel Granger
- A Little Faith (2020) - Dr. Daniel Granger
- There Will Be Blood (2020) - Dr. Daniel Granger
- Tea and Sympathy (2020) - Dr. Daniel Granger
- Public Property (2020) - Dr. Daniel Granger
- Could Be in a Dream (2020) - Dr. Daniel Granger
- Haunted (2020) - Dr. Daniel Granger
- Wait Problem (2020) - Dr. Daniel Granger
- 16% (2020) - Dr. Daniel Granger
- Sanctuary (2020) - Dr. Daniel Granger
- Cleanliness (2020) - Dr. Daniel Granger
- Good Neighbours (2020) - Dr. Daniel Granger
- Pandora's Box (2020) - Dr. Daniel Granger
- Bottled Up (2020) - Dr. Daniel Granger
- Outside, Inside (2020) - Dr. Daniel Granger
- It Takes a Village (2020) - Dr. Daniel Granger
- Serve Cold (2019) - Dr. Daniel Granger
- Backlash (2019) - Dr. Daniel Granger
- Stakes (2019) - Dr. Daniel Granger
- The Deal (2019) - Dr. Daniel Granger
- Appetite for Destruction (2019) - Dr. Daniel Granger
- He Watches (2019) - Dr. Daniel Granger
- A Breach of Trust (2019) - Dr. Daniel Granger
- Performance Anxiety (2019) - Dr. Daniel Granger
- Little Boy Found (2019) - Dr. Daniel Granger
- Wild Heart (2019) - Dr. Daniel Granger
- Here for the Beer (2019) - Dr. Daniel Granger
- A Bad Place (2019) - Dr. Daniel Granger
- Escape (2019) - Dr. Daniel Granger
- Spaced (2019) - Dr. Daniel Granger
- M is For- (2019) - Dr. Daniel Granger
- Smears Without Fears (2019) - Dr. Daniel Granger
- Every Dog Has its Day (2019) - Dr. Daniel Granger
- Intervention (2019) - Dr. Daniel Granger
- Victim (2019) - Dr. Daniel Granger
- Divergent (2019) - Dr. Daniel Granger
- The Unlikely Winner (2019) - Dr. Daniel Granger
- Counting Crows (2019) - Dr. Daniel Granger
- Prisoners (2019) - Dr. Daniel Granger
- After the Crash (2019) - Dr. Daniel Granger
- Barley, Hops, Yeast and Water (2019) - Dr. Daniel Granger
- Highs and Lows (2019) - Dr. Daniel Granger
- Put Away Childish Things (2019) - Dr. Daniel Granger
- Hidden Demons (2019) - Dr. Daniel Granger
- Soldier On (2019) - Dr. Daniel Granger
- Needs Must (2019) - Dr. Daniel Granger
- Widow's Weeds (2019) - Dr. Daniel Granger
- Provenance (2019) - Dr. Daniel Granger
- Cashed Out (2019) - Dr. Daniel Granger
- The Flame (2019) - Dr. Daniel Granger
- Fear of Falling (2019) - Dr. Daniel Granger
- Valoween (2019) - Dr. Daniel Granger
- Empty Arms (2019) - Dr. Daniel Granger
- Man Down (2019) - Dr. Daniel Granger
- Begin Again (2019) - Dr. Daniel Granger
- Pushed (2019) - Dr. Daniel Granger
- One Lump or Two? (2019) - Dr. Daniel Granger
- November 1st (2019) - Dr. Daniel Granger
- Plan B (2019) - Dr. Daniel Granger
- The Statue Itself (2019) - Dr. Daniel Granger
- Samuel Page (2019) - Dr. Daniel Granger
- Let Me Lie (2019) - Dr. Daniel Granger
- Trust Me (2019) - Dr. Daniel Granger
- Tangled Web (2019) - Dr. Daniel Granger
- The Agony and the Ecstasy (2019) - Dr. Daniel Granger
- Heart to Heart (2019) - Dr. Daniel Granger
- Blood Pact (2019) - Dr. Daniel Granger
- I Feel Bad for My Neck (2019) - Dr. Daniel Granger
- Bad Hair Day (2019) - Dr. Daniel Granger
- The Law of Unintended Consequences (2019) - Dr. Daniel Granger
- Like a Fish Needs a Bicycle (2019) - Dr. Daniel Granger
- Spice Up Your Life (2019) - Dr. Daniel Granger
- Failing to Stop (2019) - Dr. Daniel Granger
- Truly Madly Deeply (2019) - Dr. Daniel Granger
- Through the Hourglass (2019) - Dr. Daniel Granger
- Hope (2019) - Dr. Daniel Granger
- The Bigger Man (2019) - Dr. Daniel Granger
- Playing with Fire (2019) - Dr. Daniel Granger
- Too Much of a Good Thing (2019) - Dr. Daniel Granger
- The Phone (2019) - Dr. Daniel Granger
- Warts and All (2019) - Dr. Daniel Granger
- Do No Harm (2019) - Dr. Daniel Granger
- Too Soon (2019) - Dr. Daniel Granger
- Trapped (2019) - Dr. Daniel Granger
- Side Orders (2019) - Dr. Daniel Granger
- Fair Game (2019) - Dr. Daniel Granger
- Do I Know You? (2019) - Dr. Daniel Granger
- In the Frame (2019) - Dr. Daniel Granger
- Young Shoulders (2019) - Dr. Daniel Granger
- Admissions (2019) - Dr. Daniel Granger
- In the Dark (2019) - Dr. Daniel Granger
- What Becomes of the Broken Hearted (2019) - Dr. Daniel Granger
- Surround Sound (2019) - Dr. Daniel Granger
- Hiding (2019) - Dr. Daniel Granger
- The End is the Beginning (2019) - Dr. Daniel Granger
- Goodnight Sweetheart (2019) - Dr. Daniel Granger
- Crime and Punishment (2019) - Dr. Daniel Granger
- Before Today (2019) - Dr. Daniel Granger
- Full Contact (2019) - Dr. Daniel Granger
- The Cycle of Life (2019) - Dr. Daniel Granger
- The Drowned and the Saved (2019) - Dr. Daniel Granger
- Grasp the Thorn (2019) - Dr. Daniel Granger
- Lost & Found (2019) - Dr. Daniel Granger
- B Flat (2019) - Dr. Daniel Granger
- The Cost of Therapy (2019) - Dr. Daniel Granger
- The Whole Truth (2019) - Dr. Daniel Granger
- Painkillers (2019) - Dr. Daniel Granger
- We All Fall Down (2019) - Dr. Daniel Granger
- Decisions (2019) - Dr. Daniel Granger
- Three of the Best (2019) - Dr. Daniel Granger
- Cut (2019) - Dr. Daniel Granger
- Time of Their Lives (2019) - Dr. Daniel Granger
- Last of the Dinosaurs (2019) - Dr. Daniel Granger
- Trouble in Mind (2019) - Dr. Daniel Granger
- Lust for Life (2019) - Dr. Daniel Granger
- Sticky (2019) - Dr. Daniel Granger
- Last Stop (2019) - Dr. Daniel Granger
- Have Nots (2019) - Dr. Daniel Granger
- 2 + 2 = (2019) - Dr. Daniel Granger
- It (2019) - Dr. Daniel Granger
- Veneer (2019) - Dr. Daniel Granger
- Tête à Tête (2019) - Dr. Daniel Granger
- Game On (2019) - Dr. Daniel Granger
- Gatekeeper (2019) - Dr. Daniel Granger
- Space Invaders (2019) - Dr. Daniel Granger
- Face Value (2019) - Dr. Daniel Granger
- Reflections (2019) - Dr. Daniel Granger
- Light Bulbs (2019) - Dr. Daniel Granger
- This Far and No Further (2019) - Dr. Daniel Granger
- Blast from the Past (2019) - Dr. Daniel Granger
- The Getaway (2019) - Dr. Daniel Granger
- Blue For a Boy (2019) - Dr. Daniel Granger
- Magic Bus (2019) - Dr. Daniel Granger
- Love is Blind (2019) - Dr. Daniel Granger
- Independence Day (2019) - Dr. Daniel Granger
- Division (2019) - Dr. Daniel Granger
- Love and Understanding (2019) - Dr. Daniel Granger
- Home (2019) - Dr. Daniel Granger
- The Lottery (2019) - Dr. Daniel Granger
- Sisterhood (2019) - Dr. Daniel Granger
- Hidden in Plain Sight (2019) - Dr. Daniel Granger
- Death Duties (2019) - Dr. Daniel Granger
- Sandwich (2019) - Dr. Daniel Granger
- Boot Camp (2019) - Dr. Daniel Granger
- A Hostile Environment (2019) - Dr. Daniel Granger
- Frances: Part One (2019) - Dr. Daniel Granger
- Unbound (2019) - Dr. Daniel Granger
- No Hard Feelings (2019) - Dr. Daniel Granger
- The Rabbit Hole (2019) - Dr. Daniel Granger
- Double Visions (2019) - Dr. Daniel Granger
- The New Normal (2019) - Dr. Daniel Granger
- Take My Advice (2019) - Dr. Daniel Granger
- Say Yes (2019) - Dr. Daniel Granger
- Electricity (2019) - Dr. Daniel Granger
- Love Missile (2019) - Dr. Daniel Granger
- End of the Road (2019) - Dr. Daniel Granger
- The Faith Myth (2019) - Dr. Daniel Granger
- Half of Me (2019) - Dr. Daniel Granger
- And Then Were Two (2018) - Dr. Daniel Granger
- Exit Wounds (2018) - Dr. Daniel Granger
- Loss (2018) - Dr. Daniel Granger
- Out There (2018) - Dr. Daniel Granger
- Cold Comfort (2018) - Dr. Daniel Granger
- Hair Today, Gone Tomorrow (2018) - Dr. Daniel Granger
- Growing Girl (2018) - Dr. Daniel Granger
- The Space Between (2018) - Dr. Daniel Granger
- Circle of Friends (2018) - Dr. Daniel Granger
- The Importance of Being Allergic (2018) - Dr. Daniel Granger
- Conversations with Dead People (2018) - Dr. Daniel Granger
- Corrosive (2018) - Dr. Daniel Granger
- All That Remains (2018) - Dr. Daniel Granger
- The Comeback (2018) - Dr. Daniel Granger
- The Sphinx (2018) - Dr. Daniel Granger
- The Truth May Be Out There (2018) - Dr. Daniel Granger
- One Day Like This (2018) - Dr. Daniel Granger
- Doctor Carter Said (2018) - Dr. Daniel Granger
- Goodbye (2018) - Dr. Daniel Granger
- Shorthand (2018) - Dr. Daniel Granger
- Running Repairs (2018) - Dr. Daniel Granger
- Hello Darkness, My Old Friend (2018) - Dr. Daniel Granger
- Circuit Breaker (2018) - Dr. Daniel Granger
- Aftershock (2018) - Dr. Daniel Granger
- And The Beat Goes On- (2018) - Dr. Daniel Granger
- Practice What You Preach (2018) - Dr. Daniel Granger
- The Wrong Impression (2018) - Dr. Daniel Granger
- Born to Run (2018) - Dr. Daniel Granger
- The Boy Can't Help It (2018) - Dr. Daniel Granger
- In Search of Time Lost (2018) - Dr. Daniel Granger
- Night Flight (2018) - Dr. Daniel Granger
- Everyone Says How Well I'm Doing (2018) - Dr. Daniel Granger
- Understanding (2018) - Dr. Daniel Granger
- -And On That Farm (2018) - Dr. Daniel Granger
- Changing Faces (2018) - Dr. Daniel Granger
- Never Let Me Go (2018) - Dr. Daniel Granger
- A Wig and a Prayer (2018) - Dr. Daniel Granger
- Feud (2018) - Dr. Daniel Granger
- The Gilded Cage (2018) - Dr. Daniel Granger
- Hook, Line and Sinker (2018) - Dr. Daniel Granger
- Warts and All (2018) - Dr. Daniel Granger
- Free Spirit (2018) - Dr. Daniel Granger
- Helpless (2018) - Dr. Daniel Granger
- Reversal of Fortune (2018) - Dr. Daniel Granger
- Every Move You Make (2018) - Dr. Daniel Granger
- The Black Widow (2018) - Dr. Daniel Granger
- Scar Tissue (2018) - Dr. Daniel Granger
- Bad Seed (2018) - Dr. Daniel Granger
- A Knight in Shining Armour (2018) - Dr. Daniel Granger
- When Push Comes to Shove (2018) - Dr. Daniel Granger
- The Agitator (2018) - Dr. Daniel Granger
- A Happy Medium (2018) - Dr. Daniel Granger
- -You Shall Receive (2018) - Dr. Daniel Granger
- Have Your Cake (2018) - Dr. Daniel Granger
- The Whole Truth (2018) - Dr. Daniel Granger
- Promise the Moon (2018) - Dr. Daniel Granger
- The Damage Done (2018) - Dr. Daniel Granger
- Gone: Part Two (2018) - Dr. Daniel Granger
- The Untold (2018) - Dr. Daniel Granger
- From the Heart (2018) - Dr. Daniel Granger
- Stepping Up (2018) - Dr. Daniel Granger
- The Upper Hand (2018) - Dr. Daniel Granger
- Know When to Fold (2018) - Dr. Daniel Granger
- Extra Time (2018) - Dr. Daniel Granger
- Walking Back to Happiness (2018) - Dr. Daniel Granger
- The Pieces (2018) - Dr. Daniel Granger
- The Wager (2018) - Dr. Daniel Granger
- Face-Off (2018) - Dr. Daniel Granger
- Loft Converter (2018) - Dr. Daniel Granger
- No Fury Like a Woman (2018) - Dr. Daniel Granger
- Can't Let Go (2018) - Dr. Daniel Granger
- Detachment (2018) - Dr. Daniel Granger
- If We Shadows Have Offended (2018) - Dr. Daniel Granger
- The Lift (2018) - Dr. Daniel Granger
- The First Stone (2018) - Dr. Daniel Granger
- Damned if You Do (2018) - Dr. Daniel Granger
- Weight of the World (2018) - Dr. Daniel Granger
- Control (2018) - Dr. Daniel Granger
- Worry Dolls (2018) - Dr. Daniel Granger
- Eggshells (2018) - Dr. Daniel Granger
- A Kind of Justice (2018) - Dr. Daniel Granger
- Never Have I Ever (2018) - Dr. Daniel Granger
- Should I Stay or Should I Go? (2018) - Dr. Daniel Granger
- Cuckooed (2018) - Dr. Daniel Granger
- Go Round and Round and Round (2018) - Dr. Daniel Granger
- Short (2018) - Dr. Daniel Granger
- Our Time (2018) - Dr. Daniel Granger
- A Friend in Need (2018) - Dr. Daniel Granger
- Parental Instincts (2018) - Dr. Daniel Granger
- So Perfect (2018) - Dr. Daniel Granger
- Place of Safety (2018) - Dr. Daniel Granger
- Love All (2018) - Dr. Daniel Granger
- Smoke and Mirrors (2018) - Dr. Daniel Granger
- No Smoke Without Fire (2018) - Dr. Daniel Granger
- The Hangover (2018) - Dr. Daniel Granger
- Shrine (2018) - Dr. Daniel Granger
- He Says She Says (2018) - Dr. Daniel Granger
- Hear No Evil (2018) - Dr. Daniel Granger
- Fee-Fi-WiFi (2018) - Dr. Daniel Granger
- Perceptions (2018) - Dr. Daniel Granger
- Without and Within (2018) - Dr. Daniel Granger
- Takes One to Know One (2018) - Dr. Daniel Granger
- Hidden Fears (2018) - Dr. Daniel Granger
- Perfection (2018) - Dr. Daniel Granger
- Monster Love (2018) - Dr. Daniel Granger
- All Art is Theft (2018) - Dr. Daniel Granger
- A Man Called Brown (2018) - Dr. Daniel Granger
- The Accidental Muse (2018) - Dr. Daniel Granger
- Who Knew? (2018) - Dr. Daniel Granger
- Who's the Daddy? (2018) - Dr. Daniel Granger
- In a Heartbeat (2018) - Dr. Daniel Granger
- Power Cuts (2018) - Dr. Daniel Granger
- All Over Again (2018) - Dr. Daniel Granger
- 'Im Next Door (2018) - Dr. Daniel Granger
- Invincible (2018) - Dr. Daniel Granger
- In the Dark (2018) - Dr. Daniel Granger
- No Sweat (2018) - Dr. Daniel Granger
- Desperately Seeking Susan (2018) - Dr. Daniel Granger
- The Value of Nothing (2018) - Dr. Daniel Granger
- The Song without End (2018) - Dr. Daniel Granger
- Sense and Sensitivity (2018) - Dr. Daniel Granger
- Long Haul (2018) - Dr. Daniel Granger
- A Chip off the Old Block? (2018) - Dr. Daniel Granger
- Staggered (2018) - Dr. Daniel Granger
- Check Mate (2018) - Dr. Daniel Granger
- The Inheritance (2018) - Dr. Daniel Granger
- A Mother's Love (2018) - Dr. Daniel Granger
- Ransom (2018) - Dr. Daniel Granger
- Dreams Are Made On (2018) - Dr. Daniel Granger
- Boisterous (2018) - Dr. Daniel Granger
- Lamb Dopiaza Nights (2018) - Dr. Daniel Granger
- Twinkle Twinkle Video Star (2017) - Dr. Daniel Granger
- No Room at the Inn (2017) - Dr. Daniel Granger
- Fairy Tales (2017) - Dr. Daniel Granger (voice)
- A Tale of Two Kittys (2017) - Dr. Daniel Granger
- Flickering Light (2017) - Dr. Daniel Granger
- The Shining Happy People (2017) - Dr. Daniel Granger
- No Strings (2017) - Dr. Daniel Granger
- The Old Toe and the New Nose (2017) - Dr. Daniel Granger
- Forgive and Forget (2017) - Dr. Daniel Granger
- Face the Music (2017) - Dr. Daniel Granger
- Guardian Angel (2017) - Dr. Daniel Granger
- Tough Love (2017) - Dr. Daniel Granger
- Joy (2017) - Dr. Daniel Granger
- The Impotence of Iain Ernest (2017) - Dr. Daniel Granger
- Free Lunch (2017) - Dr. Daniel Granger
- Close to Home (2017) - Dr. Daniel Granger
- Shells (2017) - Dr. Daniel Granger
- Sad Face (2017) - Dr. Daniel Granger
- Three's a Throuple (2017) - Dr. Daniel Granger
- A Duty of Care (2017) - Dr. Daniel Granger
- The Talking Cure (2017) - Dr. Daniel Granger
- Impulse Control (2017) - Dr. Daniel Granger
- Remorse (2017) - Dr. Daniel Granger
- The Girl in the Headscarf (2017) - Dr. Daniel Granger
- Baby Steps (2017) - Dr. Daniel Granger
- Displacement (2017) - Dr. Daniel Granger
- Personal Demons (2017) - Dr. Daniel Granger
- Once Upon a Time (2017) - Dr. Daniel Granger
- Tendrils (2017) - Dr. Daniel Granger
- Walk a Mile (2017) - Dr. Daniel Granger
- Good Deed Day (2017) - Dr. Daniel Granger
- Tarragon (2017) - Dr. Daniel Granger
- The Good and the Bad (2017) - Dr. Daniel Granger
- Do or Die (2017) - Dr. Daniel Granger
- The Fruit Forbidden (2017) - Dr. Daniel Granger
- False Positive (2017) - Dr. Daniel Granger
- Wearing Purple (2017) - Dr. Daniel Granger
- Benefit of the Doubt (2017) - Dr. Daniel Granger
- Late (2017) - Dr. Daniel Granger
- Nine Lives (2017) - Dr. Daniel Granger
- Sticky Butterfly (2017) - Dr. Daniel Granger
- Fearless (2017) - Dr. Daniel Granger
- Daysleeper (2017) - Dr. Daniel Granger
- Whet the Appetite (2017) - Dr. Daniel Granger
- When the Wheels Come Off (2017) - Dr. Daniel Granger
- Theseus and the Matinee (2017) - Dr. Daniel Granger
- Breathless (2017) - Dr. Daniel Granger
- The Silence (2017) - Dr. Daniel Granger
- Breaking the Cycle (2017) - Dr. Daniel Granger
- Piece by Piece (2017) - Dr. Daniel Granger
- Time of Death (2017) - Dr. Daniel Granger
- Stop All the Clocks (2017) - Dr. Daniel Granger
- Manoeuvres (2017) - Dr. Daniel Granger
- Butterflies (2017) - Dr. Daniel Granger
- Distractions (2017) - Dr. Daniel Granger
- Doctor Shopping (2017) - Dr. Daniel Granger
- To Have and to Hold (2017) - Dr. Daniel Granger
- Hands On (2017) - Dr. Daniel Granger
- Taxi for Carter (2017) - Dr. Daniel Granger
- Milk (2017) - Dr. Daniel Granger
- Running with the Pack (2017) - Dr. Daniel Granger
- Intervention (2017) - Dr. Daniel Granger
- Whatever We've Got We Share (2017) - Dr. Daniel Granger
- The Second Best Man (2017) - Dr. Daniel Granger
- Won't Get Fooled Again (2017) - Dr. Daniel Granger
- iCare (2017) - Dr. Daniel Granger
- Positive (2017) - Dr. Daniel Granger
- I Don't Do Animals: Part Two (2017) - Dr. Daniel Granger
- I Don't Do Animals: Part One (2017) - Dr. Daniel Granger
- Wise Up: Part Two (2017) - Dr. Daniel Granger
- Wise Up: Part One (2017) - Dr. Daniel Granger
- Do Geese See God? (2017) - Dr. Daniel Granger
- Golden Boy (2017) - Dr. Daniel Granger
- One of the Lads (2017) - Dr. Daniel Granger
- Versions of Us (2017) - Dr. Daniel Granger
- The Open Road (2017) - Dr. Daniel Granger
- Take a Dive Into Lake Me (2017) - Dr. Daniel Granger
- Seven Years (2017) - Dr. Daniel Granger
- Hell is More Kind (2017) - Dr. Daniel Granger
- Water Works (2017) - Dr. Daniel Granger
- Crossing Palms (2017) - Dr. Daniel Granger
- Tangled Web (2017) - Dr. Daniel Granger
- I Do (2017) - Dr. Daniel Granger
- The Luckiest Person in the World- Ever! (2017) - Dr. Daniel Granger
- Stuck (2017) - Dr. Daniel Granger
- Mate's Rates (2017) - Dr. Daniel Granger
- Far from the Tree (2017) - Dr. Daniel Granger
- Surveillance (2017) - Dr. Daniel Granger
- Parlez-Moi D'Amour (2017) - Dr. Daniel Granger
- Life After Death (2017) - Dr. Daniel Granger
- The Icarus Complex (2017) - Dr. Daniel Granger
- The Evil One (2017) - Dr. Daniel Granger
- A Sticky End (2017) - Dr. Daniel Granger
- The Prize (2017) - Dr. Daniel Granger
- Illegally High (2017) - Dr. Daniel Granger
- Scaredy-Cat (2017) - Dr. Daniel Granger
- The Food of Love (2017) - Dr. Daniel Granger
- Hoops (2017) - Dr. Daniel Granger
- The Silent Land (2017) - Dr. Daniel Granger
- The Lunch Break (2017) - Dr. Daniel Granger
- Cool Mom (2017) - Dr. Daniel Granger
- A Christmas Carol (2016) - Dr. Daniel Granger / Jacob Marley
- Bloodlines (2016) - Dr. Daniel Granger
- The Twelve Divas of Christmas (2016) - Dr. Daniel Granger
- The Pink Room (2016) - Dr. Daniel Granger
- Bah Humbug (2016) - Dr. Daniel Granger
- Never Event (2016) - Dr. Daniel Granger
- Mother of Mine: Part One (2016) - Dr. Daniel Granger
- Never Gonna Give You Up (2016) - Dr. Daniel Granger
- Catching Up (2016) - Dr. Daniel Granger
- Locked In (2016) - Dr. Daniel Granger
- Meat Is Murder (2016) - Dr. Daniel Granger
- Victimless Crime (2016) - Dr. Daniel Granger
- 10,000 Hours (2016) - Dr. Daniel Granger
- Impasse (2016) - Dr. Daniel Granger
- On Reflection (2016) - Dr. Daniel Granger
- Eidolon (2016) - Dr. Daniel Granger
- Yes Means Yes (2016) - Dr. Daniel Granger
- The Last Dance (2016) - Dr. Daniel Granger
- The Letherbridge Witch (2016) - Dr. Daniel Granger
- Life Unexpected (2016) - Dr. Daniel Granger
- Everything You Always Wanted to Know About Tea (But Were Afraid to Ask) (2016) - Dr. Daniel Granger
- Nearest Relative (2016) - Dr. Daniel Granger
- Pramface (2016) - Dr. Daniel Granger
- Profiting from the Dead (2016) - Dr. Daniel Granger
- The Man in the Mirror (2016) - Dr. Daniel Granger
- Cravings (2016) - Dr. Daniel Granger
- Veiled (2016) - Dr. Daniel Granger
- The Da Vinci Toad (2016) - Dr. Daniel Granger
- Wolf (2016) - Dr. Daniel Granger
- Jelly Bean (2016) - Dr. Daniel Granger
- Below the Belt (2016) - Dr. Daniel Granger
- Clean (2016) - Dr. Daniel Granger
- Sparks (2016) - Dr. Daniel Granger
- Recalculating (2016) - Dr. Daniel Granger
- What You Don't Know (2016) - Dr. Daniel Granger
- Sins of the Father (2016) - Dr. Daniel Granger
- Leave and Cleave (2016) - Dr. Daniel Granger
- A History of Violence (2016) - Dr. Daniel Granger
- Rock-a-Bye Baby (2016) - Dr. Daniel Granger
- Blood Line (2016) - Dr. Daniel Granger
- The Best of Intentions (2016) - Dr. Daniel Granger
- Duncan Day (2016) - Dr. Daniel Granger
- Skydayze (2016) - Dr. Daniel Granger
- Water Babies (2016) - Dr. Daniel Granger
- Mirror Touch (2016) - Dr. Daniel Granger
- Summit Fever (2016) - Dr. Daniel Granger
- Come Into My Parlour (2016) - Dr. Daniel Granger
- Field Day (2016) - Dr. Daniel Granger
- Hollow (2016) - Dr. Daniel Granger
- Wild Wood (2016) - Dr. Daniel Granger
- In Dark Corners (2016) - Dr. Daniel Granger
- Hand Me Downs (2016) - Dr. Daniel Granger
- The Burden (2016) - Dr. Daniel Granger
- Blood of a Poet (2016) - Dr. Daniel Granger
- A Uniformed Presence (2016) - Dr. Daniel Granger
- Lady De Vere's Desire (2016) - Dr. Daniel Granger
- Living Together (2016) - Dr. Daniel Granger
- Shut Up (2016) - Dr. Daniel Granger
- There Is No Place (2016) - Dr. Daniel Granger
- Home Truths (2016) - Dr. Daniel Granger
- Objects of Desire (2016) - Dr. Daniel Granger
- Für Elise (2016) - Dr. Daniel Granger
- Home Help (2016) - Dr. Daniel Granger
- A Conscious Uncoupling (2016) - Dr. Daniel Granger
- Shirley (2016) - Dr. Daniel Granger
- I Know She Lies (2016) - Dr. Daniel Granger
- Waste of Shame (2016) - Dr. Daniel Granger
- -No Quiet Find (2016) - Dr. Daniel Granger
- My Outcast State (2016) - Dr. Daniel Granger
- In Questa Reggia (2016) - Dr. Daniel Granger
- Only Connect (2016) - Dr. Daniel Granger
- Bitten (2016) - Dr. Daniel Granger
- The Gooseberry (2016) - Dr. Daniel Granger
- Log Out (2016) - Dr. Daniel Granger
- What About Me? (2016) - Dr. Daniel Granger
- A Cup of Tea and a Biscuit (2016) - Dr. Daniel Granger
- I'll Cry If I Want To (2016) - Dr. Daniel Granger
- Should I Stay or Should I Go? (2016) - Dr. Daniel Granger
- The Night Children (2016) - Dr. Daniel Granger
- Hanging by a Thread (2016) - Dr. Daniel Granger
- The Woman Who Runs (2016) - Dr. Daniel Granger
- Fit for Work (2016) - Dr. Daniel Granger
- Man Up (2016) - Dr. Daniel Granger
- Me Before You (2016) - Dr. Daniel Granger
- Songs of Appraisal (2016) - Dr. Daniel Granger
- Age Concern (2016) - Dr. Daniel Granger
- Shadowland (2016) - Dr. Daniel Granger
- Mother's Ruin (2016) - Dr. Daniel Granger
- Pest (2016) - Dr. Daniel Granger
- Promises, Promises (2016) - Dr. Daniel Granger
- Trash (2016) - Dr. Daniel Granger
- What Goes Around (2016) - Dr. Daniel Granger
- 24 (2016) - Dr. Daniel Granger
- Triangle (2016) - Dr. Daniel Granger
- Martians (2016) - Dr. Daniel Granger
- The Rules of the Game (2016) - Dr. Daniel Granger
- A Ghost at the Feast (2016) - Dr. Daniel Granger
- Play Date (2016) - Dr. Daniel Granger
- Junction 10 (2016) - Dr. Daniel Granger
- A Taste of Home (2016) - Dr. Daniel Granger
- Right in Two (2016) - Dr. Daniel Granger
- Moving In (2016) - Dr. Daniel Granger
- Nighthawks: Part Two (2016) - Dr. Daniel Granger
- Nighthawks: Part One (2016) - Dr. Daniel Granger
- Roadkill (2016) - Dr. Daniel Granger
- A Good Man (2016) - Dr. Daniel Granger
- Without You (2016) - Dr. Daniel Granger
- Pudding (2015) - Dr. Daniel Granger
- Perennial (2015) - Dr. Daniel Granger
- From Daddy with Love (2015) - Dr. Daniel Granger
- Tinkle All the Way (2015) - Dr. Daniel Granger
- Favourites (2015) - Dr. Daniel Granger
- The Many Shades of Joan Gray (2015) - Dr. Daniel Granger
- The Power of You (2015) - Dr. Daniel Granger
- Vapour Trail (2015) - Dr. Daniel Granger
- Shunt (2015) - Dr. Daniel Granger
- In Death Do Us Meet (2015) - Dr. Daniel Granger
- Afternoon of the Living Dead (2015) - Dr. Daniel Granger
- Are You Kidding Me? (2015) - Dr. Daniel Granger
- About Time (2015) - Dr. Daniel Granger
- Working the Net (2015) - Dr. Daniel Granger
- Interpretations (2015) - Dr. Daniel Granger
- The Wrong Foot (2015) - Dr. Daniel Granger
- Best Laid Plans (2015) - Dr. Daniel Granger
- Who Knew? (2015) - Dr. Daniel Granger
- Where There's Hope (2015) - Dr. Daniel Granger
- In the Midst of Life (2015) - Dr. Daniel Granger
- A Handful of Dust (2015) - Dr. Daniel Granger
- Hitting the Wall (2015) - Dr. Daniel Granger
- Clarity (2015) - Dr. Daniel Granger
- Spectre of the Rose (2015) - Dr. Daniel Granger
- Time of My Life (2015) - Dr. Daniel Granger
- Conclusions (2015) - Dr. Daniel Granger
- Fallen Hero (2015) - Dr. Daniel Granger
- All the Time in the World (2015) - Dr. Daniel Granger
- Marrow (2015) - Dr. Daniel Granger
- Reawakening (2015) - Dr. Daniel Granger
- The Hatchling (2015) - Dr. Daniel Granger
- In Search of Happiness (2015) - Dr. Daniel Granger
- Big Girls Don't Cry (2015) - Dr. Daniel Granger
- Resilience (2015) - Dr. Daniel Granger
- The Reader (2015) - Dr. Daniel Granger
- The Heart of England (2015) - Dr. Daniel Granger
- Busted (2015) - Dr. Daniel Granger
- Sea Whispers (2015) - Dr. Daniel Granger
- Drop Dead (2015) - Dr. Daniel Granger
- Shambles (2015) - Dr. Daniel Granger
- The Letterbox (2015) - Dr. Daniel Granger
- Injecting a Little Spice (2015) - Dr. Daniel Granger
- Housemates (2015) - Dr. Daniel Granger
- Lady Brenda (2015) - Dr. Daniel Granger
- Slipping Through the Cracks (2015) - Dr. Daniel Granger
- Zero Tolerance (2015) - Dr. Daniel Granger
- Insignificant (2015) - Dr. Daniel Granger
- Blind Spot (2015) - Dr. Daniel Granger
- The Laughing Gnome (2015) - Dr. Daniel Granger
- Chef's Special (2015) - Dr. Daniel Granger
- Trust Me I'm a Doctor (2015) - Dr. Daniel Granger
- It (2015) - Dr. Daniel Granger
- A Quiet Life (2015) - Dr. Daniel Granger
- Mean Girls (2015) - Dr. Daniel Granger
- Climb Every Mountain (2015) - Dr. Daniel Granger
- Truth or Dare (2015) - Dr. Daniel Granger
- Ghost (2015) - Dr. Daniel Granger
- The Neighbours from Hull (2015) - Dr. Daniel Granger
- Sensitive Skin (2015) - Dr. Daniel Granger
- The Other Foot (2015) - Dr. Daniel Granger
- C Pass (2015) - Dr. Daniel Granger
- Fair Game (2015) - Dr. Daniel Granger
- Down and Up (2015) - Dr. Daniel Granger
- Father Figure (2015) - Dr. Daniel Granger
- Subsidence (2015) - Dr. Daniel Granger
- Little Brother (2015) - Dr. Daniel Granger
- Joint Lock (2015) - Dr. Daniel Granger
- Deeper (2015) - Dr. Daniel Granger
- Mystic Madge (2015) - Dr. Daniel Granger
- Flying Carpets (2015) - Dr. Daniel Granger
- Mods and Rockers (2015) - Dr. Daniel Granger
- A Spade A Spade (2015) - Dr. Daniel Granger
- Norman Is Upstairs (2015) - Dr. Daniel Granger
- Shining Light (2015) - Dr. Daniel Granger (voice, uncredited)
- L'Amore e la Morte (2015) - Dr. Daniel Granger
- Idolatory (2015) - Dr. Daniel Granger
- Touched by an Angel (2015) - Dr. Daniel Granger
- Fusion Food (2015) - Dr. Daniel Granger
- Angels and Demons (2015) - Dr. Daniel Granger
- Bad Influence (2015) - Dr. Daniel Granger
- Hollow Man (2015) - Dr. Daniel Granger
- The Kick Inside (2015) - Dr. Daniel Granger
- Arthur and Stan (2015) - Dr. Daniel Granger
- When the Heart Breaks (2015) - Dr. Daniel Granger
- Desperate Measures (2015) - Dr. Daniel Granger
- The Rat (2015) - Dr. Daniel Granger
- Crisis of Faith (2015) - Dr. Daniel Granger
- The Messenger (2015) - Dr. Daniel Granger
- Cosmic Rays (2015) - Dr. Daniel Granger
- Other Side of the Track (2015) - Dr. Daniel Granger
- Mrs Waverly's Winnings (2015) - Dr. Daniel Granger
- Child of Mine (2015) - Dr. Daniel Granger
- Put Away Childish Things (2015) - Dr. Daniel Granger
- Look Who's Talking (2015) - Dr. Daniel Granger
- Scoff (2015) - Dr. Daniel Granger
- The Week Out (2015) - Dr. Daniel Granger
- Not Ticking Boxes (2015) - Dr. Daniel Granger
- Between the Cracks (2015) - Dr. Daniel Granger
- Still Life (2015) - Dr. Daniel Granger
- I Don't Like Mondays (2015) - Dr. Daniel Granger
- Cakes and Ale (2014) - Dr. Daniel Granger
- Good Guys (2014) - Dr. Daniel Granger
- Right of Entry (2014) - Dr. Daniel Granger
- One of Those Days (2014) - Dr. Daniel Granger
- Choose Your Poison (2014) - Dr. Daniel Granger
- Lust for Life (2014) - Dr. Daniel Granger
- Niamh Donoghue (2014) - Dr. Daniel Granger
- Fear and Loathing (2014) - Dr. Daniel Granger
- A Foot Wrong (2014) - Dr. Daniel Granger
- Across Time (2014) - Dr. Daniel Granger
- Weirdo (2014) - Dr. Daniel Granger
- Sea Change (2014) - Dr. Daniel Granger
- Not Waving (2014) - Dr. Daniel Granger
- The Curse of the Mummy (2014) - Dr. Daniel Granger
- Unfinished Business (2014) - Dr. Daniel Granger
- Scullery Boy (2014) - Dr. Daniel Granger
- Whistle- (2014) - Dr. Daniel Granger
- The House (2014) - Dr. Daniel Granger
- Do No Harm (2014) - Dr. Daniel Granger
- Silent Partners (2014) - Dr. Daniel Granger
- Mysterious Ways (2014) - Dr. Daniel Granger
- Pet Project (2014) - Dr. Daniel Granger
- Coping (2014) - Dr. Daniel Granger
- I'm Ready for My Close-Up Now (2014) - Dr. Daniel Granger
- Great Expectations (2014) - Dr. Daniel Granger
- All Shook Up (2014) - Dr. Daniel Granger
- Going Home (2014) - Dr. Daniel Granger
- Wasted (2014) - Dr. Daniel Granger
- Rescue Me (2014) - Dr. Daniel Granger
- Truth Be Told (2014) - Dr. Daniel Granger
- Toxic (2014) - Dr. Daniel Granger
- Waiting (2014) - Dr. Daniel Granger
- Time Out (2014) - Dr. Daniel Granger
- Root of All Evil (2014) - Dr. Daniel Granger
- More Like Clouds Than Stars (2014) - Dr. Daniel Granger
- Life Story (2014) - Dr. Daniel Granger
- Signs (2014) - Dr. Daniel Granger
- The Girl in the Photograph (2014) - Dr. Daniel Granger
- The Loneliness of the Long Distance Lorry Driver (2014) - Dr. Daniel Granger
- Love Is a Battlefield (2014) - Dr. Daniel Granger
- Flipping Cats (2014) - Dr. Daniel Granger
- Special (2014) - Dr. Daniel Granger
- While the Cat's Away (2014) - Dr. Daniel Granger
- Green Eyed Monsters (2014) - Dr. Daniel Granger
- Buttoned Up (2014) - Dr. Daniel Granger
- A Kind of Magic (2014) - Dr. Daniel Granger
- Starting Over (2014) - Dr. Daniel Granger
- Unsolved Mysteries (2014) - Dr. Daniel Granger
- The Gordian Knot (2014) - Dr. Daniel Granger
- The Good Doctor (2014) - Dr. Daniel Granger
- Baked (2014) - Dr. Daniel Granger
- Turn in the Road (2014) - Dr. Daniel Granger
- What Lies Beneath (2014) - Dr. Daniel Granger
- Author, Author (2014) - Dr. Daniel Granger
- The Wicca Man (2014) - Dr. Daniel Granger
- Breaking the Silence (2014) - Dr. Daniel Granger
- Judge and Jury (2014) - Dr. Daniel Granger
- Responsible Adult (2014) - Dr. Daniel Granger
- Sacrifice (2014) - Dr. Daniel Granger
- The Kiss (2014) - Dr. Daniel Granger
- Modern Family (2014) - Dr. Daniel Granger
- A Rock and a Hard Place (2014) - Dr. Daniel Granger
- Dorian Blue (2014) - Dr. Daniel Granger
- The Call of Duty (2014) - Dr. Daniel Granger
- Electric Dreams (2014) - Dr. Daniel Granger
- Just Deserts (2014) - Dr. Daniel Granger
- A Blind Eye (2014) - Dr. Daniel Granger
- Land of Sunshine (2014) - Dr. Daniel Granger
- Less Than Meets the Eye (2014) - Dr. Daniel Granger
- The Crazy World of Vegetables (2014) - Dr. Daniel Granger
- Sometimes It Snows in April (2014) - Dr. Daniel Granger
- Crikey! (2014) - Dr. Daniel Granger
- Banana Bite (2014) - Dr. Daniel Granger
- Two Roads (2014) - Dr. Daniel Granger
- Golden Girl (2014) - Dr. Daniel Granger
- The Inheritance (2014) - Dr. Daniel Granger
- Unforgettable (2014) - Dr. Daniel Granger
- Sweet Smell of Success (2014) - Dr. Daniel Granger
- Old Wounds (2014) - Dr. Daniel Granger
- Fairy Gold (2014) - Dr. Daniel Granger
- The Low Ground (2014) - Dr. Daniel Granger
- The Moral High Ground (2014) - Dr. Daniel Granger
- A Helping Hand (2014) - Dr. Daniel Granger
- Made in Heaven (2014) - Dr. Daniel Granger
- The Way, the Truth and the Lie (2014) - Dr. Daniel Granger
- About the Boy (2014) - Dr. Daniel Granger
- Little White Lies (2014) - Dr. Daniel Granger
- Hamstrung (2014) - Dr. Daniel Granger
- Destiny (2014) - Dr. Daniel Granger
- For Whom the Bell Tolls (2014) - Dr. Daniel Granger
- Small Favours (2014) - Dr. Daniel Granger
- La Cosa Nose (2014) - Dr. Daniel Granger
- Moving On (2014) - Dr. Daniel Granger (credit only)
- Love's Young Dream (2014) - Dr. Daniel Granger
- The Real Dr Granger (2014) - Dr. Daniel Granger
- Quick Fingered (2014) - Dr. Daniel Granger
- It Fits! It Fits! (2013) - Dr. Daniel Granger
- One Man's Trash (2013) - Dr. Daniel Granger
- Love to Hate You (2013) - Dr. Daniel Granger
- Plan B (2013) - Dr. Daniel Granger
- Waiting for Andre (2013) - Dr. Daniel Granger
- Second Chance (2013) - Dr. Daniel Granger
- Raking the Ashes (2013) - Dr. Daniel Granger
- Dragon (2013) - Dr. Daniel Granger
- The House on Coppertree Hill (2013) - Dr. Daniel Granger
- The First Rule of Dad's Club (2013) - Dr. Daniel Granger
- The Way of the Warrior (2013) - Dr. Daniel Granger
- Forever Young (2013) - Dr. Daniel Granger
- My Girl (2013) - Dr. Daniel Granger
- Hush (2013) - Dr. Daniel Granger
- Too Much to Swallow (2013) - Dr. Daniel Granger
- Family Planning (2013) - Dr. Daniel Granger
- Medicinal Use Only (2013) - Dr. Daniel Granger
- Control (2013) - Dr. Daniel Granger
- Tender Loins (2013) - Dr. Daniel Granger
- Gemma (2013) - Dr. Daniel Granger
- Northanger Bungalow (2013) - Dr. Daniel Granger
- Austenland: Part Two (2013) - Dr. Daniel Granger / Fitzwilliam Darcy
- Austenland: Part One (2013) - Dr. Daniel Granger / Fitzwilliam Darcy
- Floss (2013) - Dr. Daniel Granger
- A Different Page (2013) - Dr. Daniel Granger
- Curtain Call (2013) - Dr. Daniel Granger
- Manning Up (2013) - Dr. Daniel Granger
- Alone (2013) - Dr. Daniel Granger
- Child Proof (2013) - Dr. Daniel Granger
- Happy Families (2013) - Dr. Daniel Granger
- Wrong Rooms (2013) - Dr. Daniel Granger
- One Good Turn (2013) - Dr. Daniel Granger
- Collateral Damage (2013) - Dr. Daniel Granger
- War Zone: Part Two (2013) - Dr. Daniel Granger
- Bittersweet (2013) - Dr. Daniel Granger
- The Edge (2013) - Dr. Daniel Granger
- Candid Camera (2013) - Dr. Daniel Granger
- The Look of Love (2013) - Dr. Daniel Granger
- WLTM (2013) - Dr. Daniel Granger
- Mother's Choice (2013) - Dr. Daniel Granger
- Release (2013) - Dr. Daniel Granger
- Parallel Universes (2013) - Dr. Daniel Granger
- A Slight Misunderstanding (2013) - Dr. Daniel Granger
- Kick (2013) - Dr. Daniel Granger
- Lost Souls (2013) - Dr. Daniel Granger
- Whose Closet Is It Anyway? (2013) - Dr. Daniel Granger
- Antenatal (2013) - Dr. Daniel Granger
- Fallen Angels (2013) - Dr. Daniel Granger
- A Thin Line (2013) - Dr. Daniel Granger
- Someone Else's Shoes (2013) - Dr. Daniel Granger
- 20 Million Miles to Letherbridge (2013) - Dr. Daniel Granger
- Goodbye Yellow Brick Road (2013) - Dr. Daniel Granger
- Past Imperfect (2013) - Dr. Daniel Granger
- Dangerous Liaison (2013) - Dr. Daniel Granger
- A Fair Exchange (2013) - Dr. Daniel Granger
- Older Then (2013) - Dr. Daniel Granger
- Cactus (2013) - Dr. Daniel Granger
- Santa Ranter (2013) - Dr. Daniel Granger
- Break in News (2013) - Dr. Daniel Granger
- Nowhere to Go (2013) - Dr. Daniel Granger
- Crash Barrier (2013) - Dr. Daniel Granger
- Where R U? (2013) - Dr. Daniel Granger
- Sweet Sixteen (2013) - Dr. Daniel Granger
- The Sucker List (2013) - Dr. Daniel Granger
- Perfect (2013) - Dr. Daniel Granger
- Fox on the Run (2013) - Dr. Daniel Granger
- The Final Bell (2013) - Dr. Daniel Granger
- The Grapevine (2013) - Dr. Daniel Granger
- The Gift Next Door (2013) - Dr. Daniel Granger
- The Liars of Letherbridge (2013) - Dr. Daniel Granger
- Talented Kid (2013) - Dr. Daniel Granger
- Potato Head (2013) - Dr. Daniel Granger
- The Lean (2013) - Dr. Daniel Granger
- Young Love (2013) - Dr. Daniel Granger
- Truth and Reconcilliation (2013) - Dr. Daniel Granger
- All's Fair (2013) - Dr. Daniel Granger
- The Hider in the House (2013) - Dr. Daniel Granger
- The Punch & Judy Man (2013) - Dr. Daniel Granger
- One Got Away (2013) - Dr. Daniel Granger
- Motherly Love (2013) - Dr. Daniel Granger
- Telling (2013) - Dr. Daniel Granger
- Begins at Home (2013) - Dr. Daniel Granger
- Camper Van of Love (2013) - Dr. Daniel Granger
- Crossing the Line (2013) - Dr. Daniel Granger
- Tea for Three (2013) - Dr. Daniel Granger
- Seeing the Light (2013) - Dr. Daniel Granger
- The Story of My Life (2013) - Dr. Daniel Granger
- K6 (2013) - Dr. Daniel Granger
- Wild Justice (2013) - Dr. Daniel Granger
- Fifty Shades of Beige (2013) - Dr. Daniel Granger
- Swings and Roundabouts (2013) - Dr. Daniel Granger
- D-Day (2013) - Dr. Daniel Granger
- Changes (2013) - Dr. Daniel Granger
- Kiss and Tell (2013) - Dr. Daniel Granger
- Letting Go (2013) - Dr. Daniel Granger
- Job's Worth (2013) - Dr. Daniel Granger
- The Good Father (2013) - Dr. Daniel Granger
- Little Miss Letherbridge (2013) - Dr. Daniel Granger
- Something Extra (2013) - Dr. Daniel Granger
- Monster (2013) - Dr. Daniel Granger
- Please Hold (2013) - Dr. Daniel Granger
- Grit (2013) - Dr. Daniel Granger
- Over a Barrel (2013) - Dr. Daniel Granger
- Rifts & Gifts (2012) - Dr. Daniel Granger
- Ho Ho Flipping Ho (2012) - Dr. Daniel Granger
- The First Among Equals (2012) - Dr. Daniel Granger
- Love Scars (2012) - Dr. Daniel Granger
- Seconds Away (2012) - Dr. Daniel Granger
- The Pain and the Itch (2012) - Dr. Daniel Granger
- Home Free (2012) - Dr. Daniel Granger
- Treason's Tell (2012) - Dr. Daniel Granger
- The Collectors (2012) - Dr. Daniel Granger
- A Parent Thing (2012) - Dr. Daniel Granger
- Desperately Seeking Melanie (2012) - Dr. Daniel Granger
- Simple (2012) - Dr. Daniel Granger
- White Coat (2012) - Dr. Daniel Granger
- Mum's a Word (2012) - Dr. Daniel Granger
- Hello and Goodbye (2012) - Dr. Daniel Granger
- The Artist (2012) - Dr. Daniel Granger
- Piano Man (2012) - Dr. Daniel Granger
- Homecoming (2012) - Dr. Daniel Granger
- Third Party (2012) - Dr. Daniel Granger
- The Devil You Know (2012) - Dr. Daniel Granger
- Four in a Bed (2012) - Dr. Daniel Granger
- Amusee Bouche (2012) - Dr. Daniel Granger
- Sweetmeats (2012) - Dr. Daniel Granger
- The Way to a Man's Heart (2012) - Dr. Daniel Granger
- Blue Eyed Boy (2012) - Dr. Daniel Granger
- Here (2012) - Dr. Daniel Granger
- The Frighteners (2012) - Dr. Daniel Granger
- Walter (2012) - Dr. Daniel Granger
- Good Citizens (2012) - Dr. Daniel Granger
- Judging Books (2012) - Dr. Daniel Granger
- A Broad Church (2012) - Dr. Daniel Granger
- Nice Packet (2012) - Dr. Daniel Granger
- Indian Smyth (2012) - Dr. Daniel Granger
- Sentence (2012) - Dr. Daniel Granger
- Catflap (2012) - Dr. Daniel Granger
- If a Tree Falls (2012) - Dr. Daniel Granger
- Now They'll Sleep (2012) - Dr. Daniel Granger
- Head Screwed On (2012) - Dr. Daniel Granger
- Sweet Surrender (2012) - Dr. Daniel Granger
- Survivors (2012) - Dr. Daniel Granger
- Something on the Air (2012) - Dr. Daniel Granger
- The Stranger (2012) - Dr. Daniel Granger (voice, uncredited)
- Life's Too Short (2012) - Dr. Daniel Granger
- Matthew & Son (2012) - Dr. Daniel Granger
- Those Were the Days (2012) - Dr. Daniel Granger
- Contact (2012) - Dr. Daniel Granger
- Jerusalem (2012) - Dr. Daniel Granger (uncredited)
- Dia De Los Muertos (2012) - Dr. Daniel Granger
- Smash the System (2012) - Dr. Daniel Granger
- The Player (2012) - Dr. Daniel Granger
- myperfectm8.com (2012) - Dr. Daniel Granger
- Venom (2012) - Dr. Daniel Granger
- Carry on Cruising (2012) - Dr. Daniel Granger
- Legacy (2012) - Dr. Daniel Granger
- My Cherie Amour (2012) - Dr. Daniel Granger
- Testament (2012) - Dr. Daniel Granger
- The Morning After the Night of the Living Dead (2012) - Dr. Daniel Granger
- Acting Strangely (2012) - Dr. Daniel Granger
- Secrets of the Heart (2012) - Dr. Daniel Granger
- High-Flyer (2012) - Dr. Daniel Granger
- Wind Up (2012) - Dr. Daniel Granger
- Just the Way You Are (2012) - Dr. Daniel Granger
- The Lunatics, the Lover and the Poet (2012) - Dr. Daniel Granger
- Being Your Slave (2012) - Dr. Daniel Granger
- Friend and Neighbour (2012) - Dr. Daniel Granger
- A Good Boy (2012) - Dr. Daniel Granger
- Pass Notes (2012) - Dr. Daniel Granger
- Upper Crust (2012) - Dr. Daniel Granger
- A Little on the Side (2012) - Dr. Daniel Granger
- Reality Check (2012) - Dr. Daniel Granger
- Bursting Balloons (2012) - Dr. Daniel Granger
- A Suburban Affair (2012) - Dr. Daniel Granger
- Full Time (2012) - Dr. Daniel Granger
- Dinosaurs (2012) - Dr. Daniel Granger
- The Promise (2012) - Dr. Daniel Granger
- Stuck (2012) - Dr. Daniel Granger
- Let Me Shipwreck (2012) - Dr. Daniel Granger
- Puff (2012) - Dr. Daniel Granger
- Only the Truth (2012) - Dr. Daniel Granger
- Nothing Ventured (2012) - Dr. Daniel Granger
- Cut Off: Part Two (2012) - Dr. Daniel Granger
- Cut Off: Part One (2012) - Dr. Daniel Granger
- Daddy Cool (2012) - Dr. Daniel Granger
- Anger Management (2012) - Dr. Daniel Granger
- Every End Has a Start (2012) - Dr. Daniel Granger
- The Hills (2012) - Dr. Daniel Granger
- Crazy Little Thing Called Love (2012) - Dr. Daniel Granger
- Last Tango (2012) - Dr. Daniel Granger
- House Call (2012) - Dr. Daniel Granger
- Grey Matters (2012) - Dr. Daniel Granger
- The Ones We Leave Behind (2012) - Dr. Daniel Granger
- A Taste of Honey (2012) - Dr. Daniel Granger
- Lovesick (2012) - Dr. Daniel Granger
- It Had to be You (2012) - Dr. Daniel Granger
- Perfect Storm (2012) - Dr. Daniel Granger
- The Morning After and the Night Before (2012) - Dr. Daniel Granger
- Static (2012) - Dr. Daniel Granger
- Appearances (2012) - Dr. Daniel Granger
- Denial (2012) - Dr. Daniel Granger
- The Next Level (2012) - Dr. Daniel Granger
- Great Expectations (2012) - Dr. Daniel Granger
- Baby Steps (2012) - Dr. Daniel Granger
- Scratch the Surface (2012) - Dr. Daniel Granger
- The Cat's Meow (2012) - Dr. Daniel Granger
- What Lies Beneath (2012) - Dr. Daniel Granger
- Judgement Day (2012) - Dr. Daniel Granger
- Freegan to Choose (2012) - Dr. Daniel Granger
- Gimme a Break (2012) - Dr. Daniel Granger
- One Under (2012) - Dr. Daniel Granger
- Yesterday (2012) - Dr. Daniel Granger
- Tomorrow (2012) - Dr. Daniel Granger
- War of the Worlds (2012) - Dr. Daniel Granger
- Mr Fitch Comes Home (2012) - Dr. Daniel Granger
- Lebkucken vs Papparkakor (2011) - Dr. Daniel Granger
- The Season to Be Jolly (2011) - Dr. Daniel Granger
- No Secret So Close (2011) - Dr. Daniel Granger
- By Hook or by Crook (2011) - Dr. Daniel Granger
- Hitting the Wall (2011) - Dr. Daniel Granger
- Blind Spot (2011) - Dr. Daniel Granger
- Striking Out (2011) - Dr. Daniel Granger
- An Uneasy Harmony (2011) - Dr. Daniel Granger
- Manhandled (2011) - Dr. Daniel Granger
- Visions (2011) - Dr. Daniel Granger
- Future Perfect (2011) - Dr. Daniel Granger
- A Woman Scorned (2011) - Dr. Daniel Granger
- The Beast Within (2011) - Dr. Daniel Granger
- Boyz in da Wood (2011) - Dr. Daniel Granger
- The Man (2011) - Dr. Daniel Granger
- The Bulge (2011) - Dr. Daniel Granger
- Dead or Alive (2011) - Dr. Daniel Granger
- Parts and Fitters (2011) - Dr. Daniel Granger
- Cuckoo (2011) - Dr. Daniel Granger
- Dougal and the Factory: Part One (2011) - Dr. Daniel Granger
- R.I.P. (2011) - Dr. Daniel Granger
- Last Stop: This Town (2011) - Dr. Daniel Granger
- Gotcha! (2011) - Dr. Daniel Granger
- Anything You Say (2011) - Dr. Daniel Granger
- Reality Check (2011) - Dr. Daniel Granger
- Inviolate (2011) - Dr. Daniel Granger
- Sticky and Sweet (2011) - Dr. Daniel Granger
- Proof (2011) - Dr. Daniel Granger
- Whip Hand (2011) - Dr. Daniel Granger
- Choice (2011) - Dr. Daniel Granger
- Footloose (2011) - Dr. Daniel Granger
- Pulp Friction (2011) - Dr. Daniel Granger
- Murder Sleep (2011) - Dr. Daniel Granger
- Nobody's Perfect (2011) - Dr. Daniel Granger
- The Good Daughter (2011) - Dr. Daniel Granger
- Dirty Linen (2011) - Dr. Daniel Granger
- Out of the Loop (2011) - Dr. Daniel Granger
- Who's the Daddy? (2011) - Dr. Daniel Granger
- Message in a Bottle (2011) - Dr. Daniel Granger
- Forgiven (2011) - Dr. Daniel Granger
- Life Without Yum-Yum (2011) - Dr. Daniel Granger
- Scars (2011) - Dr. Daniel Granger
- Footsteps (2011) - Dr. Daniel Granger
- You People (2011) - Dr. Daniel Granger
- Safe Home (2011) - Dr. Daniel Granger
- Storm in a Teacup (2011) - Dr. Daniel Granger
- Decent People (2011) - Dr. Daniel Granger
- Best Laid Plans (2011) - Dr. Daniel Granger
- Glad Rags (2011) - Dr. Daniel Granger
- Tail to Tow (2011) - Dr. Daniel Granger
- Welcome to My World (2011) - Dr. Daniel Granger
- Pride and Prejudice (2011) - Dr. Daniel Granger
- Someone to Love (2011) - Dr. Daniel Granger
- Now or Never (2011) - Dr. Daniel Granger
- Pink and Blue (2011) - Dr. Daniel Granger
- Coming of Age (2011) - Dr. Daniel Granger
- Poison Ivy (2011) - Dr. Daniel Granger
- Defying Gravity (2011) - Dr. Daniel Granger
- Cassandra (2011) - Dr. Daniel Granger
- The Last Waltz (2011) - Dr. Daniel Granger
- Smoke and Flames (2011) - Dr. Daniel Granger
- Family Matters (2011) - Dr. Daniel Granger
- You Gotta Have Faith (2011) - Dr. Daniel Granger
- Like Father (2011) - Dr. Daniel Granger
- Seize the Day (2011) - Dr. Daniel Granger
- Awake (2011) - Dr. Daniel Granger
- Moot Point (2011) - Dr. Daniel Granger
- Blind (2011) - Dr. Daniel Granger
- Over the Rainbow (2011) - Dr. Daniel Granger
- Because You're Mine (2011) - Dr. Daniel Granger
- Payback (2011) - Dr. Daniel Granger
- Mr Right (2011) - Dr. Daniel Granger
- Covers (2011) - Dr. Daniel Granger
- The Lonely Woman (2011) - Dr. Daniel Granger
- The Finishing Touch (2011) - Dr. Daniel Granger
- The Asian & the Lesbian (2011) - Dr. Daniel Granger
- The Path to Life (2011) - Dr. Daniel Granger
- Once Upon a Time (2011) - Dr. Daniel Granger
- Gods and Gurus (2011) - Dr. Daniel Granger
- The Other Side of the Wall (2011) - Dr. Daniel Granger
- Lord Letherbridge (2011) - Dr. Daniel Granger
- Light Blue Touch Paper (2011) - Dr. Daniel Granger
- Labyrinth (2011) - Dr. Daniel Granger
- Charade (2011) - Dr. Daniel Granger
- Wrong Identity (2011) - Dr. Daniel Granger
- Spite Club (2011) - Dr. Daniel Granger
- Doric's Column (2011) - Dr. Daniel Granger
- Truth or Dare (2011) - Dr. Daniel Granger
- Just Like a Woman (2011) - Dr. Daniel Granger
- Bad Heston: Part One (2011) - Dr. Daniel Granger
- Friday I'm in Love (2011) - Dr. Daniel Granger
- Brothers (2011) - Dr. Daniel Granger
- Smoke and Mirrors (2011) - Dr. Daniel Granger
- Thanks for the Memories (2011) - Dr. Daniel Granger
- Prestige (2011) - Dr. Daniel Granger
- A Life in the Day (2011) - Dr. Daniel Granger
- Dressed as Lamb (2011) - Dr. Daniel Granger
- The Last Angel Cake (2011) - Dr. Daniel Granger
- Scratching an Itch (2011) - Dr. Daniel Granger
- Green Shoots (2011) - Dr. Daniel Granger
- Hush Little Baby (2011) - Dr. Daniel Granger
- People Are Strange (2011) - Dr. Daniel Granger
- Chelsea Girl (2011) - Dr. Daniel Granger
- Six Feet Under (2011) - Dr. Daniel Granger
- Relax and Rejuvenate (2011) - Dr. Daniel Granger
- Jealous Girl (2011) - Dr. Daniel Granger
- The Hoarse Whisperer (2011) - Dr. Daniel Granger
- There (2011) - Dr. Daniel Granger
- The Abnormal Heart (2011) - Dr. Daniel Granger
- No Regrets (2011) - Dr. Daniel Granger
- Cinderellas (2011) - Dr. Daniel Granger
- Yes M'Lady (2011) - Dr. Daniel Granger
- Happy Days (2011) - Dr. Daniel Granger
- Elsewhere (2011) - Dr. Daniel Granger
- Field Day (2011) - Dr. Daniel Granger
- Strange Currency (2011) - Dr. Daniel Granger
- Ladies Who Lunch (2011) - Dr. Daniel Granger
- Quarantine (2011) - Dr. Daniel Granger
- Fit as a Fiddle (2011) - Dr. Daniel Granger
- Kings and Queens (2011) - Dr. Daniel Granger
- Sympathy for the Devil (2011) - Dr. Daniel Granger
- Ab Flab (2011) - Dr. Daniel Granger
- The Nun's Tale (2011) - Dr. Daniel Granger
- The Sparkling Spirit (2011) - Dr. Daniel Granger
- The Sickest Kiss (2011) - Dr. Daniel Granger
- Ring Me, Marry Me, Text Me, Kill Me (2011) - Dr. Daniel Granger
- White Out (2011) - Dr. Daniel Granger
- My Hero (2011) - Dr. Daniel Granger
- The Cradle Rocks (2011) - Dr. Daniel Granger
- Born Evil (2011) - Dr. Daniel Granger
- End of the Line (2011) - Dr. Daniel Granger
- An Inspector Calls (2011) - Dr. Daniel Granger
- Cocktails for Two (2011) - Dr. Daniel Granger
- Candidate (2011) - Dr. Daniel Granger
- Signs and Wonders (2011) - Dr. Daniel Granger
- These Boots (2010) - Dr. Daniel Granger
- From a Previous Marriage (2010) - Dr. Daniel Granger
- Beautiful Sasha 25 xxx (2010) - Dr. Daniel Granger
- Inside My Head (2010) - Dr. Daniel Granger
- The Living Gaylights (2010) - Delix
- The Caring Business (2010) - Dr. Daniel Granger
- There Must Be an Angel (2010) - Dr. Daniel Granger
- Everybody Hurts (2010) - Dr. Daniel Granger
- Tough Enough (2010) - Dr. Daniel Granger
- Martha Loves George (2010) - Dr. Daniel Granger
- A Rocky Road (2010) - Dr. Daniel Granger
- The Men Who Came to Dinner (2010) - Dr. Daniel Granger
- Encounters (2010) - Dr. Daniel Granger
- Sonata (2010) - Dr. Daniel Granger
- Tiny Whispers (2010) - Dr. Daniel Granger
- The Memory of Water (2010) - Dr. Daniel Granger
- Carousel: Part 5 (2010) - Dr. Daniel Granger
- Carousel: Part 4 (2010) - Dr. Daniel Granger
- Carousel: Part 3 (2010) - Dr. Daniel Granger
- Carousel: Part 2 (2010) - Dr. Daniel Granger
- Carousel: Part 1 (2010) - Dr. Daniel Granger
- Fire and Water (2010) - Dr. Daniel Granger
- 24-7 (2010) - Dr. Daniel Granger
- Boyo (2010) - Dr. Daniel Granger
- Ed (2010) - Dr. Daniel Granger
- The Flood (2010) - Dr. Daniel Granger
- Mad Hatters (2010) - Dr. Daniel Granger
- Keep it in the Trade (2010) - Dr. Daniel Granger
- Close to Home (2010) - Dr. Daniel Granger
- No Love Lost (2010) - Dr. Daniel Granger
- Love You to Death (2010) - Dr. Daniel Granger
- Von Man Trap (2010) - Dr. Daniel Granger
- Under a Gooseberry Bush (2010) - Dr. Daniel Granger
- Good Clean Fun (2010) - Dr. Daniel Granger
- Two Marriages (2010) - Dr. Daniel Granger
- Bonkers (2010) - Dr. Daniel Granger
- Off the Wagon (2010) - Dr. Daniel Granger
- The Price (2010) - Dr. Daniel Granger
- Something Evil (2010) - Dr. Daniel Granger
- La La La (Not Listening) (2010) - Dr. Daniel Granger
- The Trainee: Part Two (2010) - Dr. Daniel Granger
- The Trainee: Part One (2010) - Dr. Daniel Granger
- Hanging On (2010) - Dr. Daniel Granger
- A Boy Called Granddad (2010) - Dr. Daniel Granger
- Double Top (2010) - Dr. Daniel Granger
- Frozen (2010) - Dr. Daniel Granger
- Standing Up (2010) - Dr. Daniel Granger
- A Call of Nature (2010) - Dr. Daniel Granger
- Poetic Justice (2010) - Dr. Daniel Granger
- Canute (2010) - Dr. Daniel Granger
- The Long Way Round: Part Two (2010) - Dr. Daniel Granger
- The Long Way Round: Part One (2010) - Dr. Daniel Granger
- Time to Go (2010) - Dr. Daniel Granger
- Wedded Miss (2010) - Dr. Daniel Granger
- Daddy's Home (2010) - Dr. Daniel Granger
- Small Town Hero (2010) - Dr. Daniel Granger
- Happy Place (2010) - Dr. Daniel Granger
- Peace, Love and Understanding (2010) - Dr. Daniel Granger
- Visible Wounds (2010) - Dr. Daniel Granger
- How Green Is Your Home? (2010) - Dr. Daniel Granger
- Some Like It Hot (2010) - Dr. Daniel Granger
- Gibberish (2010) - Dr. Daniel Granger
- Tuning in the Shine (2010) - Dr. Daniel Granger
- Who's Coming to Dinner? (2010) - Dr. Daniel Granger
- Through a Glass Darkly (2010) - Dr. Daniel Granger
- Love Thy Neighbour (2010) - Dr. Daniel Granger
- Daddy Un-Cool (2010) - Dr. Daniel Granger
- Legacy (2010) - Dr. Daniel Granger
- A Nod and a Wink (2010) - Dr. Daniel Granger
- Class Act (2010) - Dr. Daniel Granger
- You Will Survive (2010) - Dr. Daniel Granger
- Past Tense (2010) - Dr. Daniel Granger
- Domo Arigato, Super San (2010) - Dr. Daniel Granger
- Me Not I (2010) - Dr. Daniel Granger
- Pass the Parcel (2010) - Dr. Daniel Granger
- Shuffle, Ball, Change (2010) - Dr. Daniel Granger
- Heaven, I'm in Heaven (2010) - Dr. Daniel Granger
- The Last Hurrah (2010) - Dr. Daniel Granger
- The Tiptoe of Expectation (2010) - Dr. Daniel Granger
- Burning the Candle (2010) - Dr. Daniel Granger
- Pound of Flesh (2010) - Dr. Daniel Granger
- The Loneliness of the Long Distance Unicyclist (2010) - Dr. Daniel Granger
- Consequences (2010) - Dr. Daniel Granger
- Street Life (2010) - Dr. Daniel Granger
- Lady Luck (2010) - Dr. Daniel Granger
- Power of Speech (2010) - Dr. Daniel Granger
- All Our Yesterdays (2010) - Dr. Daniel Granger
- Baby Love (2010) - Dr. Daniel Granger
- The False Heart (2010) - Dr. Daniel Granger
- Monday Monday (2010) - Dr. Daniel Granger
- Guilty (2010) - Dr. Daniel Granger
- Best Laid Plans (2010) - Dr. Daniel Granger
- Digging for Gold (2010) - Dr. Daniel Granger
- Two's Company (2010) - Dr. Daniel Granger
- Synergy (2010) - Dr. Daniel Granger
- Mystery Tour (2010) - Dr. Daniel Granger
- Neighbourhood Watch (2010) - Dr. Daniel Granger
- Mirror (2010) - Dr. Daniel Granger
- A Happy Ending (2010) - Dr. Daniel Granger
- Mother's Help (2010) - Dr. Daniel Granger
- Risky Business (2010) - Dr. Daniel Granger
- Fear of the Dark: Part Two (2010) - Dr. Daniel Granger
- A Child Called Moon (2010) - Dr. Daniel Granger
- Occupational Hazards (2010) - Dr. Daniel Granger
- Relative Strangers (2010) - Dr. Daniel Granger
- Birth of the Blues (2010) - Dr. Daniel Granger
- Hell Hath No Fury (2010) - Dr. Daniel Granger
- Dead Weird (2010) - Dr. Daniel Granger
- My Best Effort (2010) - Dr. Daniel Granger
- Bleeding (2010) - Dr. Daniel Granger
- 6 Underground (2010) - Dr. Daniel Granger
- Skunk Show (2010) - Dr. Daniel Granger
- When We Were Young (2010) - Dr. Daniel Granger
- Unmoved (2010) - Dr. Daniel Granger
- The Others (2010) - Dr. Daniel Granger
- Rebecca's Dream (2010) - Dr. Daniel Granger
- Eyes Open (2010) - Dr. Daniel Granger
- Yetis on the Golf Course (2010) - Dr. Daniel Granger
- Bad ABBA (2010) - Dr. Daniel Granger
- To Be Perfect (2010) - Dr. Daniel Granger
- Too Little, Too Late (2010) - Dr. Daniel Granger
- Angel (2010) - Dr. Daniel Granger
- Love Lies Bleeding (2010) - Dr. Daniel Granger
- A Pill for Every Ill (2010) - Dr. Daniel Granger
- The Bigger Man (2010) - Dr. Daniel Granger
- The Long and Short of It (2010) - Dr. Daniel Granger
- Good for the Soul (2010) - Dr. Daniel Granger
- Mr Donormight (2010) - Dr. Daniel Granger
- Hasta La Vista (2010) - Dr. Daniel Granger
- Master of the Universe: Thursday - Judgement Day (2010) - Dr. Daniel Granger
- Master of the Universe: Wednesday (2010) - Dr. Daniel Granger
- Master of the Universe: Tuesday (2010) - Dr. Daniel Granger
- Master of the Universe: Monday (2010) - Dr. Daniel Granger
- Letting Go (2010) - Dr. Daniel Granger
- Divide and Conquer (2010) - Dr. Daniel Granger
- A Taste of Freedom (2010) - Dr. Daniel Granger
- Mixed Doubles (2010) - Dr. Daniel Granger
- Reckless (2010) - Dr. Daniel Granger
- Primes and Misdemeanours (2010) - Dr. Daniel Granger
- Lying for Britain (2010) - Dr. Daniel Granger
- Basting the Turkey (2010) - Dr. Daniel Granger
- The Standstill (2010) - Dr. Daniel Granger
- Swansong (2010) - Dr. Daniel Granger
- Mystery at Moot Point (2010) - Dr. Daniel Granger
- Cold Comfort (2009) - Dr. Daniel Granger
- Mistletoe, Sushi and Mulled Wine (2009) - Dr. Daniel Granger
- O Christmas Tree (2009) - Dr. Daniel Granger
- A Little of What you Fancy (2009) - Dr. Daniel Granger
- Equally Cursed and Blessed (2009) - Dr. Daniel Granger
- Sick of Trying (2009) - Dr. Daniel Granger
- Harry: A Decorous Death (2009) - Dr. Daniel Granger
- Harry: Architect of Fortune (2009) - Dr. Daniel Granger
- Pictures of You (2009) - Dr. Daniel Granger
- Food, Love and Money (2009) - Dr. Daniel Granger
- Up the Garden Path (2009) - Dr. Daniel Granger
- Shackled (2009) - Dr. Daniel Granger
- Great Expectations (2009) - Dr. Daniel Granger
- Blind Faith (2009) - Dr. Daniel Granger
- Family Values (2009) - Dr. Daniel Granger
- Slice of Life (2009) - Dr. Daniel Granger
- Rivals (2009) - Dr. Daniel Granger
- Baby Love (2009) - Dr. Daniel Granger
- Leaving God (2009) - Dr. Daniel Granger
- A Manny About the House (2009) - Dr. Daniel Granger
- I'll Keep Holding On (2009) - Dr. Daniel Granger
- Mr Jelly (2009) - Dr. Daniel Granger
- Nobody (2009) - Dr. Daniel Granger
- Billy Boy (2009) - Dr. Daniel Granger
- Guilty Party (2009) - Dr. Daniel Granger
- The Black Widow (2009) - Dr. Daniel Granger
- Wake Up Call (2009) - Dr. Daniel Granger
- The Good Cowboy (2009) - Dr. Daniel Granger
- Teotwawki (2009) - Dr. Daniel Granger
- Harry: The Arrow Files (2009) - Dr. Daniel Granger
- The Open Road (2009) - Dr. Daniel Granger
- Maternal Instincts (2009) - Dr. Daniel Granger
- Shadow (2009) - Dr. Daniel Granger
- Guidance (2009) - Dr. Daniel Granger
- Basic Instincts (2009) - Dr. Daniel Granger
- All That Glitters (2009) - Dr. Daniel Granger
- If You Love Somebody (2009) - Dr. Daniel Granger
- Clowntime Is Over (2009) - Dr. Daniel Granger
- Empty Nest (2009) - Dr. Daniel Granger
- In the Cold Hard Light of Day (2009) - Dr. Daniel Granger
- Face to Face (2009) - Dr. Daniel Granger
- The People at the Top of the Stairs (2009) - Dr. Daniel Granger
- Hot Milk and Butterscotch (2009) - Dr. Daniel Granger
- It's Good to Talk (2009) - Dr. Daniel Granger
- No Way Out (2009) - Dr. Daniel Granger
- Dolly Mixtures (2009) - Dr. Daniel Granger
- The MacGyvers (2009) - Dr. Daniel Granger
- Toys (2009) - Dr. Daniel Granger
- History Repeated (2009) - Dr. Daniel Granger
- Vera Pym (2009) - Dr. Daniel Granger
- Debut (2009) - Dr. Daniel Granger
- Art of War (2009) - Dr. Daniel Granger
- Tracing the Lines (2009) - Dr. Daniel Granger
- New Labour (2009) - Dr. Daniel Granger
- Beneath the Surface (2009) - Dr. Daniel Granger
- Turkish Delight (2009) - Dr. Daniel Granger
- Booty Call (2009) - Dr. Daniel Granger
- Dummy (2009) - Dr. Daniel Granger
- An Englishman's Home (2009) - Dr. Daniel Granger
- The Real World (2009) - Dr. Daniel Granger
- Crisis? What Crisis? (2009) - Dr. Daniel Granger
- Prejudice and Pride (2009) - Dr. Daniel Granger
- The Real Me (2009) - Dr. Daniel Granger
- The Lion and the Lamb (2009) - Dr. Daniel Granger
- The Lodger (2009) - Dr. Daniel Granger
- No Rest for the Wicked (2009) - Dr. Daniel Granger
- Chicken Boy (2009) - Dr. Daniel Granger
- Red Letter Day: Part Two (2009) - Dr. Daniel Granger
- Red Letter Day: Part One (2009) - Dr. Daniel Granger
- Musical Bumps (2009) - Dr. Daniel Granger
- No Going Back (2009) - Dr. Daniel Granger
- Some Romance (2009) - Dr. Daniel Granger
- Hamilton Is Out (2009) - Dr. Daniel Granger
- Beating Around the Bush (2009) - Dr. Daniel Granger
- Old Friends (2009) - Dr. Daniel Granger
- Sound of Silence (2009) - Dr. Daniel Granger
- Litmus (2009) - Dr. Daniel Granger
- Worlds Apart (2009) - Dr. Daniel Granger
- Hang Onto Nurse (2009) - Dr. Daniel Granger
- Spleen (2009) - Dr. Daniel Granger
- Lost and Found (2009) - Dr. Daniel Granger
- Lucky (2009) - Dr. Daniel Granger
- Playing Away (2009) - Dr. Daniel Granger
- Footlights and Flounces (2009) - Dr. Daniel Granger
- Ladies Man (2009) - Dr. Daniel Granger
- Stealing Beauty (2009) - Dr. Daniel Granger
- Intensity (2009) - Dr. Daniel Granger
- One for the Road (2009) - Dr. Daniel Granger
- Hole (2009) - Dr. Daniel Granger
- The Final Straw (2009) - Dr. Daniel Granger
- The Way I Am (2009) - Dr. Daniel Granger
- The Wall (2009) - Dr. Daniel Granger
- Love Letters Straight from the Heart (2009) - Dr. Daniel Granger
- Strange Little Girl (2009) - Dr. Daniel Granger
- The Right Time (2009) - Dr. Daniel Granger
- Love, Labour, Lust (2009) - Dr. Daniel Granger
- Keep It in the Family (2009) - Dr. Daniel Granger
- Hillgate J-91: Part One (2009) - Dr. Daniel Granger
- Past Imperfect (2009) - Dr. Daniel Granger
- Cows (2009) - Dr. Daniel Granger
- Flimflam Thank You Man (2009) - Dr. Daniel Granger
- Road to Recovery (2009) - Dr. Daniel Granger
- Little White Lies (2009) - Dr. Daniel Granger
- Bad Blood (2009) - Dr. Daniel Granger
- Window (2009) - Dr. Daniel Granger
- Fly by Night (2009) - Dr. Daniel Granger
- Mac's Women (2009) - Dr. Daniel Granger
- First Love Last Love (2009) - Dr. Daniel Granger
- Amends (2009) - Dr. Daniel Granger
- Baby Bliss (2009) - Dr. Daniel Granger
- Defining Happy (2009) - Dr. Daniel Granger
- O True Apothecary (2009) - Dr. Daniel Granger
- Violent Delights Have Violent Ends (2009) - Dr. Daniel Granger
- Tempt Not a Desperate Man (2009) - Dr. Daniel Granger
- Silently Screaming (2009) - Dr. Daniel Granger
- Dear Diary (2009) - Dr. Daniel Granger
- Vantage Point (2009) - Dr. Daniel Granger
- Wanted (2009) - Dr. Daniel Granger
- The End of the World (2009) - Dr. Daniel Granger
- Love Will Find a Way (2009) - Dr. Daniel Granger
- Voice Control (2009) - Dr. Daniel Granger
- Tears of a Clown (2009) - Dr. Daniel Granger
- Tigger and the Gold Digger (2009) - Dr. Daniel Granger
- Wandering Off (2009) - Dr. Daniel Granger
- Schlock, Stock and Two Smoking Harolds (2009) - Dr. Daniel Granger
- A Bit of What You Fancy (2009) - Dr. Daniel Granger
- Little by Little (2009) - Dr. Daniel Granger
- My Other Life (2009) - Dr. Daniel Granger
- Forgive Us Our Sins (2009) - Dr. Daniel Granger
- Naughty or Nice (2008) - Dr. Daniel Granger
- The Break Out (2008) - Dr. Daniel Granger
- Daylight Robbery (2008) - Dr. Daniel Granger
- The Honeytrap (2008) - Dr. Daniel Granger
- Minuit (2008) - Dr. Daniel Granger
- The Cuckold King (2008) - Dr. Daniel Granger
- Just Deserts (2008) - Dr. Daniel Granger
- Testing Times (2008) - Dr. Daniel Granger
- The Perfect Couple (2008) - Dr. Daniel Granger
- Head Case (2008) - Dr. Daniel Granger
- Do the Right Thing (2008) - Dr. Daniel Granger
- The Visit (2008) - Dr. Daniel Granger
- The Power of Three (2008) - Dr. Daniel Granger
- Making an Argument (2008) - Dr. Daniel Granger
- Safe Haven (2008) - Dr. Daniel Granger
- Chill Out (2008) - Dr. Daniel Granger
- Daddy Darling (2008) - Dr. Daniel Granger
- Miss Letherbridge (2008) - Dr. Daniel Granger
- A Spot of Comedy (2008) - Dr. Daniel Granger
- Here Be Monsters (2008) - Dr. Daniel Granger
- Kiss of Death (2008) - Dr. Daniel Granger
- Altered States (2008) - Dr. Daniel Granger
- Aladdin's Cave (2008) - Dr. Daniel Granger
- Anger Management (2008) - Dr. Daniel Granger
- Pokerface (2008) - Dr. Daniel Granger
- The Lollipop Man (2008) - Dr. Daniel Granger
- Hunger Strike (2008) - Dr. Daniel Granger
- Under Control (2008) - Dr. Daniel Granger
- After Celia (2008) - Dr. Daniel Granger
- Distractions (2008) - Dr. Daniel Granger
- Action Replay (2008) - Dr. Daniel Granger
- Everything Counts (2008) - Dr. Daniel Granger
- In the Dark (2008) - Dr. Daniel Granger
- Kiss My Asp (2008) - Dr. Daniel Granger
- True Colours (2008) - Dr. Daniel Granger
- Eat for Two (2008) - Dr. Daniel Granger
- Girl X (2008) - Dr. Daniel Granger
- The Horrors (2008) - Dr. Daniel Granger
- The Universe Provides (2008) - Dr. Daniel Granger
- The Third Challenge (2008) - Dr. Daniel Granger
- Observation (2008) - Dr. Daniel Granger
- Maximum Load (2008) - Dr. Daniel Granger
- Number One Fan (2008) - Dr. Daniel Granger
- Fashion First (2008) - Dr. Daniel Granger
- Love Rat (2008) - Dr. Daniel Granger
- Who Do You Think You Are Kidding? (2008) - Dr. Daniel Granger
- One Dog Day (2008) - Dr. Daniel Granger
- Old Green Eyes (2008) - Dr. Daniel Granger
- Witness to a Wedding (2008) - Dr. Daniel Granger
- Everything But the Girl (2008) - Dr. Daniel Granger
- Safe (2008) - Dr. Daniel Granger
- Forbidden Fruit (2008) - Dr. Daniel Granger
- Home, Sweet Home (2008) - Dr. Daniel Granger
- The Lost Letter (2008) - Dr. Daniel Granger
- Big Momma (2008) - Dr. Daniel Granger
- Dare, Double Dare, Truth (2008) - Dr. Daniel Granger
- The Transfer Season (2008) - Dr. Daniel Granger
- Face in the Crowd (2008) - Dr. Daniel Granger
- Fall Upon Your Sword (2008) - Dr. Daniel Granger
- Mummy Dearest (2008) - Dr. Daniel Granger
- A Kind of Hush (2008) - Dr. Daniel Granger
- Geraldine Mooney's Departed (2008) - Dr. Daniel Granger
- Inside Out (2008) - Dr. Daniel Granger
- A Step Too Far (2008) - Dr. Daniel Granger
- Expectations (2008) - Dr. Daniel Granger
- Head and Heart (2008) - Dr. Daniel Granger
- Pass the Parcel (2008) - Dr. Daniel Granger
- No. 786 (2008) - Dr. Daniel Granger
- Walking Wounded (2008) - Dr. Daniel Granger
- Need to Know (2008) - Dr. Daniel Granger
- It's a Sin (2008) - Dr. Daniel Granger
- Life's a Beach (2008) - Dr. Daniel Granger
- Holding On (2008) - Dr. Daniel Granger
- What the World Needs Now (2008) - Dr. Daniel Granger
- Hush Little Baby (2008) - Dr. Daniel Granger
- Friends Like These (2008) - Dr. Daniel Granger
- Photo Finish (2008) - Dr. Daniel Granger
- Larp (2008) - Dr. Daniel Granger
- Little Brother (2008) - Dr. Daniel Granger
- The Hex (2008) - Dr. Daniel Granger
- Imitation of Life (2008) - Dr. Daniel Granger
- Standing Up (2008) - Dr. Daniel Granger
- Hidden Demons (2008) - Dr. Daniel Granger
- Tear Away (2008) - Dr. Daniel Granger
- The Awakening (2008) - Dr. Daniel Granger
- Shine a Light On (2008) - Dr. Daniel Granger
- Searching (2008) - Dr. Daniel Granger
- And the Winner Is- (2008) - Dr. Daniel Granger
- Stabbed in the Back (2008) - Dr. Daniel Granger
- All in a Name (2008) - Dr. Daniel Granger
- Speak Up (2008) - Dr. Daniel Granger
- Words Left Unsaid (2008) - Dr. Daniel Granger
- School's Out (2008) - Dr. Daniel Granger
- Tuning Out (2008) - Dr. Daniel Granger
- Attack of the Centorts: Part 2 (2008) - Dr. Daniel Granger
- Attack of the Centorts: Part 1 (2008) - Daniel Granger
- Another Day (2008) - Dr. Daniel Granger
- Foreign Affairs (2008) - Dr. Daniel Granger
- Out with the Bathwater (2008) - Dr. Daniel Granger
- Hopelessly Devoted (2008) - Dr. Daniel Granger
- Gathering Light (2008) - Dr. Daniel Granger (credit only)
- Mama Sings the Blues (2008) - Dr. Daniel Granger
- Space to Breathe (2008) - Dr. Daniel Granger
- Mr Ten Percent (2008) - Dr. Daniel Granger
- The Party's Over (2008) - Dr. Daniel Granger (credit only)
- Fears, Feats & the Frooms (2008) - Dr. Daniel Granger (credit only)
- Family Secrets (2008) - Dr. Daniel Granger
- An Exercise in Truth (2008) - Dr. Daniel Granger
- Managing Expectations (2008) - Dr. Daniel Granger
- Final Accounts (2008) - Dr. Daniel Granger
- A Little Knowledge- (2008) - Dr. Daniel Granger
- Groomed for the Game (2008) - Dr. Daniel Granger
- Ready or Not? (2008) - Dr. Daniel Granger
- A Clip Round the Ear (2008) - Dr. Daniel Granger (credit only)
- Rescue Dog (2008) - Dr. Daniel Granger (credit only)
- Two Out of Ten (2008) - Dr. Daniel Granger
- Re: Pete (2008) - Dr. Daniel Granger
- Never Too Late (2008) - Dr. Daniel Granger
- All in Its Own Time (2008) - Dr. Daniel Granger (credit only)
- Family Ties (2008) - Dr. Daniel Granger (credit only)
- Love and Moonlight (2008) - Dr. Daniel Granger
- Stand Up and Be Counted (2008) - Dr. Daniel Granger
- Parting Glances (2008) - Dr. Daniel Granger
- Tainted Love (2008) - Dr. Daniel Granger
- Something's Gotta Give (2008) - Dr. Daniel Granger
- Perfect Fit (2008) - Dr. Daniel Granger
- Sound and Fury (2008) - Dr. Daniel Granger
- Jack the Lad (2008) - Dr. Daniel Granger
- Yesterday's News (2008) - Dr. Daniel Granger
- All the Lonely People (2008) - Dr. Daniel Granger
- Last Chance (2008) - Dr. Daniel Granger
- Something for the Pain (2008) - Dr. Daniel Granger
- The Cold Sweat of Morning (2008) - Dr. Daniel Granger (credit only)
- Up Close and Personal (2008) - Dr. Daniel Granger
- Tread Softly (2008) - Dr. Daniel Granger (credit only)
- All the Same (2008) - Dr. Daniel Granger (credit only)
- Sick (2008) - Dr. Daniel Granger
- Godsend (2008) - Dr. Daniel Granger
- And the Beat Goes On- (2008) - Dr. Daniel Granger
- Duvet Days (2008) - Dr. Daniel Granger
- Conflicts of Interest (2008) - Dr. Daniel Granger
- Liar Liar (2008) - Dr. Daniel Granger
- Boy Trouble (2008) - Dr. Daniel Granger
- The Ties That Bind (2008) - Dr. Daniel Granger
- Very Important Prisoner (2008) - Dr. Daniel Granger
- The Man Who Wasn't There (2008) - Dr. Daniel Granger (credit only)
- Sweet Surrender (2008) - Dr. Daniel Granger
- Before I Wake (2008) - Dr. Daniel Granger
- No Way Out: Part Two (2007) - Dr. Daniel Granger
- Desperate Measures (2007) - Daniel Granger
- The Naked Truth (2007) - Daniel Granger
- Someone to Care About (2007) - Daniel Granger
- There Was an Old Lady- (2007) - Daniel Granger (voice)
- A Secure Relationship (2007) - Daniel Granger
- Just Deserts (2007) - Daniel Granger
- Raw Deals (2007) - Daniel Granger
- Feeling the Heat (2007) - Daniel Granger
- Nightlife and Lowlife (2007) - Daniel Granger
- The Secret to Success (2007) - Daniel Granger
- A Sting in the Tail (2007) - Daniel Granger
- Goat or Donkey? (2007) - Daniel Granger
- That's Amore (2007) - Daniel Granger
- First Impressions (2007) - Daniel Granger
- One Named Peter- (2007) - Daniel Granger
- Straight Bat (2007) - Daniel Granger
- Pennies from Heaven (2007) - Daniel Granger
- Bodies at Rest and in Motion (2007) - Daniel Granger
- Victim Support (2007) - Daniel Granger
- Brothers (2005) - Peter Lawson
2022
Reality (Short)
as
Patrick
2019
One Nine Three (Short)
as
James
2011
Redemption, Inc (Short)
as
Chauncy
2008
Lady Godiva
as
Michael Bartle
2007
The Time of Your Life (TV Mini Series)
as
Frank
- Episode #1.2 (2007) - Frank
2007
Doctor Who (TV Series)
as
Hal Korwin
- 42 (2007) - Hal Korwin
2006
Attack Force (Video)
as
Seth
2003
Holby City (TV Series)
as
Robert Lucas / Cameron Andrews
- Brother's Keeper (2006) - Robert Lucas
- Going It Alone (2003) - Cameron Andrews
2005
Family Affairs (TV Series)
as
PC Will Richards
- Episode #1.2223 (2005) - PC Will Richards
- Episode #1.2222 (2005) - PC Will Richards
- Episode #1.2157 (2005) - PC Will Richards
2005
The 4 Musketeers (TV Series)
as
Duke of Buckingham
- Episode #1.2 (2005) - Duke of Buckingham
- Episode #1.1 (2005) - Duke of Buckingham
2004
As If (TV Series)
as
Christian
- Nicki's POV (2004) - Christian
- Jamie's POV (2004) - Christian
2003
Mile High (TV Series)
as
John Bryson
2003
Final Demand (TV Movie)
as
Kieran Turner
Director
2011
Doctors (TV Series) (18 episodes)
- Red Moms' Club (2017)
- Mimic (2017)
- Boundaries (2017)
- By the Lake (2015)
- Give Us This Day (2015)
- The Route of All Good (2015)
- Pity Party (2015)
- Optional Extras (2015)
- Late Lunch (2015)
- Up in Flames (2014)
- The Real Thing (2014)
- Pie Piper (2014)
- Flashback in Anger (2013)
- Rifts & Gifts (2012)
- Ho Ho Flipping Ho (2012)
- Health and Tembe (2011)
- Night Thoughts (2011)
- The Power of Nightmares (2011)
2010
For the Love of Eli (Short)
Writer
2010
For the Love of Eli (Short)
Self
2020
Midlands Today (TV Series)
as
Self - 'Daniel Granger'
- 10th August 2020 Evening News (2020) - Self - 'Daniel Granger'
2019
The British Soap Awards 2019 (TV Special)
as
Self
2018
Celebrity Eggheads (TV Series)
as
Self - Contestant
- The Letherbridge Luvvies (2018) - Self - Contestant
2017
The British Soap Awards 2017 (TV Special)
as
Self
2016
Too Much TV (TV Series)
as
Self - Interviewed Guest
- Episode #1.9 (2016) - Self - Interviewed Guest
2014
This Morning (TV Series)
as
Self
- Episode dated 23 May 2014 (2014) - Self
2011
Doctors: Kevin and Freya - My First Day (Documentary short)
as
Self
2010
Decade of Doctors (TV Series documentary)
as
Self
- Storylines (2010) - Self
2009
Hole in the Wall (TV Series)
as
Self
- Episode #2.3 (2009) - Self
2009
The British Soap Awards 2009: After Party (TV Special)
as
Self
2008
Film '72 (TV Series)
as
Self
- Episode dated 15 January 2008 (2008) - Self
2007
Doctor Who Confidential (TV Series documentary)
as
Self
- Space Craft (2007) - Self
Archive Footage
2010
Doctors (TV Series)
as
Dr. Daniel Granger
- Daddy's Girl (2010) - Dr. Daniel Granger (uncredited)
2009
Hole in the Wall (TV Series)
as
Self
- Episode #2.10 (2009) - Self (uncredited)
References
Matthew Chambers Wikipedia
(Text) CC BY-SA