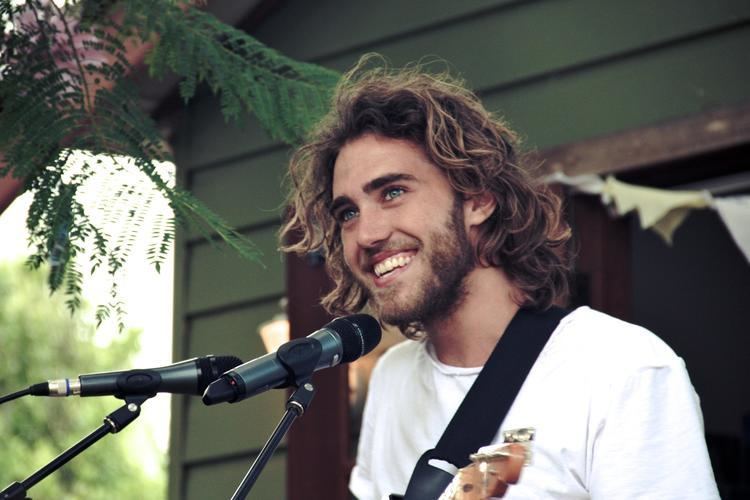 Matthew John Corby was born on 7 November 1990 and raised in Oyster Bay, New South Wales. Corby attended Inaburra School in Bangor, New South Wales. In his teens he became involved in a Christian motivational youth band, Iron & Clay, alongside Jarryd James. The band toured nationally in schools, churches and festivals.
At age 16, Corby auditioned for the fifth season of Australian Idol, where he finished as runner-up. He described participating in the competition as being a "big fucking mistake".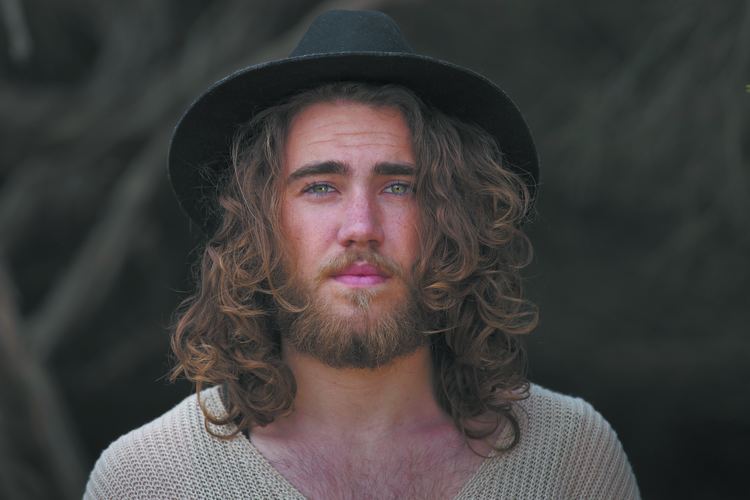 On 5 June 2009, Corby independently released his debut extended play, Song For..., on Scorpio Music. He then relocated to London and was signed with the indie label Communion by the label's owner, Ben Lovett of Mumford & Sons fame. Corby has been compared to Nick Drake and Jeff Buckley. On 28 May 2010, Corby's second EP, My False, was issued by Communion. On 20 October, after recording with Ian Grimble (The Libertines, Seasick Steve) and released his third EP, Transition to Colour. From late 2010 to early 2011, Corby played numerous live shows in London and in February, he performed at South by Southwest (SXSW) in Austin, Texas. He returned to Australia to play 'Secret Garden' shows in fans' backyards throughout the country. In July, he supported UK band Elbow on their tour of Splendour sideshows.
Corby's track "Made of Stone" was featured on an episode of Underbelly: Razor in 2011 and on Brothers and Sisters. "Lighthome" was in an episode of Home and Away in 2011, and "Song For..." in 2012 on the same TV series. Corby recorded a cover version of INXS's "By My Side" for the band's album, Original Sin, as a bonus track on the iTunes edition. He featured on a track on Julia Stone's debut solo album The Memory Machine and on UK singer-songwriter Passenger's track "Golden Thread", from the 2010 album Flight of the Crow. The EP also featured in The Blacklist starring James Spader.
After spending a few months writing, Corby spent September 2011 recording his fourth EP, Into the Flame, with producer Tim Carr. The EP showcased a new direction for Corby, including soul-influenced growling vocals along with a bluesy melody, in conjunction with Corby's signature folk style. The title song has been described as "lyrically raw and endearingly honest". The EP also features a duet with keyboardist Bree Tranter, previously of Australian band The Middle East. The EP provided Corby's first entry on the ARIA Charts, where it reached No. 46 on the ARIA Top 50 Singles Chart on 4 December 2011. It subsequently peaked at No. 3. Upon its release, Corby posted a message on his website and Facebook page:
After 12 months of lots of ups and downs, I'm so excited to share this EP with you. I honestly felt like giving up music back in April but all of you inspired me again. It's been an incredible few months re-connecting with all of you in gardens around Australia. Thank you from the bottom of my heart for all your support. It's been said by others before... but you guys really are the best fans ever. Let's stay close on this journey.
By December 2012, Into the Flame achieved 6× platinum certification by ARIA, making it Corby's most successful release to date. Corby supported the release of his EP and its single "Brother" with a national Into the Flame Tour. It included a mini 'Secret Garden' Summer Tour around New South Wales. In January 2012, Corby was named the 'Next Big Thing' and won 'Song of the Year' for "Brother" at FBi Radio's annual SMAC Awards in Darlinghurst, New South Wales. He premiered his rendition of The Black Keys' song, "Lonely Boy", for radio station Triple J's segment, "Like a Version", with hosts Tom and Alex, along with an acoustic rendition of his own song, "Brother". Both have since received significant attention online. Corby secured a support slot with Feist in Adelaide on her 2012 Australian tour. Early in 2012, he toured throughout the US and UK. Corby's song "Brother" was voted into the No. 3 position for the Triple J Hottest 100, 2011, and his cover of "Lonely Boy" was voted at No. 69 in the Triple J Hottest 100, 2012. Corby released a Digital iTunes Session EP on 7 December 2012 playing 5 of his songs from his Previous EP's acoustically on guitar and one on piano, as well as a rendition of "Amazing Grace". Corby has spent the first half of 2013 in Los Angeles, working on his upcoming record, due for release later in the year. Corby was nominated for three 2012 ARIA Music Awards, including two nominations in industry voted categories, Breakthrough Artist and Best Male Artist. He won the publicly voted Song of the Year category. The newly recorded version of track 'Made of Stone' can currently be heard on the "NCIS" television promo in the USA.
Matt featured on a Hunters & Collectors tribute album collaborating with Australian artist Missy Higgins recording a version of "This Morning".
On 21 May 2013, Corby released another single titled "Resolution". It became his first charting single, reaching third on the ARIA Charts under the category of the top 50 Australian artist singles of 2013. The song also charted in New Zealand and the United Kingdom, becoming his first charting material in those countries. On 12 July 2013, the Resolution EP was released, containing the single and three new original songs. One of which, "Lay You Down" entered the ARIA Charts at number seventy-five despite receiving no independent promotion,
In December 2013 "Resolution" won the ARIA Award for Song of the Year. On December 13, Corby released the Live on the Resolution Tour EP. Its 5 original songs were recorded live at the Australian and New Zealand shows, including a cover of Crosby, Stills, Nash & Young's "Almost Cut My Hair".
Resolution was voted in eighth place in Triple J's Hottest 100 of 2013.
Corby toured Europe playing shows and festivals including Latitude and Glastonbury.
Corby is involved in a Brisbane-based arts collective called "Museum Collective", described on their Facebook page as an "Audio Visual Sensory Experience". The band also features Rohin Jones (who is Museum Collective's musical director), Bree Tranter & Michael Haydon, formerly of The Middle East, as well as Lyndon de la Cruz, Kahl Wallis (of The Medics), Bud Rokesky and Tom Wearne. Museum Collective ran free performances at Brisbane's Old Museum building in September & December and also at Woodford Folk Festival on 28 December 2013.
In January 2014, Corby released the song "What the Devil Has Made", arranged especially for the Spirit of Akasha soundtrack. The surf documentary was inspired by the 1971 film Morning of the Earth. He recorded all parts of the track – including harmonies, flute, guitar – on his own in his home studio. The soundtrack also features a version of Tamam Shud's "First Things First" (originally used in the 1971 film) by Corby.
In February 2014, Corby joined his friend Matthew Heggarty from Matthew and the Atlas to record backing vocals on his track "Another Way". Both vocal parts on the song were recorded separately.
On 1 October 2015, Corby released his first song in two years, "Monday", from his debut album, Telluric. The song was described as containing "lush, transcendent harmonies, wailing falsetto, folky boom-claps, and heartbreaking lyrics". The song reportedly took 10 minutes to record, and was laid down in a cottage in the NSW coastal town of Berry where he wrote and recorded most of the album. Corby said to Matt and Alex of Triple J: "It's stomping on the ground and clapping. It feels good to have that as a composition in a weird way, it's just your voice and everyone who would maybe want to do a cover of that if they so wish it'll always sound different because they'll have to harmonise with their own [voice]."
"Monday" was voted number 53 in the Triple J Hottest 100 of 2015.
On 3 February 2016, Corby released another track from Telluric, titled "Knife Edge".
Telluric was released on 11 March 2016. American artist, Gary Burden, designed the album cover. It debuted at number one in Australia.
Corby featured on the track "Serious" from Norwegian DJ Kygo's debut album Cloud Nine, released on 13 May 2016.
Corby covered Mac Demarco's 'Chamber Of Reflection' for 1LIVE in August.
Corby finished touring in September, playing over 100 shows in 10 months throughout the world.
Matt Corby covered one of his all-time favourite songs, Tina Arena's "Chains" for Triple J's Like a Version in September 2016 with Ally Dowling, the wife of bandmate Joel, on backing vocals.
Corby stated that he enjoys surfing and reading.
By the time he was 20 he was reading books on philosophy and neuroscience, the latter because he wanted to know how the brain functions, partly because of his experiences with depression and anxiety. "People have said I have depression before, especially when I was younger," he offers. "People were like, you should really go see someone. But I just thought, no, I'm pretty sure the human brain is capable of so much more than what I'm being told I'm capable of. When people say you need help it's like, do I? With what? And if you could just tell me what I need help with, couldn't I just go and work on it myself?" His search for self led him to spiritual authors such as Eckhart Tolle, and to experimenting with magic mushrooms: "You take mushrooms and then you go, I have no problems," he explains. "I am an ant walking around this planet in a speck in the middle of nowhere. And that's the truth, it's all we are."
Corby's musical influences include artists such as Jeff Buckley, Lauryn Hill, Crosby, Stills, Nash & Young, Sufjan Stevens, Patrick Watson, Scott Mathews, Nick Drake, Nina Simone, Otis Redding, Bon Iver, Bob Dylan, Buddy Guy, Charles Bradley and Sam Cooke. Corby is good friends with Australian musician Jarryd James, whom Corby credits with having helped with his musical development.
Corby has an older sister Grace, whose name is tattooed on his left side.
Corby is not religious, having said: "I'm a stoner and I don't really have much sympathy for religion any more [...] I basically believe that human beings are pure entities when they're born, and they have the ability to do whatever they want in order to change the Earth in a positive way. And it's just... they get lied to, and in the process of becoming an adult that ends up fucking up the world."
Matt Corby is managed by Matt Emsell, a UK-based manager.
Telluric Tour (2016)
The current live touring band consists of:
Matt Corby – vocals, guitar, flute
Michael Haydon – drums
Tristan "T-Bone" Thorne – bass guitar
Bree Tranter – keyboard, backing vocals, flute, tambourine, egg shaker (ganzá)
Joel Dowling – guitar
Jack Standen – keyboard, backing vocals
The APRA Awards are presented annually from 1982 by the Australasian Performing Right Association (APRA), "honouring composers and songwriters". Matt Corby has received two nominations.