Covid-19
Japan




Kanto




484,457 (2010)



61.33 km2





Seitoku University, Seitoku University Junior College






Kenji Hongoya (since July 2010)



Matsudo (松戸市, Matsudo-shi) is a city in northern Chiba Prefecture, Japan.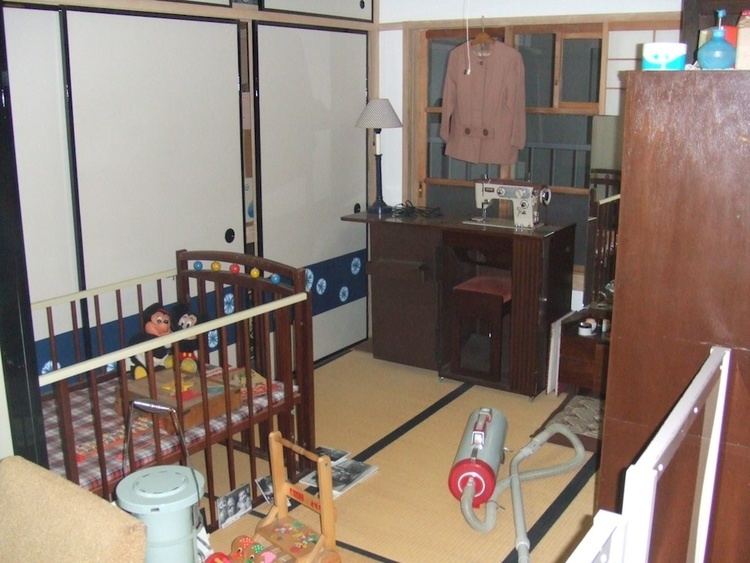 As of February 2016, the city has an estimated population of 483,796 and a population density of 7,880 persons per km2. The total area was 61.38 square kilometres (23.70 sq mi).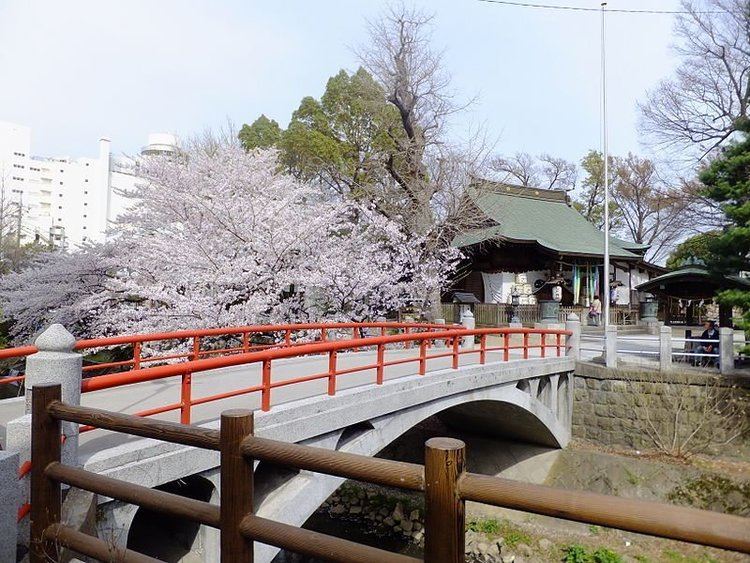 Matsudo is located in the far northwestern corner of Chiba Prefecture, bordered by the Edo River to the west.
Chiba Prefecture
Ichikawa
Kashiwa
Nagareyama
Kamagaya
Saitama Prefecture
Misato (city)
Tokyo
Edogawa-ku
Katsushika-ku
The area around Matsudo has been inhabited since prehistoric times, and archaeologists have found remains from the Jōmon period, as well as burial tumuli from the Kofun period. During the Edo period, the area was tenryō controlled directly by the Tokugawa shogunate, and contained a number of horse ranches providing war horses for the Shogun's armies. It also developed as a post station on the Mito Kaido connecting Edo with Mito. After the Meiji Restoration, Matsudo Town was created in Higashikatsushika District Chiba Prefecture in 1878. Matsudo attained city status on October 1, 1943.
On September 1, 1954, the neighboring town of Kashiwa merged with neighboring Kogane Town and Tsuchi and Tanaka villages to form the new city of Tokatsu (東葛市, Tokatsu-shi). However, many politicians in Kogane Town were vehemently opposed to the merger, and forced its dissolution on October 15, 1954 with most of former Kogane Town merging with Matsudo instead. Beginning in the 1960s, the rapid economic growth in Japan (and the Tokyo area in particular) led to a construction boom in Matsudo and the development of the area as a major suburb of Tokyo. Matsudo is now the third-largest city in Chiba Prefecture and a major bedroom community (11th largest city) in the Greater Tokyo Area.
Matsudo is a regional commercial center and a bedroom community for nearby Chiba and Tokyo. The city has a mixed industrial base. The small electric motor manufacturer, Mabuchi Motor is headquartered in Matsudo.
Chiba University, Matsudo Campus
Nihon University, Matsudo Dental Campus
Seitoku University
Ryutsu Keizai University, Matsudo Campus
Seitoku University Junior College
Matsudo has 44 public and one private elementary school, 20 public and two private middle schools, and eight public and two private high schools.
Velodrome: Matsudo Velodrome
East Japan Railway Company (JR East) - Jōban Line
Matsudo - Kita-Matsudo - Mabashi - Shim-Matsudo - Kita-Kogane
East Japan Railway Company (JR East) - Musashino Line
Shim-Matsudo - Shin-Yahashira - Higashi-Matsudo
Shin-Keisei Electric Railway - Shin-Keisei Line
Matsudo - Kamihongō - Matsudo-Shinden - Minoridai - Yabashira - Tokiwadaira - Gokō - Motoyama
Hokuso Railway Company - Hokuso Line
Yagiri - Akiyama - Higashi-Matsudo - Matsuhidai
Keisei Electric Railway - Keisei Narita Airport Line
Higashi-Matsudo
Tobu Railway – Tobu Urban Park Line
Mutsumi
Ryūtetsu – Nagareyama Line
Mabashi-Kōya - Kogane-Jōshi - Hiregasaki
Tokyo Gaikan Expressway
National Route 6
National Route 298
National Route 464
Manman-ji – Buddhist temple
Showa no Mori Museum
– Box Hill, Victoria, Australia, since May 12, 1971. When Box Hill amalgamated with Nunawading in December 1994, the relationship was re-affirmed with the new City of Whitehorse. A small, multi-story department store attached to Matsudo train station bears the name "Box Hill".
– Kurayoshi, Tottori, Japan
Sadao Abe, actor, musician
Sayaka Akimoto, singer, actress, former AKB48 member
Shūichi Higurashi, manga illustrator
Hiroshi Kamiya, voice actor
Akiyuki Kido, figure skater
Yasunori Matsumoto, voice actor
Haruko Obokata, stem-cell biologist
Matsunobori Shigeo, sumo wrestler
Yuji Unozawa, professional soccer player
Yutaka Wada, professional baseball player
Hideaki Wakui, professional baseball player
Naoko Yamazaki, astronaut
Tsutomu Yamazaki, actor
Matsudo Wikipedia