Born

15 August 1963 (age 57)

Died

30 November 2020 (aged 57)

Similar

Rustam Jamali, Hamid Javaid, Mian Muhibullah Kakakhel
Muhammad Matloob Inkalabi(Urdu:محمد مطلوب انقلابی) was born on 15 August 1963. He has one daughter and one son.
Contents
Muhammad Matloob Inkalabi hails from Landlord/Farmer (Son) Family, He completed his High School from Khuiratta,Muhammad Matloob Inkalabi graduated from Businesses Administration from University of Azad Jammu and Kashmir; later he went to Karachi for LAW, After completing his early education from Kotli Matloob Inkalabi started his political career from PSF, First he was elected as PSF Degree College President, Later he was nominated Chairman PSF AJK and In June 2011 he contested election and was elected as Minister Higher Education/IT/TEVTA AJK. Muhammad Matloob Inkalabi was a true Bhuttoist.
Matloob inkalabi and ch yasin in khuiratta 1
Personal Information
Former Member Legislative Assembly of Azad Kashmir. Secretary Information PPP Azad Kashmir. Central Executive Committee of the Pakistan Peoples Party.Member of Election Campaign Pakistan Peoples Party AJK Member of Parliamentary Board of PPP AJK.
Muhammad Matloob Inkalabi was a true representative of poor people of his constituency, He was the only name in a political history of Khuiratta who has done great works for the betterment of Khuiratta and the people of Khuiratta in past.
In 1990, he contested the election as an independent candidate from LA XI Kotli IV, He loses the election from the close margin.
In 1995, he was nominated as Member of Kashmir of Council by Benazir Bhutto Shaheed for the term of Five Years and later in 1999 he was again Nominated as Member Kashmir Council and Chairman Public Accounts Committee and did remarkable work in his tenure as Member Kashmir Council.
In 2006, He contested the election from Pakistan Peoples Party platform and lost the election.
In 2011 he was elected as a Pakistan Peoples Party Azad Kashmir Candidate from LA-XII Khuiratta V and assumed the charge of Minister Higher Education IT/TEVTA.As a Minister of Higher Education, he introduced "Education Package" for Azad Jammu and Kashmir for which the number of schools and colleges has been established, upgraded and thousands of number of Jobs created for Jobless people.He took notable measures in the education sector and also envisioned the scope of Information Technology to meet the global challenges.And was also Chairman of Special Reforms Committee for a special parliamentary committee in Azad Jammu and Kashmir (AJK) for the amendments to the region's Interim Constitution Act 1974.Being a high up political figure, he traveled to many countries and interacted with the world leaders.
he was a former elected Member of Azad Kashmir assembly (MLA), he was also performing functions of Secretary Information of PPP AJK, and also working as Acting Member of Election Campaign for the Party, and Member of Parliamentary Board of PPP AJK.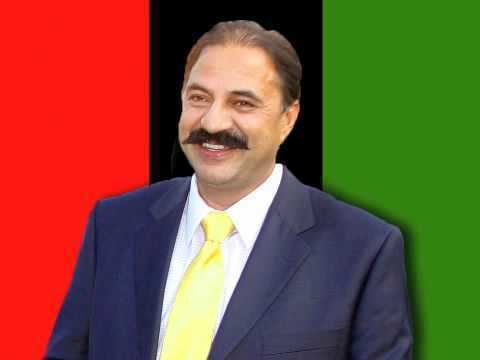 References
Matloob Inkalabi Wikipedia
(Text) CC BY-SA