Covid-19
Uganda




Nyabyeya Forestry College




Western Uganda




Masindi District



Masindi is a town in Western Uganda, which lies on the road from Kampala to the Murchison Falls National Park. It is the chief town of Masindi District and the district headquarters are located there. The district is named after the town, as is the case in many Ugandan districts.
Masindi is located approximately 220 kilometres (140 mi) northwest of Kampala, Ugandas capital and largest city, on an all-weather tarmac highway. The coordinates of Masindi are:1°4101.0"N, 31°4320.0"E (Latitude:1.683611; Longitude:31.722222).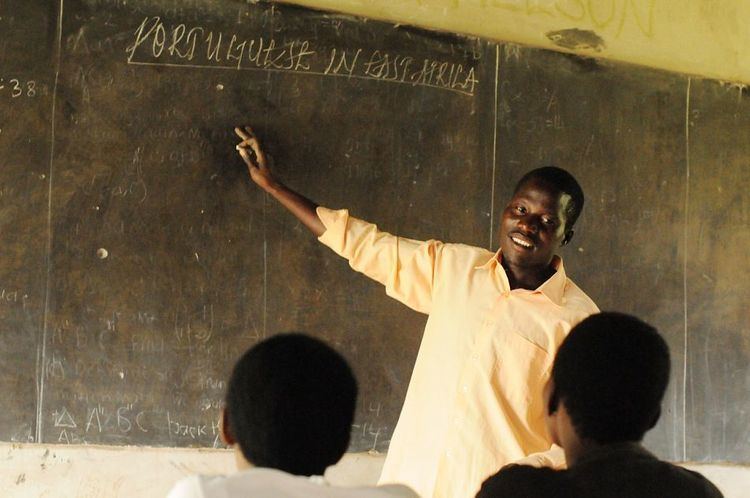 As capital of Bunyoro, Masindi was visited by Samuel Baker, a British explorer and anti-slavery campaigner, from 25 April 1872 to 14 June 1873. The Baker expedition was forced to withdraw because of the hostility of the Omukama Kabalega, the King of Bunyoro at the time.
The points of interest within the town limits or close to the edges of town include:
The headquarters of Masindi District Administration
The offices of Masindi Town Council
Masindi Hotel - Built in 1923, it is the oldest hotel in Uganda
Masindi Hospital - A 200 bed public hospital administered by the Uganda Ministry of Health
A branch of Barclays Bank
A branch of Centenary Bank
A branch of Stanbic Bank
A branch of the National Social Security Fund
The main campus of the Kigumba Institute of Petroleum Studies, located 44 kilometres (27 mi), northeast of Masindi.
Kinyara Sugar Works - One of three major manufacturers of refined sugar in Uganda, located 15 kilometres (9.3 mi), west of Masindi.
Masindi Airport - ICAO Code:HUMI; IATA Code: KCU. A public airport, administered by the Uganda Civil Aviation Authority
Masindi Wikipedia
(,)http://www.malariaconsortium.org/slideshow-image-950/dsc_2714.jpg(,)http://www.friendsofmombasa.com/s/cc_images/cache_42945959.png%3Ft%3D1425477373(,)http://www.friendsofmombasa.com/s/cc_images/cache_42945962.png%3Ft%3D1425477374(,)http://www.mccrow.org.uk/eastafrica/eastafricanrailways/EARNeville%2520Webb/EAH%26R_20_Masindi_Town.jpg(,)http://www.malariaconsortium.org/slideshow-image-950/dsc_2644.jpg(,)http://www.mirfieldcompanions.org.uk/rt01.jpg(,)http://www.mirfieldcompanions.org.uk/rt02.jpg(,)http://www.world-of-waterfalls.com/images/Masindi_006L.jpg
(,)http://media-cdn.tripadvisor.com/media/photo-s/01/21/5d/3f/outside-bar-and-restaurant.jpg(,)http://www.ugandakolpinghotels.com/images/MKH/masindi-kolping-hotel4.jpg(,)http://media-cdn.tripadvisor.com/media/photo-s/01/c7/04/fc/the-restaurant.jpg(,)http://media-cdn.tripadvisor.com/media/photo-s/05/9e/ee/9c/masindi-hotel.jpg(,)http://www.ugandakolpinghotels.com/images/MKH/masindi-kolping-hotel3.jpg(,)http://www.safarilodges-uganda.com/images/masindi-hotel/masindi-hotel-lg2.jpg(,)http://www.safarinow.com/db/id/1959526/g502450.jpg(,)http://media-cdn.tripadvisor.com/media/photo-s/01/cf/d3/8c/masindi-hotel.jpg(,)http://www.safarilodges-uganda.com/images/masindi-hotel/masindi-hotel-lg1.jpg(,)http://thumbs.dreamstime.com/z/travellers-corner-bar-restaurant-masindi-uganda-september-september-common-stop-safari-tours-33608540.jpg