Heroes masi oka on hiro paley center
Masayori "Masi" Oka (岡 政偉, Oka Masayori) (born December 27, 1974) is a Japanese American actor, producer and digital effects artist. He became widely known for his role on NBC's Heroes as Hiro Nakamura and in CBS' Hawaii Five-0 as Doctor Max Bergman.
Contents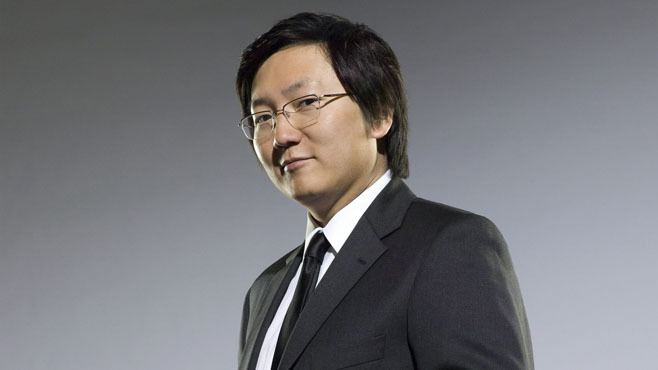 Death Note chat with Masi Oka
Early life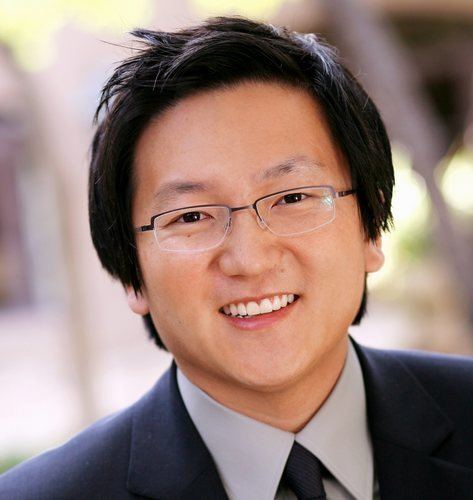 Oka was born in Tokyo, Japan, to Setsuko Oka. His parents divorced when he was one month old; he was raised in a single parent family and has never met his father. He was six years old when his mother and he moved to Los Angeles from Japan. At age eight, he appeared on the CBS-TV game show Child's Play. In 1987, a twelve-year-old Oka was featured on the cover of Time titled "Those Asian-American Whiz Kids". Though he was not featured in the article itself, he was acquainted with the photographer who conducted the shoot. His IQ has been reported at over 180.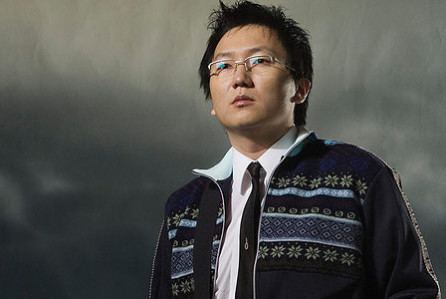 He attended elementary school at The Mirman School and graduated high school from Harvard-Westlake School in 1992. After he graduated, he worked on the 1992 Summer Olympics as an English, Spanish, and Japanese translator. He graduated from Brown University in 1997 with a Bachelor of Science degree in computer science and mathematics. While at Brown, he also served as the musical director of The Bear Necessities, an all-male a cappella group. Oka described the group as a "brothership."
Oka landed his first job after graduation at Industrial Light & Magic, George Lucas's motion picture visual special effects company, with the hope of one day earning an Oscar for technical work on a motion picture. Oka was also featured in the San Francisco Chronicle with ILM co-worker Anthony Shafer in a pre-dot-com article where he echoed his desire to meld acting and technology. He worked on the Star Wars prequel trilogy.
Acting career
Oka first tried acting in 2000. He earned a Screen Actors Guild card by appearing in industry films, then moved to Los Angeles. ILM stipulated in his contract that he could work at its Los Angeles branch, but would have to return to their Marin County location if he did not get cast for a recurring role that season. Oka did get cast for a pilot. Although the show was not picked up, it did satisfy the contract's requirements and he was allowed to stay in Los Angeles. He decided to continue pursuing acting. He landed several guest spots and then a recurring role as Franklyn on the NBC/ABC comedy Scrubs. He was also featured in a North American commercial for Sega's 2002 PlayStation 2 video game, Shinobi, with the catch phrase 'Shinobi's back!' in front of Sega's 1987 Shinobi arcade cabinet. Oka guest starred in the Yes, Dear episode "Dances with Couch", which aired on April 8, 2002. He appeared briefly in 2002's Austin Powers in Goldmember, where he delivered the line "It looks like Godzilla, but due to international copyright laws, it's not".
In 2006, Oka was cast for the role of Hiro Nakamura in Heroes. Oka himself translated his dialogue from the show's scripts from English to Japanese; English subtitles accompanied his Japanese dialogue on the show. Additionally, Oka's real voice is closer to that of "Future Hiro" than the higher-pitched voice he uses as "Present Hiro" as heard during his appearances on Heroes. His portrayal of the role earned him nominations for the Golden Globe Award for Best Supporting Actor on a TV Series and the Primetime Emmy Award for best supporting actor in a drama series, the only actor on Heroes to be nominated for both awards. In addition to his work on the show, he continued to work at ILM up to three days a week as a Research and Development Technical Director, writing programs that create special effects. He played the role of Bruce in the big screen version of Get Smart.
He played a real estate broker who is trying to sell to Seann William Scott's character in Steve Conrad's The Promotion.
He was named the "Coolest Geek" at the Spike TV Guys' Choice Awards on June 13, 2007. In 2007, he presented an award with Heroes co-star Hayden Panettiere on the 20th annual Nickelodeon Kids' Choice Awards.
Oka plays the coroner Dr. Max Bergman in CBS' Hawaii Five-0, a remake of original series which aired from 1968 to 1980. He joined the show's main cast in the second series. His character was written as an ethnic Japanese who was adopted at birth by Jewish parents, hence his last name. Oka also made an appearance in the film Friends with Benefits.
In March 2015, Oka announced that he will reprise his role as Hiro Nakamura in NBC's Heroes Reborn.
Interests
Oka is fluent in Japanese, English and Spanish. His hobbies include kendo where he carries the rank of shodan, playing video games, watching and writing romantic comedies, playing the piano, beatboxing, and singing. He avidly collects manga; his current favorites include Eyeshield 21, One Piece and PLUTO, and he professes to be a big fan of Naoki Urasawa's other works.
In 1988, he placed fourth in the California state MATHCOUNTS competition, and was one of the four students to represent the state of California in the national competition.
He was at one time a leader of the raiding guild Dawn of Valor (Spinebreaker US realm) in World of Warcraft, a popular MMORPG video game. His player character was named Kamiosa, an anagram of his real name.
Filmography
Actor
-
Blue Eye Samurai (TV Series) (post-production)
2022
Bullet Train
as
Conductor
2021
Star Wars: Visions (TV Series)
as
Ethan
- The Ninth Jedi (2021) - Ethan (English version, voice)
2019
Spies in Disguise
as
Kimura (voice)
2010
Hawaii Five-0 (TV Series)
as
Max Bergman
- He 'oi'o Kuhihewa; He Kaka ola i 'ike 'ia e ka Makaula (2019) - Max Bergman
- Ua ho'i ka 'opua i Awalua (2017) - Max Bergman
- Ka 'Aelike (2017) - Max Bergman
- Ka'ili aku (2016) - Max Bergman
- Ka Luhi (2016) - Max Bergman
- Elua la ma Nowemapa (2016) - Max Bergman
- Hana Komo Pae (2016) - Max Bergman (credit only)
- Ka makuahine a me ke keikikane (2016) - Max Bergman (credit only)
- Ka hale ho 'okauweli (2016) - Max Bergman
- Ke Ku 'Ana (2016) - Max Bergman (credit only)
- Hu a'e ke ahi lanakila a Kamaile (2016) - Max Bergman (credit only)
- He Moho Hou (2016) - Max Bergman (credit only)
- No ke ali'i wahine a me ka 'aina (2016) - Max Bergman (credit only)
- Makaukau 'oe e Pa'ani? (2016) - Max Bergman (credit only)
- O Ke Ali'i Wale No Ka'u Makemake (2016) - Max Bergman
- Pa'a Ka 'ipuka I Ka 'Upena Nananana (2016) - Max Bergman
- Pilina Koko (2016) - Max Bergman
- I'ike Ke Ao (2016) - Max Bergman
- Ka Pono Ku'oko'a (2016) - Max Bergman (credit only)
- Ka Haunaele (2016) - Max Bergman
- Malama ka Po'e (2016) - Max Bergman (credit only)
- Kanaka Hahai (2016) - Max Bergman
- Waiwai (2016) - Max Bergman
- Ka Pohaku Kihi Pa'a (2016) - Max Bergman
- Ke Koa Lokomaika'i (2016) - Max Bergman
- Hoa 'inea (2016) - Max Bergman
- Umia Ka Hanu (2016) - Max Bergman (credit only)
- Ua ola loko i ke aloha (2016) - Max Bergman
- Kuleana (2016) - Max Bergman
- Ka Makau Kaa Kaua (2015) - Max Bergman
- Hana Keaka (2015) - Max Bergman
- Piko Pau 'iole (2015) - Max Bergman (credit only)
- Na Kame Hele (2015) - Max Bergman (credit only)
- Na Pilikua Nui (2015) - Max Bergman
- Ka 'alapahi nui (2015) - Max Bergman
- Ka Papahana Holo Pono (2015) - Max Bergman
- Ua 'o'oloku ke anu i na mauna (2015) - Max Bergman
- Lehu a Lehu (2015) - Max Bergman (credit only)
- Mai ho'oni i ka wai lana mâlie (2015) - Max Bergman
- A Make Kaua (2015) - Max Bergman
- Luapo'i (2015) - Max Bergman
- Mo'o 'olelo Pu (2015) - Max Bergman
- Ho'amoano (2015) - Max Bergman
- Ua helele'i ka hoku (2015) - Max Bergman
- Ike Hanau (2015) - Max Bergman
- Kahania (2015) - Max Bergman
- Pono Kaulike (2015) - Max Bergman
- Kuka'awale (2015) - Max Bergman (credit only)
- Nanahu (2015) - Max Bergman (credit only)
- E 'Imi pono (2015) - Max Bergman
- Powehiwehi (2015) - Max Bergman (credit only)
- La Po'ino (2015) - Max Bergman
- Poina 'ole (2015) - Max Bergman
- Ua 'aihue (2015) - Max Bergman (credit only)
- Wawahi moe'uhane (2015) - Max Bergman
- Ke Koho Mamao Aku (2014) - Max Bergman
- Ka Hana Malu (2014) - Max Bergman
- Ina Paha (2014) - Max Bergman
- Ho'oma'ike (2014) - Max Bergman
- Ho'oilina (2014) - Max Bergman
- Ka No'eau (2014) - Max Bergman (credit only)
- Kanalu Hope Loa (2014) - Max Bergman (credit only)
- Ka Makuakaneka (2014) - Max Bergman (credit only)
- A'ohe Kahi e Pe'e Ai (2014) - Max Bergman
- O ka Pili'Ohana ka 'Oi (2014) - Max Bergman
- Makani 'Olu a Holo Malie (2014) - Max Bergman
- Pe'epe'e Kainaka (2014) - Max Bergman
- Ku I Ka Pili Koko (2014) - Max Bergman
- Ho'i Hou (2014) - Max Bergman
- Ma lalo o ka 'ili (2014) - Max Bergman
- Hoku Welowelo (2014) - Max Bergman
- Pale 'la (2014) - Max Bergman
- Na hala a ka makua (2014) - Max Bergman
- Hana Lokomaika'i (2014) - Max Bergman
- O kela me keia manawa (2014) - Max Bergman (credit only)
- Pukana (2013) - Max Bergman
- Ho'onani Makuakane (2013) - Max Bergman
- Akanahe (2013) - Max Bergman (credit only)
- Ua Nalohia (2013) - Max Bergman
- Kupouli 'la (2013) - Max Bergman
- Kupu'eu (2013) - Max Bergman (credit only)
- A ia la aku (2013) - Max Bergman
- Ka 'oia'i'o ma loko (2013) - Max Bergman
- A'ale Ma'a Wau (2013) - Max Bergman
- Aloha Ke Kahi I Ke Kahi (2013) - Max Bergman
- Aloha. Malama Pono (2013) - Max Bergman
- He welo 'oihana (2013) - Max Bergman
- Ho'opio (2013) - Max Bergman (credit only)
- Imi Loko Ka 'Uhane (2013) - Max Bergman
- Olelo Pa'a (2013) - Max Bergman (credit only)
- Hoa Pili (2013) - Max Bergman
- Na Ki'i (2013) - Max Bergman
- Pa'ani (2013) - Max Bergman
- Kekoa (2013) - Max Bergman
- Hookman (2013) - Max Bergman
- Hana I Wa 'Ia (2013) - Max Bergman (credit only)
- Olelo Ho'Opa'I Make (2013) - Max Bergman (credit only)
- Kapu (2013) - Max Bergman
- Kahu (2012) - Max Bergman
- Huaka'i Kula (2012) - Max Bergman (credit only)
- Ha'awe Make Loa (2012) - Max Bergman
- Wahine'inoloa (2012) - Max Bergman
- Ohuna (2012) - Max Bergman
- I Ka Wa Mamua (2012) - Max Bergman
- Mohai (2012) - Max Bergman
- Popilikia (2012) - Max Bergman
- Lana I Ka Moana (2012) - Max Bergman
- Kanalua (2012) - Max Bergman
- La O Na Makuahine (2012) - Max Bergman
- Ua Hala (Death in the Family) (2012) - Max Bergman
- Ua Hopu (Caught) (2012) - Max Bergman
- Pa Make Loa (Touch of Death) (2012) - Max Bergman
- Ha'alele (Abandoned) (2012) - Max Bergman
- Kalele (Faith) (2012) - Max Bergman
- Lekio (Radio) (2012) - Max Bergman
- Kupale (Defender) (2012) - Max Bergman
- I Helu Pu (The Reckoning) (2012) - Max Bergman
- Mai Ka Wa Kahiko (Out of the Past) (2012) - Max Bergman (credit only)
- Pu'olo (The Package) (2012) - Max Bergman (credit only)
- Ka Ho' Oponopono (The Fix) (2012) - Max Bergman (credit only)
- Alaheo Pau'ole (Gone Forever) (2011) - Max Bergman
- Pahele (Trapped) (2011) - Max Bergman (credit only)
- Ki'ilua (Deceiver) (2011) - Max Bergman
- Ike Maka (Identity) (2011) - Max Bergman
- Lapa'au (Healing) (2011) - Max Bergman
- Ka Iwi Kapu (Sacred Bones) (2011) - Max Bergman
- Ka Hakaka Maika'i (The Good Fight) (2011) - Max Bergman
- Ma'eme'e (Clean) (2011) - Max Bergman (credit only)
- Mea Makamae (Treasure) (2011) - Max Bergman
- Kame'e (The Hero) (2011) - Max Bergman
- Ua Lawe Wale (Taken) (2011) - Max Bergman
- Ha'i'ole (Unbreakable) (2011) - Max Bergman
- Ne Me'e Laua Na Paio (Heroes and Villains) (2011) - Max Bergman
- He Kane Hewa' Ole (An Innocent Man) (2011) - Max Bergman
- Palekaiko (Paradise) (2010) - Max Bergman
- Nalowale (Forgotten/Missing) (2010) - Max Bergman
2018
SuperMansion (TV Series)
as
Toko
- Summer Vacation Special (2018) - Toko
2018
Mozart in the Jungle (TV Series)
as
Fukumoto
- We're Not Robots (2018) - Fukumoto
- Domo Arigato (2018) - Fukumoto
- Significant Lover (2018) - Fukumoto
- Dance (2018) - Fukumoto
2017
Death Note
as
Detective Sasaki
2016
Kingsglaive: Final Fantasy XV
as
Bureaucrat (English version, voice)
2015
Heroes Reborn (TV Mini Series)
as
Hiro Nakamura
- Project Reborn (2016) - Hiro Nakamura (uncredited)
- June 13th - Part Two (2015) - Hiro Nakamura
- June 13th - Part One (2015) - Hiro Nakamura
- Game Over (2015) - Hiro Nakamura
2011
Searching for Sonny
as
Sonny Bosco
2011
Friends with Benefits
as
Darin Arturo Morena
2006
Heroes (TV Series)
as
Hiro Nakamura
- Chapter Eighteen 'Brave New World' (2010) - Hiro Nakamura
- Chapter Fifteen 'Pass/Fail' (2010) - Hiro Nakamura
- Chapter Fourteen 'Close to You' (2010) - Hiro Nakamura
- Chapter Twelve 'Upon This Rock' (2010) - Hiro Nakamura
- Chapter Eleven 'The Fifth Stage' (2009) - Hiro Nakamura
- Chapter Ten 'Thanksgiving' (2009) - Hiro Nakamura
- Chapter Nine 'Brother's Keeper' (2009) - Hiro Nakamura
- Chapter Seven 'Once Upon a Time in Texas' (2009) - Hiro Nakamura
- Chapter Five 'Tabula Rasa' (2009) - Hiro Nakamura
- Chapter Four 'Hysterical Blindness' (2009) - Hiro Nakamura
- Chapter Three 'Acceptance' (2009) - Hiro Nakamura
- Chapter One 'Orientation/Jump, Push, Fall' (2009) - Hiro Nakamura
- Chapter Twelve 'An Invisible Thread' (2009) - Hiro Nakamura
- Chapter Eleven 'I Am Sylar' (2009) - Hiro Nakamura
- Chapter Nine 'Turn and Face the Strange' (2009) - Hiro Nakamura
- Chapter Seven 'Cold Snap' (2009) - Hiro Nakamura
- Chapter Six 'Shades of Gray' (2009) - Hiro Nakamura
- Chapter Three 'Building 26' (2009) - Hiro Nakamura
- Chapter Two 'Trust and Blood' (2009) - Hiro Nakamura
- Chapter One 'A Clear and Present Danger' (2009) - Hiro Nakamura
- Chapter Thirteen 'Dual' (2008) - Hiro Nakamura
- Chapter Twelve 'Our Father' (2008) - Hiro Nakamura
- Chapter Eleven 'The Eclipse - Part 2' (2008) - Hiro Nakamura
- Chapter Ten 'The Eclipse Part 1' (2008) - Hiro Nakamura
- Chapter Nine 'It's Coming' (2008) - Hiro Nakamura
- Chapter Eight 'Villains' (2008) - Hiro Nakamura
- Chapter Seven 'Eris Quod Sum' (2008) - Hiro Nakamura
- Chapter Six 'Dying of the Light' (2008) - Hiro Nakamura
- Chapter Five 'Angels and Monsters' (2008) - Hiro Nakamura
- Chapter Four 'I Am Become Death' (2008) - Hiro Nakamura
- Chapter Three 'One of Us, One of Them' (2008) - Hiro Nakamura
- Chapter Two 'The Butterfly Effect' (2008) - Hiro Nakamura
- Chapter One 'The Second Coming' (2008) - Hiro Nakamura
- Chapter Eleven 'Powerless' (2007) - Hiro Nakamura
- Chapter Ten 'Truth & Consequences' (2007) - Hiro Nakamura
- Chapter Nine: Cautionary Tales (2007) - Hiro Nakamura
- Chapter Seven 'Out of Time' (2007) - Hiro Nakamura
- Chapter Six 'The Line' (2007) - Hiro Nakamura
- Chapter Five 'Fight or Flight' (2007) - Hiro Nakamura
- Chapter Three 'Kindred' (2007) - Hiro Nakamura
- Chapter Two 'Lizards' (2007) - Hiro Nakamura
- Chapter One 'Four Months Later-' (2007) - Hiro Nakamura
- Chapter Twenty-Three 'How to Stop an Exploding Man' (2007) - Hiro Nakamura
- Chapter Twenty-Two 'Landslide' (2007) - Hiro Nakamura
- Chapter Twenty-One 'The Hard Part' (2007) - Hiro Nakamura
- Chapter Twenty 'Five Years Gone' (2007) - Hiro Nakamura
- Chapter Nineteen '.07%' (2007) - Hiro Nakamura
- Chapter Eighteen 'Parasite' (2007) - Hiro Nakamura
- Chapter Sixteen 'Unexpected' (2007) - Hiro Nakamura
- Chapter Fifteen 'Run!' (2007) - Hiro Nakamura
- Chapter Fourteen 'Distractions' (2007) - Hiro Nakamura
- Chapter Thirteen 'The Fix' (2007) - Hiro Nakamura
- Chapter Twelve 'Godsend' (2007) - Hiro Nakamura
- Chapter Eleven 'Fallout' (2006) - Hiro Nakamura
- Chapter Ten 'Six Months Ago' (2006) - Hiro Nakamura
- Chapter Nine 'Homecoming' (2006) - Hiro Nakamura
- Chapter Eight 'Seven Minutes to Midnight' (2006) - Hiro Nakamura
- Chapter Seven 'Nothing to Hide' (2006) - Hiro Nakamura
- Chapter Six 'Better Halves' (2006) - Hiro Nakamura
- Chapter Five 'Hiros' (2006) - Hiro Nakamura
- Chapter Four 'Collision' (2006) - Hiro Nakamura
- Chapter Three 'One Giant Leap' (2006) - Hiro Nakamura
- Chapter Two 'Don't Look Back' (2006) - Hiro Nakamura
- Chapter One 'Genesis' (2006) - Hiro Nakamura
2009
Dave Knoll Finds His Soul (TV Short)
as
Dave Knoll
2008
Get Smart's Bruce and Lloyd Out of Control (Video)
as
Bruce
2005
Reno 911! (TV Series)
as
Japanese Tourist / Translator
- Did Garcia Steal Dangle's Husband? (2008) - Japanese Tourist
- Dangle's Wedding (2007) - Japanese Tourist
- Fastest Criminal in Reno (2005) - Translator
2007
Cars Mater-National (Video Game)
as
Koji (voice)
2007
Robot Chicken (TV Series short)
as
Charles 'Chachi' Arcola / Japanese Fred Rogers / Henchman #2
- Celebutard Mountain (2007) - Charles 'Chachi' Arcola / Japanese Fred Rogers / Henchman #2 (voice)
2007
Balls of Fury
as
Jeff - Bathroom Attendant
2007
Driver '76 (Video Game)
as
Jimmy Yip (voice)
2007
Jane Doe: Ties That Bind (TV Movie)
as
Agent Osaka
2007
The Sarah Silverman Program. (TV Series)
as
Clerk
- Batteries (2007) - Clerk
2007
Studio 60 on the Sunset Strip (TV Series)
as
Masi Oka
- The Harriet Dinner: Part I (2007) - Masi Oka (uncredited)
2006
Joey (TV Series)
as
Arthur
- Joey and the Big Move (2006) - Arthur (uncredited)
2006
The Loop (TV Series)
as
Wang
- The Year of the Dog (2006) - Wang
2006
Without a Trace (TV Series)
as
Wei Fan
- Check Your Head (2006) - Wei Fan
2006
Reba (TV Series)
as
IRS Agent Phung
- Don't Mess with Taxes (2006) - IRS Agent Phung
2006
One Sung Hero (Short)
as
KJ
2005
God Wears My Underwear
as
Brother Eo (voice)
2005
House of the Dead 2 (TV Movie)
as
Stanley Tong
2005
The Proud Family Movie (TV Movie)
as
Japanese Kid / Announcer (voice)
2005
Punk'd (TV Series)
as
Translator
- Episode #5.5 (2005) - Translator
2005
Less Than Perfect (TV Series)
as
Hideki
- I Just Don't Like Her (2005) - Hideki
2004
All of Us (TV Series)
as
Edwin
- Home for Christmas? (2004) - Edwin
2004
Chester's Big Night (Short)
as
Dad / Sandman
2002
Scrubs (TV Series)
as
Franklyn
- My Unicorn (2004) - Franklyn
- My T.C.W. (2003) - Franklyn
- My Own Private Practice Guy (2003) - Franklyn
- My Occurrence (2002) - Franklyn
- My Heavy Meddle (2002) - Franklyn
2004
Still Standing (TV Series)
as
Ronald
- Still Bill's Dad (2004) - Ronald
2004
Along Came Polly
as
Wonsuk
2003
Luis (TV Series)
as
Deng Wu
- Death Day (2003) - Deng Wu
- E.P.T (2003) - Deng Wu
- Placeholder (2003) - Deng Wu
- Pilot (2003) - Deng Wu
- Friendship (2003) - Deng Wu
- Bavarian Creme (2003) - Deng Wu
- Help (2003) - Deng Wu
- Rat (2003) - Deng Wu
- Promotion (2003) - Deng Wu
2003
Legally Blonde 2: Red, White & Blonde
as
Congressional Intern (uncredited)
2003
On the Spot (TV Series)
as
Japanese Tourist
- Little Brenda Dynamite (2003) - Japanese Tourist
2002
She Spies (TV Series)
as
Guy
- Fondles (2002) - Guy
2002
Austin Powers in Goldmember
as
Japanese Pedestrian
2002
Sabrina the Teenage Witch (TV Series)
as
Male Council Member
- The Whole Ball of Wax (2002) - Male Council Member
2002
Yes, Dear (TV Series)
as
Talking Rock
- Dances with Couch (2002) - Talking Rock
2001
Straight White Male (TV Movie)
as
Toby
2001
Gilmore Girls (TV Series)
as
the Philosophy Student
- The Road Trip to Harvard (2001) - the Philosophy Student
2001
Citizen Baines (TV Series)
as
Staffer Dan
- The Whole Thump-Thump-Thump (2001) - Staffer Dan
2001
Dharma & Greg (TV Series)
as
Nien-Jin
- The End of the Innocence: Part 2 (2001) - Nien-Jin
Visual Effects
2006
Pirates of the Caribbean: Dead Man's Chest (digital artist: ILM - as Masayori Oka)
2005
War of the Worlds (digital artist: ILM)
2005
Star Wars: Episode III - Revenge of the Sith (digital artist: ILM)
2003
Terminator 3: Rise of the Machines (cg artist: ILM - as Masayori Oka)
2003
Hulk (technical director: ILM)
2003
Dreamcatcher (CG artist: ILM - as Masayori Oka)
2002
Star Wars: Episode II - Attack of the Clones (digital effects artist: ILM - as Masayori Oka)
2000
The Perfect Storm (digital artist: ILM - as Masayori Oka)
2000
Mission to Mars (technical support: ILM)
1999
Star Wars: Episode I - The Phantom Menace (visual effects production and technical support: ILM - as Masayori Oka)
1998
Mighty Joe Young (CG technical assistant: ILM - as Masayori Oka)
Producer
-
Akira (executive producer) (announced)
-
Attack on Titan (producer) (announced)
-
Live Die Repeat and Repeat (producer) (announced)
-
Mega Man (producer) (pre-production)
-
The Promised Neverland (TV Series) (producer) (pre-production)
2021
Outer Wilds: Echoes of the Eye (Video Game) (executive producer)
2019
Outer Wilds (Video Game) (executive producer)
2017
Death Note (producer)
Writer
2004
Chester's Big Night (Short)
Soundtrack
2004
Scrubs (TV Series) (performer - 1 episode)
- My Unicorn (2004) - (performer: "Hey, Good Lookin'" - uncredited)
Miscellaneous
2018
Ready Player One (consultant)
Thanks
2016
Hibana (TV Mini Series) (special thanks - 9 episodes)
- Episode #1.10 (2016) - (special thanks)
- Episode #1.8 (2016) - (special thanks)
- Episode #1.7 (2016) - (special thanks)
- Episode #1.6 (2016) - (special thanks)
- Episode #1.5 (2016) - (special thanks)
- Episode #1.4 (2016) - (special thanks)
- Episode #1.3 (2016) - (special thanks)
- Episode #1.2 (2016) - (special thanks)
- Episode #1.1 (2016) - (special thanks)
2008
Heroes: Countdown to the Premiere (TV Movie documentary) (special thanks)
Self
2020
Hollywood First Look (TV Series)
as
Self
- Episode #2.31 (2020) - Self
2019
Hollywood Insider (TV Series)
as
Self
- Reactions From Stars on 'SPIES IN DISGUISE' (2019) - Self
- Come Behind The Scenes Of 'SPIES IN DISGUISE' (2019) - Self
- Rendezvous at premiere of 'Spies In Disguise' (2019) - Self
2015
IMDb on the Scene (TV Series)
as
Self
- IMDb's 25th Anniversary Party (2015) - Self
2012
CBS This Morning (TV Series)
as
Self - Guest
- Episode #1.175 (2012) - Self - Guest
2012
Stand Up to Cancer (TV Special)
as
Self
2012
It Has Begun: Bananapocalypse (Short)
as
Self
2012
On the Verge (TV Series)
as
Self - Guest
- Damon Lindelof, Masi Oka, and Marco Arment (2012) - Self - Guest
2012
CollegeHumor Originals (TV Series)
as
Self
- Official Spoiler Rules (2012) - Self
2011
Unite for Japan (Short)
as
Self
2011
America wo warawasero! (TV Special)
as
Self / emcee
2010
Asia Uncut with Jon Niermann (TV Series)
as
Self
- Episode dated 24 January 2010 (2010) - Self
2009
The Bonnie Hunt Show (TV Series)
as
Self
- Episode dated 5 January 2010 (2010) - Self
- Episode dated 20 March 2009 (2009) - Self
2007
Last Call with Carson Daly (TV Series)
as
Self
- Episode dated 31 October 2009 (2009) - Self
- Episode dated 20 March 2009 (2009) - Self
- Episode dated 2 March 2007 (2007) - Self
2009
Protect Insurance Companies PSA (Video short)
as
Self
2008
Heroes Report (TV Series)
as
Self
2007
Live with Kelly and Mark (TV Series)
as
Self
- Episode dated 22 December 2008 (2008) - Self
- Episode dated 3 December 2007 (2007) - Self
- Episode dated 26 February 2007 (2007) - Self
2007
Heroes Unmasked (TV Series documentary)
as
Self
- The Music of Heroes (2008) - Self (uncredited)
- Heroes by Design (2008) - Self
- Opening Pandora's Box (2008) - Self
- The Casting Couch (2008) - Self (uncredited)
- Travelling in Style (2008) - Self
- Japanese Idol (2008) - Self
- Heroes Return (2008) - Self
- The Story So Far (2007) - Self
- Finale (2007) - Self (uncredited)
- Tomorrow's World (2007) - Self
- Sets and the City (2007) - Self
- Telling Tales (2007) - Self
- The Invisible Touch (2007) - Self
- Painting the Future (2007) - Self
- Hiro Worship (2007) - Self
- The Dreamer (2007) - Self
- Growing Pains (2007) - Self
- A New Dawn (2007) - Self
2008
Discovery Atlas (TV Series documentary)
as
Narrator
- Japan Revealed (2008) - Narrator (voice)
2006
Late Night with Conan O'Brien (TV Series)
as
Self
- Masi Oka/Alan Zweibel/Rock of Ages (2008) - Self
- Episode #15.92 (2008) - Self
- Episode #14.135 (2007) - Self
- Episode #14.42 (2006) - Self
2008
The Making of Get Smart's Bruce and Lloyd Out of Control (Video short)
as
Self
2008
Heroes: Countdown to the Premiere (TV Movie documentary)
as
Self
2008
2008 Primetime Creative Arts Emmy Awards (TV Special)
as
Self
2008
Séries express (TV Series)
as
Self
- Episode #2.3 (2008) - Self
2008
Stand Up to Cancer (TV Special)
as
Self
2007
Entertainment Tonight (TV Series)
as
Self
- Episode dated 19 August 2008 (2008) - Self
- Episode dated 24 August 2007 (2007) - Self
- Episode dated 19 July 2007 (2007) - Self
2008
Up Close with Carrie Keagan (TV Series)
as
Self
- Episode dated 25 June 2008 (2008) - Self
- Episode dated 19 June 2008 (2008) - Self
2007
Eigo de shabera-night (TV Series)
as
Self
- Episode dated 2 June 2008 (2008) - Self
- Episode dated 22 October 2007 (2007) - Self
2008
Rachael Ray (TV Series)
as
Self
- Episode #2.79 (2008) - Self
2007
CNN Heroes: An All-Star Tribute (TV Special)
as
Self - Presenter
2006
The Ellen DeGeneres Show (TV Series)
as
Self
- Episode #5.14 (2007) - Self
- Episode #4.70 (2006) - Self
2007
E! Live from the Red Carpet (TV Series)
as
Self
- The 2007 Primetime Emmy Awards (2007) - Self
- The 2007 Golden Globe Awards (2007) - Self
2007
The 59th Annual Primetime Emmy Awards (TV Special)
as
Self - Presenter
2007
The Late Late Show with Craig Ferguson (TV Series)
as
Self
- Episode #4.131 (2007) - Self
- Episode #4.125 (2007) - Self
- Episode #3.74 (2007) - Self
2007
+ Clair (TV Series documentary)
as
Self
- Episode dated 16 June 2007 (2007) - Self
2007
Guys Choice (TV Special)
as
Self - Winner
2007
07 Spaceys (TV Movie)
as
Self
2007
2007 AZN Asian Excellence Awards (TV Special)
as
Self
2007
Late Show with David Letterman (TV Series)
as
Self - Top Ten List Presenter
- Episode #14.146 (2007) - Self - Top Ten List Presenter
2006
The View (TV Series)
as
Self - Guest / Self
- Episode dated 30 April 2007 (2007) - Self - Guest
- Episode dated 20 November 2006 (2006) - Self
2007
Tavis Smiley (TV Series)
as
Self
- Episode dated 27 April 2007 (2007) - Self
2007
The 5th Annual TV Land Awards (TV Special)
as
Self - Winner
2007
Descifrando héroes (TV Short documentary)
as
Self
2007
Nickelodeon Kids' Choice Awards '07 (TV Special)
as
Self
2007
Jimmy Kimmel Live! (TV Series)
as
Self
- Episode #4.399 (2007) - Self
2007
The Tonight Show with Jay Leno (TV Series)
as
Self
- Episode #15.31 (2007) - Self
- Episode #15.2 (2007) - Self
2007
The 64th Annual Golden Globe Awards (TV Special)
as
Self - Nominee & Presenter
2007
The 33rd Annual People's Choice Awards (TV Special)
as
Self
2006
VH1 Big in 06 Awards (TV Special)
as
Self
2006
Macy's Thanksgiving Day Parade (TV Special documentary)
as
Self
2006
Infanity (TV Series documentary)
as
Self
- Heroes (2006) - Self
2006
The Megan Mullally Show (TV Series)
as
Self
- Episode #1.11 (2006) - Self
2003
The Jamie Kennedy Experiment (TV Series)
as
Sushi Chef / Frank Harris / Chris Oka
- Episode #2.22 (2003)
- Episode #2.18 (2003) - Sushi Chef
- Episode #2.12 (2003) - Frank Harris
- Episode #2.10 (2003) - Chris Oka
1993
Downtown DX (TV Series)
as
Self
Archive Footage
2012
NCIS: Los Angeles (TV Series)
as
Dr. Max Bergman
- Touch of Death (2012) - Dr. Max Bergman (uncredited)
2007
Heroes Unmasked (TV Series documentary)
as
Hiro Nakamura / Self
- Heroes on the Run (2008) - Hiro Nakamura (uncredited)
- Let's Get Physical (2008) - Hiro Nakamura (uncredited)
- Action! (2008) - Hiro Nakamura (uncredited)
- Missing Links (2008) - Hiro Nakamura (uncredited)
- Shock of the Old (2008) - Hiro Nakamura (uncredited)
- Playing God (2008) - Hiro Nakamura (uncredited)
- On a Heroic Scale (2008) - Hiro Nakamura (uncredited)
- New Heroes on the Block (2008) - Hiro Nakamura (uncredited)
- From Heroes to Villains (2008) - Hiro Nakamura (uncredited)
- New World Disorder (2008) - Hiro Nakamura (uncredited)
- Sweet Dreams (2008) - Hiro Nakamura (uncredited)
- When Worlds Collide (2008) - Hiro Nakamura (uncredited)
- Generations (2008) - Hiro Nakamura (uncredited)
- The Director's Cut (2007) - Hiro Nakamura (uncredited)
- Isaac (2007) - Hiro Nakamura (uncredited)
- Bad Company (2007) - Hiro Nakamura (uncredited)
- Head to Head (2007) - Hiro Nakamura (uncredited)
- Mohinder's Journey (2007) - Hiro Nakamura (uncredited)
- A Heroes Welcome (2007) - Self
- The H.R.G. File (2007) - Hiro Nakamura (uncredited)
2007
30 Rock (TV Series)
as
Hiro Nakamura
- SeinfeldVision (2007) - Hiro Nakamura (uncredited)
2007
Jo, heroi (TV Movie)
as
Hiro Nakamura
References
Masi Oka Wikipedia
(Text) CC BY-SA