Masaya Nakamura (中村 雅哉, 24 December 1925 – 22 January 2017) was a Japanese businessman and founder of Namco, initially an amusement ride manufacturing company, but which grew under Nakamura's leadership into the third largest video game developing entity in Japan during the 1970s and 1980s. Nakamura helped to usher in Namco's growing video game division for arcade games, leading to numerous successes including Toru Iwatani's Pac-Man (1980), which remains one of the highest-grossing arcade games worldwide; for his leadership in directing the company to this success, Nakamura is considered "the father of Pac-Man".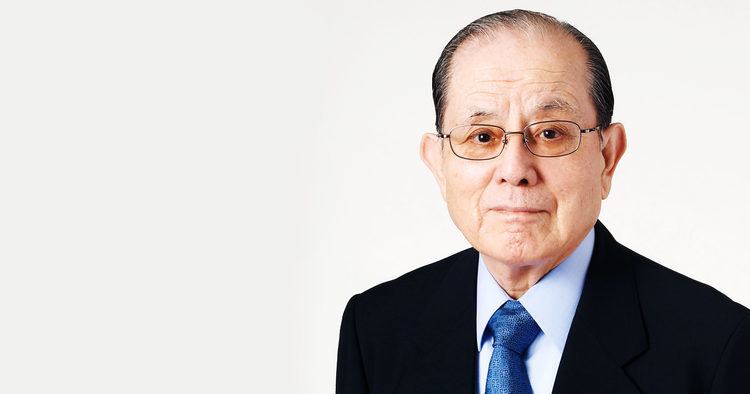 Nakamura stepped down as Namco's CEO in 2002 and took a ceremonial role in the company's management, three years before Namco merged with Bandai, forming Bandai Namco. Nakamura was awarded the "Order of the Rising Sun, Gold Rays with Rosette" by the Japanese government in 2007 for his contributions to Japanese industry.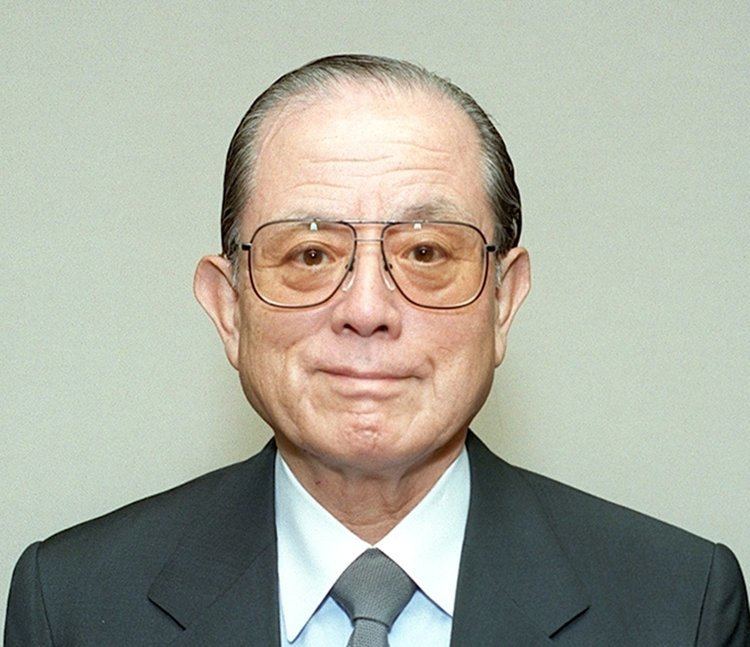 Nakamura was born on 24 December 1925. He graduated from Yokohama Institute of Technology in 1948, having studied shipbuilding. In 1955, in the wake of Japan's economic recovery from World War II, he then founded Nakamura Manufacturing, a company which created kiddie rides for department stores. In one such business deal, Nakamura secured a deal with the department store chain Mitsukoshi in the early 1960s to install a ride on the building's rooftop. The ride was very popular and Mitsukoshi commissioned Nakamura's company to install similar rides across all their stores. The company was renamed Nakamura Manufacturing Company, and later shortened to Namco.
The company soon expanded from mechanical amusement rides to arcade games in the 1970s. Some of the company's first arcade games used electromechanical projection technology such as F-1 (1976). Nakamura saw potential in the rising video game sector and hired a number of software engineers to allow the company develop its own, as well as testing the games himself for their amusement value. He also purchased Atari, Inc.'s failing Japan division from Nolan Bushnell for $500,000, beating rival Sega's offer of $80,000; the purchase allowed Nakamura's company to distribute Atari's games for a decade, and inspired the company to their own designs. Popular games, such as Galaxian (1979) and Pac-Man (1980), were introduced during the late 70s and through the 80s. Pac-Man was developed by one of Nakamura's new hires, Toru Iwatani, with Nakamura having suggested the "Pac" name as a shortened form of pakku, the sound the character made while it ate dots and ghosts on the screen. Pac-Man became the company's runaway hit, leading to several sequels including Ms. Pac-Man (1981). As of 2016, Pac-Man is one of the highest-grossing arcade games of all time, earning $3.5 billion by 1990 or $7.68 billion adjusted for 2016 inflation, according to US Gamer. Nakamura said in a 1983 interview that though he did expect it to be successful, "I never thought it would be this big". Nakamura is considered to have been one of the first to identify the potential of "screen addiction" due to how much younger people would play Pac-Man and his company's other games. Namco also invested in the handheld and console gaming market, which took off in the late 80s, with the success of Ridge Racer (1993) and Tekken (1994). Because of his vision in developing arcade games, Nakamura is often considered "the father of Pac-Man", and credited as one of the instrumental people behind Japan's video game industry.
Nakamura also led Namco to manage a chain of now-defunct theme parks across Japan. After Namco bought the film studio Nikkatsu in 1993, Nakamura became involved in film production and was credited as executive producer on a number of Nikkatsu movies. In 2002, Nakamura stepped down as CEO, taking on a more ceremonial role in the company's management. Namco later merged with Bandai to form Bandai Namco in 2005, with Nakamura retaining an honorary position in its entertainment arm, Bandai Namco Entertainment. At this point, Nakamura was Japan's 68th richest person.
The Japanese government awarded Nakamura the "Order of the Rising Sun, Gold Rays with Rosette" in their 2007 Spring Conferment of Decorations for his contribution to Japanese industry. Nakamura was part of the inaugural inductees into the International Video Game Hall of Fame in Ottumwa, Iowa, celebrated during The Big Bang Gaming Extravaganza on 5–8 August 2010. Nakamura acknowledged his induction via a video feed. The arcade game Pac-Man was also inducted into the Hall of Fame during these events, which coincided with the celebration of the 30th anniversary of the game's release.
Nakamura died on 22 January 2017 at the age of 91. The announcement of his death was made by Bandai Namco on 30 January, requesting respect for his family's privacy. His funeral and wake were held privately, but the company plans to offer a separate public memorial service for Nakamura.