Genres

Folk-pop, kayokyoku


Children

Emu Sada, Tairiku Sada




Role

Singer





Name

Masashi Sada




Years active

1973–present







Birth name

Masashi Sada (佐田 雅志, Sada Masashi)




Born

April 10, 1952 (age 63) (

1952-04-10

)


Origin

Nagasaki, Nagasaki, Japan


Occupation(s)

Singer, composer, lyricist, radio-DJ, novelist




Instruments

Vocals, guitars, violin




Movies

The Lion Standing in the Wind, Life Back Then, Kakashi




Albums

Kikyorai, Kazamidori, Anthology




Similar People

Emu Sada, Tairiku Sada, Shigeri Sada, Reiko Sada, Shinji Tanimura




Siblings

Reiko Sada, Shigeri Sada



Karaoke tenohira palm of hand by masashi sada with japanese lyrics hiro is singing
Masashi Sada (さだ まさし, Sada Masashi, born April 10, 1952) is a Japanese singer, lyricist, composer, novelist, actor, and a film producer.
Contents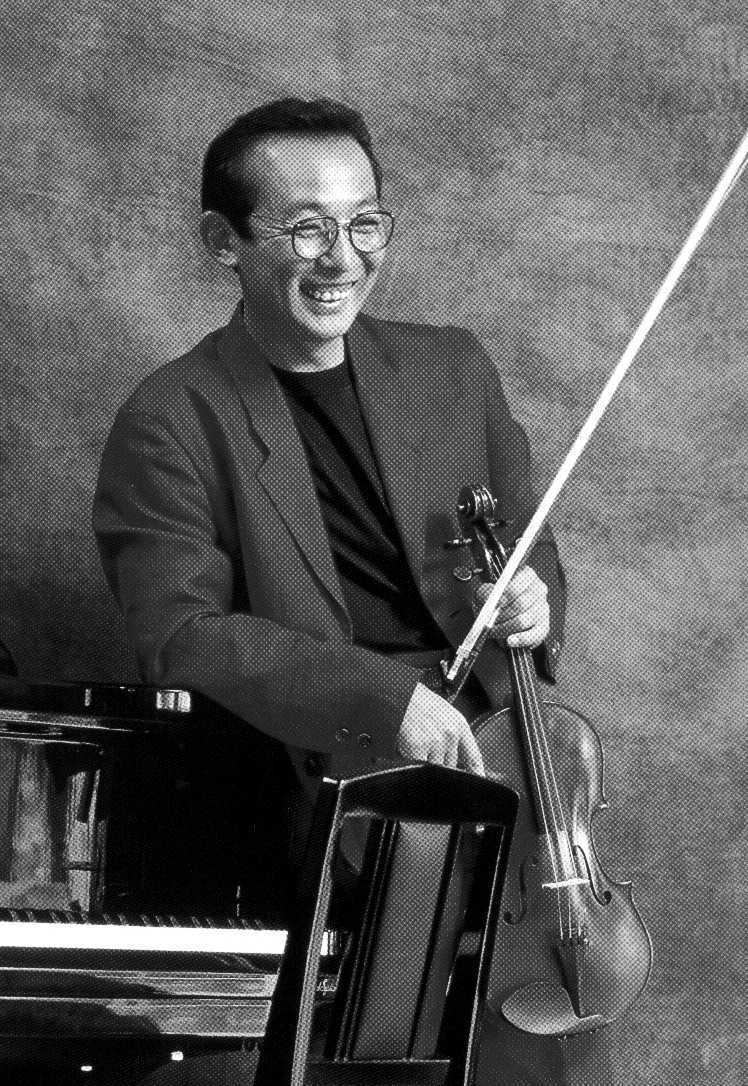 Sada formed the folk duo Grape with Masami Yoshida in 1972, and they made their debut as recording artists a year afterward. The pair rose to fame owing to the hit song "Shourou Nagashi" (精霊流し) composed by Sada, which peaked at the number-two position on the Japanese Oricon chart in 1974. They broke up in 1976, after producing some hit singles including "En-kiri Dera" (縁切寺) and "Muen Zaka" (無縁坂).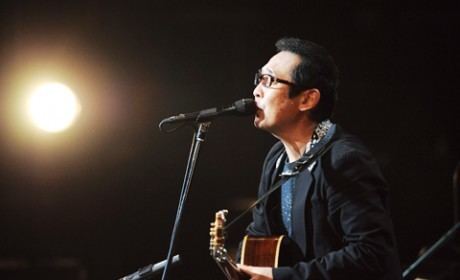 Sada released his first solo album entitled Kikyorai shortly after Grape's dissolution. Following the commercial success of the number-one hit single "Amayadori" (雨やどり, Shelter from the rain) in 1977, he enjoyed a recording career as one of the most popular Japanese male artists during the late 1970s and the first half of the 1980s.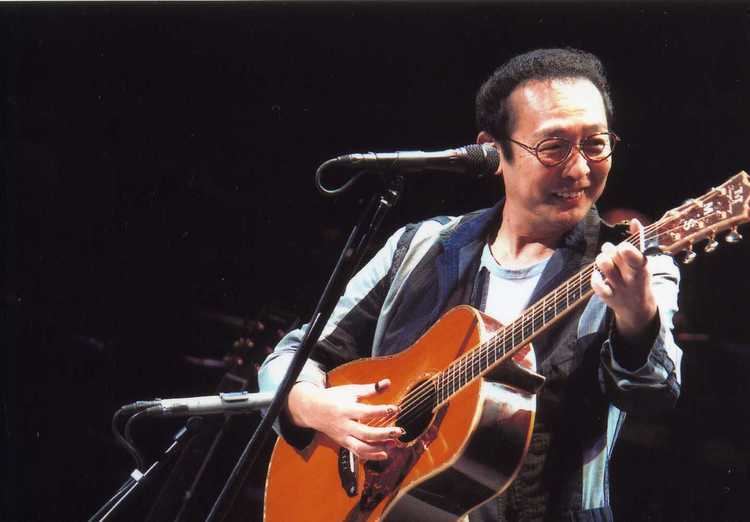 Throughout his career as a musician, Sada released over 35 solo albums and 70 singles, and multiple live albums or compilations. Since the release of Shourou Nagashi, published in 2001, Sada has also worked as a novelist.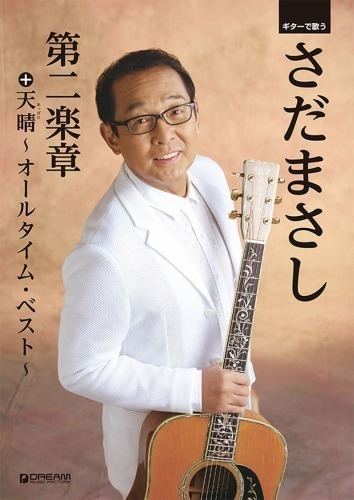 さだまさし スーパーフラ さだまさし 人気曲 ヒットメドレーMasashi Sada Best Song 2019
Albums
Wasuremono (

わすれもの

) / Lost Property (25 August 1974) / as 'Grape'
Seseragi (

せせらぎ

) / Babble (25 May 1975) / as 'Grape'
Communication (

コミュニケーション

) (25 November 1975) / as 'Grape'
Kikyorai (

帰去来

) / I Come Back (25 November 1976)
Kazamidori (

風見鶏

) / Weathercock (25 July 1977)
Anthology (

私花集

) (25 March 1978)
Yume Kuyo (

夢供養

) / Memorials of Dreams (10 April 1979)
Inshoha (

印象派

) / Impressionists (10 October 1980)
Utsuroi (

うつろひ

) / Transition (25 June 1981)
Yume no Wadachi (

夢の轍

) / Rut of Dreams (11 December 1982)
Kaze no Omokage (

風のおもかげ

) / Vestiges of Winds (30 November 1983)
Glass Age (

Glass Age -硝子の世代-

) (12 December 1984)
ADVANTAGE (12 June 1985)
Jibun Shokogun (

自分症候群

) / Oneself Syndrome (21 December 1985)
Yume Kaikisen (

夢回帰線

) / The Dream Tropic (25 July 1987)
Kazemachi Dori no Hitobito (

風待通りの人々

) / People on the Street that is Waiting for Breeze (25 July 1988)
Yume no Fuku Koro (

夢の吹く頃

) / Time Blowing Dream (25 January 1989)
Yume Bakari Miteita (

夢ばかりみていた

) I Only Dreamed (25 February 1990)
Yume Kaikisen II (

夢回帰線II

) / The Dream Tropic Second (25 August 1990)
Kazoku no Shozo (

家族の肖像

) Portrait of a Family (25 July 1991)
Ano Koro ni Tsuite -Season of Raisin- (

あの頃について -シーズン・オブ・レーズン-

) (10 November 1991) / as 'Raisin'
Honobono (

ほのぼの

) / Heartwarming (10 November 1992)
Aimiteno (

逢ひみての

) / Rendezvous (25 October 1993)
Omoide Dorobo (

おもいで泥棒

) / Burglar who Steal Dreams (25 October 1994)
Sayonara Nippon (

さよならにっぽん

) / Good-bye Japan (25 October 1995)
Furukusai Koi no Uta Bakari (

古くさい恋の唄ばかり

) / Just old-fashioned Love Songs (25 October 1996)
Yumeuta (

夢唄

) / Dream Song (21 November 1997)
Kokoro no Jidai (

心の時代

/ Period of Heart (23 September 1998)
Toki no Sumika (

季節の栖

) / Habitats of Seasons(23 June 1999)
Nihon Kaku Setsu (

日本架空説

) / Japan Fancied Theory(21 September 2000)
Alstroemeria (

夢百合草 (あるすとろめりあ)

) (27 February 2002)
Yume no Tsuzuki (

夢のつづき

) / Continuation of a Dream (26 September 2002)
Slow Life Story (

すろうらいふすとーりー

) (22 October 2003)
Koibumi (

恋文

) / Love Letter (22 September 2004)
Tokoshie (

とこしへ

) / Forever (7 September 2005)
Utsukushiki Nihon no Omokage (

美しき日本の面影

) / Beautiful Japanese Vestiges (6 September 2006)
Mist (12 September 2007)
Utsukushii Asa / Beautiful Morning (

美しい朝

) (9 June 2009)
Yokan (

予感

) / Premonition (9 June 2010)
Sada City (11 July 2011)
Mou Kurukoro... (

もう来る頃…

) / Time It Will Come (13 June 2012)
Dai Ni Gakushou (

第二楽章

) / The Second Movement (10 September 2014)
Kaze no Kiseki (

風の軌跡

) / Track of winds (8 July 2015)
References
Masashi Sada Wikipedia
(Text) CC BY-SA