Maryse Condé (born February 11, 1937) is a French (Guadeloupean) author of historical fiction, best known for her novel Segu (1984–85). In addition, she is a scholar of Francophone literature and Professor Emerita of French at Columbia University.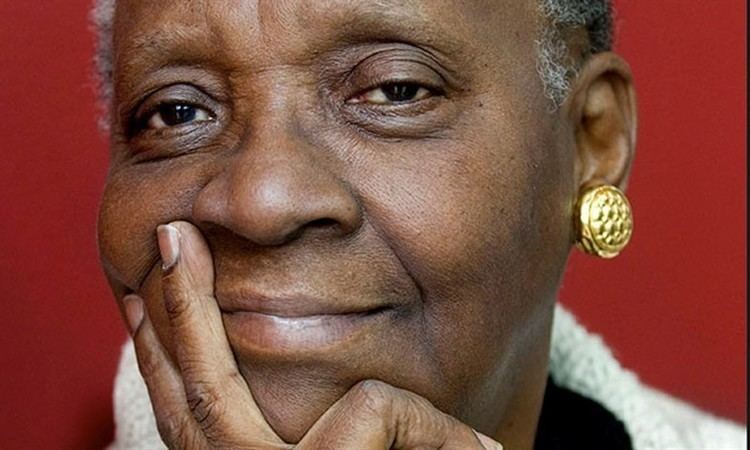 She writes her novels in French and they have been translated into English and other languages. She has won Le Grand Prix Litteraire de la Femme (1986) and Le Prix de L'Académie Francaise (1988) for her works.
Born as Maryse Boucolon at Pointe-à-Pitre, Guadeloupe, she was the youngest of eight children. After having graduated from high school, she attended Lycée Fénelon and the Sorbonne in Paris, where she majored in English.
In 1959, she married Mamadou Condé, a Guinean actor. They eventually had four children together.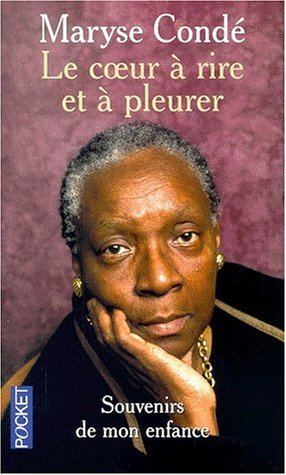 After graduating, she taught in Guinea, Ghana (from where she was deported in the 1960s because of politics), and Senegal. She returned to Paris, and in 1965 completed her PhD in Caribbean literature at the Sorbonne.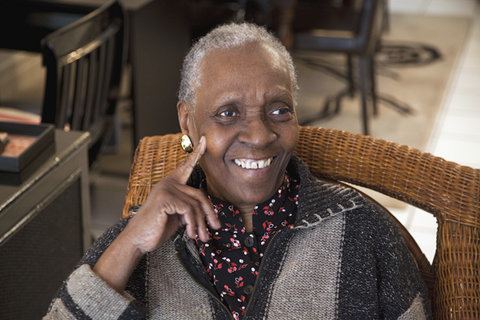 In 1981, she and Condé divorced, having long been separated. The following year she married Richard Philcox, the English-language translator of most of her novels.
In 1985 Condé was awarded a Fulbright scholarship to teach in the US. She became a professor of French and Francophone literature at Columbia University in New York City. In addition to her creative writing, Condé has had a distinguished academic career. In 2004 she retired from Columbia University as Professor Emerita of French. She has also taught at the University of California, Berkeley; UCLA, the Sorbonne, The University of Virginia, and the University of Nanterre. She and her husband split their time between New York City and Guadeloupe.
Condé's novels explore racial, gender and cultural issues in a variety of historical eras and locales, including the Salem witch trials in I, Tituba: Black Witch of Salem (1986); the 19th-century Bambara Empire of Mali in Segu (1980); and the 20th-century building of the Panama Canal and its influence on increasing the West Indian middle class in The Tree of Life (1992). Her novels trace the relationships between African peoples and the diaspora, especially the Caribbean.
She has kept considerable distance from most Caribbean literary movements, such as Negritude and Creolité, and has often focused on topics with strong feminist and political concerns. A radical activist in her work as well as in her personal life, Condé has admitted: "I could not write anything... unless it has a certain political significance. I have nothing else to offer that remains important."
Her late writings have become increasingly autobiographical, such as Memories of My Childhood (1998) and Victoire (2010), a biography of her maternal grandmother. Who Slashed Celanire's Throat (2004) shows traces of Condé's paternal great-grandmother.
But her novel Windward Heights (2008) is a reworking of Emily Brontë's Wuthering Heights, which she had first read at the age of 14. She had long wanted to create a work around it, as an act of "homage." Her novel is set in Guadeloupe, and race and culture are featured as issues that divide people. Reflecting on how she drew from her Caribbean background in writing this book, she said:
"To be part of so many worlds—part of the African world because of the African slaves, part of the European world because of the European education—is a kind of double entendre. You can use that in your own way and give sentences another meaning. I was so pleased when I was doing that work, because it was a game, a kind of perverse but joyful game."
Among her plays are: An tan revolisyon, published in 1991, first performed in Guadeloupe in 1989; Comedie d'Amour, first performed in Guadeloupe in 1993; Dieu nous l'a donné, published in 1972, first performed in Paris in 1973; La mort d'Oluwemi d'Ajumako, published in 1973, first performed in 1974 in Gabon; Le morne de Massabielle, first version staged in 1974 in Puteaux (France), later staged in English in New York as The Hills of Massabielle (1991); Pension les Alizes, published in 1988, first staged in Guadeloupe and subsequently staged in New York as Tropical Breeze Hotel (1995); Les sept voyages de Ti Noel (written in collaboration with José Jernidier), first performed in Guadeloupe in 1987.
She has won Le Grand Prix Litteraire de la Femme (1986) and Le Prix de L'Académie Francaise (1988) for her works.