Mary Read (c.1690–1721) a.k.a. Mark Read, was an English pirate. She and Anne Bonny are two of the most famed female pirates of all time; they are the only two women known to have been convicted of piracy during the early 18th century, at the height of the Golden Age of Piracy.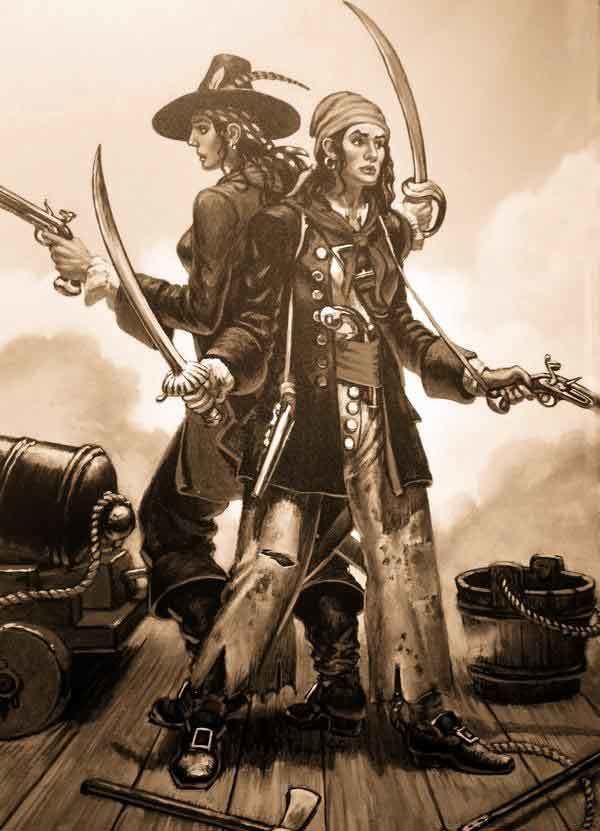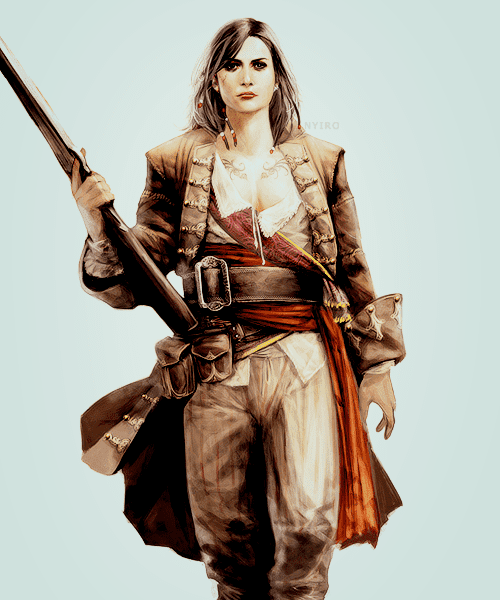 Mary Read was illegitimately born in England, in the late 17th century, to the widow of a sea captain. Her date of birth is disputed among historians because of a reference to the "Peace of Ryswick" by her contemporary biographer Captain Charles Johnson in A General History of the Pyrates. He very well may have made an error, intending to refer to the "Treaty of Utrecht". Whichever it is, her birth was around 1691.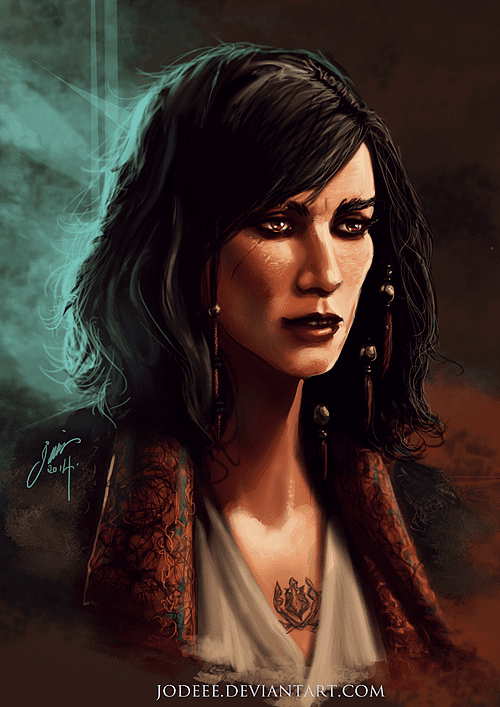 Read's mother began to disguise illegitimately born Mary as a boy after the death of Mary's older, legitimate brother Mark. This was done in order to continue to receive financial support from his paternal grandmother. The grandmother was apparently fooled, and Read and her mother lived on the inheritance into her teenage years. Still dressed as a boy, Read then found work as a foot-boy, and later found employment on a ship.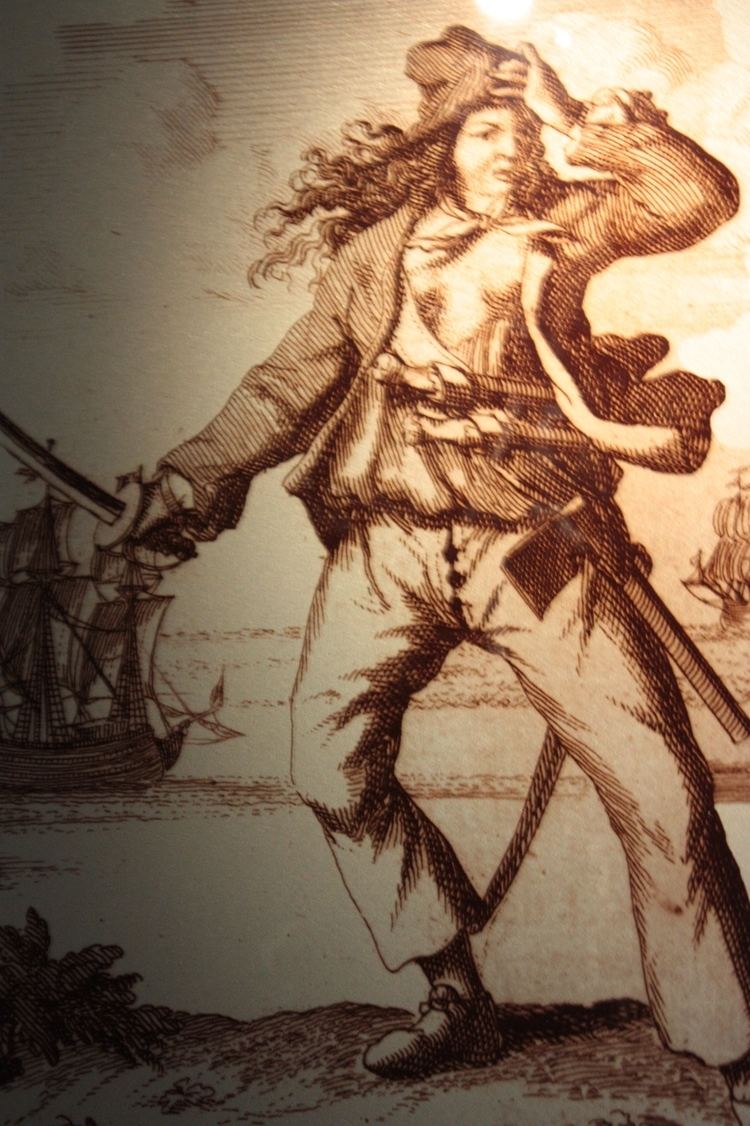 She later joined the British military, allied with Dutch forces against the French (this could have been during the Nine Years War or during the War of the Spanish Succession). Read, in male disguise, proved herself through battle, but she fell in love with a Flemish soldier. When they married, she used their military commission and gifts from intrigued brethren in arms as a funding source to acquire an inn named "De drie hoefijzers" ("The Three Horseshoes") near Breda Castle in The Netherlands.
Upon her husband's early death, Read resumed male dress and military service in Holland. With peace, there was no room for advancement, so she quit and boarded a ship bound for the West Indies.
Read's ship was taken by pirates, who forced her to join them. She took the King's pardon c.1718-1719, and took a commission to privateer, until that ended with her joining the crew in mutiny. In 1720 she joined pirate John "Calico Jack" Rackham and his companion, the female pirate Anne Bonny, who both believed her to be a man. On August 22, 1720, the three stole an armed sloop named William from port in Nassau.
Read's gender was revealed when Bonny told Read that she was a woman, apparently because she was attracted to her. Realising this, Read revealed that she too was a woman. However, Rackham, as Bonny's lover, did not know this and suspected romantic involvement between the two. To abate his jealousy, Bonny told him that Read was also a woman. The only other crew member who knew Read's true gender was the father of her child, an unnamed passenger from a captured ship. Mary Read passed convincingly for a man.
On November 15, 1720, pirate hunter Captain Jonathan Barnet took Rackham's crew by surprise while they were hosting a rum party with another crew of Englishmen at Negril Point off the west coast of Jamaica. After a volley of fire left the pirate vessel disabled, Rackham's crew and their "guests" fled to the hold, leaving only the women and one other to fight Barnet's boarding party (it is also possible that Rackham and his crew were too drunk to fight.) Allegedly, Read angrily shot into the hold, killing one, and wounding others when the men would not come up and fight with them. Barnet's crew eventually overcame the women. Rackham surrendered, requesting "quarter."
Rackham and his crew were arrested and brought to trial in what is now known as Spanish Town, Jamaica, where they were sentenced to hang for acts of piracy, as were Read and Bonny. However, the women escaped the noose when they revealed they were both "quick with child" (known as "pleading the belly"), so they received a temporary stay of execution.
Read died of a violent fever while in prison, and her 28 April 1721 burial is in the records of St. Catherine's church in Jamaica. There is no record of the burial of her baby, suggesting that she may have died while still pregnant.
Mary Read is a character in the 2013 video game Assassin's Creed IV: Black Flag and is voiced by Olivia Morgan. She poses as James Kidd, the illegitimate son of Captain William Kidd.
The 2006 TV film True Caribbean Pirates featured Mary Read portrayed by Kimberly Adair
The 1961 Italian film Queen of the Seas told the story of Mary Read, who was portrayed by Lisa Gastoni.