Mary Kay and Johnny is an American situation comedy starring real-life married couple Mary Kay and Johnny Stearns. It was the first sitcom broadcast on a network television in the United States. Mary Kay and Johnny initially aired live on the DuMont Television Network before moving to CBS and then NBC.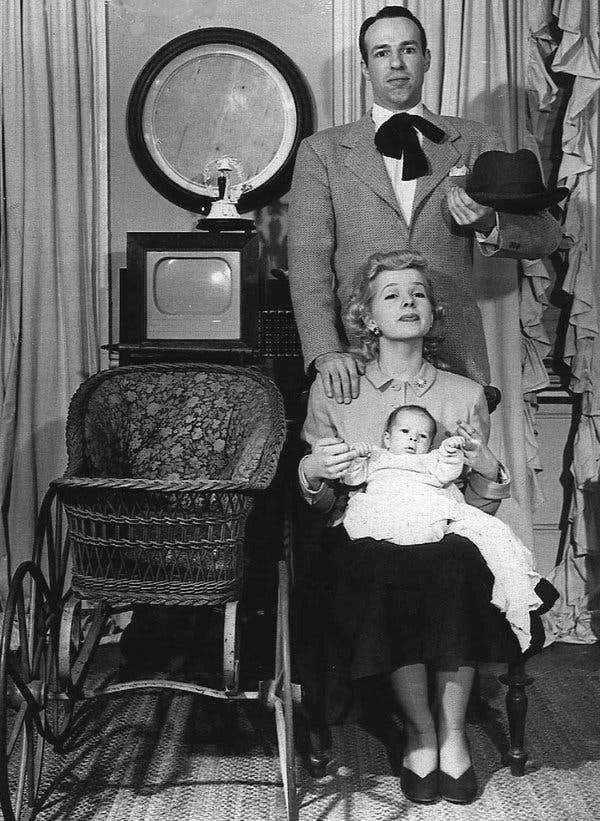 The first 15-minute episode debuted on the DuMont Television Network on Tuesday, November 18, 1947. The Stearnses created and wrote all the scripts. The program was broadcast live, most of the action taking place on a set representing the New York City apartment of the title characters, a young married couple.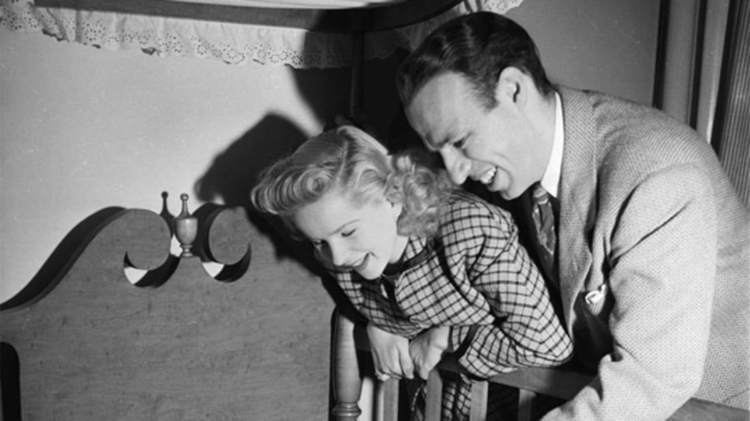 Mary Kay and Johnny was the first program to show a couple sharing a bed, and the first series to show a woman's pregnancy on television: Mary Kay became pregnant in 1948 and after unsuccessfully trying to hide her pregnancy, the producers wrote it into the show. On December 31, 1948, the Stearns' weeks-old son Christopher appeared on the show and became a character.
After a year on DuMont, the show moved to CBS for half a year, much of the time being broadcast every weeknight, then ran for another year each Saturday night on NBC, which broadcast the final episode on March 11, 1950.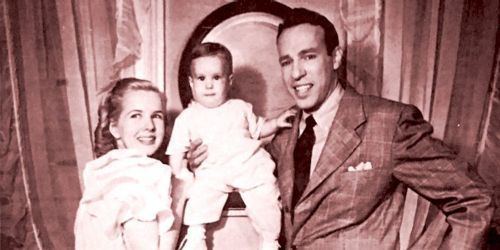 At a time when there were no TV ratings (the A.C. Nielsen Company would not begin measuring TV ratings until 1950), Anacin decided to take a chance and sponsor the show. This decision worried the advertising executives at Anacin, who thought that they might be wasting money by sponsoring a show with a sparse audience. A simple, non-scientific scheme to gauge the size of the audience was hatched. During one commercial spot, Anacin offered a free pocket mirror to the first 200 viewers who wrote in requesting one. As a precaution, they purchased a total of 400 mirrors in case the audience was twice as large as they expected. Although the free mirror was offered only during that one spot, Anacin received nearly 9000 requests for mirrors.
Before 1948, Mary Kay and Johnny was broadcast live and not recorded. In early 1948, still broadcast live, the show was also recorded on kinescopes so that it could be shown, with some delay, on the West Coast. The entire series from then until 1950 was recorded in this way. Many episodes survived in full as late as 1975, when DuMont's corporate successor, Metromedia, disposed of what was left of the DuMont archive in the East River.
The fate of the NBC episodes is unknown. Fragments of the show's last few episodes survive, most on 16-mm film; these are not commercially available, though TV Land used a clip in an episode of Inside TV Land called "Taboo TV".
The Paley Center for Media has one 1949 episode in its collection.