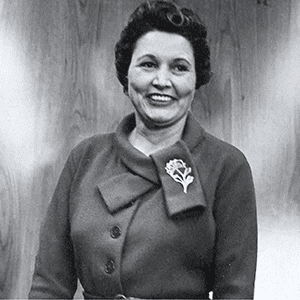 Mary G. Ross was born in the small town of Park Hill, Oklahoma. She was the great-granddaughter of the Cherokee Chief John Ross. "A gifted child, she was sent to live with her grandparents in the Cherokee Nation capital of Tahlequah to attend school."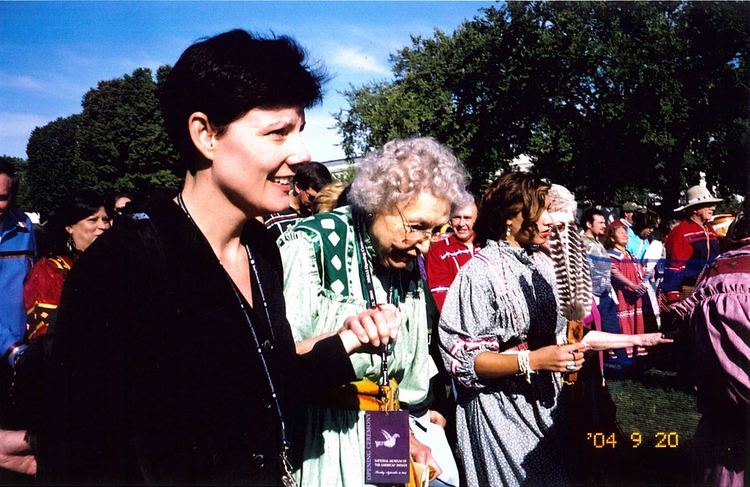 When she was 16, Ross enrolled in Northeastern State Teachers' College in Tahlequah. She earned a bachelor's degree in mathematics in 1928, at age 20.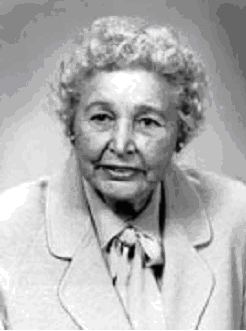 She received her master's degree from the Colorado State Teachers College in Greeley in 1938, taking "every astronomy class they had."
Ross taught math and science in rural Oklahoma schools for nine years, mostly during the Great Depression.
After receiving her master's degree, she went to work for the Bureau of Indian Affairs (BIA) in Washington, D.C., as a statistical clerk. In 1937, she was reassigned as an advisor to girls at the Santa Fe Indian School, an American Indian boarding school in Santa Fe, New Mexico.
She moved to California to seek work when World War II started, on the advice of her father.
Ross was hired as a mathematician by Lockheed Martin in 1942.
She was assigned to work with the engineering staff on two questions: the effects of pressure on the P-38 Lightning fighter plane — the first to go more than 400 mph — as it neared the sound barrier, and improving the aeroelasticity of that first plane so large it had to be treated as a flexible body. At the time Ross already knew interplanetary work was what she would enjoy most, but she thought, "If I had mentioned it in 1942, my credibility would have been questioned."
"Often at night there were four of us working until 11 p.m.," she recalled later. "I was the pencil pusher, doing a lot of research. My state of the art tools were a slide rule and a Frieden computer. We were taking the theoretical and making it real."
After the war, Lockheed Martin sent her to UCLA for a professional certification in engineering. "She studied mathematics for modern engineering, aeronautics and missile and celestial mechanics."
In 1952, she joined Lockheed's Advanced Development Program at the Skunk Works, where she worked on "preliminary design concepts for interplanetary space travel, manned and unmanned earth-orbiting flights, the earliest studies of orbiting satellites for both defense and civilian purposes." She worked on the Agena rocket project, and on preliminary design concepts for "flyby missions to Venus and Mars."
Most of the theories and papers that emerged from the group, including those by Ross, are still classified. As she told her alma mater's newspaper in the 1990s, "We were taking the theoretical and making it real." One of Ross' seminal roles was as one of the authors of the NASA Planetary Flight Handbook Vol. III, about space travel to Mars and Venus ...
As the American missile program matured, Miss Ross found herself researching and evaluating feasibility and performance of ballistic missile and other defense systems. She also studied the distribution of pressure caused by ocean waves and how it affected submarine-launched vehicles. Her work in 1958 concentrated on satellite orbits and the Agena series of rockets that played so prominent a role in the Apollo moon program during the 1960s and 70s. As an advanced systems engineer, Miss Ross worked on the Polaris reentry vehicle and engineering systems for manned space flights.
"She was just one of the guys," said Norbert Hill, who met Ross when he was executive director of the American Indian Science and Engineering Society. "She was as smart as the rest of them and she held her own."
In 1958, she appeared on the television show What's My Line?. It took some time for the contestants to guess that she was the person who "Designs Rocket Missiles and Satellites (Lockheed Aircraft)."
After retiring in 1973, Ross lived in Los Altos, California, and worked to recruit young women and Native American youth into engineering careers. Since the 1950s, she had been a member of the Society of Women Engineers. She also supported the American Indians in Science and Engineering Society (AISES) and the Council of Energy Resource Tribes.
At age 96, wearing her "first traditional Cherokee dress" of green calico, made by her niece, she participated in the opening ceremonies of the National Museum of the American Indian in Washington, D.C.
She left over $400,000 to the Museum upon her death. As a mathematician, she preferred that the money be placed in the endowment, rather than as a large scholarship, so that the interest on her gift would be an ongoing contribution.
Silicon Valley Engineering Council's Hall of Fame, 1992
Peninsula Woman of the Year, by the women's communications society Theta Sigma Phi
Achievement awards from the American Indian Science and Engineering Society and from the Council of Energy Resource Tribes
The San Francisco Examiner's Award for Woman of Distinction, 1961
Woman of Achievement Award, California State Federation of Business and Professional Clubs, 1961
Outstanding alumna awards from her first two alma maters
Fellow and life member of the Society of Women Engineers. The Santa Clara Valley Section "established a scholarship in her name."
"To function efficiently in today's world, you need math. The world is so technical, if you plan to work in it, a math background will let you go farther and faster."