Format

Anthology




Publisher

Marvel Comics




Genre

Superhero






Publication date

Volume 1 November 1971–April 1977 Volume 2 July 1979–March 1981




Number of issues

Volume 1 33 Volume 2 11




Writers

Gardner Fox, Gary Friedrich, Archie Goodwin, Marv Wolfman




Pencillers

Sal Buscema, Steve Ditko, Mike Ploog, Syd Shores




Similar

Marvel Premiere, Marvel Two‑in‑One, Marvel Team‑Up, The Tomb of Dracula, Astonishing Tales
Top 10 comic book want list 2016 1 marvel spotlight 5 ghost rider
Marvel Spotlight is the name of several comic book series published by Marvel Comics as a try-out book for new characters. The first series ran for 33 issues from November 1971 to April 1977 and the second series ran for eleven issues from July 1979 to March 1981.
Contents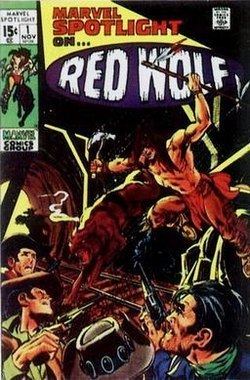 Marvel spotlight 12 13 the son of satan longbox of the damned
Publication history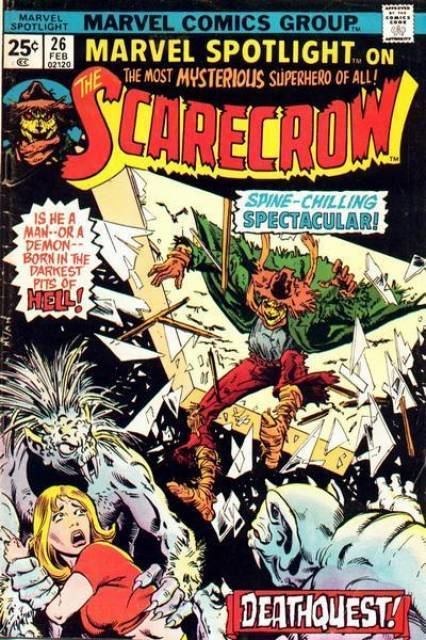 The series began with a Red Wolf story. Several Marvel characters that were later given their own individual titles first appeared in the Marvel Spotlight series, including Werewolf by Night, Ghost Rider, the Son of Satan, and Spider-Woman.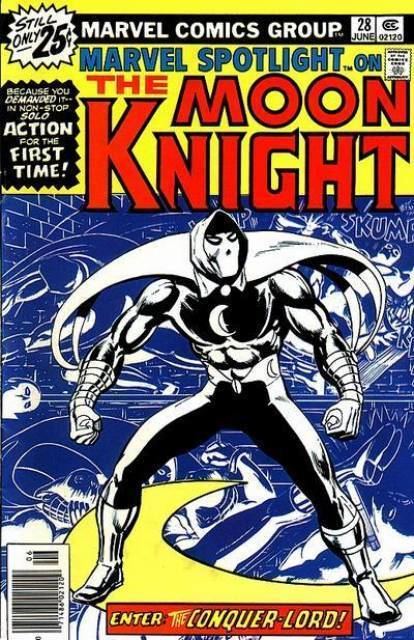 The second series began with several Captain Marvel stories before featuring other characters. Tako Shamara first appeared in Marvel Spotlight vol. 2 #5 (March 1980), and was created by Marv Wolfman and Steve Ditko. In his first appearance the character battled a huge dragon from the past called a Wani, a monster that destroyed his ancestors' villages in 1582. The creature that Tako battled was intended to be Godzilla but since Marvel no longer had the rights to the character, which lapsed the previous year, the creature was modified to a dragon called The Wani.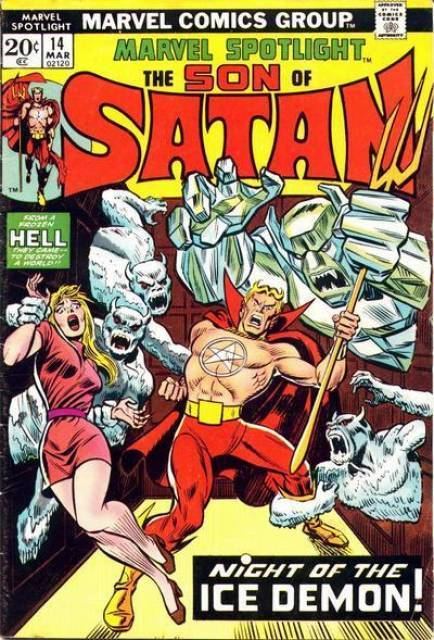 In December 2005, the Marvel Spotlight title was used for a series of comic book-sized magazines, usually featuring profiles of and interviews with Marvel creators (one writer and one artist each issue), or spotlighting special Marvel projects such as Stephen King's The Dark Tower.
Collected editions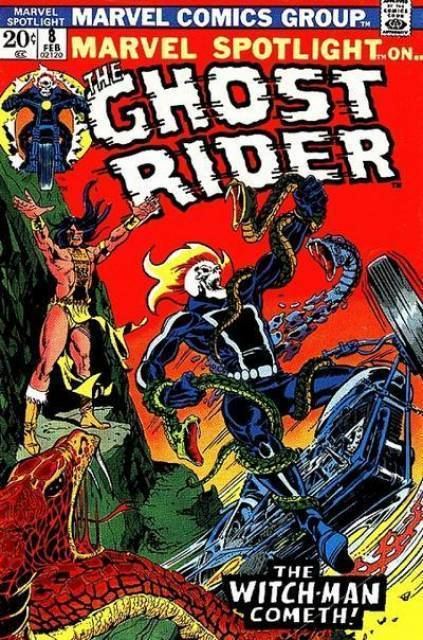 Essential Werewolf by Night Vol 1 includes Marvel Spotlight #2-4, 576 pages, October 2005, ISBN 978-0785118398
Essential Ghost Rider Vol. 1 includes Marvel Spotlight #5-12, 560 pages, December 2006, ISBN 978-0785118381
Essential Marvel Horror
Vol. 1 includes Marvel Spotlight #12-24, 648 pages, October 2006, ISBN 978-0785121961
Vol. 2 includes Marvel Spotlight #26, 616 pages, November 2008, ISBN 978-0785130673
Essential Moon Knight Vol. 1 includes Marvel Spotlight #28-29, 560 pages, February 2006, ISBN 978-0785120926
Siege Prelude includes Marvel Spotlight #30, 264 pages, January 2010, ISBN 978-0785143109
Essential Spider-Woman Vol. 1 includes Marvel Spotlight #32, 576 pages, December 2005, ISBN 978-0785117933
Marvel Masterworks: Deathlok Vol. 1 includes Marvel Spotlight #33, 368 pages, November 2009, ISBN 978-0785130505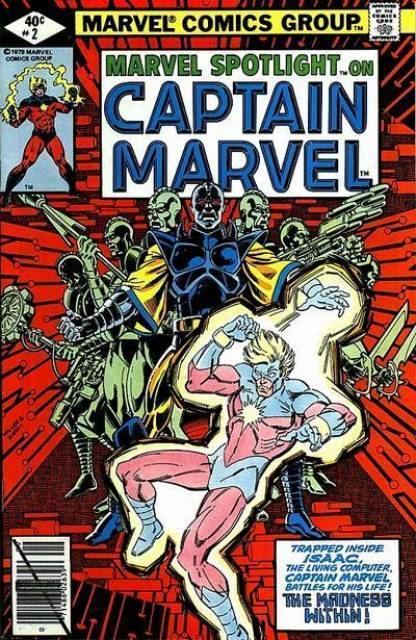 References
Marvel Spotlight Wikipedia
(Text) CC BY-SA