Years active

1981–present

Partner

Markus Imboden (2005–)

Website

www.martinagedeck.com




Born

14 September 1961 (age 61) (

1961-09-14

)

Awards

Deutscher Filmpreis(1997, 2002)

Parents

Karl-Heinz Gedeck, Helga Gedeck

Movies




Similar People

Markus Imboden, Florian Henckel von Donn, Sebastian Koch, Julian Roman Polsler, Ulrich Wildgruber
Talk with the actress martina gedeck talking germany
Martina Gedeck ( [ˈɡeːdɛk]; born 14 September 1961) is a German actress. She came to broader, international attention due to her roles in films such as Mostly Martha (2001), The Lives of Others (2006), and The Baader Meinhof Complex (2008). She has won numerous awards, including the Deutscher Filmpreis in 1997 for Supporting Actress in Life is All You Get, and in 2002 for Actress in Mostly Martha.
Contents
TOP 5: Martina Gedeck Filme
Biography
Martina Gedeck was born 14 September 1961 in Munich, West Germany and grew up in Bavaria, the oldest of three girls. In 1971, her family moved to Berlin, where the eleven-year-old debuted as an actress in children's television shows.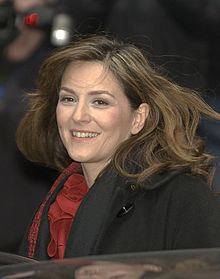 After graduating school in 1981, she enrolled at the Free University of Berlin, majoring in German Literature and History. From 1982 to 1986, Martina attended acting classes at the Berlin University of the Arts. During that time, she made her stage debut at the Theater am Turm in Frankfurt. Gedeck performed regularly at the Deutsches Schauspielhaus in Hamburg, and appeared in plays in Basel, Berlin, Frankfurt, and Hamburg.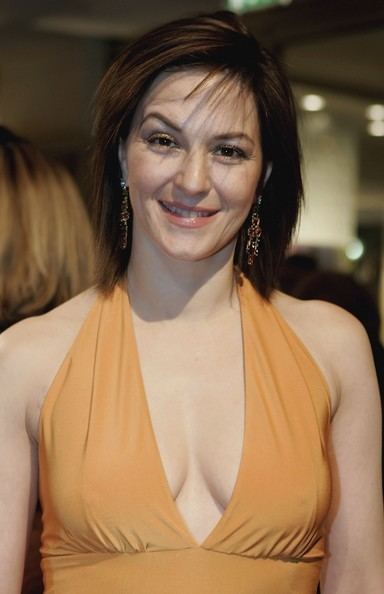 In 1994, Gedeck gained the attention of film audiences with her performance in Sönke Wortmann's hit comedy Maybe... Maybe Not (Der bewegte Mann). In 1995, Gedeck received critical praise for her award-winning performance in the television drama Hölleisengretl. In 1997, she furthered her reputation with her performance as Lilo in Wolfgang Becker's Life is All You Get (Das Leben ist eine Baustelle). In 1997, she received the German Film Award for Best Actress in a Supporting Role for her performance as a shy waitress in Helmut Dietl's Rossini – oder die mörderische Frage, wer mit wem schlief. By the end of the 1990s, Gedeck had established herself as "one of the most prolific character actresses in Germany" with ambitious feature films such as Jew-Boy Levi (Viehjud Levi) and television dramas like Dominik Graf's Deine besten Jahre. She garnered awards and nominations throughout this period of her career.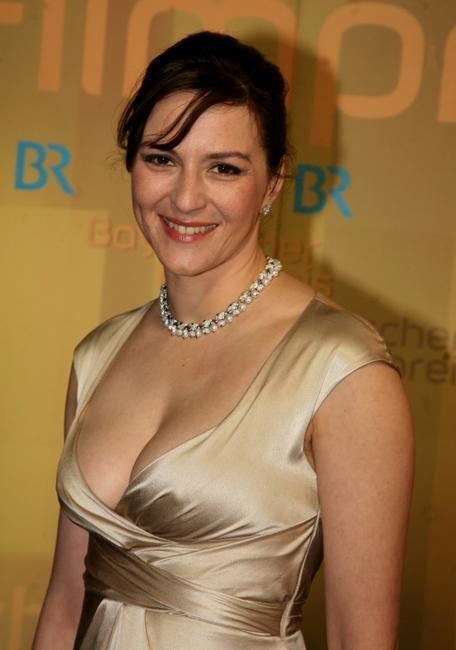 Gedeck's international breakthrough came with her performance in Sandra Nettelbeck's Mostly Martha (Bella Martha). In the film, she plays a workaholic chef who is forced to adjust to major changes in her personal and professional life that are beyond her control. The film won the Créteil International Women's Film Festival Grand Prix Award, and the Goya Award for Best European Film in 2002. It also received a German Film Award Nomination for Outstanding Feature Film. For her performance, Gedeck received a European Film Award Nomination for Best Actress (2002), the German Film Award for Outstanding Individual Achievement for Actress (2002), and the German Film Critics Association Award for Best Actress (2003).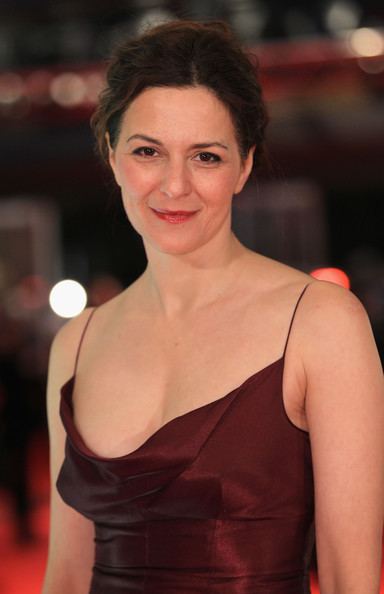 In 2006 Gedeck appeared in five major films: The Elementary Particles (2006) as Christiane, The Lives of Others (2006) as Christa-Maria Sieland, The Perfect Friend (2006) as Marlène, Summer '04 (2006) as Miriam Franz, and Robert De Niro's The Good Shepherd (2006) as Hanna Schiller, starring opposite Matt Damon and John Turturro. The Lives of Others won the Academy Award for Best Foreign Language Film.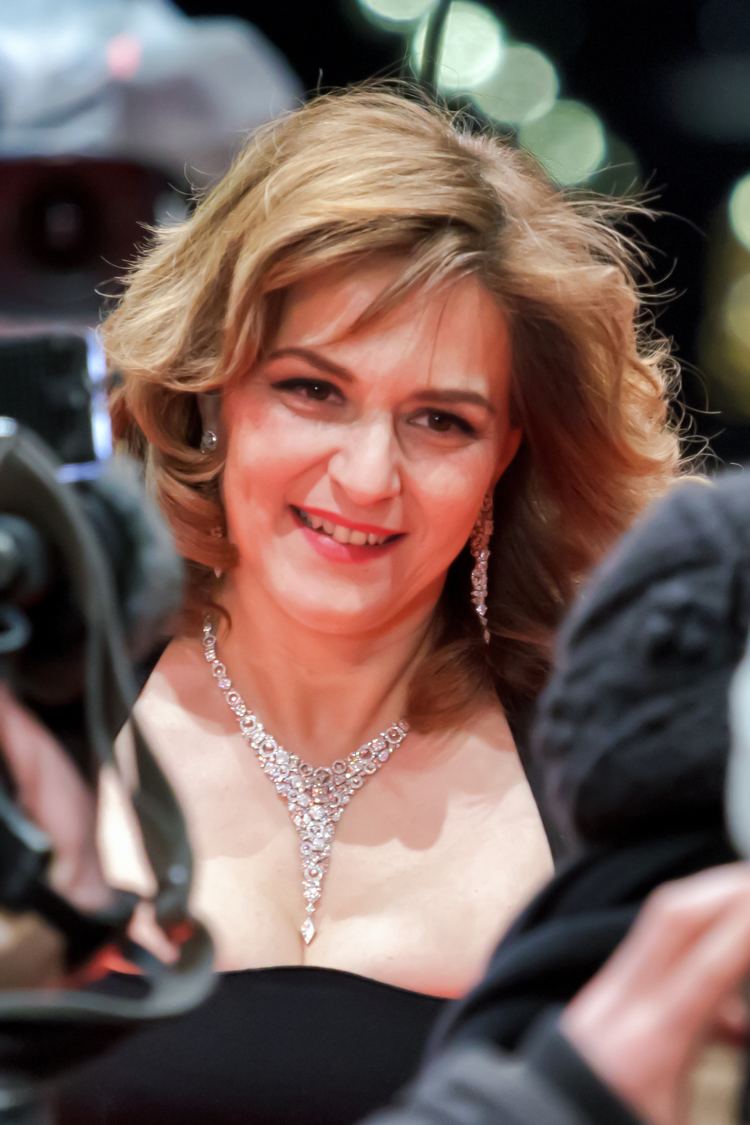 In 2008 Gedeck played the role of Ulrike Meinhof in The Baader Meinhof Complex. In 2010, Gedeck, who is affiliated with the Green Party, served as an elector in the Federal Assembly to elect the new President of Germany. That year, she appeared in Jew Suss: Rise and Fall and Agnosía.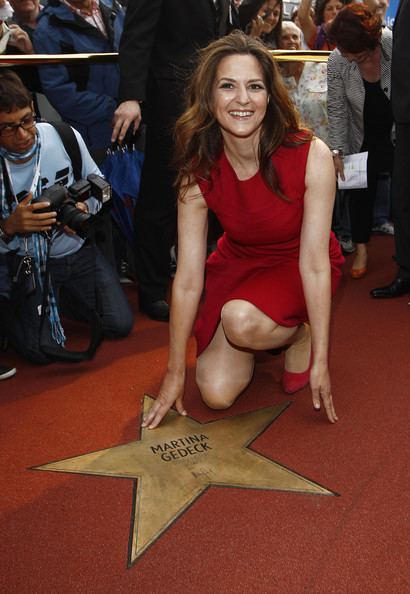 In 2012 she appeared in The Wall and The Door, and in 2013, she appeared in The Nun and Night Train to Lisbon. Gedeck resides in Berlin with her partner, Swiss director Markus Imboden. In 2013 she was named as a member of the jury at the 70th Venice International Film Festival.
Filmography
Actress
-
The Man in The Box (announced)
as
Liese
-
A Californian Dream (pre-production)
as
Christa Wolf
-
A Winter's Journey (filming)
as
Maria
-
Helgoland (TV Series) (filming)
as
Beatrice
2023
At Home in the Mountains (TV Series)
as
Margot
- Die Zweitgeborenen (2023) - Margot
2022
Dark Satellites
as
Christa
2022
Samstagmittag, 12 Uhr
as
Etty Hillesum
2022
Wo ist meine Schwester? (TV Movie)
as
Dorothee Reinhard
2022
Die Verteidigerin - Der Gesang des Raben (TV Movie)
as
Anna Northrup
2022
Wunderschön
as
Frauke Abeck, Julies Mutter
2021
Endlich Witwer (TV Series)
as
Petra Schultheiss
- Forever Young (2021) - Petra Schultheiss
2020
Oktoberfest: Beer & Blood (TV Mini Series)
as
Maria Hoflinger
- Das Jüngste Gericht (2020) - Maria Hoflinger
- Aufbruch in ein neues Jahrhundert (2020) - Maria Hoflinger
- Anstich (2020) - Maria Hoflinger
- Liebe und Kapital (2020) - Maria Hoflinger
- Die Zeichen der Zeit (2020) - Maria Hoflinger
- Die Vision (2020) - Maria Hoflinger
2019
Lost in Separation
as
Doris Lehnert
2019
Heart Hunting (TV Movie)
as
Caroline Binder
2018
Geister der Weihnacht
as
1. Geist (voice)
2018
Arthurs Gesetz (TV Mini Series)
as
Martha Ahnepol
- Sechste Folge (2018) - Martha Ahnepol
- Fünfte Folge (2018) - Martha Ahnepol
- Vierte Folge (2018) - Martha Ahnepol
- Dritte Folge (2018) - Martha Ahnepol
- Zweite Folge (2018) - Martha Ahnepol
- Erste Folge (2018) - Martha Ahnepol
2018
Two Men in Suits
as
Theres
2015
Line of Separation (TV Series)
as
Hilde Vöckler
- Traum von Frühling (2018) - Hilde Vöckler
- Frieden aus Stein (2018) - Hilde Vöckler
- Schatten des Krieges (2018) - Hilde Vöckler
- Mein Land, dein Land (2015) - Hilde Vöckler
- Die Enteignung (2015) - Hilde Vöckler
- Der Morgen nach dem Krieg (2015) - Hilde Vöckler
2016
The Verdict (TV Movie)
as
Staatsanwältin Frau Nelson
2016
Original Bliss
as
Helene Brindel
2016
Seit du da bist (TV Movie)
as
Clara
2016
The Diary of Anne Frank
as
Edith Frank
2015
The Girl King
as
Maria Eleonora of Brandenburg
2014
Das Ende der Geduld
as
Corinna Kleist
2013
Am Hang
as
Valerie / Bettina
2013
Those Happy Years
as
Helke (as Martina Friederike Gedeck)
2013
Die Auslöschung (TV Movie)
as
Judith Furmann
2013
Night Train to Lisbon
as
Mariana
2013
The Nun
as
Madame Simonin, mère de Suzanne
2012
Halbe Hundert (TV Movie)
as
Anne Kater
2011
Bastard
as
Claudia Meinert
2010
Tatort (TV Series)
as
Jana Maitner
- Wie einst Lilly (2010) - Jana Maitner
2010
Aghet - Ein Völkermord (TV Movie documentary)
as
Alma Johansson
2010
Jud Süss - Film ohne Gewissen
as
Anna Marian
2009
Sisi (TV Series)
as
Erzherzogin Sophie
2009
Bets & Wedding Dresses
as
Josephine Campanella
2008
Beloved Clara
as
Clara Schumann
2008
The Baader Meinhof Complex
as
Ulrike Meinhof
2007
Messy Christmas
as
Sara Meinhold
2007
Verlassen (TV Movie)
as
Claudia
2006
The Good Shepherd
as
Hanna Schiller
2006
Auf ewig und einen Tag (TV Movie)
as
Paula Schmitt
2006
Un ami parfait
as
Marlène
2006
The Lives of Others
as
Christa-Maria Sieland
2006
Elementarteilchen
as
Christiane
2005
Liebe nach dem Tod (TV Movie)
2005
Spiele der Macht - 11011 Berlin (TV Movie)
as
Prof. Sara M. Kardow
2004
Giacomo Casanova (TV Movie)
as
Madame De Roll
2004
Sergeant Pepper
as
Martha Klein
2004
Der Stich des Skorpion (TV Movie)
as
Anne Stein
2004
Feuer in der Nacht (TV Movie)
as
Paola Winkler
2004
Hunger auf Leben (TV Movie)
as
Brigitte Reimann
2004
Das blaue Wunder (TV Movie)
as
Thea Eiselt
2003
Ins Leben zurück (TV Movie)
as
Clara Lorenz
2003
Unsre Mutter ist halt anders (TV Movie)
as
Paula
2003
Geheime Geschichten (TV Movie)
2002
Die Mutter (TV Movie)
as
Vera Zardiss
2002
1809 Andreas Hofer - Die Freiheit des Adlers (TV Movie)
as
Lebzelter-Mariandl
2002
Verlorenes Land (TV Movie)
as
Maria Kaindl
2001
Beyond Love (TV Movie)
as
Helen Dubbs
2001
Mostly Martha
as
Martha Klein
2001
Private Lies (TV Movie)
as
Sarah
2001
Romeo (TV Movie)
as
Lotte Zimmermann
2000
O Palmenbaum (TV Movie)
as
Kati Treichl
2000
Happy Hour oder Glück und Glas (TV Movie)
as
Greta Steinwendner / Ladiner
1999
Die beste Party - Heimatabend 1999 (TV Movie)
1999
Ich habe nein gesagt (TV Movie)
as
Doris Wengler
1999
Deine besten Jahre (TV Movie)
as
Vera Kemp
1999
Viehjud Levi
as
Fräulein Neuner
1998
Der Laden (TV Mini Series)
as
Elvira
- Episode #1.2 (1998) - Elvira
- Episode #1.1 (1998) - Elvira
1998
Frau Rettich, die Czerni und ich
as
Renate Czerni
1998
Women Don't Lie
as
Hannah
1997
Lea Katz - Die Kriminalpsychologin: Einer von uns (TV Movie)
as
Lea Katz
1997
Single Bells (TV Movie)
as
Kati Treichl
1997
Bella Block (TV Series)
as
Frau Meng
- Tod eines Mädchens (1997) - Frau Meng
1997
Der Neffe (TV Movie)
as
Isabella
1997
SOKO München (TV Series)
as
Edith Wilcke
- Letzte Hilfe (1997) - Edith Wilcke
1997
Life is All You Get
as
Lilo
1997
Solo für Sudmann (TV Series)
as
Michaela Kroll
- Echt falsch, Teil 2 (1997) - Michaela Kroll
- Echt falsch, Teil 1 (1997) - Michaela Kroll
1997
Lea Katz - Die Kriminalpsychologin: Das wilde Kind (TV Movie)
as
Lea Katz
1996
Rosa Roth (TV Series)
as
Mona
- Nirgendwohin (1996) - Mona
1996
Ein Bayer auf Rügen (TV Series)
as
Renate Stehle
- Wiedersehen macht Freude (1996) - Renate Stehle
1996
Adelheid und ihre Mörder (TV Series)
as
Erika Fissler
- Blaubarts letzte Frau (1996) - Erika Fissler
1996
Alles außer Mord! (TV Series)
as
Liane Farian
- Todkäppchen (1996) - Liane Farian
1996
Der schönste Tag im Leben (TV Movie)
as
Waltraut
1996
Kriminaltango (TV Series)
as
Jutta Wernicke
- Amigo Amigo (1996) - Jutta Wernicke
1995
Das Schwein - Eine deutsche Karriere (TV Mini Series)
as
Wanda
- Episode #1.3 (1995) - Wanda
- Episode #1.2 (1995) - Wanda
- Episode #1.1 (1995) - Wanda
1995
How I Got Rhythm (Short)
as
Susanne
1995
Man(n) sucht Frau (TV Movie)
as
Frau im Park
1995
Wer Kollegen hat, braucht keine Feinde (TV Movie)
as
Sylvie Schmidtbauer
1995
Faust (TV Series)
as
Nicole Olvermann
- Unfallflucht (1995) - Nicole Olvermann
1995
Talk of the Town
as
Sabine Kirsch
1995
Hölleisengretl (TV Movie)
as
Hölleisenretl
1994
Frauenarzt Dr. Markus Merthin (TV Series)
as
Angelika
- Gekündigt (1995) - Angelika
- Ehe auf Probe (1995) - Angelika
- Zweiter Versuch (1995) - Angelika
- Überfall (1995) - Angelika
- Liebhaber (1995) - Angelika
- Abschied (1995) - Angelika
- Besuch (1995) - Angelika
- Bettruhe (1995) - Angelika
- Constantin (1995) - Angelika
- Blechschaden (1995) - Angelika
- Geburtstag (1995) - Angelika
- Vorbereitungen (1994) - Angelika
- Mechthilds Baby (1994) - Angelika
1995
A.S. (TV Series)
as
Rita Bertram
- Rosen und Tod (1995) - Rita Bertram
1994
Nur eine kleine Affäre (TV Mini Series)
- Eine böse Überraschung (1994)
- Was Nun, Teresa? (1994)
- Ein bißchen lügen (1994)
- Ihr Kinderlein kommet (1994)
- Ein ganz besonderer Tag (1994)
1994
In the Name of the Law (TV Series)
as
Dr. Ruth Klinger
- Zweimal ermordet (1994) - Dr. Ruth Klinger
1994
Der König (TV Series)
as
Helga Ölschläger
- Auch Mörder müssen sterben (1994) - Helga Ölschläger
1994
Lady Cop (TV Series)
as
Petra Zöller
- Blumen für den Mörder (1994) - Petra Zöller
1994
Maybe... Maybe Not
as
Jutta
1994
Die Stadtindianer (TV Series)
as
Pauls Freundin
- Roter Morgen (1994) - Pauls Freundin
1990
Liebling Kreuzberg (TV Series)
as
Ria Hegenbach / Frau Joneleit
- Weiche Landung (1994)
- Wer schmeißt denn da mit Lehm? (1994)
- Spatz in der Hand (1994) - Frau Joneleit
- Widerstand und so weiter (1994)
- Rote Ohren (1994)
- Ausnahmsweise umsonst (1990) - Ria Hegenbach
- Selbsthilfe (1990) - Ria Hegenbach
1993
Die Trotzkis (TV Series)
as
Helga Marks
- Schöne Bescherung (1993) - Helga Marks
1993
Leo und Charlotte (TV Movie)
as
Sylvie
1993
Barmherzige Schwestern
as
Klara
1989
Schulz & Schulz (TV Series)
as
Britta
- Fünf vor zwölf (1993) - Britta
- Neue Welten - Alte Lasten (1992) - Britta
- Wechselspiele (1992) - Britta
- Aller Anfang ist schwer (1991) - Britta
- Schulz & Schulz (1989) - Britta
1993
Auf eigene Gefahr (TV Series)
- Der verlorene Sohn (1993)
1993
Familie Heinz Becker (TV Series)
as
Renate
- In der Bar (1993) - Renate
1993
Der Hausgeist (TV Series)
as
Elisabeth Hutter
- Geisterjäger (1993) - Elisabeth Hutter (as Martina Gedek)
1993
Kommissar Klefisch (TV Series)
as
Renate Marx
- Tod am Meer (1993) - Renate Marx
1992
Endstation Harembar (TV Movie)
as
Vicky
1992
In fuga per la vita (TV Mini Series)
as
Maria
- Episode #1.3 (1992) - Maria
- Episode #1.2 (1992) - Maria
- Episode #1.1 (1992) - Maria
1992
Mutter und Söhne (TV Movie)
as
Susanne Stoller
1992
Wolffs Revier (TV Series)
as
Anna Corell
- Schwerkraft des Mordes (1992) - Anna Corell
1992
Auf Achse (TV Series)
as
Nicole Schneider
- Der Duft der Wüste (1992) - Nicole Schneider
1992
Unser Lehrer Doktor Specht (TV Series)
as
Ramona
- Klassenfahrt (1992) - Ramona
1991
Leo und Charlotte (TV Series)
as
Sylvie
1989
A Case for Two (TV Series)
as
Angela Düllmann / Moni Molinski
- Blattschuß (1991) - Angela Düllmann
- Die Quittung (1989) - Moni Molinski
1990
Der doppelte Nötzli
as
Hotelangestellte
1990
Hard Days, Hard Nights
as
Goldi
1989
Eine Frau für Alfie (TV Movie)
as
Odette Ritter
1989
Eurocops (TV Series)
as
Nina
- Der Schwur (1989) - Nina
1989
Tiger, Löwe, Panther
as
Nicoletta / Löwe
1988
Goldjunge
as
Brigitte Katzbach
1988
Die Beute (TV Movie)
as
Nelly
1988
Der Fahnder (TV Series)
as
Stefanie
- Familienbande (1988) - Stefanie
1987
Aquaplaning (TV Movie)
1986
In der Kälte der Sonne
Soundtrack
2010
Jud Süss - Film ohne Gewissen (performer: "Stille Nacht")
Self
2021
Bayerischer Filmpreis 2020 (TV Special)
as
Self
2021
Die Abendschau (TV Series documentary)
as
Self
- Episode dated 28 April 2021 (2021) - Self
2013
Brisant (TV Series documentary)
as
Self
- Episode dated 15 September 2020 (2020) - Self
- Episode dated 14 February 2013 (2013) - Self
2017
Kulturjournal (TV Series documentary)
as
Self
- Episode dated 4 December 2017 (2017) - Self
- Episode dated 27 November 2017 (2017) - Self
2017
Willkommen Österreich (TV Series)
as
Self
- Die 365. Sendung: Conchita & Martina Gedeck (2017) - Self
2017
Durch die Nacht mit... (TV Series documentary)
- Martina Gedeck und Navid Kermani (2017)
2017
CinéKino (TV Series documentary)
as
Self
- Balades cinématographiques entre la France et l'Allemagne: 1ère partie (2017) - Self
2013
70th Venice Film Festival Awards Ceremony (TV Special)
as
Self - Jury
2013
Deutschland, deine Künstler (TV Series documentary)
as
Self
- Klaus Maria Brandauer (2013) - Self
2013
Regina (Documentary)
as
Regina (voice)
2013
Janela Indiscreta (TV Series)
as
Self
- Episode #1.161 (2013) - Self
2013
Kino Kino (TV Series)
as
Self
- 63. Internationale Filmfestspiele Berlin (2013) - Self
2012
Der Bernd (Documentary)
as
Self
2012
Morgenmagazin (TV Series)
as
Self
- Episode dated 10 February 2012 (2012) - Self
2008
Anne Will (TV Series)
as
Self
- Baader-Meinhof goes Hollywood - Der Film, der Terror und die Opfer (2008) - Self
2007
Wetten, dass..? (TV Series)
as
Self
- Wetten, dass..? aus Leipzig (2007) - Self
2007
The 79th Annual Academy Awards (TV Special)
as
Self - Audience Member (uncredited)
2006
The 2006 European Film Awards (TV Special)
as
Self
2006
Gero von Boehm begegnet... (TV Series documentary)
as
Self
- Martina Gedeck (2006) - Self
2006
Brecht-Gala: Ungeheuer oben! (TV Movie)
as
Self
2006
Salam Cinema: Die iranische Familie Makhmalbaf und ihre Filme (TV Movie documentary)
as
Narrator (voice)
2006
Beckmann (TV Series)
as
Self
- Episode dated 27 February 2006 (2006) - Self
2005
The 2005 European Film Awards (TV Special)
as
Self
2005
Kulturzeit (TV Series)
as
Self
- Episode dated 4 January 2005 (2005) - Self
2004
Freedom2speak v2.0 (Documentary)
as
Self - Berlinale Competition Jury / Actress, Germany
2000
Die Königin - Marianne Hoppe (Documentary)
1998
Die Harald Schmidt Show (TV Series)
as
Self
- Show #591 - Liebling des Monats: Österreich (1999) - Self
- Show #430 - Playmate des Jahres (1998) - Self
1974
Denkste!? (TV Series documentary)
- So sein wie Kim (1974)
Archive Footage
2011
Kurier Romy 2011 (TV Special)
as
Self - Nominee: Most Popular Actress
2006
Unsere Besten (TV Series)
as
Various roles
- Lieblingsschauspieler (2006) - Various roles
References
Martina Gedeck Wikipedia
(Text) CC BY-SA