Years active

1989–present







Born

8 October 1974 (age 41) (

1974-10-08

)

Auckland, New Zealand

Nominations

Logie Award for Most Outstanding Actor

Movies and TV shows

Grey's Anatomy, Bride and Prejudice, The Red Road, The Ring, Everest





Similar

Alexandra Breckenridge, Tim Matheson, Annette OToole




Profiles






Upcoming movie

Miracles from Heaven

Education

Westlake Boys High School
Martin henderson on spot tv
Martin Henderson (born 8 October 1974) is a New Zealand actor, known to American audiences for his starring role in the ABC medical drama Off the Map, for starring in the ABC medical drama Grey's Anatomy as Dr. Nathan Riggs, and for his performance as Noah Clay in the critically lauded 2002 horror film The Ring, while remaining known in his home country for his teenage role as Stuart Neilson in the soap opera Shortland Street.
Contents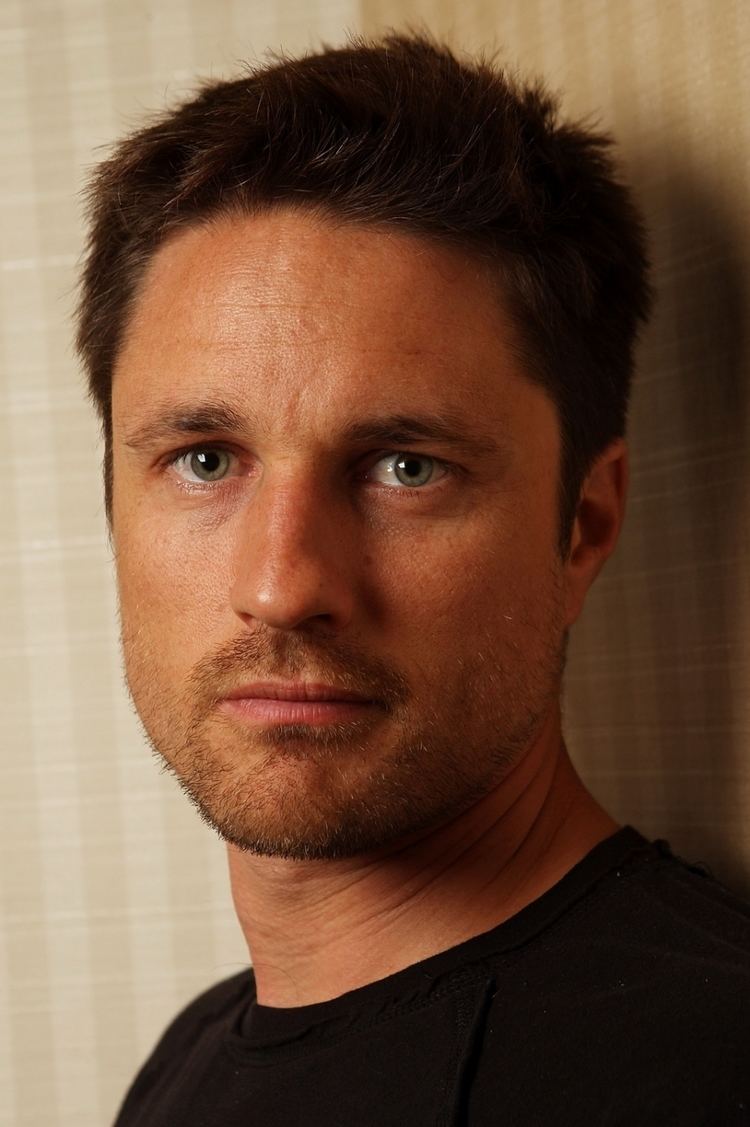 Demi moore s new boyfriend martin henderson
Early life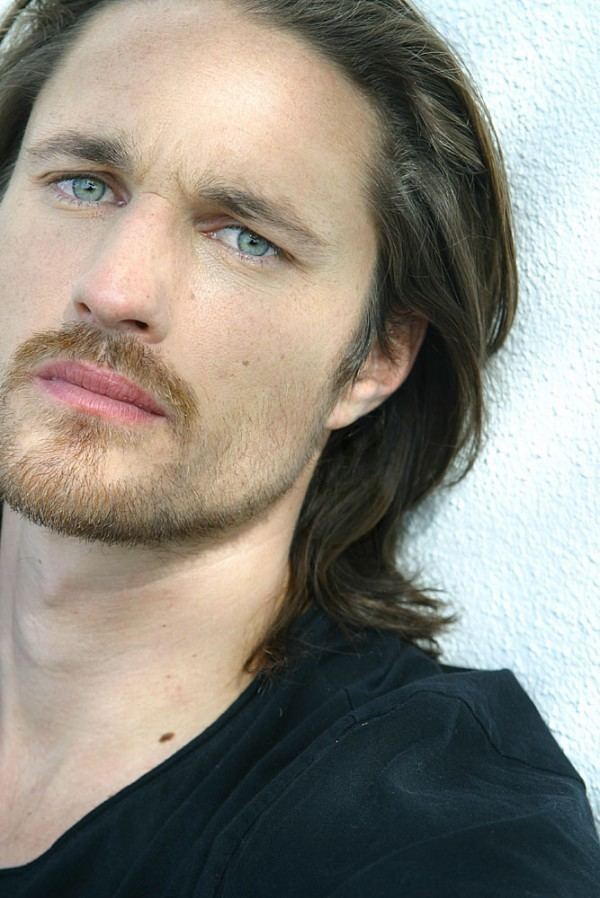 Martin was born in Auckland, New Zealand, and began acting at the age of thirteen, appearing in Strangers, a local television production. He attended Birkenhead Primary and Westlake Boys High schools.
Career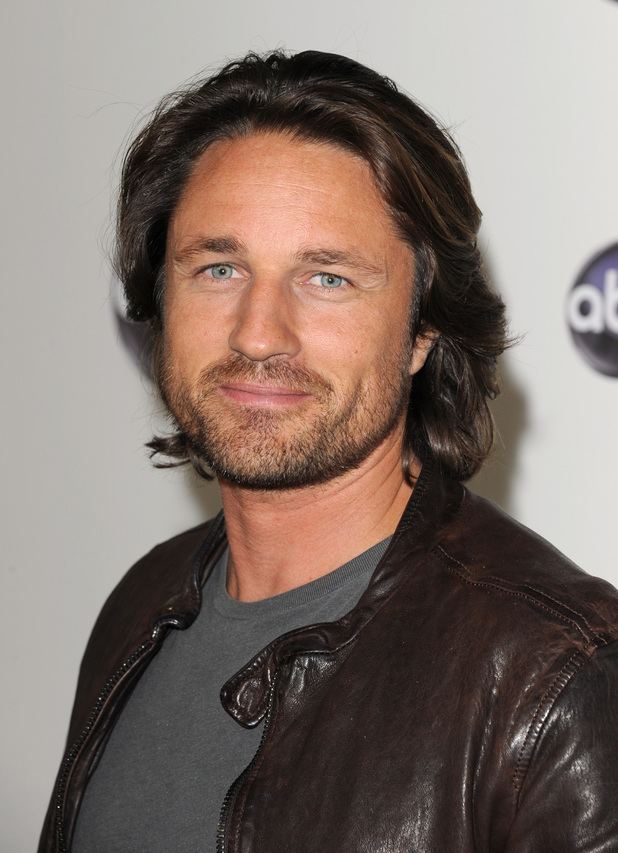 Henderson starred in the prime-time soap opera Shortland Street, where he played the character of Stuart Neilson from 1992 to 1995. He subsequently appeared in a number of Australian films and television productions including Echo Point and Home and Away, before moving to the United States in 1997, to pursue a career in Hollywood films and to train in a two-year program at the Neighborhood Playhouse in New York City.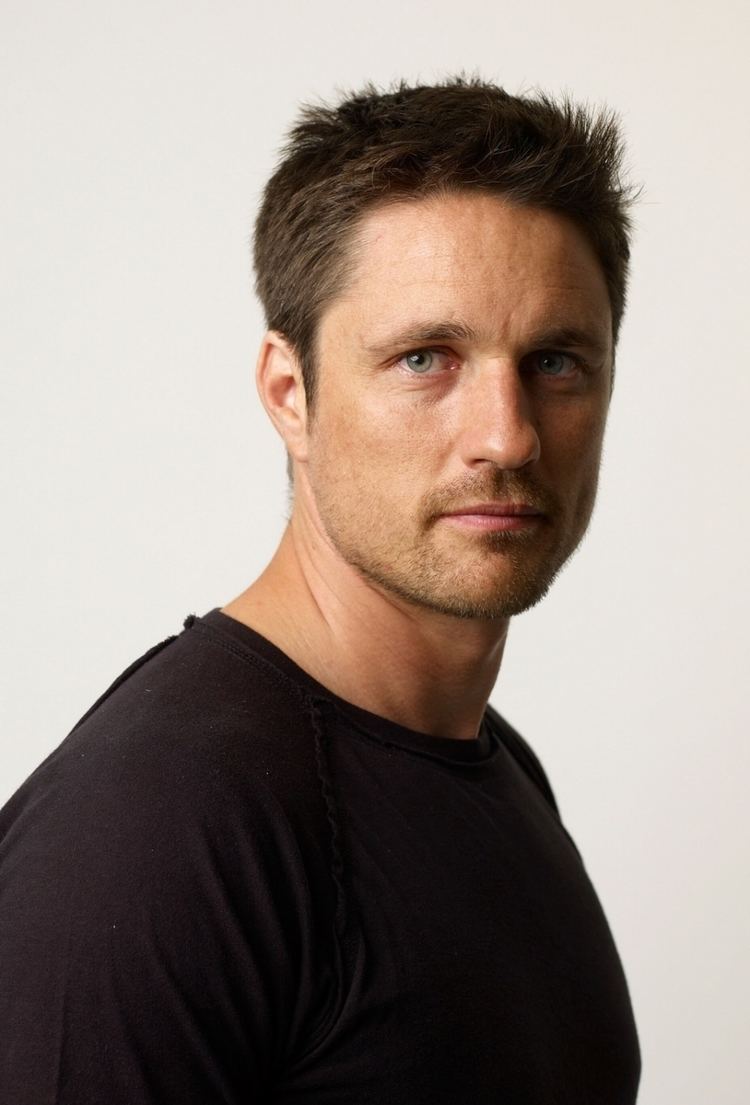 Henderson spent more than a year unsuccessfully auditioning for film roles in Los Angeles. In 2001, he was finally cast in a supporting role in the John Woo-directed war film Windtalkers. In 1999, he appeared in Kick, for which he was nominated for an AACTA Award for Best Actor in a Supporting Role.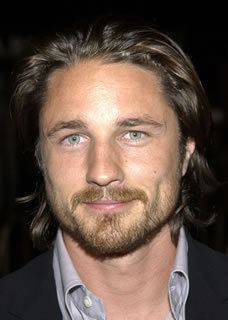 In 2002, he starred opposite actress Naomi Watts in the horror film The Ring. Following the box office success of the film, Martin received a role playing the character of Drew in Perfect Opposites, and subsequently was cast as the lead character in the biker film Torque, released in early 2004 to mixed reviews. In 2004, he starred opposite Indian actress Aishwarya Rai in the romantic film Bride and Prejudice and appeared in Britney Spears' "Toxic" music video. In 2005, he appeared in the award-winning Little Fish starring Cate Blanchett. In 2006, Henderson received rave reviews in London's West End in a theatre production of Fool for Love with Juliette Lewis.
He was set to star alongside Jordana Brewster in the television series adapted from the 2005 film Mr. & Mrs. Smith. However, the series was not picked up by any network. In 2006, he appeared in the movie Flyboys. Henderson also appeared in a commercial for the 2008 Cadillac CTS, and the House episode "Painless". In 2010, Henderson was cast in Grey's Anatomy creator Shonda Rhimes' short-lived television series Off the Map. In 2014, Henderson starred in the multi-platform Australian drama television series Secrets & Lies and starred in the SundanceTV drama series The Red Road. In June 2015, Martin was promoted as a series regular of the high ranking television drama Grey's Anatomy, created by Shonda Rhimes. Also that year, he appeared in Everest, with Jake Gyllenhaal.
Personal
Henderson is both a New Zealand and American citizen.
Filmography
Actor
-
Secret Lives of Husbands and Wives (TV Movie)
as
Kyle Dunn
2021
My Life Is Murder (TV Series)
as
Will Crowe
- Killer Fashion (2022) - Will Crowe
- Staying Mum (2022) - Will Crowe
- Gaslight Sonata (2022) - Will Crowe
- Breaking Bread (2022) - Will Crowe
- Silent Lights (2022) - Will Crowe
- The Village (2022) - Will Crowe
- Bloodlines (2022) - Will Crowe
- Hidden Gems (2021) - Will Crowe
- Sleep No More (2021) - Will Crowe
- All That Glitters (2021) - Will Crowe
2019
Virgin River (TV Series)
as
Jack Sheridan
- The Long Goodbye (2022) - Jack Sheridan
- Once Again (2022) - Jack Sheridan
- Fire and Rain (2022) - Jack Sheridan
- Bombshells (2022) - Jack Sheridan
- Talk to Me (2022) - Jack Sheridan
- Otherwise Engaged (2022) - Jack Sheridan
- All's Faire- (2022) - Jack Sheridan
- Mayday (2022) - Jack Sheridan
- Serious as a- (2022) - Jack Sheridan
- Grilled (2022) - Jack Sheridan
- Father Knows Best-? (2022) - Jack Sheridan
- Be My Baby (2022) - Jack Sheridan
- A Wedding, No Funeral and a Baby (2021) - Jack Sheridan
- The Sun Also Rises (2021) - Jack Sheridan
- Life and Death (2021) - Jack Sheridan
- Split (2021) - Jack Sheridan
- Jack and Jill (2021) - Jack Sheridan
- Kindling (2021) - Jack Sheridan
- Take My Breath Away (2021) - Jack Sheridan
- Spare Parts and Broken Hearts (2021) - Jack Sheridan
- Sticky Feet (2021) - Jack Sheridan
- Where There's Smoke- (2021) - Jack Sheridan
- Blown Away (2020) - Jack Sheridan
- Hazards Ahead (2020) - Jack Sheridan
- Blindspots (2020) - Jack Sheridan
- Breaking Point (2020) - Jack Sheridan
- Out of the Past (2020) - Jack Sheridan
- Can't Let Go (2020) - Jack Sheridan
- Rumor Has It (2020) - Jack Sheridan
- Taken by Surprise (2020) - Jack Sheridan
- The Morning After (2020) - Jack Sheridan
- New Beginnings (2020) - Jack Sheridan
- Into the Light (2019) - Jack Sheridan
- If Truth Be Told (2019) - Jack Sheridan
- Let's Mingle (2019) - Jack Sheridan
- Under Fire (2019) - Jack Sheridan
- A Wounded Heart (2019) - Jack Sheridan
- -and Found (2019) - Jack Sheridan
- Lost (2019) - Jack Sheridan
- Carry On (2019) - Jack Sheridan
- Unexpected Endings (2019) - Jack Sheridan
- Everybody Has a Secret (2019) - Jack Sheridan
- Songbird - Jack Sheridan
- Never Gonna Be the Same - Jack Sheridan
- Calculated Risk - Jack Sheridan
2020
The Gloaming (TV Series)
as
Gareth McAvaney
- The Night of the Mothers (2020) - Gareth McAvaney
- The Mark of the Witch (2020) - Gareth McAvaney
- Heathen Dogs (2020) - Gareth McAvaney
- Beyond the Veil (2020) - Gareth McAvaney
- Black Winged Angels (2020) - Gareth McAvaney
- The Casting of the Bones (2020) - Gareth McAvaney
- Hell's Black Grammar (2020) - Gareth McAvaney
- The Dying of the Light (2020) - Gareth McAvaney
2018
The Strangers: Prey at Night
as
Mike
2015
Grey's Anatomy (TV Series)
as
Dr. Nathan Riggs
- Danger Zone (2017) - Dr. Nathan Riggs
- Ain't That a Kick in the Head (2017) - Dr. Nathan Riggs
- Go Big or Go Home (2017) - Dr. Nathan Riggs
- Get Off on the Pain (2017) - Dr. Nathan Riggs
- Break Down the House (2017) - Dr. Nathan Riggs
- Ring of Fire (2017) - Dr. Nathan Riggs
- True Colors (2017) - Dr. Nathan Riggs
- Leave It Inside (2017) - Dr. Nathan Riggs
- Don't Stop Me Now (2017) - Dr. Nathan Riggs
- In the Air Tonight (2017) - Dr. Nathan Riggs
- What's Inside (2017) - Dr. Nathan Riggs
- Be Still, My Soul (2017) - Dr. Nathan Riggs
- 'Till I Hear It from You (2017) - Dr. Nathan Riggs
- Who Is He (And What Is He to You)? (2017) - Dr. Nathan Riggs (credit only)
- Civil War (2017) - Dr. Nathan Riggs
- Back Where You Belong (2017) - Dr. Nathan Riggs
- It Only Gets Much Worse (2017) - Dr. Nathan Riggs
- None of Your Business (2017) - Dr. Nathan Riggs
- Jukebox Hero (2017) - Dr. Nathan Riggs
- You Can Look (But You'd Better Not Touch) (2017) - Dr. Nathan Riggs (credit only)
- You Haven't Done Nothin' (2016) - Dr. Nathan Riggs
- The Room Where It Happens (2016) - Dr. Nathan Riggs (credit only)
- Why Try to Change Me Now (2016) - Dr. Nathan Riggs
- Roar (2016) - Dr. Nathan Riggs
- Both Sides Now (2016) - Dr. Nathan Riggs
- Falling Slowly (2016) - Dr. Nathan Riggs
- I Ain't No Miracle Worker (2016) - Dr. Nathan Riggs
- Catastrophe and the Cure (2016) - Dr. Nathan Riggs
- Undo (2016) - Dr. Nathan Riggs
- Family Affair (2016) - Dr. Nathan Riggs
- At Last (2016) - Dr. Nathan Riggs
- Mama Tried (2016) - Dr. Nathan Riggs
- You're Gonna Need Someone on Your Side (2016) - Dr. Nathan Riggs
- Trigger Happy (2016) - Dr. Nathan Riggs
- There's a Fine, Fine Line (2016) - Dr. Nathan Riggs
- It's Alright, Ma (I'm Only Bleeding) (2016) - Dr. Nathan Riggs
- I Wear the Face (2016) - Dr. Nathan Riggs
- When It Hurts So Bad (2016) - Dr. Nathan Riggs
- I Am Not Waiting Anymore (2016) - Dr. Nathan Riggs
- Odd Man Out (2016) - Dr. Nathan Riggs
- All Eyez on Me (2016) - Dr. Nathan Riggs
- My Next Life (2016) - Dr. Nathan Riggs
- Unbreak My Heart (2016) - Dr. Nathan Riggs
- All I Want Is You (2016) - Dr. Nathan Riggs
- The Sound of Silence (2016) - Dr. Nathan Riggs
- Things We Lost in the Fire (2015) - Dr. Nathan Riggs
- Something Against You (2015) - Dr. Nathan Riggs
- The Me Nobody Knows (2015) - Dr. Nathan Riggs
1992
Shortland Street (TV Series)
as
Stuart Neilson
- 6261 (2017) - Stuart Neilson
- 6260 (2017) - Stuart Neilson
- 6259 (2017) - Stuart Neilson
- 6258 (2017) - Stuart Neilson
- 6256 (2017) - Stuart Neilson
2016
Miracles from Heaven
as
Kevin Beam
2015
Everest
as
Andy 'Harold' Harris
2014
The Red Road (TV Series)
as
Harold Jensen
- Shadow Walker (2015) - Harold Jensen
- The Hatching (2015) - Harold Jensen
- A Cure (2015) - Harold Jensen
- Intruders (2015) - Harold Jensen
- Graves (2015) - Harold Jensen
- Gifts (2015) - Harold Jensen
- Snaring of the Sun (2014) - Harold Jensen
- The Great Snake Battle (2014) - Harold Jensen
- The Bad Weapons (2014) - Harold Jensen
- The Woman Who Fell from the Sky (2014) - Harold Jensen
- The Wolf and the Dog (2014) - Harold Jensen
- Arise My Love, Shake Off This Dream (2014) - Harold Jensen
2014
Secrets & Lies (TV Mini Series)
as
Ben Gundelach
- Episode #1.6 (2014) - Ben Gundelach
- Episode #1.5 (2014) - Ben Gundelach
- Episode #1.4 (2014) - Ben Gundelach
- Episode #1.3 (2014) - Ben Gundelach
- Episode #1.2 (2014) - Ben Gundelach
- Episode #1.1 (2014) - Ben Gundelach
2013
Auckland Daze (TV Series)
as
Martin
- Episode #2.6 (2014) - Martin
- Episode #2.4 (2014) - Martin
- Episode #2.1 (2013) - Martin
2013
Devil's Knot
as
Brent Davis
2013
The Moment
as
John / Peter
2012
Rake (TV Series)
as
Joshua Floyd
- R vs Floyd (2012) - Joshua Floyd
- R vs Wooldridge & Anor (2012) - Joshua Floyd
2011
Reconstruction (TV Movie)
as
Jason
2011
Off the Map (TV Series)
as
Dr. Ben Keeton
- There's a Lot to Miss About the Jungle (2011) - Dr. Ben Keeton
- Hold on Tight (2011) - Dr. Ben Keeton
- Everything's as It Should Be (2011) - Dr. Ben Keeton
- I'm Home (2011) - Dr. Ben Keeton
- There's Nothing to Fix (2011) - Dr. Ben Keeton
- It's a Leaf (2011) - Dr. Ben Keeton
- Es Un Milagro (2011) - Dr. Ben Keeton
- It's Good (2011) - Dr. Ben Keeton
- I'm Here (2011) - Dr. Ben Keeton
- On the Mean Streets of San Miguel (2011) - Dr. Ben Keeton
- A Doctor Time Out (2011) - Dr. Ben Keeton
- Smile. Don't Kill Anyone. (2011) - Dr. Ben Keeton
- Saved by the Great White Hope (2011) - Dr. Ben Keeton
2010
Home by Christmas
as
Young Ed
2009
Inside the Box (TV Movie)
as
Jake Fischer
2009
House M.D. (TV Series)
as
Jeff
- Painless (2009) - Jeff
2007
Mr. and Mrs. Smith (TV Movie)
as
John Smith
2006
Smokin' Aces
as
Hollis Elmore
2004
Bride & Prejudice
as
William Darcy
2004
Perfect Opposites
as
Drew Curtis
2004
Britney Spears: Toxic (Music Video)
as
Spears's Boyfriend (uncredited)
2003
The Ring: Don't Watch This (Video short)
as
Noah
2000
The Summer of My Deflowering (Short)
as
Luke
1997
Big Sky (TV Series)
as
Scotty Gibbs
- The Heart of the Matter (1999) - Scotty Gibbs
- Shadow Chasers (1999) - Scotty Gibbs
- Friends in High Places (1999) - Scotty Gibbs
- The Wrong Box (1999) - Scotty Gibbs
- A Family Affair (1999) - Scotty Gibbs
- The Things We Do for Love (1999) - Scotty Gibbs
- Stand by Your Man (1999) - Scotty Gibbs
- The Price of Freedom (1999) - Scotty Gibbs
- Lightfoot (1999) - Scotty Gibbs
- Phase Five (1997) - Scotty Gibbs
- Just Between Us (1997) - Scotty Gibbs
- Edge of Reality (1997) - Scotty Gibbs
- Dark Horses (1997) - Scotty Gibbs
- The Choice (1997) - Scotty Gibbs
- Wishing and Hoping (1997) - Scotty Gibbs
- Searching for You (1997) - Scotty Gibbs
- Getting Warmer (1997) - Scotty Gibbs
- Blind Spot (1997) - Scotty Gibbs
- Fade to Black (1997) - Scotty Gibbs
- The Right Thing (1997) - Scotty Gibbs
- You Must Remember This (1997) - Scotty Gibbs
- Have a Little Faith (1997) - Scotty Gibbs
- Down the Slot (1997) - Scotty Gibbs
- The Ticking Croc (1997) - Scotty Gibbs
- Future Past and Present (1997) - Scotty Gibbs
- Fly Me to the Moon (1997) - Scotty Gibbs
- The Return of Jimbo James (1997) - Scotty Gibbs
- It's No Secret (1997) - Scotty Gibbs
- Paradise (1997) - Scotty Gibbs
- Boxed In (1997) - Scotty Gibbs
- Mac's Time (1997) - Scotty Gibbs
- Triskaidekaphobia (1997) - Scotty Gibbs
- Mile Low Club (1997) - Scotty Gibbs
- Simple Twist of Fate (1997) - Scotty Gibbs
- Duke of Yarrigul (1997) - Scotty Gibbs
- The Sky is Calling (1997) - Scotty Gibbs
- Mortal Stakes (1997) - Scotty Gibbs
- Sweet Revenge (1997) - Scotty Gibbs
- Great Expectations (1997) - Scotty Gibbs
- Balloon Girl (1997) - Scotty Gibbs
- Lost and Found (1997) - Scotty Gibbs
- Coming to Terms (1997) - Scotty Gibbs
- No Turning Back (1997) - Scotty Gibbs
- Good Luck Baby (1997) - Scotty Gibbs
- Growing Pains (1997) - Scotty Gibbs
- It Only Takes One (1997) - Scotty Gibbs
- The McCourt Family (1997) - Scotty Gibbs
- The Principal (1997) - Scotty Gibbs
- Navstar (1997) - Scotty Gibbs
1996
Sweat (TV Series)
as
Tom Nash
- Pilot (1996) - Tom Nash
1996
Home and Away (TV Series)
as
Geoff Thomas
- Episode #1.2020 (1996) - Geoff Thomas
- Episode #1.2019 (1996) - Geoff Thomas
- Episode #1.2018 (1996) - Geoff Thomas
- Episode #1.2013 (1996) - Geoff Thomas
- Episode #1.2012 (1996) - Geoff Thomas
- Episode #1.2011 (1996) - Geoff Thomas
- Episode #1.2010 (1996) - Geoff Thomas
1995
Echo Point (TV Series)
as
Zac Brennan
1990
Raider of the South Seas (TV Movie)
as
Jack Taylor
1990
Betty's Bunch (TV Series)
as
Video Addict One
- Happy Families (1990) - Video Addict One
1989
Strangers (TV Series)
as
Zane
Assistant Director
2014
Due (Short) (first assistant director)
Soundtrack
2004
Bride & Prejudice (performer: "My Lips Are Waiting (a.k.a. Goa Groove)", "My Lips Are Waiting (reprise)")
Thanks
2007
Smokin' Aces: The Big Gun (Video short) (special thanks)
Self
2021
The Talk (TV Series)
as
Self
- Alexandra Breckenridge/Martin Henderson/Soleil Moon Frye (2022) - Self
- Jerry O'Connell/Akbar Gbajabiamila/Martin Henderson (2021) - Self
2021
Extra (TV Series)
as
Self
- Episode #28.279 (2022) - Self
- Episode #27.267 (2021) - Self
2016
Made in Hollywood (TV Series)
as
Self
- Gunpowder Milkshake/Miracle Workers: Oregon Trail/Virgin River/Lansky (2021) - Self
- The Divergent Series: Allegiant/Miracles from Heaven/The Hunger Games: Mockingjay - Part 2 (2016) - Self
2017
CTV's Big Fall Preview 2017 (TV Special)
as
Self - in LA
2016
Leitura Dinâmica (TV Series)
as
Self
- Episode dated 21 April 2016 (2016) - Self
2016
Home & Family (TV Series)
as
Self
- Keesha Sharp/Martin Henderson/Lorraine Pascale/Zuri Hall (2016) - Self
2015
Entertainment Tonight (TV Series)
as
Self
- Episode dated 25 August 2015 (2015) - Self
2009
Big Night In (TV Special)
as
Self
2008
Up Close with Carrie Keagan (TV Series)
as
Self
- Episode dated 7 October 2008 (2008) - Self
2008
Tavis Smiley (TV Series)
as
Self
- Episode dated 24 September 2008 (2008) - Self
2005
The Tem Show (TV Series)
as
Self
- Episode #1.1 (2005) - Self
2004
Britney Spears: Greatest Hits - My Prerogative (Video)
as
Self (segment "Toxic")
2004
From Bollywood to Hollywood: The Making of 'Bride and Prejudice' (Video short)
as
Self
2004
Tinseltown TV (TV Series)
as
Self
- Episode dated 24 January 2004 (2004) - Self
2004
The Sharon Osbourne Show (TV Series)
as
Self
- Episode dated 16 January 2004 (2004) - Self
2004
Making the Video (TV Series documentary)
as
Man
- Britney Spears: Toxic (2004) - Man
2004
Jimmy Kimmel Live! (TV Series)
as
Self
- Episode #3.4 (2004) - Self
2003
Windtalkers: Actors Boot Camp (Video documentary short)
as
Self
Archive Footage
2017
Grey's Anatomy: Post-Op (TV Mini Series)
as
Dr. Nathan Riggs
- Zoanne Clack and Fred Einesman (2017) - Dr. Nathan Riggs (uncredited)
2017
The Drunken Peasants (TV Series)
as
Self
- MEETUP MADNESS - Shives Is Pathetic - Cutting the Fat! (2017) - Self
2016
Say Goodnight Kevin (TV Series)
as
Dr. Kevin Beam
- Miracles from Heaven (2016) - Dr. Kevin Beam
2006
Pride & Prejudice: The Life and Times of Jane Austen (Video documentary short)
as
Mr. Darcy (uncredited)
2005
Pride and Prejudice Revisited (TV Movie documentary)
as
Will Darcy (uncredited)
2005
Home and Away: Romances (Video)
as
Geoff Thomas (uncredited)
2000
Happy Birthday 2 You (TV Special documentary)
as
Stuart Neilson
1999
Look Who's Famous Now (TV Movie documentary)
as
Self
References
Martin Henderson Wikipedia
(Text) CC BY-SA