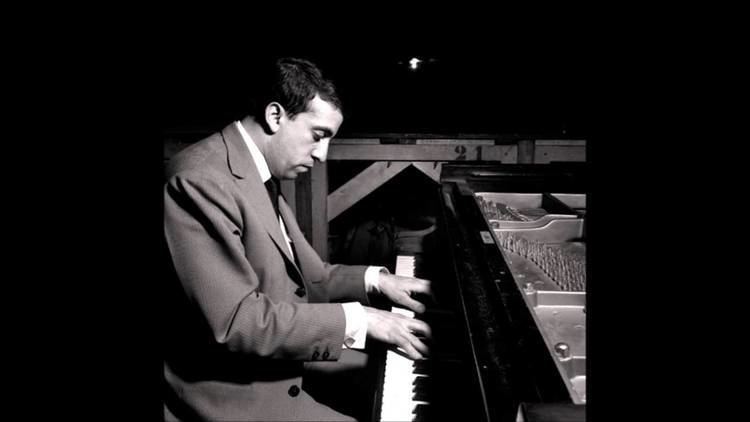 Solal was the son of an opera singer and piano teacher, and learned the instrument from the age of six. After settling in Paris in 1950, he soon began working with leading musicians including Django Reinhardt and expatriates from the United States like Sidney Bechet and Don Byas. He formed a quartet (occasionally also leading a big band) in the late 1950s, although he had been recording as a leader since 1953. Solal then began composing film music, eventually providing over twenty scores. He is probably best known for the music he wrote for Jean-Luc Godard's debut feature film Breathless (À bout de souffle, 1960).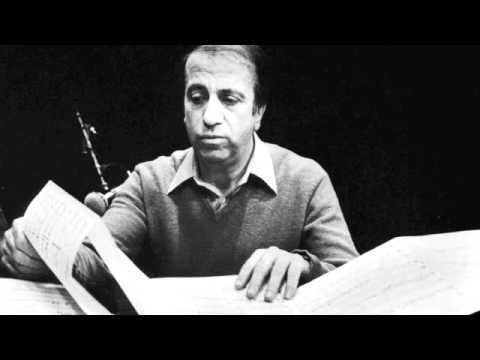 In 1963 he made a much admired appearance at the Newport Jazz Festival in Rhode Island; the Newport '63 album purporting to be a recording of this gig is actually a studio recreation. At this time, his regular trio featured bassist Guy Pedersen and drummer Daniel Humair. From 1968 he regularly performed and recorded with Lee Konitz in Europe and the United States of America.
In recent years, Martial Solal has continued to perform and record with his trio. Throughout his career he has performed solo, and during 1993-94 he gave thirty solo concerts for French Radio, a selection of performances from which were subsequently released in a 2-CD set Improvise Pour Musique France by JMS Records.
Solal has also written a piano method book entitled Jazz Works.
In 1997 Solal performed with Lee Konitz, Dave Holland, and Jack DeJohnette in "Satori".
In its January 2011 issue, The Gruppen Review published a 12-page interview in which Solal discusses his work as an eternal "researcher in jazz".
Solal's concept can be associated with a deep understanding of the fact that music is a language and each performance is a conversation between the participants.
The pianist has a lot of ideas to share and each of them is delegated the appropriate amount of time so that the audience can only glimpse its depth. His sequences can easily be translated into sentences, as opposed to more classical approaches where ideas are explored through whole paragraphs or entire chapters. This makes the Solal experience an intense and lively listen which captures the attention thoroughly. One could go so far as to say that even the normal silences and pauses during a verbal "normal" conversation between people are interpreted as tension points in Solal's musical improvisation.
His skill with the instrument is astounding and he is quoted saying this regarding his technique: "The best you play you have to make people believe that it's very easy, even when it's very difficult. If you look to have trouble with the technique, it is no good. You must play the most difficult thing like this: <smiles serenely>" (Martial Solal interviewed by Larry Appelbaum just before his concert at the Library of Congress, April 11, 2011).
In that same interview he states that he doesn't believe in the rule that says that each piece has to have a beginning and an ending. Solal is referring to film music but this feeling suffuses his trio performances as well, where the audience might get the sensation that they are allowed to witness fragments of very interesting, intricate, enjoyable and enriching discussions between three very close friends.
1953 : The Complete Vogue Recordings, Vol. 1 – Trios and Quartet (Disques Vogue/BMG, 1953–56)
1954 : The Complete Vogue Recordings, Vol. 2 – Trios and Solos (Vogue/BMG, 1954–56)
1955 : The Complete Vogue Recordings, Vol. 3 – Trio and Big Band (Vogue/BMG, 1955–58)
1958 : Martial Solal & son grand orchestre (Swing)
1959 : Suite en ré bémol (Columbia)
1961 : Martial Solal & the european all stars (Sonorama, Telefunken)
1962 : Frise (Columbia)
1962 : Jazz à Gaveau (Columbia) with Guy Pedersen, Daniel Humair
1963 : Concert à Gaveau (Columbia)
1963 : At Newport '63 (RCA)
1964 : Bonsoir (Columbia)
1965 : Trio (Columbia)
1965 : En liberté (Columbia)
1965 : Son 66 (Columbia)
1965 : Solal Series – Zo-Ko-So (MPS) with Hans Koller and Attila Zoller
1966 : En direct du Blue Note (Columbia)
1967 : Fafasifa (Columbia)
1968 : Electrodes : M.Solal joue Michel Magne (Ducretet Thomson)
1968 : European Episode (Campi) with Lee Konitz
1968 : Impressive Rome (Campi) with Lee Konitz
1969 : Key for two with Hampton Hawes (BYG)
1969 : Action" (Musique pour l'image n°22)
1970 : Sans Tambour Ni Trompette (RCA)
1971 : En Solo (RCA)
1974 : Locomotion (Psi)
1974 : Jazz à Juan (SteepleChase) with Lee Konitz
1974 : Himself (PDU)
1975 : Nothing but piano (MPS / BASF)
1975 : Duo in Paris (Musica) with Joachim Kühn
1975 : Plays Ellington (Musica)
1975 : 7 + 4 = X (PDU)
1976 : Movability (Pausa) with Niels Henning Ørsted-Pedersen
1977 : Duplicity with Lee Konitz (Horo)
1978 : The solosolal (MPS)
1978 : Suite for Trio (MPS), including with Niels Henning Ørsted-Pedersen and Daniel Humair
1979 : Four Keys (MPS) with Lee Konitz, John Scofield and Niels Henning Ørsted-Pedersen
1980 : Live at the Berlin Jazz Days 1980 (MPS) with Lee Konitz
1981 : Martial Solal Big Band (Via/Drefus)
1983 : Bluesine (Soul Note)
1983 : Star Eyes, Hamburg 1983 (HatOLOGY) with Lee Konitz
1984 : Plays Hodeir (OMD)
1990 : Tryptique (Adda)
1992 : Martial Solal /Toots Thielemans (Elektra/Wea)
1993 : Solal-Lockwood (JMS)
1993 : Improvisie Pour France Musique (JMS)
1994 : Triangle (JMS) with Marc Johnson and Peter Erskine
1997 : Just Friends (Dreyfus) with Gary Peacock and Paul Motian
1997 : Balade pour deux pianos duo de pianos, Martial Solal et Robert Kaddouch, Night & Day
1998 : Balade du 10 Mars (Soul Note)
1998 : Jazz'n (e)motion (BMG/RCA)
2003 : NY1 (Blue Note)
2006 : Exposition sans tableau Martial Solal Newdecaband (Nocturne)
2006 : Rue de Seine (CAM Jazz) with Dave Douglas
2007 : Solitude (CAM Jazz)
2008 : Longitude (CAM Jazz) with François Moutin and Louis Moutin
2009 : Live at the Village Vanguard (CAM Jazz)
2014 : MS1014 duo de pianos, Martial Solal et Robert Kaddouch, éd.K&M
(dans le cadre de la collection DUOS, de Robert Kaddouch)
2015 : Works for Piano and Two Pianos with Eric Ferrand-N'Koua (Naxos)