Genres

Rock




Instruments

Vocals, guitar





Years active

1981–present




Name

Marshall Crenshaw







Birth name

Marshall Howard Crenshaw




Born

November 11, 1953 (age 62) Detroit, Michigan, U.S. (

1953-11-11

)


Occupation(s)

Musician, singer, songwriter




Labels

Warner Bros., Razor and Tie, Red River




Role

Musician · marshallcrenshaw.com




Profiles




Facebook

Twitter

Myspace
2010 detroit all star revue marshall crenshaw live and learn
Marshall Howard Crenshaw (born November 11, 1953) is an American musician, singer and songwriter best known for his song "Someday, Someway", a Top 40 hit in 1982.
Contents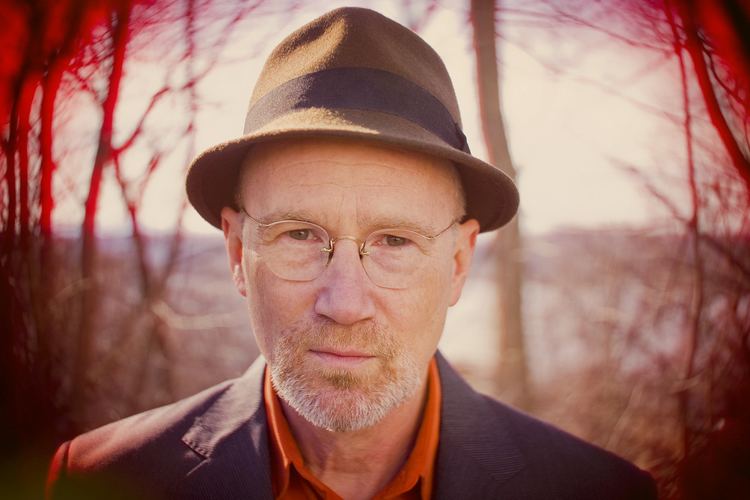 His music has roots in classic soul music, British Invasion songcraft, Burt Bacharach and Buddy Holly—the latter to whom Crenshaw was often compared in the early days of his career, and who he portrayed in the 1987 film La Bamba. Crenshaw is also a noted guitarist who uses offbeat chord progressions (almost verging towards jazz) and concise solos. A quote from Trouser Press summed up Marshall Crenshaw's early career: "Although he was seen as a latter-day Buddy Holly at the outset, he soon proved too talented and original to be anyone but himself." AllMusic Guide described Crenshaw's style: "He writes songs that are melodic, hooky and emotionally true, and he sings and plays them with an honesty and force that still finds room for humor without venom."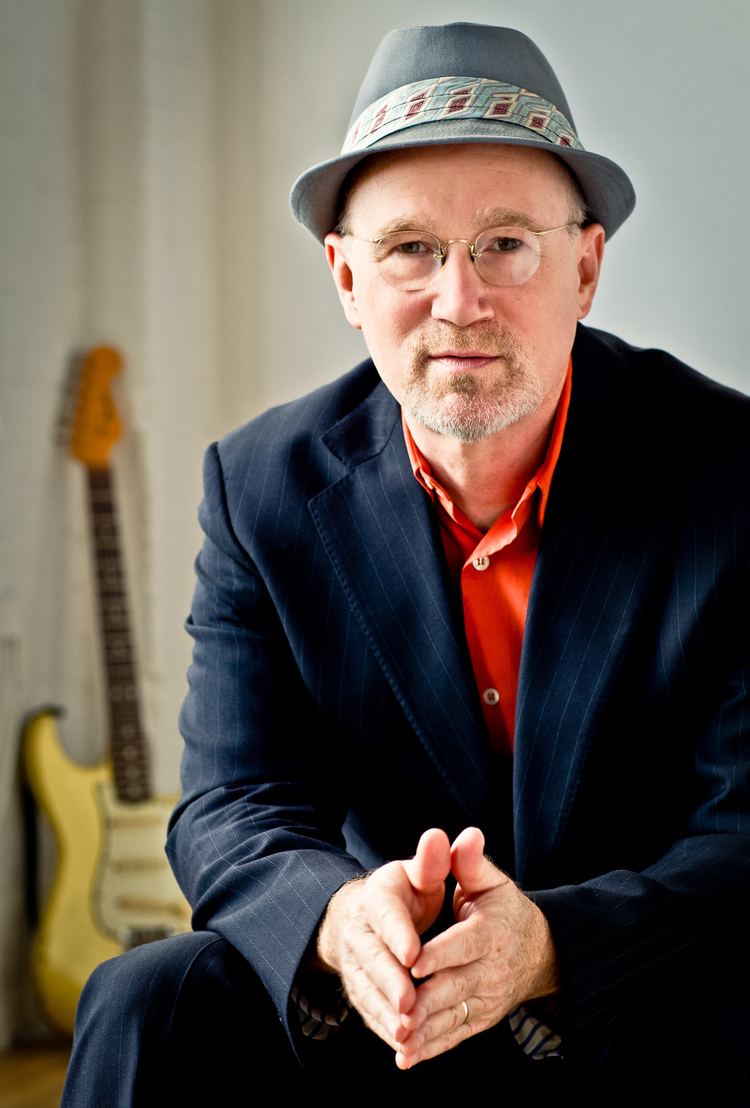 One on one marshall crenshaw dime a dozen guy may 28th 2015 city winery new york
Early life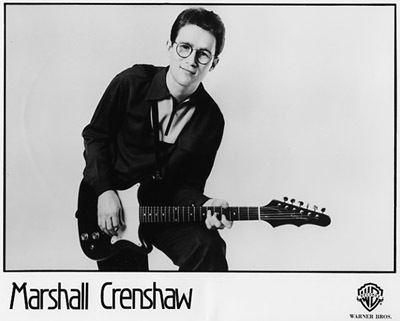 Born in Detroit, Michigan, he grew up in the suburb of Berkley. He graduated from Berkley High School in June 1971.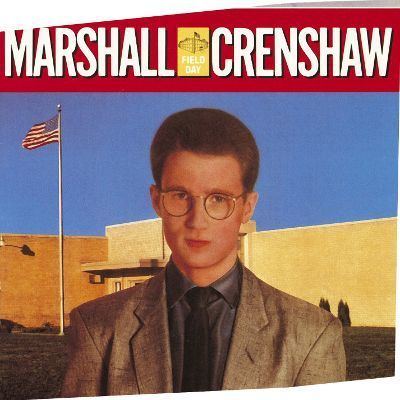 He began playing guitar at age ten. During and after High School he led the band Astigafa (an acronym for "a splendid time is guaranteed for all", a lyric from The Beatles' "Being For The Benefit of Mr. Kite"). He got his first break in 1978, playing John Lennon in the musical Beatlemania, first as an understudy in New York, then in the West Coast company, then in a national touring company. He left the show in February, 1980.
Career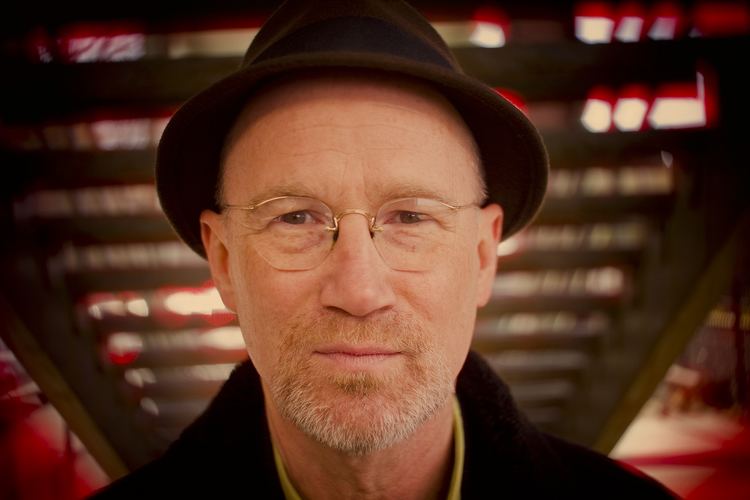 After launching a trio in New York (with his brother Robert on drums, and Chris Donato on bass), he recorded "Something's Gonna Happen", for Alan Betrock's Shake Records, after which he was signed to Warner Bros. Records. Robert Gordon took Crenshaw's "Someday, Someway" to #76 in 1981, and Crenshaw's own version made #36 the next year; it would be his only solo Billboard Top 40 'Pop' hit. On the Cash Box magazine chart the song fared slightly better, reaching #31. Its biggest reception was at AOR (Album Oriented Rock) radio, reaching #25 on Billboard's Rock Tracks chart. The song, "Til I Hear It from You", sung by the Gin Blossoms and co-written by Crenshaw, reached #11 on the U.S. Billboard Hot 100 chart in 1996.
Crenshaw's eponymous first album included the U.S. hit, Someday, Someway. His second album, Field Day, released in June 1983, sported a somewhat heavier sound, as evidenced on "Whenever You're On My Mind," that reportedly displeased a few listeners, but which is regarded by many critics as Crenshaw's best, and one of the classic power pop statements, although Crenshaw's work, somewhat like the late Alex Chilton's, transcends the genre. "Some of the stuff I've done you could call power pop," he told an interviewer, "but the term does have sort of a dodgy connotation." Although the song did not reach the Top 40 on Billboard's Pop Charts, "Whenever You're On My Mind" reached # 23 on Billboard's Rock Tracks chart.
In 1989, he compiled a collection of Capitol Records country performers of the 1950s and '60s called Hillbilly Music...Thank God, Vol. 1, which was extremely well received. In 1993, he made an appearance in the cult TV show The Adventures of Pete and Pete, in the role of a guitar-playing meter reader, and in 1994, he published a book, Hollywood Rock: A Guide to Rock 'n' Roll in the Movies.
He continued to record in the 1990s and 2000s. "Better Back Off", a song from the album "Life's Too Short," reached # 17 on Billboard's Alternative Songs Chart. In 1999, Crenshaw released the critically acclaimed #447. In the 2000s, he played guitar as a special guest with the reunited members of the MC5. Crenshaw continued to perform at about 40-50 concerts a year, most of them within driving distance of his family home. Crenshaw himself has dubbed these shows part of "the NPR singer-songwriter circuit."
Crenshaw penned the title track from the 2007 film Walk Hard starring John C. Reilly; the song, as sung by Reilly, was nominated for a Golden Globe Award for Best Original Song.
Jaggedland, was released in June 2009 on his new record label 429 Records. In 2011, Crenshaw began hosting a radio show called The Bottomless Pit on WFUV in New York, featuring his vast collection of recorded music.
On October 23, 2015 Crenshaw played at the Adler Theater in Davenport, Iowa, at a campaign event for Bernie Sanders, Democratic candidate for president, which also featured Wayne Kramer and numerous other performers.
Covers
Many notable artists have recorded cover versions of Crenshaw's songs, including:
"Brand New Lover" – covered by Lou Ann Barton
"Communication" - covered by Ronnie Spector
"For (Her) His Love" - covered by Ronnie Spector
"Someday, Someway" - covered by Robert Gordon and S Club (then known as S Club 7)
"Something's Gonna Happen" - covered by Robert Gordon and Ronnie Spector
"Til I Hear It from You" - written with members of and performed by Gin Blossoms, as well as the group, America
"Whatever Way the Wind Blows" - covered by Kelly Willis
"Whenever You're on My Mind" - covered by Marti Jones and Ronnie Spector
"You're My Favorite Waste of Time" - covered by Freedy Johnston, Bette Midler, Owen Paul, Ronnie Spector and Kevin Johnson and the Linemen, Matthew Sweet & Susanna Hoffs
Discography
Studio albums
Marshall Crenshaw (1982) - US #50
Field Day (1983) - US #52
Downtown (1985) - US #113
Mary Jean & 9 Others (1987)
Good Evening (1989)
Life's Too Short (1991)
Miracle of Science (1996)
#447 (1999)
What's In The Bag? (2003)
Jaggedland (2009)
Vinyl Reissues
Field Day/US Remix EP - 2x vinyl reissue (10/2017)
EPs
US Remix (1984)
I Don't See You Laughing Now (2012)
Stranger And Stranger (2013)
Drivin' and Dreamin' (2013)
Red Wine (2014)
Move Now (2014)
Grab the Next Train (2015)
Live albums
WRIF LIVE At Hart Plaza - Rare Detroit radio station Promo (vinyl only) - Performed "Soldier Of Love", an Arthur Alexander song
Live …My Truck Is My Home (1994)
I've Suffered For My Art…Now It's Your Turn (2001)
Marshall Crenshaw: Greatest Hits Acoustic (2002 BMG Special Products)
Live From the Stone Pony (2003) - Six song Bonus Audio Disc from the King Biscuit DVD of the same name
Thank You, Rock Fans!! (2017, Run Out Groove) vinyl only of June 4, 1982 performance at the Keystone in San Francisco
Compilations
A Collection [Promo Only Release] (1991)
The 9 Volt Years (1998)
This Is Easy: The Best of Marshall Crenshaw (2000)
14 High Class Tunes (2001 Bug Music Promo)
The Definitive Pop Collection (2006)
#392: The EP Collection (2015)
Singles
References
Marshall Crenshaw Wikipedia
(Text) CC BY-SA