6.6

/

10

Alchetron

6.6

Rate This





Music director

Bruno Nicolai




Initial release

3 April 1969 (Italy)

Screenplay

Harry Alan Towers




Starring

Klaus KinskiRomina PowerMaria RohmJack Palance

Cast




Similar
Marquis de Sade: Justine (Italian: Justine ovvero le disavventure della virtù) is a 1969 West German-Italian film directed by Jesús Franco. The film is based on Justine by the Marquis de Sade. The film is set in 1700s France where Justine (Romina Power) and her sister Juliet (Maria Rohm) are orphans in Paris. Juliet becomes a prostitute and marries a rich noble. Justine is falsely arrested and sentenced to death. Justine escapes from prison to become a fugitive.
Contents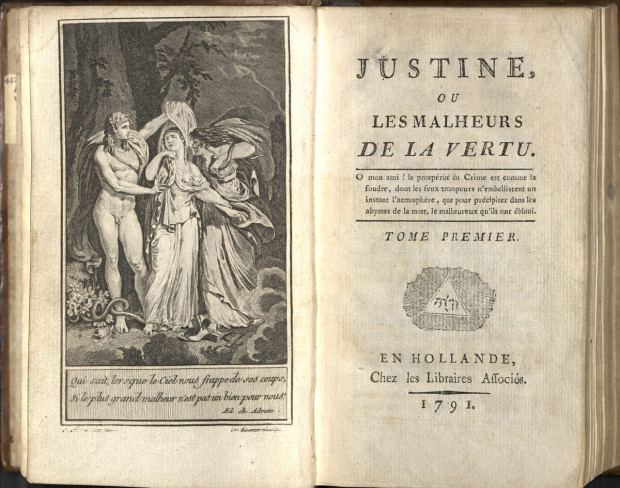 The film had Franco's largest budget to date, of just under a million dollars. Franco originally wanted to cast Rosemary Dexter as Justine, but was forced to cast Romina Power in the role, which led to Franco changing the story to suit her.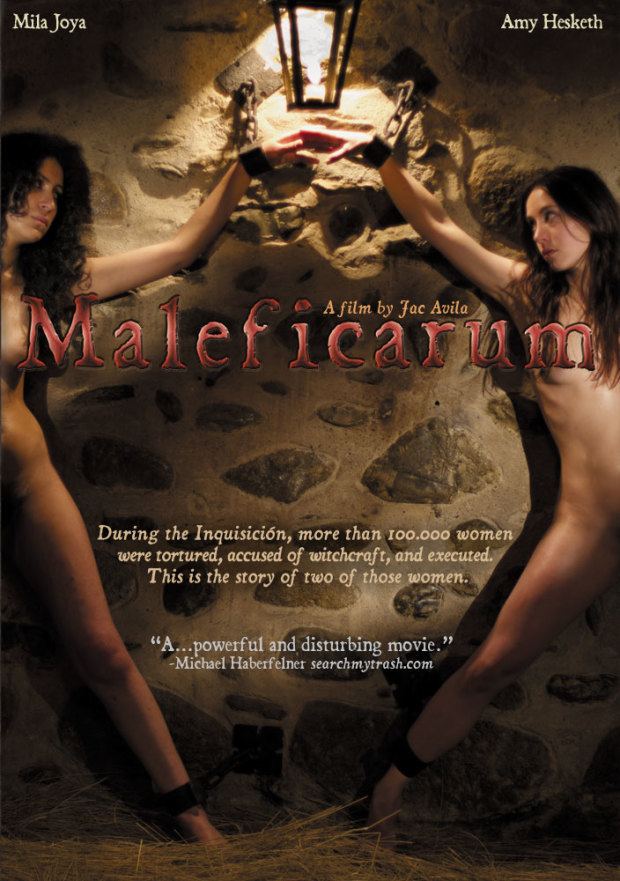 Plot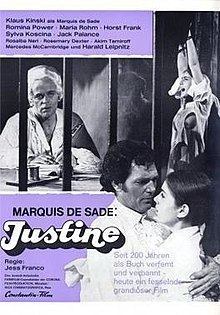 The film is narrated by a man as he is in a prison and hallucinating images of naked, tortured women.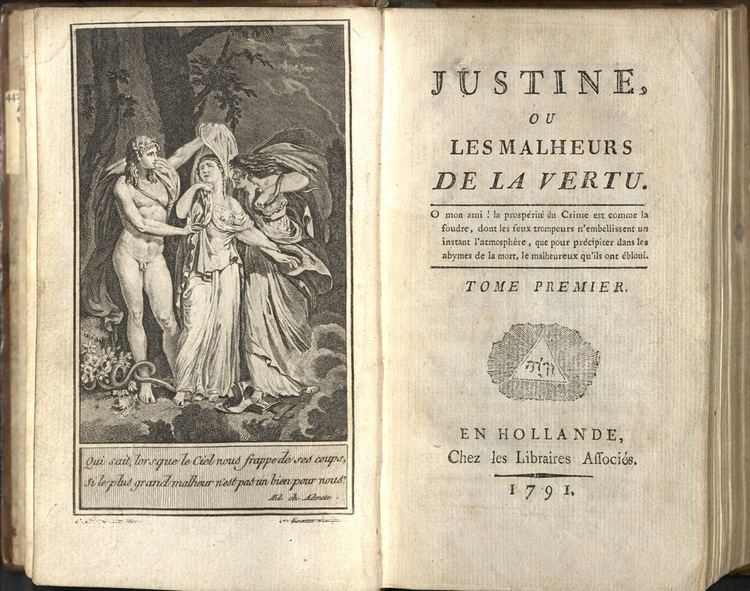 Justine, a sweet and virtuous girl lives with her sister Juliette in a nunnery. When they learn of their father's death, they are booted out of the nunnery with their father's remaining gold. Juliette takes Justine to a friend, Madame de Buission, who could provide accommodation for the two girls. Madame de Buission turns out to be a brothel owner and requires the girls to work as prostitutes to pay for the accommodation. Justine refuses and leaves the brothel with her gold while Juliette stays and learns the arts of a prostitute. Justine meets a priest who offers to keep her gold safe and return it at the church the next day, should she reside with Du Harpin. Du Harpin does not know the priest however, but agrees to let Justine stay for free if she agrees to serve as a maid.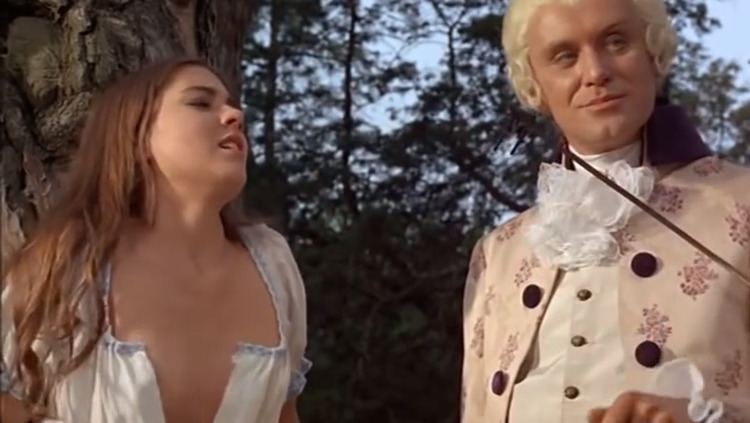 Justine is spotted by Du Harpin's master, who takes interest in Justine's beauty and invites her to sleep in his quarters. He forces himself on Justine, who escapes but is instructed by Du Harpin to steal his valuable gold amulet. Justine refuses. While she is asleep, Du Harpin (who had stolen the gold amulet himself, a few minutes earlier) places the amulet in Justine´s belongings, to frame her, out of spite for her having refused to steal it for him. The next day, people summon the police, who search the area and find the amulet in Justine's belongings. Justine is taken to prison where she meets Madame Dusbois, a virago sentenced for execution the next day. Dusbois, impressed by Justine's innocent looks, implicates her in an escape plan. The next day, Dusbois' accomplices (masquerading as prison guards) start a fire in the prison and Justine screams, causing a commotion in the prison. Using the chaos as cover, Dusbois and Justine escape the prison safely.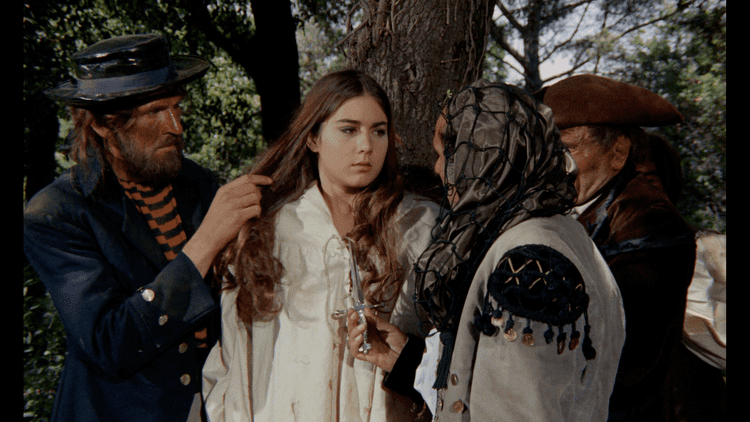 Meanwhile, Juliette and a fellow prostitute named Claudine kill Madame de Buisson one of her clients, stealing her gold and making their escape. While hiding out in a forest, Dusbois accepts Justine as part of her group, noting the utility of Justine's innocence. But the male members of the group attempt to rape Justine and end up fighting amongst themselves. Justine uses the distraction to escape. She faints near the house of a painter named Raymond who takes care of her. He offers to let her live with him for free, in exchange for her becoming a model for him to paint. Justine falls in love with Raymond and lives happily with him for a duration. One day, the police arrive at Raymond's while searching for Justine and on Raymond's request, Justine escapes into the woods.
Justine arrives in the premises of the cunning Marquis de Bressac, who, impressed by Justine's innocent air, gives her refuge and employment. Justine becomes a personal attendant to Marquise de Bressac, who owns all the de Bressac property. The Marquis asks Justine to kill his wife or be framed for a crime. Justine reveals the plot to the Marquise, but the Marquis knows this secretly. Later, the Marquise attempts to poison her husband, but the latter tricks her into drinking his wine, killing her. To punish Justine, the Marquis brands the letter 'M' for Murderess on Justine's breast.
Meanwhile, Juliette and Claudine have made great profits from vice and crime. To obtain her share of the fortune, Juliette drowns Claudine while the latter is bathing in a river. Justine meanwhile, arrives at a chateau where four ascetics - Father Antonin and his Order are living a life of meditation and study. Justine asks for sanctuary there and is accepted by the Order. She learns, however, that the four men are libertine hedonists and sexual deviants whose four other female servants are, in fact, sex slaves. Justine ends up chained and tortured in the dungeon. One day, Father Antonin notes how her life of righteousness and virtue has not given her pleasure and reward, but instead brought her to endure suffering. He suggests that Justine's sense of pleasure is enduring this suffering, to which Justine agrees. Pleased at having learnt their philosophy so swiftly, Antonin plans to "release" her by killing her in torture during a ritual. The ceremony goes awry, and Justine escapes in the commotion.
Raymond finds Justine unconscious on the road and takes her to a nearby city, where he lets her stay temporarily in an inn. Madame Dusbois, who is serving in the same city with her accomplices as an amusement show host, spies Justine and takes her away to work as a nude show performer. During the show, Justine's brand reveals her to be a murderess and causes an uproar in the venue. As she is being taken away by the police, she is spotted by Juliette, now a mistress of a Minister of the King. Juliette describes her wicked life as empty, and says that Justine will earn her reward for a virtuous life despite her sufferings.
Juliette takes Justine away to live with her in her palace, and Justine is seen walking away peacefully with Raymond.
Production
After working on the film The Blood of Fu Manchu, producer Harry Alan Towers and director Jesús Franco wanted to make a film more aimed at an adult audience. Following Franco's desire to make an erotic film, Towers began writing a script based on Justine ou les malheurs de la vertu. The film had a budget that was less than one million dollars but was still Franco's highest budget film at the time.
Rosemary Dexter was originally intended to portray Justine, but only appears briefly in the role of Claudine. Power's role in the film was forced on Franco by a Hollywood financer, which angered Franco as he felt that Power lacked the acting experience and sensuality that the role required. Franco altered the story to fit Power which diluted the essence of Sade's original story.
Cast
Klaus Kinski as Marquis De Sade
Romina Power as Justine
Maria Rohm as Juliette
Rosemary Dexter as Claudine
Akim Tamiroff as Du Harpin
Horst Frank as Marquis de Bressac
Sylva Koscina as Marquise de Bressac
Mercedes McCambridge as Madame Dusbois
Carmen de Lirio as Madame de Buisson
José Manuel Martín as Victor
Harald Leipnitz as Raymond
Jack Palance as Antonin
Rosalba Neri as Florette
Release
Marquis de Sade: Justine was released in Italy on April 3, 1969 and in West Germany on June 13, 1969. The film was heavily censored on its release with running times ranging from 120, 105, 93, and 90 minutes.
The film was released on DVD by Blue Underground on January 27, 2004. The DVD includes an interview with Jess Franco and Harry Alan Towers. It was released on a Region 2 DVD on January 27, 2003 by Anchor Bay Entertainment.
Reception
Robert Firsching for Allmovie gave the film two stars, referring to it as an "uneven adaptation of the Marquis de Sade's notorious Justine".
References
Marquis de Sade: Justine Wikipedia
(Text) CC BY-SA