6.6

/

10

Alchetron

Rate This





Director

Paul Bogart




Music director

Peter Matz




Duration




Language

English







Genre

Mystery, Crime, Drama




Screenplay

Stirling Silliphant




Country

United States







Release date

Germany: September 19, 1969 United States: October 22, 1969




Writer

Raymond Chandler (novel), Stirling Silliphant (screenplay)




Cast

James Garner

(Philip Marlowe),

Gayle Hunnicutt

(Mavis Wald),

Carroll O'Connor

(Lt. Christy French),

Rita Moreno

(Dolores Gonzáles),

Sharon Farrell

(Orfamay Quest),

William Daniels

(Mr. Cromwell)


Similar movies

Blackhat

,

The Case of the Scorpion's Tail

,

Gone Baby Gone

,

Zodiac

,

Let's Be Cops

,

Se7en




Tagline

Marlowe is the Best Private Eye in the Business. Just Ask the People He Does Business With
Marlowe 1969 official trailer james garner bruce lee movie hd
Marlowe is a 1969 neo-noir film starring James Garner as Raymond Chandler's private detective Philip Marlowe. Directed by Paul Bogart, the film was written by Stirling Silliphant based on Chandler's 1949 novel The Little Sister.
Contents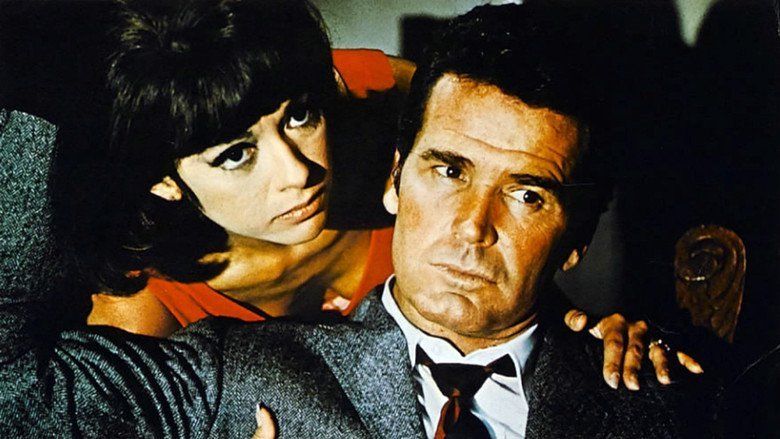 The supporting cast includes Bruce Lee, Gayle Hunnicutt, Rita Moreno, Sharon Farrell, Carroll O'Connor and Jackie Coogan.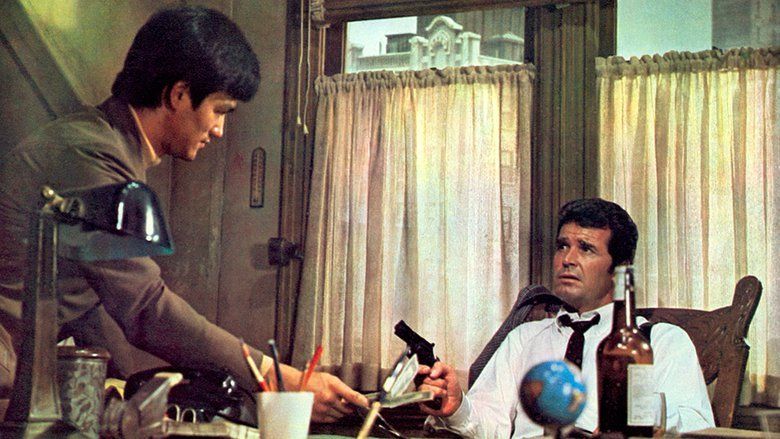 The film foreshadowed James Garner's second Los Angeles P.I. character Jim Rockford in The Rockford Files. Rita Moreno would also go on to co-star as a recurring character in the series.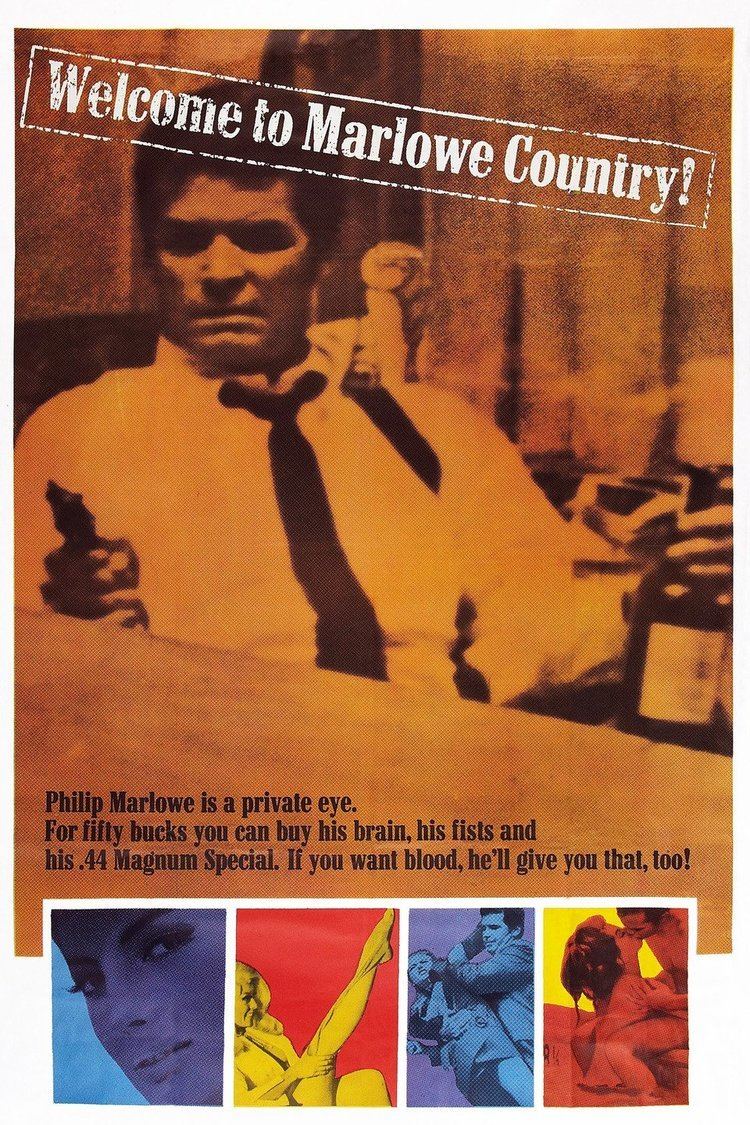 Many of the wisecracking Marlowe lines incorporated by Silliphant for this movie were taken directly from Chandler's novel. Silliphant is best known for his Academy Award-winning screenplay for In the Heat of the Night (1967) and creating the television series Route 66 and Naked City.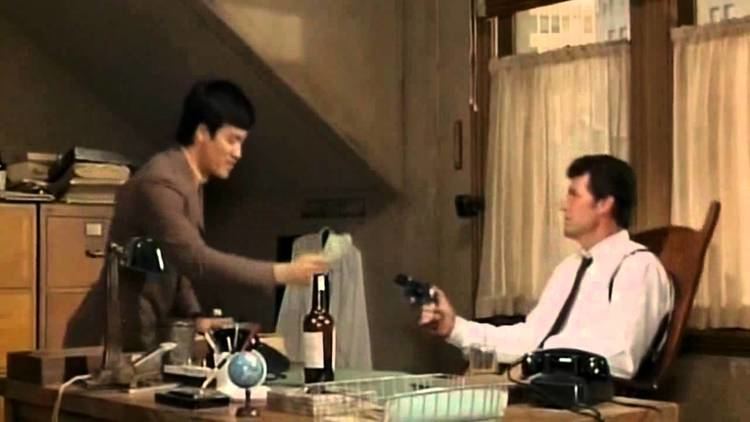 This movie introduced martial arts legend Bruce Lee to many American film viewers.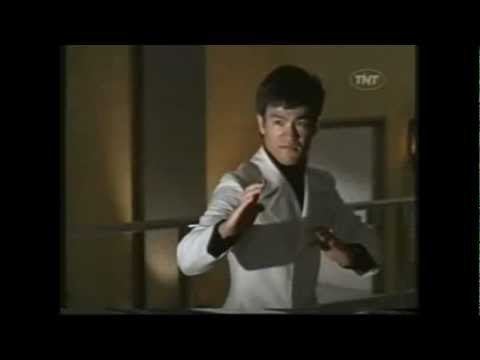 The film's title song "Little Sister" (named after the novel from which the film is derived) is provided by the group Orpheus.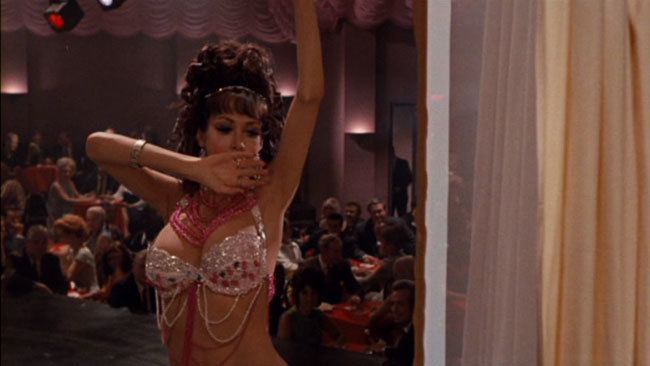 Plot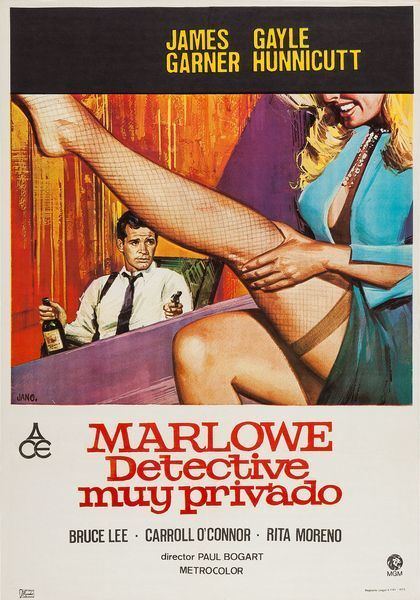 Los Angeles private eye Philip Marlowe is hired by a Kansas woman named Orfamay Quest, who desperately wants him to find her brother Orrin. As Marlowe follows Orrin's trail to a hotel, he meets the manager, Hayden Glossen, and a guest named Grant W. Hicks, who deny any knowledge of Orrin's whereabouts. After Marlowe has investigated Orrin's former hotel room, he finds Glossen murdered with an ice pick and a page missing from the register book. Soon afterwards, Marlowe receives a call from Hicks, who nervously implores him to hold onto something for a day. When Marlowe arrives at his location, he finds Hicks with an ice pick buried in his neck, and a masked woman who manages to escape; Hicks is also revealed to be a former mob runner. After these events, Marlowe begins to suspect that there is more to this case than a mere missing person.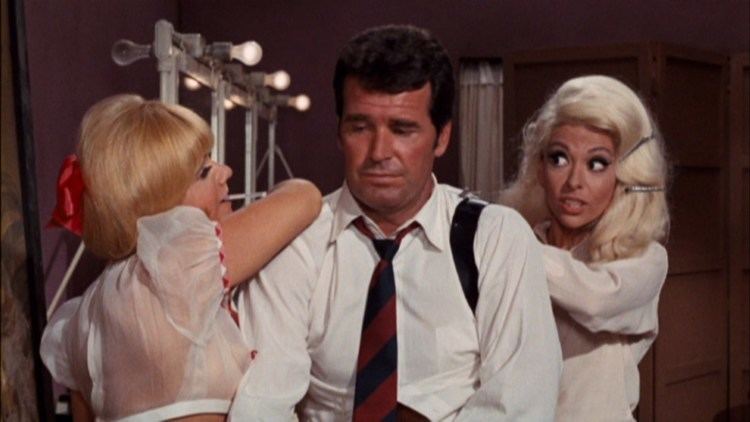 Marlowe traces the few clues he could find to a movie star, Mavis Wald, and her friend, exotic dancer Dolores ("with an O") Gonzales. He accuses Wald of murdering Hicks because he blackmailed her with a set of photographs showing her in the midst of a rendezvous with mobster boss Sonny Steelgrave. Steelgrave sends Kung Fu expert Winslow Wong to warn Marlowe off the case, while Police Lieutenant French also cautions the detective to stay out of the police's way. When Marlowe refuses to relent and even provokes Steelgrave by taking his girlfriend to the mobster's restaurant, Steelgrave instructs Wong to either coerce him into giving up for one last time, or else kill him. Luring Wong to the edge of the restaurant's roof, Marlowe taunts him into attempting to jump-kick him, thus causing Wong to accidentally leap off the building to his death.
Marlowe visits Wald's advertisement agent Crowell and, after much persuasion, gains his cooperation. With Crowell's backing, Marlowe manages to get Wald to reveal that neither she nor Sonny were responsible for Hick's murder, suggesting a third party behind the blackmailing, but she refuses to tell him more details. Then he backtracks Orrin's trail to child psychologist Dr. Vincent Lagardie, who denies any knowledge of him. However, as Marlowe begins to confront him with his suspicions that he, Orrin and the murder victims are the perpetrators in the blackmail case, Lagardie knocks him out with a drugged cigarette and flees.
When Marlowe comes around during the night and searches the clinic, he stumbles upon a mortally wounded Orrin attacking him with an ice pick and a picture, showing him that Wald, Orrin and Orfamay are actually siblings and that he was the blackmailer and murderer, though in league with another party. After returning to his office and destroying the pictures and their negatives, he gets a surprise visit from Dolores, who takes him to Steelgrave's mansion, where he finds Steelgrave dead and Wald next to him. He quickly finds, however, that Wald did not kill him but was lured into a trap; he therefore sets up things to make them look as if Steelgrave committed suicide, in order to protect Wald's reputation. A subsequent harsh reunion between Wald and Orfamay reveals that Orfamay knew about Orrin's scheme and wanted to stop him for his own safety – including hiring Marlowe to find him – but she didn't commit any of the murders.
With Wald's secret safe, Marlowe meets Dolores at the club where she is working. Having pieced all the clues together, he confronts her with his knowledge that she was Orrin's organizer and partner in crime because she was in love with Steelgrave and wanted to force Wald away from him. Hicks and Glossen were murdered by Orrin because Hicks wanted to take over the scheme for his own profit, while the drug-addicted Glossen would have made a dangerous witness. Dolores confesses but remains defiant; but in the midst of her performance she is shot by Lagardie, who then kills himself. Just before the police arrives, Marlowe quietly leaves and drives away into the night.
Cast
James Garner as Philip Marlowe
Gayle Hunnicutt as Mavis Wald
Carroll O'Connor as Lt. Christy French
Rita Moreno as Dolores Gonzáles
Sharon Farrell as Orfamay Quest
William Daniels as Mr. Crowell
H.M. Wynant as Sonny Steelgrave
Jackie Coogan as Grant W. Hicks
Kenneth Tobey as Sgt. Fred Beifus
Bruce Lee as Winslow Wong
Christopher Cary as Chuck
George Tyne as Oliver Hady
Corinne Camacho as Julie
Paul Stevens as Dr. Vincent Lagardie
Roger Newman as Orrin Quest
Anna Lee Carroll as Mona
Read Morgan as Gumpshaw
Critical reception
The staff at Variety magazine gave the film a mixed review and wrote,
Raymond Chandler's private eye character, Philip Marlowe, is in need of better handling if he is to survive as a screen hero. Marlowe is a plodding, unsure piece of so-called sleuthing in which James Garner can never make up his mind whether to play it for comedy or hardboil. Stirling Silliphant's adaptation of The Little Sister comes out on the confused side, with too much unexplained action...Garner walks through the picture mostly with knotted brow, but Gayle Hunnicutt as the actress is nice to look at toward the end. Rita Moreno as a strip dancer delivers soundly, but a peeler does not a picture make.
Critic Roger Ebert criticized parts of the film in his review, writing,
But [Chandler's] books depend mostly on the texture and style of life in Los Angeles, and on the cynical intelligence of Philip Marlowe. That's probably why Marlowe, the latest movie to be based on a Chandler book, is not very satisfactory. Even though director Paul Bogart shot on location, he has not quite captured the gritty quality of Chandler's LA. And James Garner, the latest Marlowe (after Robert Montgomery, Dick Powell and Humphrey Bogart), is a little too inclined to play for light, wry, James Bond-style laughs...detective movies have got to function at the level of plot, somehow, unless they star Bogart and are written by William Faulkner and just brazen their way through. Marlowe isn't brazen enough. Somewhere about the time when the Chinese martial arts expert wrecks his office (in a very funny scene), we realize Marlowe has lost track of the plot, too.
References
Marlowe (film) Wikipedia
(Text) CC BY-SA
Marlowe (1969 film) IMDb
Marlowe (1969 film) Rotten Tomatoes
Marlowe (1969 film) Roger Ebert
Marlowe (film) themoviedb.org