Occupation

Actress




Years active

1961–2008





Name

Marla Adams




Role

television actress





Born

August 28, 1938 (age 85) (

1938-08-28

) Ocean City, New Jersey, U.S.


Movies and TV shows

Gotcha!, The President's Man, The Secret Storm, Splendor in the Grass, Generations


Similar People

Jada Rowland, Joanna Roos, Michael Preece, Martine Bartlett, Eric Norris
Marla Adams and Beth Maitland Interview - Y&R 45th Anniversary Celebration
Marla Adams (born August 28, 1938; Ocean City, New Jersey) is an American television actress, best known for her roles as Belle Clemens on The Secret Storm, from 1968 to 1974, and as Dina Abbott Mergeron on The Young and the Restless. As Belle Clemens, she was the show's reigning villainess for the last years of its run, stopping at almost nothing to destroy the life of the show's leading heroine, Amy Ames. Like Vicky and Dorian later on One Life to Live, the two rivals were at one time related through marriage. As Dina Abbott on The Young and the Restless from 1983 to 1986, in 1991 and again in 1996, she caused major disruptions in the lives of her three children and ex-husband John Abbott and his wife Jill. She reprised her role as Dina for three episodes on The Young and the Restless in 2008 when Katharine Chancellor was presumed dead. In May 2017, Adams returned to The Young and the Restless.
Contents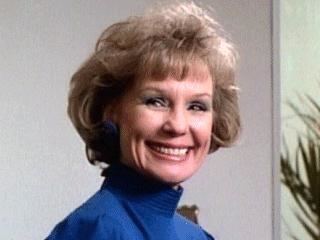 Right before joining The Young and the Restless, she stepped into the role of the scheming Myrna Clegg, on the defunct daytime drama Capitol after the departure of actress Carolyn Jones who had left for health reasons, prior to Marj Dusay, who remained until the end of the show's run. As Helen Mullin on Generations, she was involved in a storyline involving racism, although it was her character's husband, Charles, who was the racist even though he was revealed to have a black mistress. She was the third actress to play Beth Logan, Brooke (Katherine Kelly Lang), Donna (Carrie Mitchum, now Jennifer Gareis), and Katie's (Nancy Sloan, now Heather Tom) mother on The Bold and the Beautiful (1991). In 1999, she appeared on Days of Our Lives as snooty Dr. Claire McIntyre.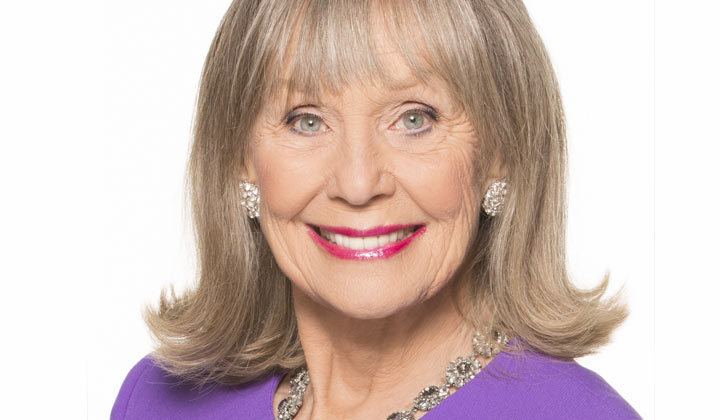 Adams appeared on Broadway in the 1958 production of "The Visit" at the Morosco Theatre with Alfred Lunt and Lynn Fontanne.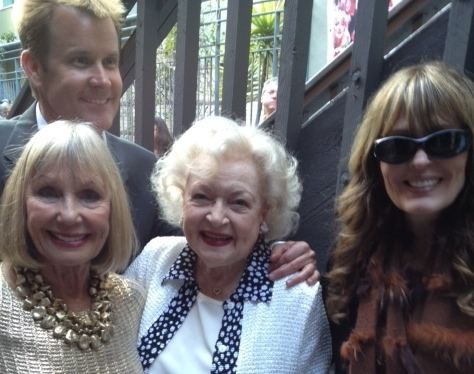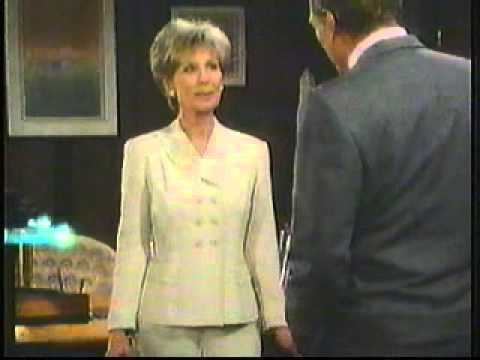 Filmography
Actress
1983
The Young and the Restless (TV Series)
as
Dina Mergeron / Dina Abbott Mergeron / Dina Abbott
- Kristoff St. John Tribute (2019) - Dina Mergeron
2019
Beneath the Leaves
as
Nadine
2000
Walker, Texas Ranger (TV Series)
as
Betsy Harper
- The Final Showdown: Part 2 (2001) - Betsy Harper
- The Final Showdown: Part 1 (2001) - Betsy Harper
- A Matter of Principle (2000) - Betsy Harper
2000
The President's Man (TV Movie)
as
First Lady Mathews
1999
Time of Your Life (TV Series)
as
Lauren
- The Time She Got Mobbed (1999) - Lauren
1999
Days of Our Lives (TV Series)
as
Claire McIntyre
1998
The Tony Danza Show (TV Series)
as
Mrs. Paxton
- Vision Quest (1998) - Mrs. Paxton
1997
Nash Bridges (TV Series)
as
Mrs. Van Pelt
- Gun Play (1997) - Mrs. Van Pelt
1997
In the House (TV Series)
as
Mrs. Tuckman
- You're the One (1997) - Mrs. Tuckman
1994
Columbo (TV Series)
as
Sheila Byrnes
- Undercover (1994) - Sheila Byrnes
1994
The Good Life (TV Series)
as
Kate Donnetti
- The Statue (1994) - Kate Donnetti
1992
Sisters (TV Series)
as
Madeline Brady
- The Best Seats in the House (1992) - Madeline Brady
1992
Baywatch (TV Series)
as
Trish McClain
- Game of Chance (1992) - Trish McClain
1991
Marilyn and Me (TV Movie)
as
Gladys Baker
1991
White Hot: The Mysterious Murder of Thelma Todd (TV Movie)
as
Mrs. Ford
1991
The Golden Girls (TV Series)
as
Woman #1
- Witness (1991) - Woman #1
1991
Perfect Strangers (TV Series)
as
Mrs. Catherine Lyons
- Speak, Memory (1991) - Mrs. Catherine Lyons
1990
The Bold and the Beautiful (TV Series)
as
Beth Logan
- Episode #1.950 (1991) - Beth Logan
- Episode #1.943 (1990) - Beth Logan
- Episode #1.937 (1990) - Beth Logan
- Episode #1.932 (1990) - Beth Logan
- Episode #1.931 (1990) - Beth Logan
- Episode #1.930 (1990) - Beth Logan
1989
Generations (TV Series)
as
Helen Mullin
1990
The New Adam-12 (TV Series)
as
Carol Miller
- Neighbors (1990) - Carol Miller
1989
Empty Nest (TV Series)
as
Elna
- Man of the Year (1989) - Elna
1988
Maybe Baby (TV Movie)
as
Shirley
1988
Beauty and the Beast (TV Series)
as
Helen Thompson
- Down to a Sunless Sea (1988) - Helen Thompson
1988
Matlock (TV Series)
as
Roselle
- The Hucksters (1988) - Roselle
1987
Who's the Boss? (TV Series)
as
Connie
- A Farewell to Nick (1987) - Connie
1987
Hill Street Blues (TV Series)
as
Mrs. Fein
- She's So Fein (1987) - Mrs. Fein
1984
Concrete Beat (TV Movie)
1983
Trauma Center (TV Series)
as
Dr. Chas Sternhause's Secretary
- Breakthrough (1983) - Dr. Chas Sternhause's Secretary
1983
Bring 'Em Back Alive (TV Series)
as
Martha Nielsen
- Storm Warning (1983) - Martha Nielsen
1983
Happy Days (TV Series)
as
Millicent 'Milly' Pfister
- Hello, Pfisters (1983) - Millicent 'Milly' Pfister
1982
Filthy Rich (TV Series)
as
Muffy Newkirk
- Take This Job and Love It: Part 2 (1982) - Muffy Newkirk
1982
Archie Bunker's Place (TV Series)
as
Ann Marlowe
- Archie's Night Out (1982) - Ann Marlowe
1982
Capitol (TV Series)
as
Myrna Clegg #2 (1983)
1981
Hart to Hart (TV Series)
as
Evelyn Carney
- What Becomes a Murder Most? (1981) - Evelyn Carney
1979
Carter Country (TV Series)
as
Florabelle
- Teddy's Folly (1979) - Florabelle
1974
Barnaby Jones (TV Series)
as
Eleanor Raymond / Sandra Lassiter / Audrey Meyer
- Academy of Evil (1978) - Eleanor Raymond
- The Deadly Charade (1977) - Sandra Lassiter
- Conspiracy of Terror (1974) - Audrey Meyer
1978
The Love Boat (TV Series)
as
Arlene Simpson / Glenda Fairbanks
- Rocky/Julie's Dilemma/Who's Who? (1978) - Arlene Simpson
- A Selfless Love/The Nubile Nurse/Parents Know Best (1978) - Glenda Fairbanks
1975
Emergency! (TV Series)
as
Mrs. Anderson / Soap Opera Patient / Rita Hudson
- Survival on Charter #220 (1978) - Mrs. Anderson
- The Nuisance (1976) - Soap Opera Patient (uncredited)
- One of Those Days (1975) - Rita Hudson
1977
The Streets of San Francisco (TV Series)
as
Cecilia Roman
- Breakup (1977) - Cecilia Roman
1977
Kingston: Confidential (TV Series)
as
Lila Perry
- Eight Columns Across the Top (1977) - Lila Perry
1977
Phyllis (TV Series)
as
Mrs. Snyder
- A Baby Makes Six (1977) - Mrs. Snyder
1976
Delvecchio (TV Series)
as
Mrs. Fred Nailor
- Wax Job (1976) - Mrs. Fred Nailor
1976
Special Delivery
as
Mrs. Hubert Zane
1974
Marcus Welby, M.D. (TV Series)
as
Olivia Randall / Marian Blakely
- Prisoner of the Island Cell: Part 2 (1976) - Olivia Randall
- Prisoner of the Island Cell: Part 1 (1976) - Olivia Randall
- The Outrage (1974) - Marian Blakely
1975
Mobile One (TV Series)
- Murder at Fourteen (1975)
1975
Starsky and Hutch (TV Series)
as
Sheila
- Captain Dobey, You're Dead ! (1975) - Sheila
1975
Adam-12 (TV Series)
as
Mildred Bell
- Dana Hall (1975) - Mildred Bell
1975
The Secret Night Caller (TV Movie)
as
Ruth (uncredited)
1974
Harry O (TV Series)
as
Janet Rankin
- Shadows at Noon (1974) - Janet Rankin
1973
The New Dick Van Dyke Show (TV Series)
as
Gloria / Brenda
- What Your Best Friend Doesn't Know (1973) - Gloria / Brenda
1968
The Secret Storm (TV Series)
as
Belle Clemens Britton Kincaid
- Episode dated 25 September 1973 (1973) - Belle Clemens Britton Kincaid
- Episode #1.4985 (1973) - Belle Clemens Britton Kincaid
- Episode #1.4444 (1971) - Belle Clemens Britton Kincaid
- Episode #1.4439 (1971) - Belle Clemens Britton Kincaid
- Episode dated 25 October 1968 (1968) - Belle Clemens Britton Kincaid
1963
General Hospital (TV Series)
as
Mildred Deal
1961
Splendor in the Grass
as
June
Self
2021
Hollywood and Beyond with Steven Brittingham (Podcast Series)
as
Self - Guest
- Marla Adams Interview (Y&R): Career Memories (2021) - Self - Guest
2018
Soap Central (TV Series)
as
Self - Interviewee
- Daytime Emmys Red Carpet 2018 (2018) - Self - Interviewee
2018
Home & Family (TV Series)
as
Self
- Cast of "The Young & The Restless"/T.C. Stallings/Chloe Temtchine (2018) - Self
1984
Tattletales (TV Series)
as
Self
- Episode dated 1 June 1984 (1984) - Self
Archive Footage
2020
The Young and the Restless (TV Series)
as
Dina Abbott Mergeron / Dina Abbott / Dina Mergeron
- Episode #1.12386 (2022) - Dina Abbott
- Episode #1.12017 (2020) - Dina Abbott Mergeron
- Episode #1.12014 (2020) - Dina Abbott Mergeron
- Episode #1.12000 (2020) - Dina Abbott Mergeron
- Episode dated 10 August 2020 (2020) - Dina Mergeron
2020
The Hollywood Moment at Home Edition (TV Series)
as
Self
- S1.E6 BJ Korros/Melody Thomas Scott (2020) - Self
1971
The Dick Cavett Show (TV Series)
as
June from film SPLENDOR IN THE GRASS
- Episode dated 1 November 1971 (1971) - June from film SPLENDOR IN THE GRASS
References
Marla Adams Wikipedia
(Text) CC BY-SA