Name

Mark Staniszewski







Professor mark staniszewski mark stan teaching some uchi mata counters
Mark Staniszewski; also known as Mark Stan and "Judo-Mark" (born August 1973) is an American born martial artist who is considered one of the most experienced grapplers in America. He is the first athlete to win Pan American Championships in both Brazilian Jiu-Jitsu and Judo; and he is a Martial Arts Hall of Fame inductee.
Contents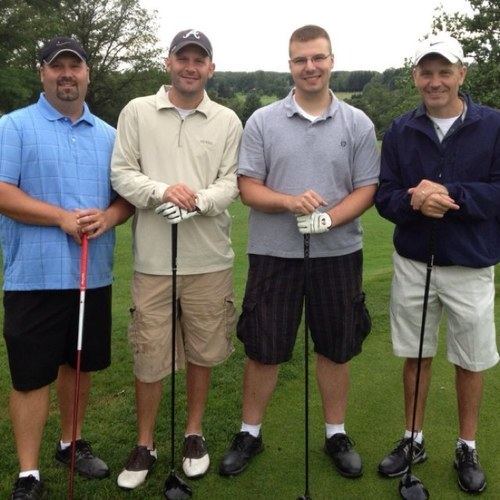 Nyfc4 mark staniszewski vs steve quinn bout 14
Biography
Staniszewski was born August 19, 1973 in Brooklyn, New York to parents Thaddeus and Joan Staniszewski. He moved at an early age to East Meadow on Long Island, where he was raised alongside his siblings Michael and Jan. Staniszewski was first introduced into the martial arts at the age of 5, studying various styles of karate; and Tae Kwon Do under 1988 Olympic coach Yeon Hee Park. Staniszewski began his grappling career wrestling in Junior High School, going undefeated while in middle school. An All-County wrestler at East Meadow High School, Staniszewski was named co-team captain by Hall of Fame Coach John Hamilton. In addition to wrestling, Staniszewski played varsity football and track and field for the East Meadow High School Jets. Staniszewski went on to wrestle at Cortland State under Olympic alternate Gene Neiman, earning a starting position as a freshman on the dual-meet national team. Staniszewski's wrestling career was cut short due to two separate season ending knee injuries sustained during matches. After surgeries and rehabilitation, Staniszewski returned to competitive sports by securing a starting position as "left prop" for an all-English rugby team while studying abroad at the University of North London, England. There, he was introduced to the sport of judo by one of his teammates. He graduated with a degree in Sociology as a member of the Alpha Kappa Delta national honor society. After college, Staniszewski continued practicing judo and in 1996, he began training Brazilian Jiu-Jitsu in the garage of childhood friend and former UFC champion Matt Serra. Finding them to be the perfect complement, Staniszewski trained and competed in both disciplines for over two decades. In 2011, he returned to competitive wrestling earning a bronze medal in Greco Roman at the Police and Fire World Championships; and in 2012, he took gold at the Wrestling Under the Lights tournament amongst a pool of heavyweight wrestlers almost half his age. His innovative and unique grappling style has earned him State, National and World Championship accolades. He is widely regarded as one of the most experienced grapplers in America.
Personal life
Tragedy struck in February 2013, when Staniszewski's 14 month old son Jake was diagnosed with a rare pediatric cancer (Stage 4 Alveolar Rhabdomyosarcoma). The judo, Brazilian Jiu-Jitsu and wrestling communities rallied around the Staniszewski family to lend their support. A series of seminars and events were conducted by elite athletes Joe D"Arce, Alex and Christopher Vamos, Matt Serra, Eddie "The Truck" Gordan, Steven Sciandra, Joe Scarola, Nick Kossor, Tony Sangimino, Brad Bolen, Hannah Martin, Mansher Khera and many more came out to support their friend and colleague. The Staniszewski's fight for Jake took them from the United States to Germany in search of a novel and experimental treatment plan. During this plight, Staniszewski received news of his younger brother Michael's unexpected passing due to a sudden illness. Sadly, on August 4, 2014, less than nine months after his brother's death, Staniszewski's son Jake (age 2), lost his battle with cancer., Jake's Story
The Comeback
Staniszewski returned to teaching martial arts in 2015 and founded the "Team Believe" martial arts academies in his son Jake's name. The Long Island-based schools offer free lifetime classes to any child with cancer or any parents/siblings of a child battling cancer.
Staniszewski also returned to competition in 2015, entering the Police and Fire World Championships. With over 12,000 athletes from 70 different countries, Staniszewski won silver medals in both Judo (IJF rules) and Submission Grappling (IBJJF rules). In Judo, Staniszewski lost a close opening match to defending world champion Askar Zhandarov of Kazakhstan. Staniszewski went on to win his next three matches and defeated David Alexander of Great Britain to earn the silver. In Submission Grappling, Staniszewski avenged his earlier loss to Askar Zhandarov by upsetting the multiple time world champion in a close opening match. Staniszewski (6'0",225-lbs) made it to the finals against 6'5", 301-lb Brazilian Jiu-Jitsu black belt Eric Eads. Staniszewski lost to Eads by a two-point decision in the heavyweight match of the tournament.,.
Judo Rank
Rank: Yodan (Black Belt 4th degree) under USJF, Kodokan, USA Judo and IJF. .
Brazilian Jiu-Jitsu Rank
Rank: IBJJF Black Belt (2nd Degree) under 8th Degree Coral Belt Joe Moreira and 9th Degree Red Belt Grandmaster Francisco Mansor.
Notable Accomplishments
International medalist in Judo, BJJ, Submission Grappling and Greco Roman Wrestling.
Ranked on USA Judo's elite top ten point list in 2009 and 2010.
Martial Arts Hall of Fame (Most Outstanding Competitor).
Defeated Nolan Dutcher by points to win the 2004 North American Grappling Championship (Absolute Division).
Defeated Damion Waltermeyer by submission in the finals 2009 NAGA World Championship (Black Belt Division).
Defeated #1 ranked Adam Sawyer twice in one day at the 2008 North American Grappling Championship (Expert Division); by Ezekiel choke and collar choke.
Defeated top 10 ranked USA Judo heavyweight Darryl Sexton by drop seoi-nage to place 3rd at the 2009 Nationals and World Team Trials.
First athlete to win Pan American Championships in both Judo and Brazilian Jiu-Jitsu.
Captain of Team USA at the 2009 World Judo Masters Championships. Led the US to a bronze medal (tied with Russia).
The only US athlete to medal in both the Elite and Masters divisions at the 2009 USA Judo Nationals and World Team Trials.
Gold medalist in both the Elite and Masters divisions at the 2009 East Coast Championships.
USA Judo's Most Outstanding Masters Athlete for 2010.
Most notable technique: sode guruma jime (Ezekiel choke). In 2009, Staniszewski used an ezekiel to defeat Jim Hannan in the finals of the Pan Jiu-Jitsu Championships; he defeated then undefeated submission grappler Steve Quinn in a charity Heavyweight Championship bout at Fight Club #4; and he defeated Nicholas Gohn by Ezekiel to advance to the medal round at the 2009 USA Judo National Championships and World Team Trials. In 2012, he defeated USA Judo's Ethan Stanley by sode guruma jime at the International Starrett Cup.
On Oct. 2, 2009, Staniszewski competed in a charity main event against undefeated 300 lb (140 kg) fighter Steve Quinn. Staniszewski won by submission and raised thousands of dollars for martial arts based charities including: The Blind Judo Foundation, Rusty Kanokogi Memorial Fund, Jeff R. Lorio Memorial Scholarship Fund.
References
Mark Staniszewski Wikipedia
(Text) CC BY-SA