Mark S. Allen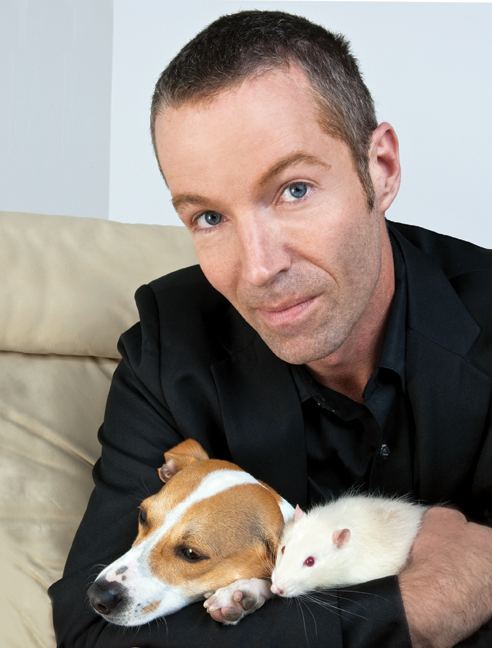 Mark S Allen is a four time Emmy Award winning television producer and host and is a writer/producer of the film APParition starring Mena Suvari (American Beauty, American Horror Story) and Kevin Pollak (Usual Suspects, A Few Good Men). He is part of the revolutionary digital first tv morning show MORNING BLEND on ABC10 and host at NOW100.5. He is also executive producer/host of the Emmy Award winning syndicated movie show EXTRA BUTTER TV. His career started at ABC10, hosting the National show SCRATCH with Lisa Ling. He went on to win three Emmy Awards and was host of his own show for two years on Comedy Central. His movie show airs in 27 countries and 168 million homes worldwide both on AFN and TEGNA owned ABC station. His segment on the YouTube channel SMOSH has 38 million views and growing. He's logged over 25,000 hours of live local television as well as visiting the sets of countless blockbusters all over the World. He has been Mark Zuckerberg's guest at the Facebook campus on numerous occasions to host celebrity movie screening Q&As and has done the same for two California governors. He has a Guinness World Record for jalapeño pepper eating, and the local record for most bones broken on local TV; in fact, he defied recent great white shark attacks in the San Francisco Bay by swimming all the way from the Bay Bridge to the Golden Gate Bridge on live TV. His book "100 THINGS TO DO IN SACRAMENTO BEFORE YOU DIE" is in bookstores throughout California and is an Amazon certified #1 new release. Mark has returned to his TV home, ABC 10 and is a prominent part of the morning and evening shows. and graduated from Permian High School the school and era in which the New York Times best-selling book "Friday Night Lights" was written.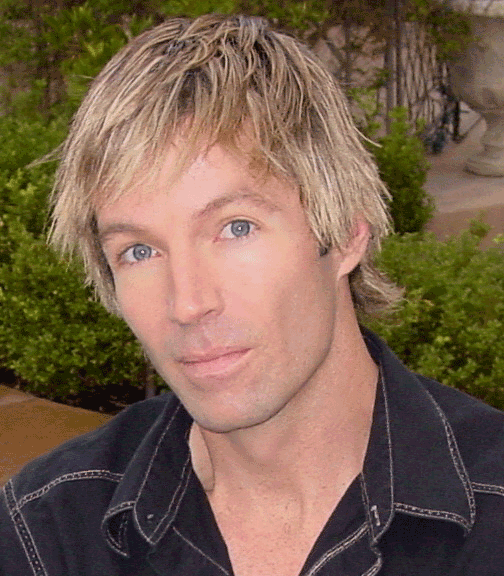 In 2017 he was awarded the CHILDREN'S MIRACLE NETWORK "Person Of The Year" award for his ongoing efforts to raise funds for children's hospitals.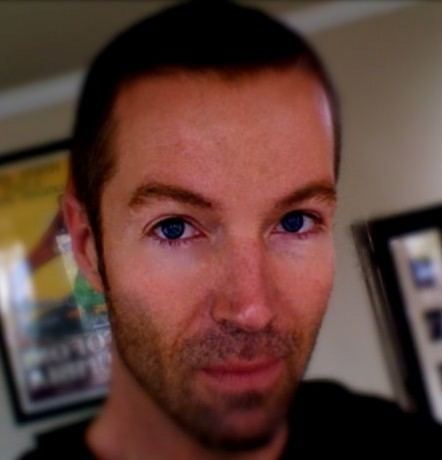 Allen has been quoted as saying he watched a lot of TV, mainly adult shows like The Tonight Show Starring Johnny Carson, The Bob Newhart Show and The Mary Tyler Moore Show. These shows later served as inspiration to him in his career.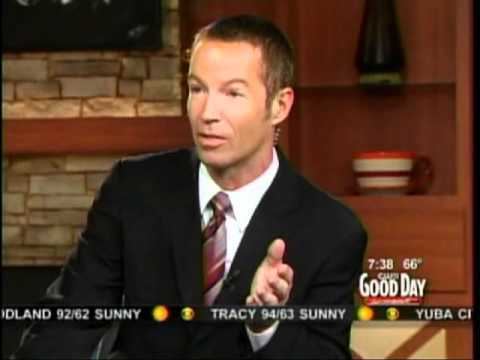 In college, he studied theater arts, transferring from Texas Wesleyan University to California State University, San Bernardino to UCLA and finally to Sacramento State University, where he finished his degree. All the while, he continued working radio jobs, hoping somehow to parlay that into television.
THE MORNING BLEND
Since 2016 He has been one of the cast members of THE MORNING BLEND on ABC10 (TEGNA)
EXTRA BUTTER TV
He's an executive producer and host of this Emmy Award winning celebrity interview show
Good Day Sacramento
1996-2016 Allen was the CBS affiliate's entertainment anchor, film critic, stuntman, and arts and entertainment host.
He has logged thousands of celebrity interviews and 25,000 hours of live tv.
Shark Swim on Good Day Sacramento
On October 30, 2015 Allen swam from the new bay bridge non stop to the Golden Gate Bridge on live TV, days after the first recorded shark attack in the history of the San Francisco Bay was recorded.
Mark at the Movies on the Reelz Channel (produced by CBS Television)
Mark at the Movies first aired locally, but then executives from Reelz network saw it and bought the rights to run it. It won two Emmys in 2010 and a third in 2011.
Critics' Choice Awards 2008 Red Carpet Pre Show
Mark S. Allen appeared as a co-host with Chris O'Donnell on the VH-1 Critics' Choice Awards 2008 Red Carpet Pre Show.
Independence Day: Resurgence
Allen is part of the cast of the movie Independence Day: Resurgence, which opened June 2016
Short Attention Span Theater
Allen replaced comedians Jon Stewart and Patty Rosborough as host of the Comedy Central network show called Short Attention Span Theater in 1993.
Marc Maron took the host position in the last season of SAST.
Scratch
Allen Co-hosted the show Scratch alongside another Sacramento native, Lisa Ling
In November 2006, and again in December 2015, Allen was arrested on suspicion of driving under the influence.
Allen got his broadcasting start as a radio personality, in Dallas, Sacramento (at KSFM FM-102), and Southern California.
Allen quickly became the standard for radio physical stunts and performed several annually (such as being buried under 18 tons of sand for a week, living atop a billboard, and on a man-made island, for 30 days each) in order to raise money and awareness.
He is currently the morning host of NOW100.5, doing the show from in studio, and remote studios built specifically to support his concurrent live morning TV shows, and production travel.
Living on a billboard for the Muscular Dystrophy Association:
In 1988, to raise awareness and funds for the Muscular Dystrophy Association, Allen agreed to live 24 hours a day, seven days a week on a billboard for a month. On the third night of the stunt Allen fell off the billboard breaking bones in both legs and feet while also suffering a concussion.
The day after he fell off the billboard, the local American River Fire Department rushed out and took him to the hospital. But after getting casts, he still insisted upon returning to the top to complete the fundraiser.