Pincus was named 2009 "CEO of the Year" at The Crunchies technology awards and a year later was named Founder of the Year at the 2010 ceremony. Zynga is considered to be the pioneer of the social gaming industry. Within four years after Pincus founded Zynga, the company had gone public with $1 billion in revenue.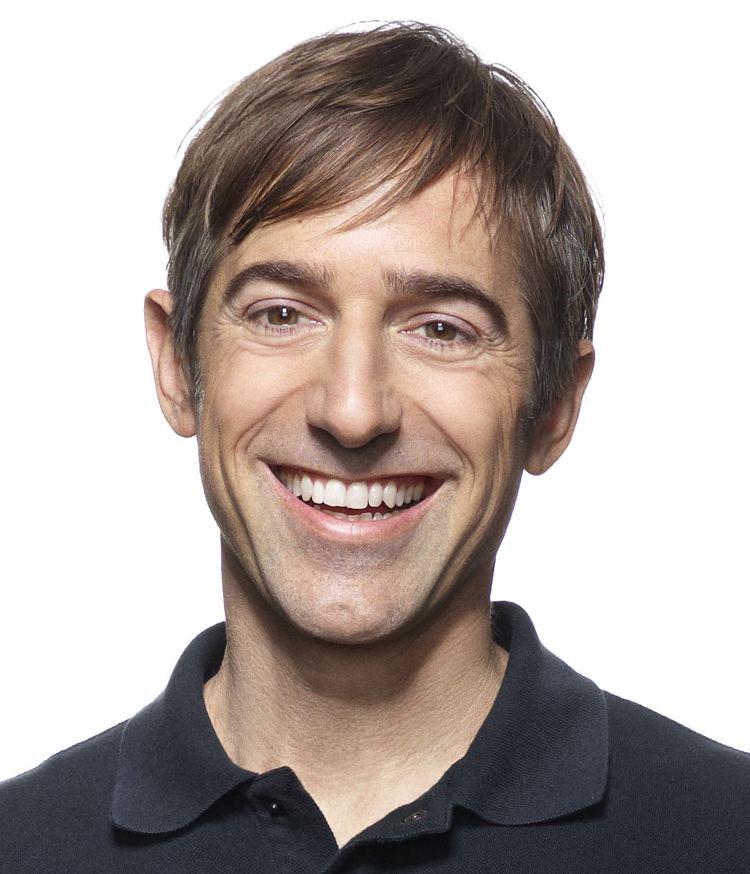 Pincus was born into a Jewish family in Chicago and raised in Chicago's Lincoln Park neighborhood. He is the son of Donna (née Forman) and Theodore Pincus. His father was a business columnist and public relations adviser to CEOs and politicians and his mother was an architect.
Pincus attended Francis W. Parker School from kindergarten through 12th grade and graduated in 1984. He holds a Bachelor of Science degree in Economics from the Wharton School of the University of Pennsylvania and an MBA from Harvard Business School. where he founded the Communications Club with Sherry Coutu.
Before he became an entrepreneur, Pincus worked in venture capital and financial services for six years. Pincus spent two years as a financial analyst for Lazard Freres & Co. after graduating from Wharton. After that time, he moved to Hong Kong, where he served as a Vice President for Asian Capital Partners for two years.
He returned to the United States in order to attend Harvard Business School (HBS) where he was a contemporary of Chris Hohn, Guy Spier and Chris Shumway. He graduated in 1993 and also spent a summer as an associate for Bain & Co. in 1992.
After Pincus graduated from Harvard Business School, he took a job as a manager of corporate development at Tele-Communications, Inc., which is now AT&T Cable. A year later, he joined Columbia Capital as Vice President, where he led investments in new media and software startups in Washington, D.C. for a year.
In 1995, Pincus launched his first startup, Freeloader, Inc., a web-based push technology service which was acquired seven months later by Individual, Inc., for $38 million.
He then started his second company, Support.com, in August 1997. As Chairman and CEO, Pincus built the company into a leading provider of service and support automation software. The company went public in July 2000. In 2002, the company changed its name from Support.com to SupportSoft, Inc.
In 2003, at age 37, Pincus founded his third startup, Tribe.net, an early social network. Tribe.net partnered with major local newspapers and was backed by Guy Spier, The Washington Post, Knight Ridder Digital, and Mayfield Fund. In 2007, Cisco Systems acquired the core technology assets of Tribe.net to develop a social networking platform for its digital media services group.
In 2003, Pincus and Reid Hoffman purchased the Six Degrees patent, a broad, sweeping patent that describes a social network service that is the heart of social networks from the extinct sixdegrees company for $700,000.
Pincus was a founding investor in Napster, Facebook, Friendster, and Twitter. In 2015, Pincus invested in the nootropics company Nootrobox.
Pincus co-founded his fourth company, Zynga Inc., alongside Justin Waldron, Eric Schiermeyer, Michael Luxton, and Steve Schoettler. in July 2007 and served as CEO until July 2013. Zynga develops social games played on various social networks including Facebook, as well as on mobile devices including the Android, iPhone and iPad. Zynga currently boasts 123 million monthly active users across its network of games, which include Bubble Safari, CastleVille, CityVille, CityVille 2, CoasterVille, ChefVille, Draw Something, FarmVille, FarmVille 2, Zynga Poker, Mafia Wars, Empires & Allies, Words with Friends, Hanging with Friends and Scramble with Friends. In addition to making its own games, Zynga has created a network that allows third-party developers to become part of the Zynga network. Zynga claims to be the largest social game network on the web.
In a video posted on November 9, 2009, Pincus said, "I did every horrible thing in the book, too, just to get revenues right away. I mean we gave our users poker chips if they downloaded this Zwinky toolbar which was like, I don't know, I downloaded it once and couldn't get rid of it,". Pincus noted that after offering the Zwinky toolbar, he and his team decided to remove it because it was a "painful experience."
In October 2009, Pincus started Zynga.org, which is "committed to transforming the world through virtual social goods". Zynga.org has since raised more than $15 million for several international nonprofits by occasionally selling virtual goods for charitable causes.
In 2010, some criticized Zynga.org for keeping up to 50 percent of the donations it collected for Haiti earthquake relief. The criticisms were based on a Brazilian magazine article but were widely reported over social media and the blogosphere. Follow-up articles reported that Zynga.org had in fact confused its users about its actual donations to Haiti relief efforts .
On March 11, 2011, Zynga announced that 100 percent of the proceeds from the purchase of virtual goods from more than seven of its games would go toward Japan's Save the Children Earthquake Emergency Fund. During the 2012 holiday season, Zynga.org partnered with Toys for Tots in its largest charitable campaign not related to disaster relief. The campaign raised $745,000, with 100 percent of the purchase price of certain virtual goods going to Toys for Tots.
On July 1, 2013, it was confirmed that Don Mattrick, the former president of Interactive Entertainment Business at Microsoft, was to succeed Pincus as CEO. Pincus also stepped down from his role as chief product officer to focus on his role as chairman of the board, the company announced in April 2014.
Pincus returned to the role of CEO of Zynga in April of 2015. On March 7, 2016, Pincus stepped down as CEO, but continued his association with Zynga as Chairman of the Board with Frank Gibeau in the role of CEO.
Pincus has lived in several cities across the U.S., including Philadelphia, Boston, Washington, D.C. and Denver.
In 2008, Pincus married Alison Gelb. Gelb Pincus went on to found One Kings Lane, a furniture and home accessories sales website that was sold to Bed Bath & Beyond in 2016. The couple had three children, twin girls and a boy, and lived in the Pacific Heights neighborhood of San Francisco. In March 2017, Gelb Pincus filed for divorce citing "irreconcilable differences", and challenged the validity of their prenuptial agreement.