Mark Taylor





University of Oxford






Economics, Business Economics, Business Economics Mark Tayl, Economics: South African E, Economics: Special Edition wi




Lucio Sarno, Ronald MacDonald, Greg Mankiw, Ashoka Mody, Keith Cuthbertson
Mark Peter Taylor FAcSS (born 17 May 1958) is the Dean of Olin Business School at Washington University in St. Louis with locations in St. Louis, Kansas City, Denver, Shanghai, and Mumbai. Previously he was the Dean of Warwick Business School (WBS) at the University of Warwick and an academic in the fields of International Finance and Economics; he is "one of the most cited researchers in finance and economics in the world, for his work on exchange rates and international financial markets." He has held a Professorship in International Finance at University of Warwick since 1999.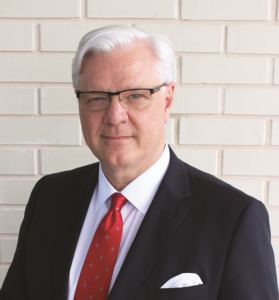 He completed his undergraduate degree in Philosophy, Politics and Economics (PPE) at the University of Oxford and holds MSc and PhD degrees in economics and finance from London University, as well as an MBA and an MA in English literature which explored the lesser performed Shakespeare play King John. His affinity with Shakespeare has led to him instigating the Teaching Shakespeare project with the Royal Shakespeare Company in Stratford, which sees WBS "diversifying, being entrepreneurial and tapping into its creativity all at the same time" by using its 25 years' experience with the Warwick MBA by distance learning to help the RSC coach teachers around the world to use active approaches in the classroom.
Previously a Fellow of University College, University of Oxford, he has also held professorships at Cass Business School, London and at Liverpool University and has been a visiting professor at the Stern School of Business, New York University, at the University of Bordeaux and at the University of Aix-Marseille. He was also a Senior Economist at the International Monetary Fund, Washington DC for five years and an Economist at the Bank of England and began his career as a foreign exchange trader in the City of London. From 2006 until taking up his present appointment in 2010, he worked as a Managing Director at BlackRock, the world's largest asset manager, where he led the European arm of a large global macro investment fund.
Professor Taylor is a Fellow of the Royal Statistical Society (FRSS), an Academician of the Academy of Social Sciences (AcSS) and a Fellow of the Royal Society of the Arts (FRSA). He also acted as a Commissioner on the Warwick Commission on International Financial Reform.
He is the only professor at a British business school to be listed as a Highly Cited ISI Researcher.
On 20 July 2012, Professor Taylor was awarded a higher doctorate, the degree of Doctor of Science (DSc), by the University of Warwick
Taylor is the editor-in-chief of both Applied Economics and its sister journal Applied Economics Letters. He is also the editor of the International Journal of Finance & Economics.
Mark P. Taylor Wikipedia