Name

Mark NeJame





Education

University of Florida






Profiles




Facebook
oh nancy grace fights with mark nejame casey anthony 11 07 08
Mark NeJame is an attorney, businessman, CNN analyst and philanthropist based in Orlando, Florida. He is the founder and senior partner of NeJame Law. Working as a criminal defense attorney, NeJame has been called the "Johnnie Cochran of Orlando" and has represented many high-profile clients, including Tiger Woods, U.S. Representative Alan Grayson, Texas EquuSearch in the Casey Anthony Case and boy band "guru" Lou Pearlman. NeJame has represented athletes, judges, law enforcement officers and business figures.
Contents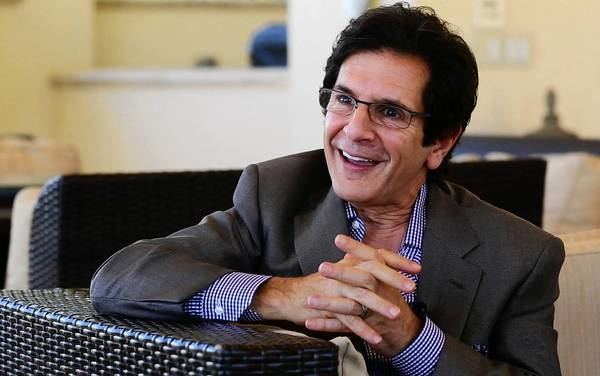 The Wall Street Journal reported that NeJame twice declined to represent George Zimmerman, the Sanford, Florida neighborhood watch volunteer accused of murder in connection with the death of Trayvon Martin. NeJame has provided national and international commentary and analysis of the Zimmerman trial. He has also provided broadcast commentary on many other legal issues and trials. During the Casey Anthony trial, he sparred with Nancy Grace on her CNN show.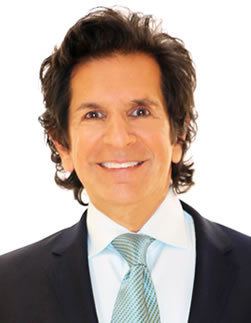 Casey anthony case orlando defense lawyer mark nejame on the today show
NeJame In The Media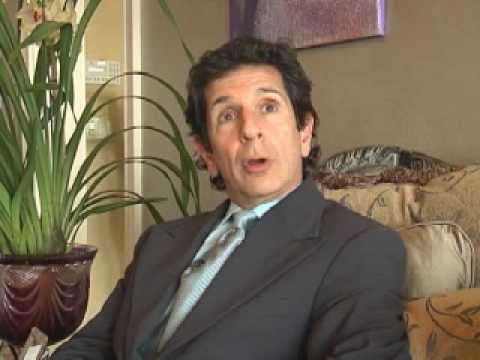 NeJame appears frequently on CNN and Headline News (HLN) as a legal analyst. NeJame was nominated for an Emmy as part of the WKMG-TV team that covered the Casey Anthony case. He has been quoted in the Washington Post, Wall Street Journal and the New York Times. NeJame has also appeared on The Today Show, Good Morning America, CBS Morning Show, The Situation Room With Wolf Blitzer, Anderson Cooper 360, Piers Morgan Tonight, The Canadian News Network (CBC), Nancy Grace, Dr. Phil, Dr. Drew On Call, MSNBC, FOX News, Joy Behar Show, Issues with Jane Velez-Mitchell, Geraldo Rivera at Large, Studio B with Shepard Smith, Inside Edition, Greta van Susteren, Court TV, TruTv, other television shows and a variety of ABC, NBC, CBS and Fox national and local news segments.
Business Activities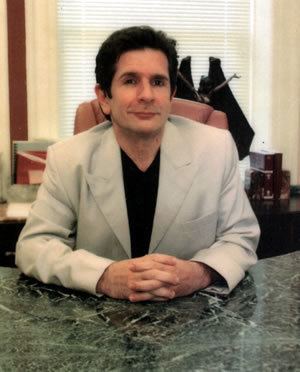 An entrepreneur, NeJame has interests in a variety of businesses. He was a longtime business partner of Howie Dorough (Howie D of the Backstreet Boys), owned several nightclubs and is a partner of Al Weiss, former president of Walt Disney Parks and Resorts.
High Profile Cases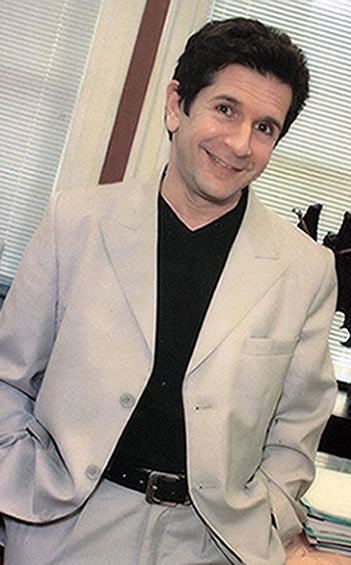 Mark NeJame won his first murder case in 1982 just two years after being admitted to the bar. He represented Priscilla Mae Young, accused of killing a teenaged neighbor. In his closing argument, the then-27-year-old NeJame showed the passionate style that became his trademark, first jumping up on a chair with a toy gun to demonstrate the trajectory of the fatal shot and then tossing dice against the judge's bench while challenging the jurors whether the defendant's fate was just a crapshoot. Young was found not guilty and, afterwards, members of the jury hugged her.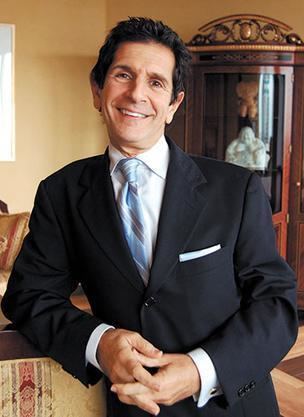 NeJame is known for winning large settlements for victims of police misconduct and in personal injury cases. These include an $880,000 award against a police officer who broke the neck of an 84-year-old veteran and an undisclosed 7-figure settlement for a gymnast paralyzed in a training accident. In 2012 NeJame filed suit against the Lake County (FL) Sheriff's office after deputies shot and killed a man in his home.
Congressman Alan Grayson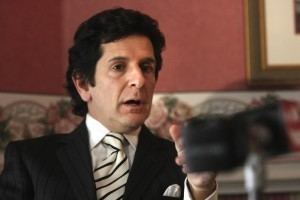 In March 2014, U.S. Representative Alan Grayson (D-Fla.) was accused of domestic battery by his estranged wife, with whom he was involved in a divorce proceeding. NeJame argued Grayson's wife had hit him with an "uppercut".
Lou Pearlman
Boy-band impresario Lou Pearlman turned the Backstreet Boys and 'N Sync into international platinum-selling acts. The first cousin of singer Art Garfunkel, Pearlman was charged with orchestrating frauds. NeJame Law did not represent Pearlman in his criminal trial, but did successfully settle several civil lawsuits against Pearlman and his businesses.
Charles Barkley
While in Orlando to play against the Orlando Magic in October 1996, NBA icon Charles Barkley threw local resident Jorge Lugo through a plate glass window. Barkley was arrested almost immediately. Representing Lugo, NeJame negotiated an undisclosed settlement with Barkley, the first known settlement against Barkley.
Casey Anthony
NeJame was retained to represent George and Cindy Anthony, the parents of Casey Anthony, who was accused of killing her own daughter, in 2011; but he ultimately resigned as their attorney, refusing to support their daughter. The man who found the location of Caylee's body, meter reader Roy Kronk, was denied the reward that had been posted by CrimeLine for information leading to her whereabouts. They denied Kronk because he had reported the information through a 9-1-1 call to police instead of calling CrimeLine. Outraged by the denial on this technicality, NeJame gave Kronk $5,000 for coming forward with the information. NeJame also successfully defended Texas Equusearch, a group that had volunteered to search for Caylee during the time she was missing from subpoenas by Casey Anthony's legal team seeking detailed information about the group, its founders and donors.
George Zimmerman
Citing family obligations, NeJame twice declined to represent George Zimmerman, the neighborhood watch volunteer charged with second-degree murder in the death of the African-American teenager Trayvon Martin. CNN and Central Florida News 13 retained NeJame to provide commentary on the trial.
Leo Visco
Octogenarian Leo Visco killed his wife Eva who, he said, had begged him to do so. Visco said he'd made a murder-suicide pact with his wife but, after shooting her in the head, she didn't die immediately. Visco said he couldn't shoot himself while she was alive and called 9-1-1. Visco was arrested and charged with first-degree murder. Visco's family, including the couple's son, supported his decision to shoot Eva. NeJame represented Visco, securing a short suspended sentence and probation.
Jonathan Speegle
Jonathan Speegle was arrested and charged with killing his girlfriend, Nichole Hammond, by pushing her off a hotel balcony. NeJame asked that the charges be dismissed, citing inconsistencies in the state's evidence against Speegle. The State Attorney's office dropped all charges against Speegle a month later when its own forensics team determined the evidence was "inconsistent" with Hammond being pushed.
Background
Mark E. NeJame was born in 1955 in Orlando, Florida to parents Ann and Fred NeJame, and has two younger sisters, Paula and Christine. Two of his grandparents were from the same village in Lebanon, and NeJame was baptized Roman Catholic. Fred NeJame suffered a lifelong battle with alcoholism and NeJame's parents separated in 1965 when he was 10 years old. After this he had almost no contact with his father. NeJame, his mother and sisters moved in with his grandmother, who the children called Sitto. At 10, NeJame began working to help support the household, which hovered near the poverty line by washing cars, operating the largest paper route in Orlando and working as a supermarket bagboy. NeJame attended Edgewater High School graduating in 1972. He attended the University of Florida in Gainesville, FL where he was a member of Alpha Tau Omega and a fraternity brother of prominent Florida attorney John Morgan. During his college years, NeJame was unable to afford a Mother's Day gift for his mother, so he made a cactus terrarium for her. When people commented how attractive the terrarium was, he began selling them through retailers. He continued selling ornamental plants in Gainesville, eventually opening a store there. NeJame earned his bachelor's degree in 1976 and sold his Gainesville store in 1978, netting $64,000 which he used to pay for law school. He entered the [University of Florida] Levin School of Law in 1978, became president of the Moot Court team and received his Juris Doctor degree in 1980.
NeJame, who has said he "always had a burning desire to help the underdog," returned to Orlando with the intention of practicing criminal defense. He soon teamed up with attorney Stuart Hyman, a collaboration that lasted for 15 years and ended amicably. The partners raised their already considerable profiles by successfully defending businessman Sheldon Polakoff from a series of state and federal charges including racketeering, loan sharking and drug trafficking. In 1995 NeJame founded NeJame Law, continuing to collect headlines with his work on high-profile criminal and civil cases.
NeJame Law
NeJame Law is a diversified legal firm with 21 attorneys practicing in personal injury, criminal defense, immigration, family law, business and civil litigation foreclosure defense and real estate. NeJame Law maintains an AV rating, the highest available from peer review firm Martindale-Hubbell, has been named the best law firm in Central Florida by Orlando Business Journal and Orlando Style magazine and has the maximum 10.0 rating on the Avvo legal review website.
Personal
NeJame married Josie NeJame (née Arizola) in 2003 and the couple have two daughters: Valentina (b. 2005) and Alessandra (b. 2007). NeJame has been continuously listed as one of the 50 Most Powerful People In Orlando. NeJame is politically active and was a member of President [Barack Obama]'s national finance committee in 2008. He was named Arab American of the Year by the Arab American Community Center and received the EMERGE leadership award. NeJame conducts training for law enforcement agencies including the FBI. NeJame was awarded The Central Florida Foundation Award for Outstanding Philanthropist for 2014 by the Association of Fundraising Professionals.
Community Service
For three years, Mark and Josie NeJame hosted Fashion Funds the Cure, a major fundraiser for the Pediatric Cancer Foundation. Nejame is on the Board of Directors of the International Prostate Cancer Foundation and he has also served on the advisory board for Seeds of Peace, which promotes dialog between young people in conflicting regions of the world. The NeJames have been active with Shepherd's Hope, which provides healthcare for the working poor and Mark NeJame hosted the Heart Fund Ball with NBA star Grant Hill.
Runway To Hope
In 2010 Mark and Josie NeJame launched a not-for-profit organization, Runway To Hope, to raise money for pediatric cancer research. The charity has pledged $3 million to three children's hospitals. Runway To Hope holds fashion-centric fundraisers that pair children suffering from cancer with celebrities in a fashion show. Its Spring 2013 gala raised more than $700,000 from 1,600 attendees. Among the celebrities at the event were Olympic gymnast Gabby Douglas and Twilight Saga actress Ashley Greene along with Orlando Magic veterans Jameer Nelson and Bo Outlaw. Lou Holtz, Cat Deeley and Bill and Giuliana Rancic also donated their time as celebrity hosts for Runway to Hope events. The organization has been endorsed by Shaquille O'Neal, Larry King, Akon, Katie Couric, Dan Rather, the Jonas Brothers, actor George Lopez, Dr. Drew and Nancy Grace.
References
Mark NeJame Wikipedia
(Text) CC BY-SA