Mark letheren quick fire questions
Mark Vincent Letheren (born 6 February 1971) is an English actor possibly best known for his roles as journalist Simon Kitson in ITV's drama The Bill, as Ben Harding in the BBC One drama Casualty and for his recurring role as DS Kevin Geoffries in Wire in the Blood.
Contents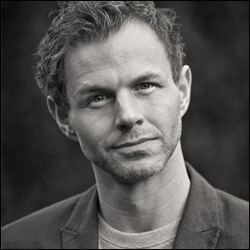 Coronation Street Toyah Battersby actress Georgia Taylor's boyfriend Mark Letheren: Why you'll re...
Early life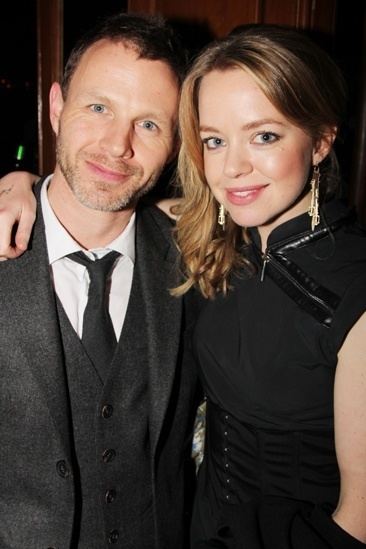 Letheren was born in Chelmsford, Essex. He attended Ardingly College and the Guildhall School of Music and Drama.
Career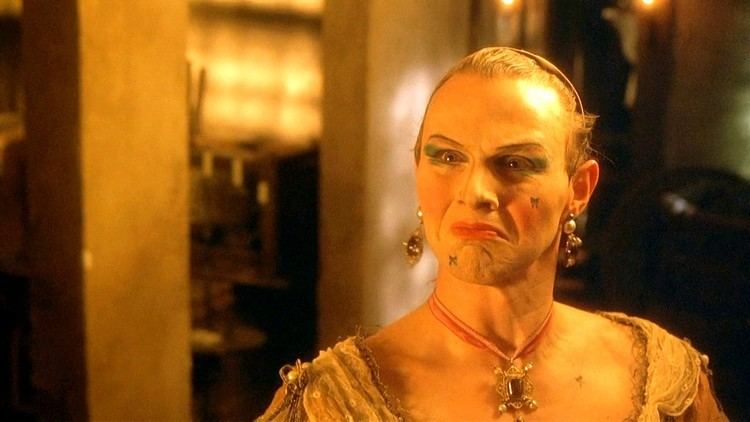 His large screen debut was in Restoration, with Robert Downey Jr. in 1995.
Television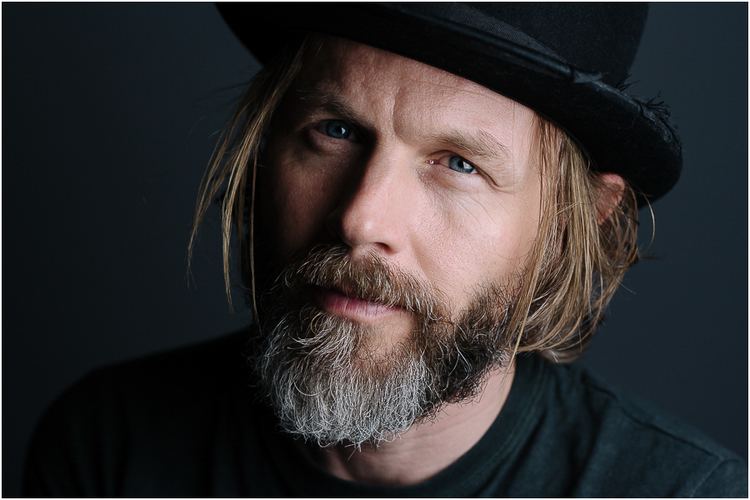 He has acted in many television dramas, including Wire in the Blood, The Bill, Silent Witness, Casualty, Holby City, Waking The Dead, Heartbeat and A Touch of Frost.
Stage
He has also performed on stage many times throughout his career. He played Jamie in the world premiere of Jonathan Harvey's Beautiful Thing, starred in Mark Healey's adaptation of John Fowles' The Collector, and toured the US with the Royal Shakespeare Company, as Francis Flute in A Midsummer Night's Dream. He played 'Bernie Dodd' in The Country Girl at the Apollo Theatre in 2010. He also played the 'Stalker' in The Bodyguard (musical) at the Adelphi Theatre, between 2012 and 2014. In 2014, he appeared in Lotty's War (written by Giuliano Crispini and directed by Bruce Guthrie) at the Yvonne Arnaud Theatre, Guildford, before it began touring the UK.
Personal life
He has been in a long-term relationship with Georgia Taylor, ex-Casualty actress (Ruth Winters). He lives in Bristol with their two cats, Claude and Audrey.
Filmography
Actor
1998
Casualty (TV Series)
as
Ben Harding / Dave Grazer / Neil Johnson / ...
- Gasping for Air (2021) - Dave Grazer
- Cradle to Grave (2015) - Ben Harding
- Forsaking All Others: Part Two (2015) - Ben Harding
- Feeling Good (2014) - Ben Harding
- Losing Grip (2014) - Ben Harding (as Mark Lethran)
- Asylum (2014) - Ben Harding
- Past Lives (2010) - Ben Harding
- And Then There Were Three (2009) - Ben Harding
- My Last Day: Part 2 (2009) - Ben Harding
- My Last Day: Part 1 (2008) - Ben Harding
- Doing the Right Thing (2008) - Ben Harding
- Happiness (2008) - Ben Harding
- A Slip in Time (2008) - Ben Harding
- Reality Bites (2008) - Ben Harding
- Own Personal Jesus (2008) - Ben Harding
- The Evil That Men Do (2008) - Ben Harding
- There and Back Again (2008) - Ben Harding
- Hurt (2008) - Ben Harding
- Face Up (2008) - Ben Harding
- Guilt Complex (2008) - Ben Harding
- Interventions (2008) - Ben Harding
- Acceptance (2002) - Neil Johnson
- Next of Kin (1998) - Kenny Howell
2017
Delicious (TV Series)
as
Dio Tremayne
- Do What Feels Right (2019) - Dio Tremayne
- Not Intimidated (2019) - Dio Tremayne
- Betrayed (2019) - Dio Tremayne
- The Heart (2018) - Dio Tremayne
- Our Brother (2018) - Dio Tremayne
- One Year Later (2018) - Dio Tremayne
- Ghost (2018) - Dio Tremayne
- The Visitor (2017) - Dio Tremayne
- Penrose (2017) - Dio Tremayne
- Funeral Plans (2017) - Dio Tremayne
2016
Penny from Heaven (Short)
as
Steven
2016
Guilt (TV Series)
as
Professor Geoffrey Linley
- Exit Wounds (2016) - Professor Geoffrey Linley
- American Psycho (2016) - Professor Geoffrey Linley
- Pilot (2016) - Professor Geoffrey Linley
2016
The Lift (Short)
as
Dominic
2015
DCI Banks (TV Series)
as
Matthew Tate
- Ghosts: Part 2 (2015) - Matthew Tate
- Ghosts: Part 1 (2015) - Matthew Tate
2014
EastEnders (TV Series)
as
Reverend Chris Skinner
- Episode dated 4 September 2014 (2014) - Reverend Chris Skinner
- Episode dated 31 July 2014 (2014) - Reverend Chris Skinner
- Episode dated 29 July 2014 (2014) - Reverend Chris Skinner
1998
Silent Witness (TV Series)
as
D.S. Rob Bradley / Anthony Gilston
- Fear: Part 2 (2012) - Anthony Gilston
- Fear: Part 1 (2012) - Anthony Gilston
- Brothers in Arms: Part 2 (1998) - D.S. Rob Bradley
- Brothers in Arms: Part 1 (1998) - D.S. Rob Bradley
- Divided Loyalties: Part 2 (1998) - D.S. Rob Bradley
- Divided Loyalties Part 1 (1998) - D.S. Rob Bradley
- Fallen Idol: Part 2 (1998) - D.S. Rob Bradley
- Fallen Idol: Part 1 (1998) - D.S. Rob Bradley
- An Academic Exercise: Part 2 (1998) - D.S. Rob Bradley
- An Academic Exercise: Part 1 (1998) - D.S. Rob Bradley
2011
Garrow's Law (TV Series)
as
James Hadfield
- Episode #3.1 (2011) - James Hadfield
2002
Wire in the Blood (TV Series)
as
DS Kevin Geoffries / Kevin Geoffries / D.S. Kevin Geoffries
- The Dead Land: Part 2 (2008) - DS Kevin Geoffries
- The Dead Land: Part 1 (2008) - DS Kevin Geoffries
- From the Defeated: Part 2 (2008) - DS Kevin Geoffries
- From the Defeated: Part 1 (2008) - DS Kevin Geoffries
- Falls the Shadow: Part 2 (2008) - DS Kevin Geoffries
- Falls the Shadow: Part 1 (2008) - DS Kevin Geoffries
- Anything You Can Do (2007) - D.S. Kevin Geoffries
- The Names of Angels (2007) - DS Kevin Geoffries
- Nocebo (2007) - DS Kevin Geoffries
- The Colour of Amber (2007) - DS Kevin Geoffries
- Wounded Surgeon (2006) - DS Kevin Geoffries
- Hole in the Heart (2006) - DS Kevin Geoffries
- Torment (2006) - DS Kevin Geoffries
- Time to Murder and Create (2006) - D.S. Kevin Geoffries
- Synchronicity (2005) - DS Kevin Geoffries
- Nothing But the Night (2005) - DS Kevin Geoffries
- Bad Seed (2005) - DS Kevin Geoffries
- Redemption (2005) - DS Kevin Geoffries
- Sharp Compassion (2004) - Kevin Geoffries
- Right to Silence (2003) - Kevin Geoffries
- The Darkness of Light (2003) - Kevin Geoffries
- Still She Cries (2003) - Kevin Geoffries
- Justice Painted Blind: Part 2 (2002) - Kevin Geoffries
- Justice Painted Blind: Part 1 (2002) - Kevin Geoffries
- Shadows Rising: Part 2 (2002) - Kevin Geoffries
- Shadows Rising: Part 1 (2002) - Kevin Geoffries
- The Mermaids Singing: Part 2 (2002) - Kevin Geoffries
- The Mermaids Singing: Part 1 (2002) - Kevin Geoffries
2006
Holby City (TV Series)
as
Connor Lucas
- Brother's Keeper (2006) - Connor Lucas
2006
Judge John Deed (TV Series)
as
Ben Bradwell
- Hard Gating (2006) - Ben Bradwell
2001
Heartbeat (TV Series)
as
Billy Andrews / Clive Denby
- The End of the Road (2005) - Billy Andrews
- Russian Roulette (2001) - Clive Denby
2005
Waking the Dead (TV Series)
as
Toby Holmes
- Cold Fusion: Part 2 (2005) - Toby Holmes
- Cold Fusion: Part 1 (2005) - Toby Holmes
2005
A View from a Hill (TV Movie)
as
Dr. Fanshawe
2004
Frances Tuesday (TV Movie)
as
Reece
2004
Stage Beauty
as
Male Emilia / Dickie
2003
Keen Eddie (TV Series)
as
Morris Lange
- Achtung, Baby (2003) - Morris Lange
2003
Danielle Cable: Eyewitness (TV Movie)
as
DC Jason Wheeler
1993
The Bill (TV Series)
as
Simon Kitson / Paul Rowland / Justin Adams
- 072: Code of Conduct (2002) - Simon Kitson
- 071: Falling (2002) - Simon Kitson
- 070: Cop Idol - Part 2 (2002) - Simon Kitson
- 069: Cop Idol - Part 1 (2002) - Simon Kitson
- 068: Clouded Judgement (2002) - Simon Kitson
- 062: First Day Blues (2002) - Simon Kitson
- 061: Lock and Load - Part 3 (2002) - Simon Kitson
- 060: Lock and Load - Part 2 (2002) - Simon Kitson
- 059: Lock and Load - Part 1 (2002) - Simon Kitson
- 058: Rogue Victim (2002) - Simon Kitson
- 057: Heaven's Calling (2002) - Simon Kitson
- 056: Honeytrap (2002) - Simon Kitson
- 055: Risky Behaviour (2002) - Simon Kitson
- 054: Game Over (2002) - Simon Kitson
- 051: Wisdon of the Wise (2002) - Simon Kitson
- 050: Ready or Not (2002) - Simon Kitson
- 049: On the Side (2002) - Simon Kitson
- 048: Roses are Red (2002) - Simon Kitson
- 047: Deeper Waters (2002) - Simon Kitson
- 046: Improper Conduct (2002) - Simon Kitson
- 045: Nail in the Coffin (2002) - Simon Kitson
- 044: Access Denied (2002) - Simon Kitson
- 042: Requiem (2002) - Simon Kitson
- 036: Officer Down (2002) - Simon Kitson
- 035: Impostors (2002) - Simon Kitson
- 024: Sitting Tennants (2002) - Simon Kitson
- Today and Tomorrow (1995) - Paul Rowland
- Street Legal (1993) - Justin Adams
2001
Tales from Pleasure Beach (TV Mini Series)
as
Drew
- Laid (2001) - Drew
2001
Murder in Mind (TV Series)
as
Jack Seddon
- Teacher (2001) - Jack Seddon
2001
Attila (TV Mini Series)
as
Thorismund
- Episode #1.2 (2001) - Thorismund
- Episode #1.1 (2001) - Thorismund
2000
Burnside (TV Series)
as
Jerry Forbes
- Exposed: Part 2 (2000) - Jerry Forbes
- Exposed: Part 1 (2000) - Jerry Forbes
2000
Urban Gothic (TV Series)
as
Lucien
- The One Where- (2000) - Lucien
2000
McCready and Daughter (TV Movie)
as
Morgan
2000
The Blind Date
as
Jack De Souza
1999
Jack of Hearts (TV Series)
as
Jim
- Episode #1.1 (1999) - Jim
1999
Births, Marriages and Deaths (TV Series)
as
Josh
- Episode #1.4 (1999) - Josh
- Episode #1.3 (1999) - Josh
1997
Liberty! The American Revolution (TV Mini Series)
as
British Soldier
- The Times That Try Men's Souls: 1776-1777 (1997) - British Soldier
- Oh, Fatal Ambition: 1777-1778 (1997) - British Soldier
- Blows Must Decide: 1774-1776 (1997) - British Soldier
1997
Noah's Ark (TV Series)
as
David Bradley
- Healing Touch (1997) - David Bradley
1996
A Midsummer Night's Dream
as
Francis Flute / Peaseblossom
1996
Scene (TV Series)
as
Tomas Franic
- The Blood That's in You (1996) - Tomas Franic
1996
A Touch of Frost (TV Series)
as
LCpl. Morison
- Unknown Soldiers (1996) - LCpl. Morison
1995
Moving Story (TV Series)
as
Matthew
- Canterbury Tales (1995) - Matthew
1994
Second Thoughts (TV Series)
as
Adam
- Full House (1994) - Adam
1994
Wycliffe (TV Series)
as
Giles Vinter
- The Last Rites (1994) - Giles Vinter
1994
Pie in the Sky (TV Series)
as
Reynard
- Endangered Species (1994) - Reynard
1994
Anna Lee (TV Series)
as
Paul Schiller
- Requiem (1994) - Paul Schiller
1993
15: The Life and Death of Philip Knight (TV Movie)
as
Lee Harris
References
Mark Letheren Wikipedia
(Text) CC BY-SA