Smith formed The Fall in 1976 after attending a Sex Pistols gig at the Manchester Free Trade Hall in June that year. He has been described as a "a strange kind of antimatter national treasure".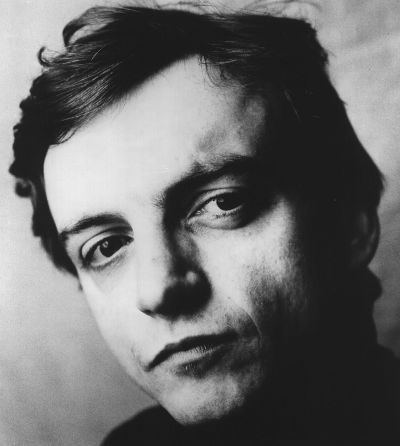 Born into a working class family in Broughton, Salford, Lancashire, England, Smith moved to nearby Prestwich early in life. In his autobiography, he claims that Alfred Henry Hook – a soldier who fought at Rorke's Drift – was an ancestor of his father, leading to the Smith family being invited as guests of honour to the Whitefield showing of the film Zulu in which Hook was played by James Booth. Originally a Labour supporter, he then joined the Socialist Workers Party.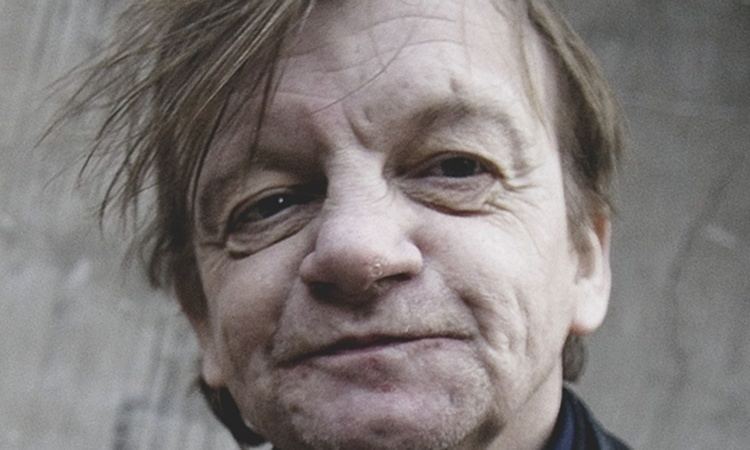 Smith formed The Fall, named after the novel by Camus, with friends Martin Bramah and Tony Friel after dropping out of college at the age of 19. Originally they were named The Outsiders after another Camus work. He gave up his job as a shipping clerk at Salford docks shortly after to devote his full energies to the band and has continued to do so ever since. Smith married American guitarist and Fall band member (1983–89 and 1994–96) Brix Smith on 19 July 1983, after meeting during the band's American tour earlier that year. They divorced in 1989, and he has since remarried twice. His second wife was Saffron Prior, who used to work for the Fall's fan club. He married his present wife, Eleni Poulou, also called Elenor or Elena, in 2001. Poulou joined the band in September 2002 and resigned in July 2016.
Musically, Smith's influences vary from American artists such as Captain Beefheart, The Seeds and The Velvet Underground to British bands such as The Move and The Groundhogs.
When British DJ and Fall supporter John Peel died in 2004, Smith made a notorious appearance on the BBC's Newsnight show. He has made his appreciation for Peel clear in several subsequent interviews. Still, the two only met a handful of times.
Though he broke his hip while promoting the album The Real New Fall LP (Formerly Country on the Click) in 2004, Smith refused to cancel an upcoming American tour, instead choosing to perform in a wheelchair. Ultimately, the pain and medication caused a number of dates to be cancelled.
In January 2005, Mark E. Smith was the subject of The Fall: The Wonderful and Frightening World of Mark E. Smith, a BBC Four television documentary. The following August, Smith received the "Contribution to Music" award at the Diesel-U-Music Awards.
Smith's autobiography, Renegade: The Gospel According to Mark E. Smith, written with Manchester-based writer Austin Collins, was published by Viking Books in April 2008.
In interviews, Smith has cited Colin Wilson, Arthur Machen, Wyndham Lewis, Thomas Hardy, Philip K. Dick as influences, as well as Edgar Allan Poe, Raymond Chandler, and H. P. Lovecraft, whose short story "The Colour Out of Space" he read in Christmas 2007 for the BBC Collective website.
Alongside his work with the Fall, Smith has released two spoken-word solo albums, The Post-Nearly Man (1998) and Pander! Panda! Panzer! (2002). Both albums feature readings of Fall lyrics, samples of Fall songs and contributions from members of the Fall. The line between Smith's solo career and his work with the group remains somewhat blurred.
Smith has also appeared as a guest vocalist for Edwyn Collins, Elastica, Gorillaz, Long Fin Killie, Mouse on Mars, Coldcut and Ghostigital. His contribution to Inspiral Carpets' 1994 song I Want You won UK top 20 recognition, topped the Festive Fifty and resulted in Smith's first appearance on the classic UK TV show Top of the Pops. Most recently, Smith has worked with Mouse on Mars on the collaboration project Von Südenfed, whose first album, Tromatic Reflexxions, was released on 21 May 2007. Smith more recently provided guest vocals on the Gorillaz album Plastic Beach, on the song "Glitter Freeze", and joined the group Shuttleworth to record the World Cup song "England's Heartbeat".
In 1986, Smith wrote the play Hey, Luciani based around the short-lived reign of Pope John Paul I. Smith has also periodically acted as guest contributor to publications including the NME. He has appeared in an acting role in several television programmes and films. He made a cameo in the Michael Winterbottom film 24 Hour Party People (2002), while his younger self was portrayed by Sam Riley in a section that was deleted from the final cut of the film, but is featured as a deleted scene on the DVD. In May 2007 Smith made an appearance on the BBC Three sitcom Ideal, playing a foulmouthed, chain-smoking Jesus.
Smith has also appeared in several films made by the artist Mark Aeriel Waller, including "Glow Boys" and "Midwatch".
A fuzzy, muted version of the song "Hip Priest" appeared in the film The Silence of the Lambs.
Smith also wrote the music for a Michael Clark Dance Company ballet in 1988 called I Am Curious, Orange, which debuted in Amsterdam and is about Prince William of Orange. Two audio versions of live performances are available.
The Post Nearly Man (1998), Artful
Pander Panda Panzer (2002), Action Records
"Plug Myself In" (1996), Coliseum – 2 CDs, 12" vinyl
INCH EP (1999), Regal
Albums
Tromatic Reflexxions (2007), Domino
Singles
"Fledermaus Can't Get It" (2007), Domino
"The Rhinohead/Slow Down Ronnie" (2007), Domino
Albums
Smith and Blaney (2008), Voiceprint
The Train Part Three (2009), Voiceprint
Singles
"Real Good Time Together" (2008), Voiceprint
"Transfusion" (2009), Voiceprint
The Adult Net
"White Night" single (1986) – "Naughty But Nice"
The Clint Boon Experience
"You Can't Keep a Good Man Down" single (1999), Artful – "Now I Wanna Be Your Dog (live)"
Coldcut
What's That Noise album (1989) – "I'm in Deep"
Edwyn Collins
I'm Not Following You (1996), Setanta – "Seventies Night"
Elastica
Elastica EP (1999), Deceptive – "How He Wrote Elastica Man", "KB"
DNA MUSIC
The Dark Project Album (2003), Dna feat. Mark E. Smith "Misery" written by Dna (Michael Nivolianitis and Alexander Christaras)
www.dnamusic.gr
Ghostigital
Iceland Airwaves '05 V/A album (2005), Iceland Airwaves – "Not Clean" (also released as a single)
Gorillaz
Plastic Beach album (2010) – "Glitter Freeze"
Inspiral Carpets
"I Want You" single (1994) – "I Want You"
Keep the Circle (B sides and Udder Stuff) album (2007) – "Saturn 5"
Jon the Postman
Puerile album – Intro to "Louie Louie"
Long Fin Killie
"Heads of Dead Surfers" single (1995) – "Heads of Dead Surfers"
Mild Man Jan
"Fistful of Credits" single (2000) – "Fistful of Credits"
Mouse on Mars
Wipe That Sound EP (2004), Sonig – "Cut the Gain", "Sound City"
21 Again album (2014) - 21 Again
Shuttleworth
"England's Heartbeat" (2010) – Shuttleworth feat. Mark E. Smith
Tackhead
"Dangerous Sex" single (1989) – "Repetition"
Timekode
"Cheap Space Chant" (1996)