Birth name

Mark Nelson Chesnutt




Years active

1988–present




Genres

Country




Name

Mark Chesnutt




Occupation(s)

Singer-songwriter




Role

Singer · markchesnutt.com








Born

September 6, 1963 (age 52) (

1963-09-06

)


Origin

Beaumont, Texas, United States




Profiles




Facebook

Twitter

Myspace




Instruments

Vocals, rhythm guitar



Mark chesnutt talks about country music his favorite songs how he met his wife on the dm zone
Mark Nelson Chesnutt (born September 6, 1963) is an American country music singer. Between 1990 and 2002, he had his greatest chart success recording for Universal Music Group Nashville's MCA and Decca branches, with a total of eight albums between those two labels. During this timespan, Chesnutt also charted twenty Top 10 hits on the Billboard Hot Country Songs charts, of which eight reached No. 1. His late 1998-early 1999 cover of Aerosmith's "I Don't Want to Miss a Thing", in addition to topping the country charts, crossed over to the Billboard Hot 100.
Contents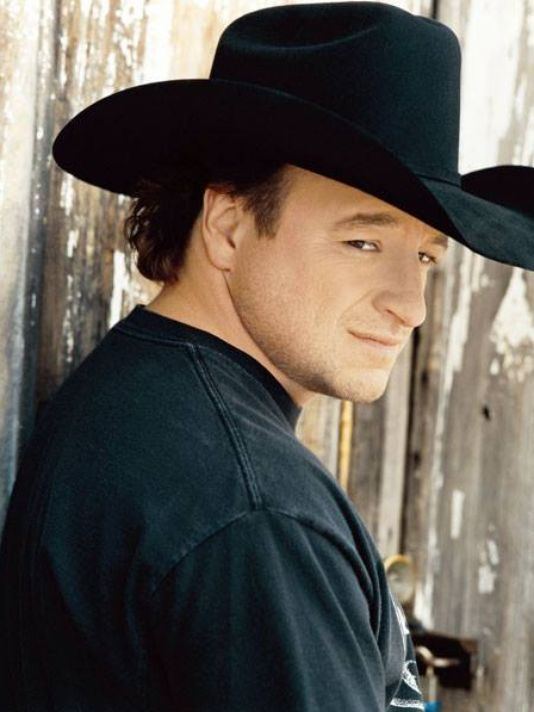 Chesnutt is known for his neotraditionalist country and honky-tonk influences. He has charted singles that were previously recorded by John Anderson, Don Gibson, Conway Twitty, and Charlie Rich. He has recorded in collaborations with Tracy Byrd, Vince Gill, Alison Krauss, George Jones, and others.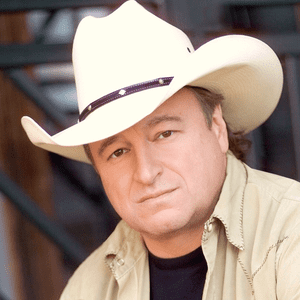 Mark chesnutt amber digby a couple more years
Biography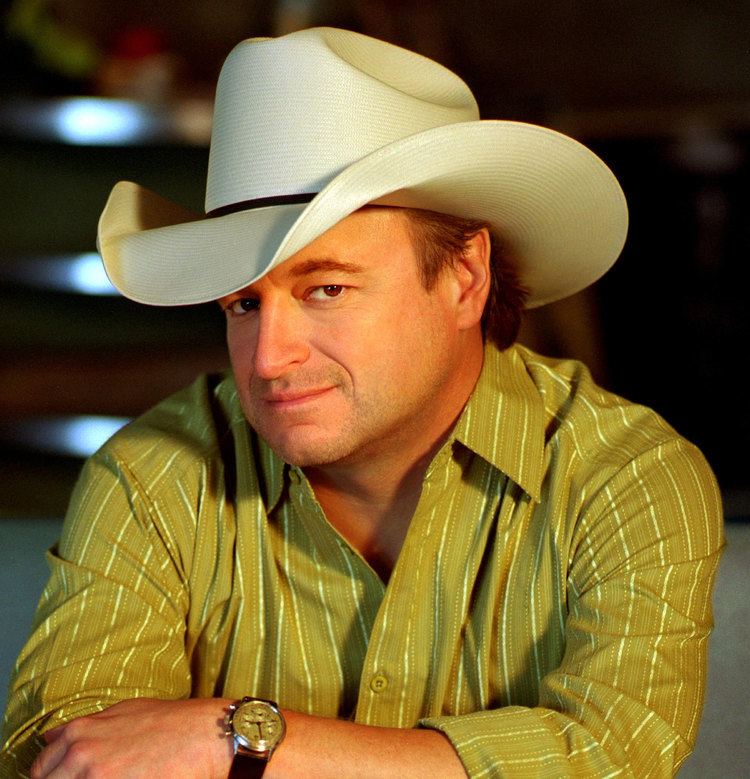 Chesnutt is the second son of Bob and Norma Jean (née Nicholas) Chesnutt. He learned to love music from his father, who was a singer and record collector. He dropped out of school after his sophomore year of high school to begin playing in clubs around southeast Texas. When he turned 17, his father began to take him to Nashville, Tennessee to begin recording. For the next ten years, he began to record on small regional labels while he was the house band for local Beaumont nightclub Cutters. He slowly gathered a large fanbase who loved to hear his traditional style. By the late 1980s, he had released eight singles, which would later be released together on Doing My Country Thing. He has been married to his wife, Tracie, since 1992; they have three sons.
Too Cold at Home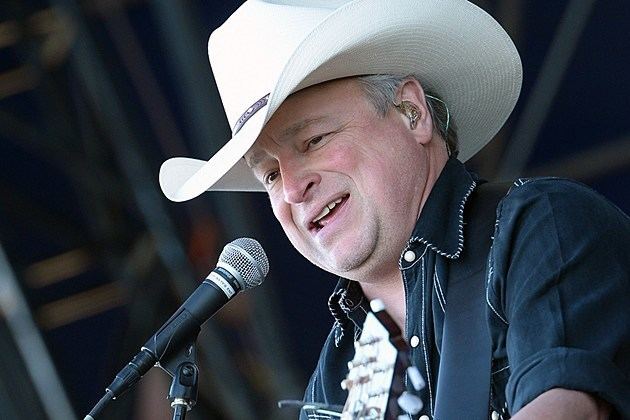 Chesnutt signed to MCA Records in 1990, releasing his major-label debut Too Cold at Home that year. The album produced five straight Top Ten country hits: first the No. 3 title track followed by his first No. 1 hit, "Brother Jukebox". After it came "Blame It on Texas", "Your Love Is a Miracle", and "Broken Promise Land". These singles helped the album earn RIAA platinum certification in the United States.
Longnecks & Short Stories
Chesnutt's second album, 1992's Longnecks & Short Stories, also sold platinum and continued the chart momentum of Too Cold at Home. In order of release, its singles were "Old Flames Have New Names", "I'll Think of Something" (previously a Top Ten hit in 1974 for Hank Williams, Jr.), "Bubba Shot the Jukebox", and "Ol' Country".
Almost Goodbye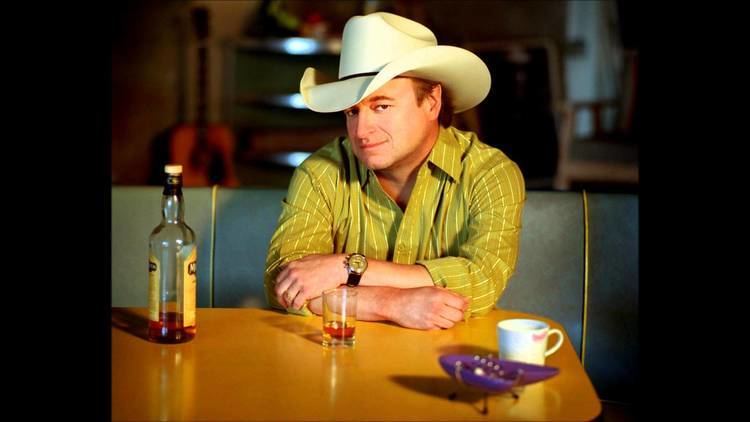 Chestnutt's third album for MCA was titled Almost Goodbye. Led off by three straight chart-toppers ("It Sure Is Monday", the title track, and "I Just Wanted You to Know"), it was also his third consecutive platinum album. The album's fourth single, a cover of Don Gibson's 1972 No. 1 hit, "Woman (Sensuous Woman)", became his first single to land outside the Top Ten when it peaked at No. 21.
What a Way to Live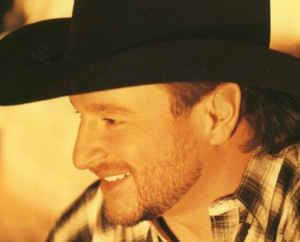 Chesnutt saw his sales declining by 1994's What a Way to Live, which was nonetheless certified gold. The album included four more singles for him. First was the number 6 "She Dreams", previously a number 74 single in 1993 for its co-writer, Tim Mensy. After it came the number 2 "Goin' Through the Big D" and then his sixth number-one hit, "Gonna Get a Life". Finishing off the album was the number 23 "Down in Tennessee." Also in 1994, he contributed the song "Goodbye Comes Hard for Me" to the AIDS benefit album Red Hot + Country, produced by the Red Hot Organization.
Wings and Greatest Hits
For his next album, Wings, Chesnutt was transferred to Decca Records' newly re-established Nashville branch, of which he served as flagship artist. This album, however, sold even more poorly than its predecessors, with its lead-off single "Trouble" stopping at No. 18. The album's second single, "It Wouldn't Hurt to Have Wings", peaked at No. 7, followed by the No. 37 "Wrong Place, Wrong Time." Decca issued a greatest hits package in 1996. This album reprised eight of his biggest hits and included two new songs in "It's a Little Too Late" and "Let It Rain," both released as singles. The former became his seventh chart-topper in 1997, and the latter peaked at No. 8.
Thank God for Believers
In 1997, Chesnutt released Thank God for Believers, his second Decca studio album. This album produced a number 2 in its title track late that year. Following this song was "It's Not Over", a re-recording of a song from Longnecks & Short Stories, with guest vocals from Alison Krauss and Vince Gill on the new recording. After it came the No. 18 "I Might Even Quit Lovin' You" and No. 45 "Wherever You Are", his first chart single to miss the Top 40. (Its chart progress was halted due to him not wanting to wait to release the lead single from his next album, "I Don't Want to Miss a Thing").
I Don't Want to Miss a Thing
Chestnutt's third and final studio album for Decca was entitled I Don't Want to Miss a Thing. Its title track, a cover of the Aerosmith hit, returned him to number-one on the country charts, and brought him to number 17 on the Billboard Hot 100. Despite the success of this single, the album's only other release was the number 17 country hit, "This Heartache Never Sleeps", issued before Decca once again closed its country division.
Lost in the Feeling
Chesnutt returned to MCA for his 2000 album Lost in the Feeling. This album was largely unsuccessful, producing only the No. 52 "Fallin' Never Felt So Good" (previously a number 39 single in 1993 for Shawn Camp, its co-writer) and No. 59 title track before he exited MCA. In 2001, he returned to the Top 40 with the No. 21 "A Good Way to Get on My Bad Side", a duet with Tracy Byrd which was also the first single from his Ten Rounds album.
Mark Chesnutt
Chesnutt signed to Columbia Records in 2002 for the release of his self-titled studio album. It was led off by the number 11 "She Was", his first Top 20 hit in two years. However, the album's other singles — "I Want My Baby Back" and "I'm in Love with a Married Woman" — both missed Top 40, and after the latter, he exited Columbia.
Savin' the Honky Tonk and Heard It in a Love Song
Chesnutt's eleventh album, Savin' the Honky Tonk, was released in 2004 via the independent Vivaton! label. This album, which returned him to a more traditionally country sound, included the singles "The Lord Loves the Drinkin' Man" (written by Kevin Fowler) and "I'm a Saint", both of which peaked in the Top 30. The former pulled by Vivaton! after religious groups started boycotting stations deeming the song "blasphemous". After the number 59 "A Hard Secret to Keep", Vivaton! closed. Produced by Jimmy Richey and Kelly Williams Heard It in a Love Song, followed in 2005 on CBuJ. Ent. Its title track, previously a No. 14 pop hit for The Marshall Tucker Band, and "That Good That Bad", both failed to chart, and he exited the label after its release.
Rollin' with the Flow
Rollin' with the Flow was the title of Chesnutt's thirteenth studio album, released in 2008 via Lofton Creek Records. It was led off by a cover of Charlie Rich's number-one hit "Rollin' with the Flow", with Chesnutt's number 25-peaking cover becoming his first chart entry in four years. The next three singles were "When You Love Her Like Crazy", "(Come on In) The Whiskey's Fine", and "Things to Do in Wichita", all of which failed to chart, although the fifth single ("She Never Got Me Over You") debuted at No. 60 on the country charts in early-2009 and peaked at No. 49.
Outlaw
It was announced in March 2010 that Chesnutt was at work on his fourteenth studio album, which consists of covers of outlaw classics such as Hank Williams, Jr.'s "Whiskey Bent and Hell Bound" and Kris Kristofferson's "Sunday Mornin' Comin' Down." The album, Outlaw, was released in June 2010 via Saguaro Road Records.
Live From The Big D and Greatest Hits II
On March 6, 2012, Chestnutt released the first album on his own newly formed record label Nada Dinero Records. "Live From The Big D" contains live recordings of some of his greatest hits including "It's A Little Too Late", "Bubba Shot The Jukebox", "Thank God For Believers" and the title track. In 2015, Chesnutt self-released his first Christmas EP and his new compilation album "Greatest hits II" on Nada Dinero Records. The latter contains 2 bonus tracks: "Truckville Commercial" and the original Cherry Records version of "Too Cold At Home". The deluxe edition of the album (released in 2016) contains 5 newly added tracks and the previously unreleased song "The Impossible".
Discography
Studio albums
Doing My Country Thing (1988)
Too Cold at Home (1990)
Longnecks & Short Stories (1992)
Almost Goodbye (1993)
What a Way to Live (1994)
Wings (1995)
Thank God for Believers (1997)
I Don't Want to Miss a Thing (1999)
Lost in the Feeling (2000)
Mark Chesnutt (2002)
Savin' the Honky Tonk (2004)
Heard It in a Love Song (2006)
Rollin' with the Flow (2008)
Outlaw (2010)
Tradition Lives (2016)
References
Mark Chesnutt Wikipedia
(Text) CC BY-SA